Alexander Ovechkin and the Top Russian Hockey Players of All-Time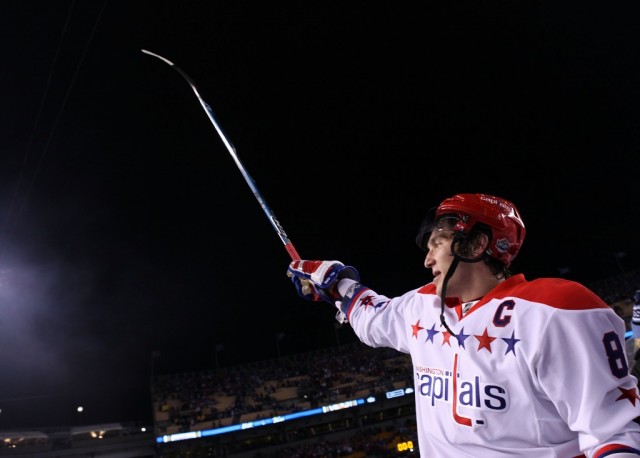 Fewer than 250 NHL players have been born in Russia. While that number may be surprising considering the NHL has been around for nearly 100 years, you have to keep in mind that before 1990, you could count the number of Russian-born NHL players on one hand. That should put things into perspective.
Before the '90's the best Russian hockey players played in Russian leagues such as the ????????? ???? ?? ?????? otherwise known as the Soviet Championship League. The most powerful team to play in that league was ???? ??????. ??????????? ?????????? ???? ????? or HC CSKA Moscow, better know as the Red Army Team. Many members of that Red Army Team would play in some of the most famous international hockey games ever, including the 1972 Summit Series and the 1980 Olympics.
It wasn't until the fall of the Soviet Union that hockey players could freely come to play in the NHL. Once that happened, the number of stars and potential stars that stayed to play in Russia plummeted.
Recently, the Washington Capitals Alexander Ovechkin, who was a young child when the first Russian-born players were drafted into the NHL, broke the NHL goal scoring record for Russian-born players. Ovechkin's achievement brought up the question, who are best Russian players ever to play hockey, not just NHL hockey, but international hockey as well. With his penchant for scoring goals, Ovechkin was one of the players immediately in the running for that list, but would he make it in the top five? Well, yes, he would, but would he make it to the top spot. No, he wouldn't.
So, where does "The Great 8" rank among the 200-plus Russian born players? You'll have to read on to find out the answer to that question.
5. Alexander Ovechkin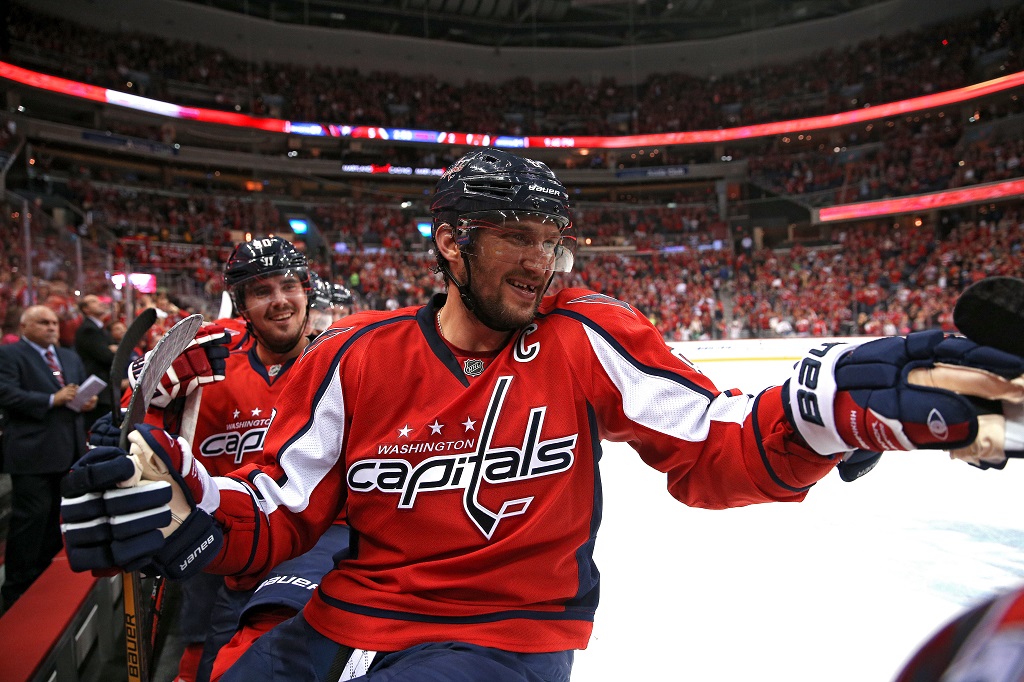 Alexander Ovechkin recently scored his 484th NHL goal. That goal put him atop the list of Russian-born NHL goal scorers. The man he passed, Sergei Federov had played in almost 500 games more than Ovechkin to score his 483 goals. As impressive as that feat is, Ovechkin ranks fifth among the best Russian hockey players, and that's mostly because we don't know what the future holds for Ovechkin. When all is said and done, he will probably move up this list, maybe even to the top spot.
Ovechkin ranks fourth in NHL points among Russian players with 914. He is No. 20 in games played with 779. He will obviously move up all in all of these statistics.
In International play, Ovechkin has won three World Championships, one World Junior Championship.
4. Valeri Kharlamov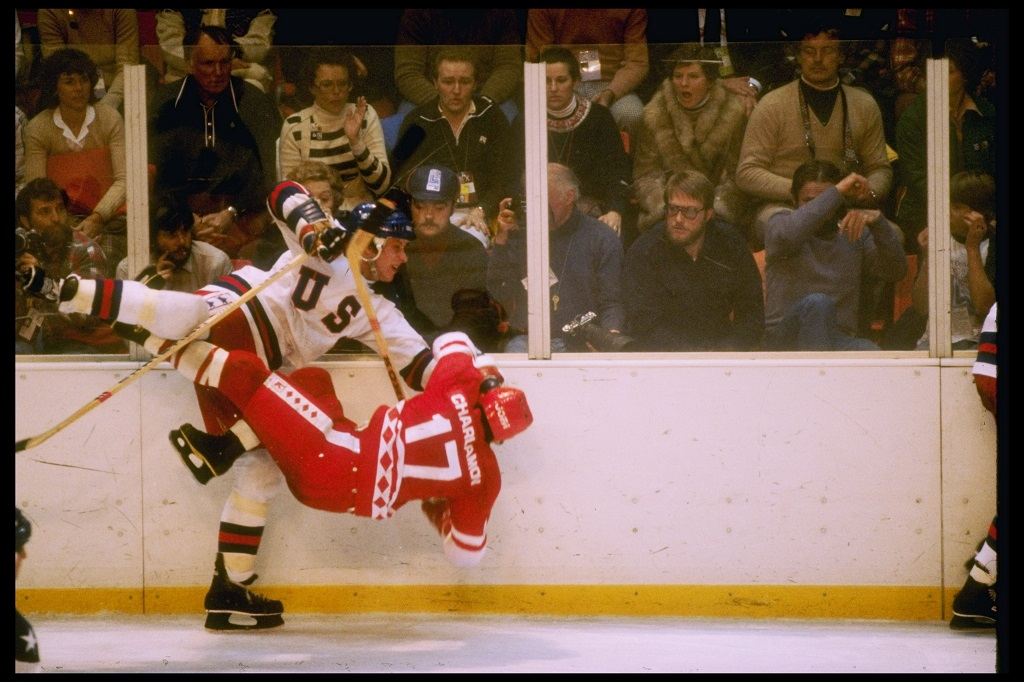 Valeri Kharlamov never played a game in the NHL, but he did play 14 seasons with the Red Army team and 16 seasons for the Soviet Union international team. During the 1972 Summit Series, Kharlamov was the focus of Team Canada. Kharlamov so frustrated Team Canada, that Bobby Clarke infamously took a two-handed swing with his stick at the ankle of the Russian star. Over the course of his pro hockey career, Kharlamov won eight World Championships and two Olympic Gold medals. He was a special player that could do it all offensively, and do it well.
Kharlamov's career ended earlier than it should have when he died in 1981 at the age of 33 in a car accident. Also killed in the accident were his wife, who was driving, and his wife's cousin. His legacy has been honored by the NHL since 2003, when the league began presenting the Kharlamov Trophy to the best Russian-born NHL player. Alexander Ovechkin has won the trophy seven times.
Kharlamov was inducted into the Hockey Hall of Fame in 2005.
3. Sergei Fedorov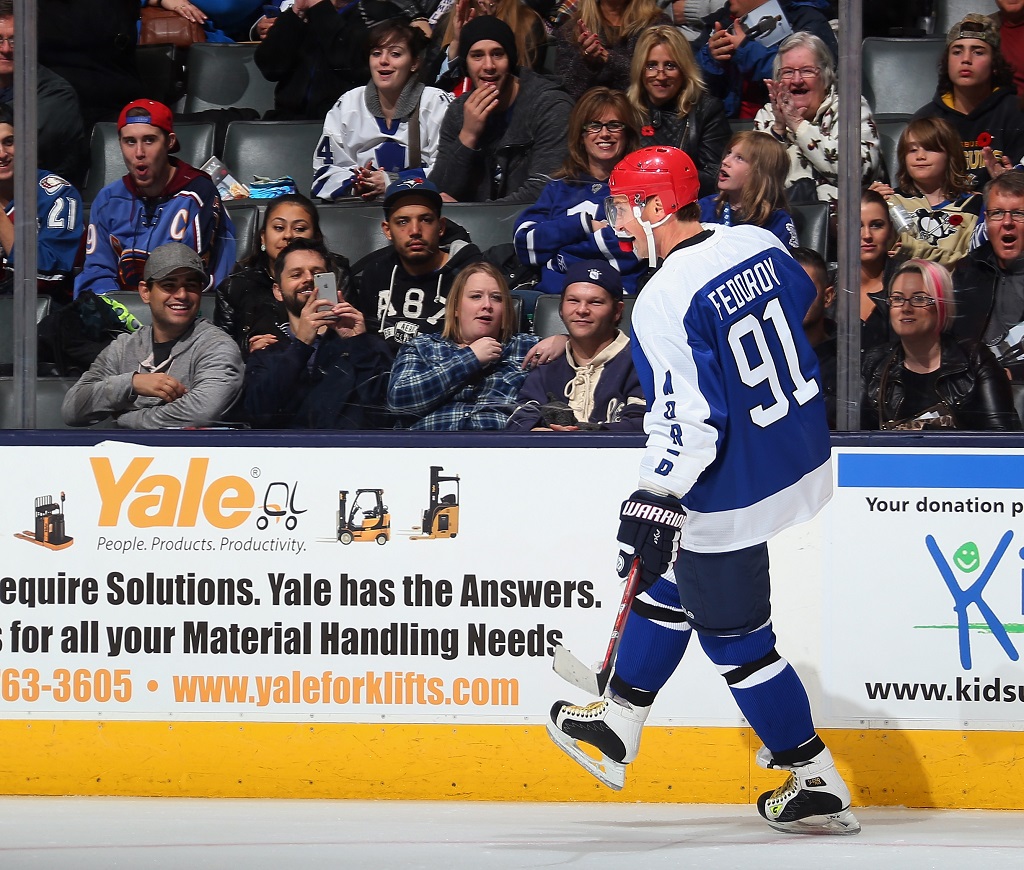 Sergei Fedorov was one of the first Russian-born superstars that spent the majority of his hockey career in the NHL after defecting from the Soviet Union during the 1990 Goodwill Games. Over the course of that career, he played 1,248 NHL games, scoring 1,179 points (483G, 696A). His points and assists lead all Russian-born players, while his goals total puts him second, and his games played put him third. Fedorov also won three Stanley Cups with the Detroit Red Wings, adding one Hart Trophy as NHL MVP. Also, Fedorov took hone a Lester B. Pearson Award and two Frank J. Selke Trophies.
In addition to playing for the Red Wings, Fedorov skated for the Ducks, Blue Jackets and Capitals. His season with the Capitals was spent playing on the same team as Alexander Ovechkin. He will be remembered as one of the best two-way forwards to ever play the game of hockey, and was inducted into the Hockey Hall of Fame this year.
2. Viacheslav Fetisov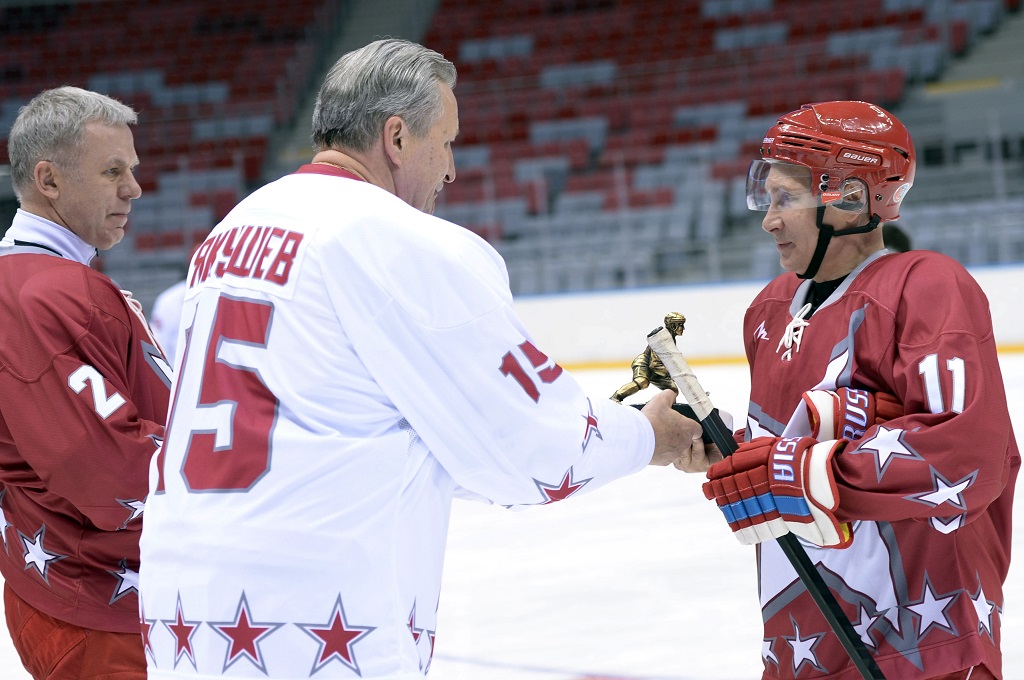 It's hard to fathom what Viacheslav Fetisov could have accomplished had he played his entire career in the NHL. Instead, Fetisov played his best days as part of the Red Army team in Russia. By the time he joined the NHL for the 1989-90 season, Fetisov had won two Olympic gold medals, and six World Championships.
By the time his NHL career had come to a close, Fetisov was 40 and had played in 546 NHL games and won two Stanley Cups with the Detroit Red Wings. It's hard to imagine how many Norris Trophies Fetisov would have won had he joined the NHL as a younger player.
Fetisov was one of the first Russian-born NHL players that North American fans were exposed to on a regular basis. He was also one of the best. In 2001, he was inducted into the Hockey Hall of Fame.
1. Vladislav Tretiak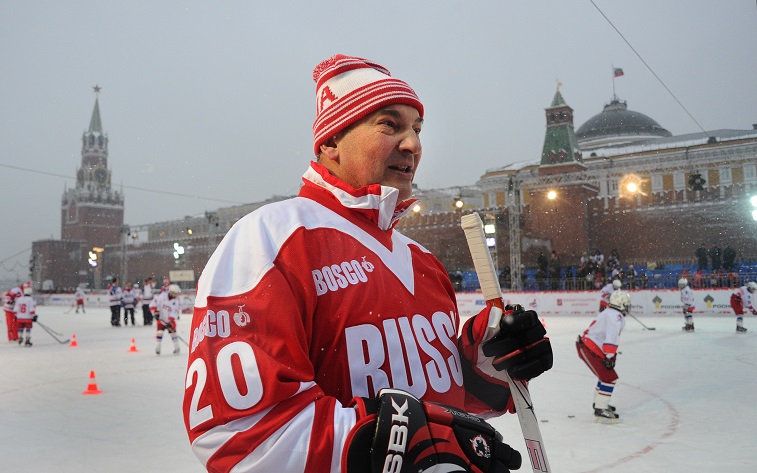 If you ask the question, "Who was the greatest goaltender to never play in the NHL?" It's very likely that you will hear one name over and over again, and that name will be Vladislav Tretiak. Back in the early 1970's no hockey team was as feared as the Red Army team, and no player on that team was more feared than the goalie, Tretiak. Tretiak played on the Red Army team for 16 years, during that time he was a first-team All-Star for 14 consecutive years (1971-1984), his team also won the league title 13 times during that span.
In international competition, he played on teams that won three Olympic gold medals and a silver medal. He also was in net for ten World Championships and he is a member of the Hockey Hall of Fame. If you want to know how good Tretiak was in his prime, watch the 1972 Summit Series between Russia and Canada.
It's going to take a very special player to unseat Tretiak as the best player to ever come from Russia.