All-American James Hardy Escaped a Horrific Upbringing, but Still Died Way Too Early
James Hardy thought he escaped a horrific upbringing and saved his life in the process.
A 6-foot-5, big-bodied receiver from Indiana, Hardy achieved the goal of a lifetime when he played college football and then reached the NFL. A second-round pick of the Buffalo Bills, Hardy appeared to be on the right path.
Unfortunately, Hardy never truly escaped the trauma he went through and he died way too early. This is his story.
James Hardy was an All-American receiver at Indiana
Statistically, James Hardy is the greatest receiver in the Indiana Hoosiers' long history. Hardy's 191 receptions, 2,740 receiving yards, and 36 touchdowns remain school records entering the 2020 season.
Hardy's 79 receptions in 2007 are the most any Hoosiers receiver caught in one season, as are the 16 touchdowns he snagged that year.
The standout receiver earned Freshman All-American honors when he caught 61 passes for 893 yards and 10 touchdowns in 2005.
In addition to his skills on the gridiron, Hardy played two seasons on Indiana's basketball team. He averaged 1.7 points and 1.8 rebounds in 23 games (three starts) for the Hoosiers during the 200-05 season.
Hardy spent three years with the Buffalo Bills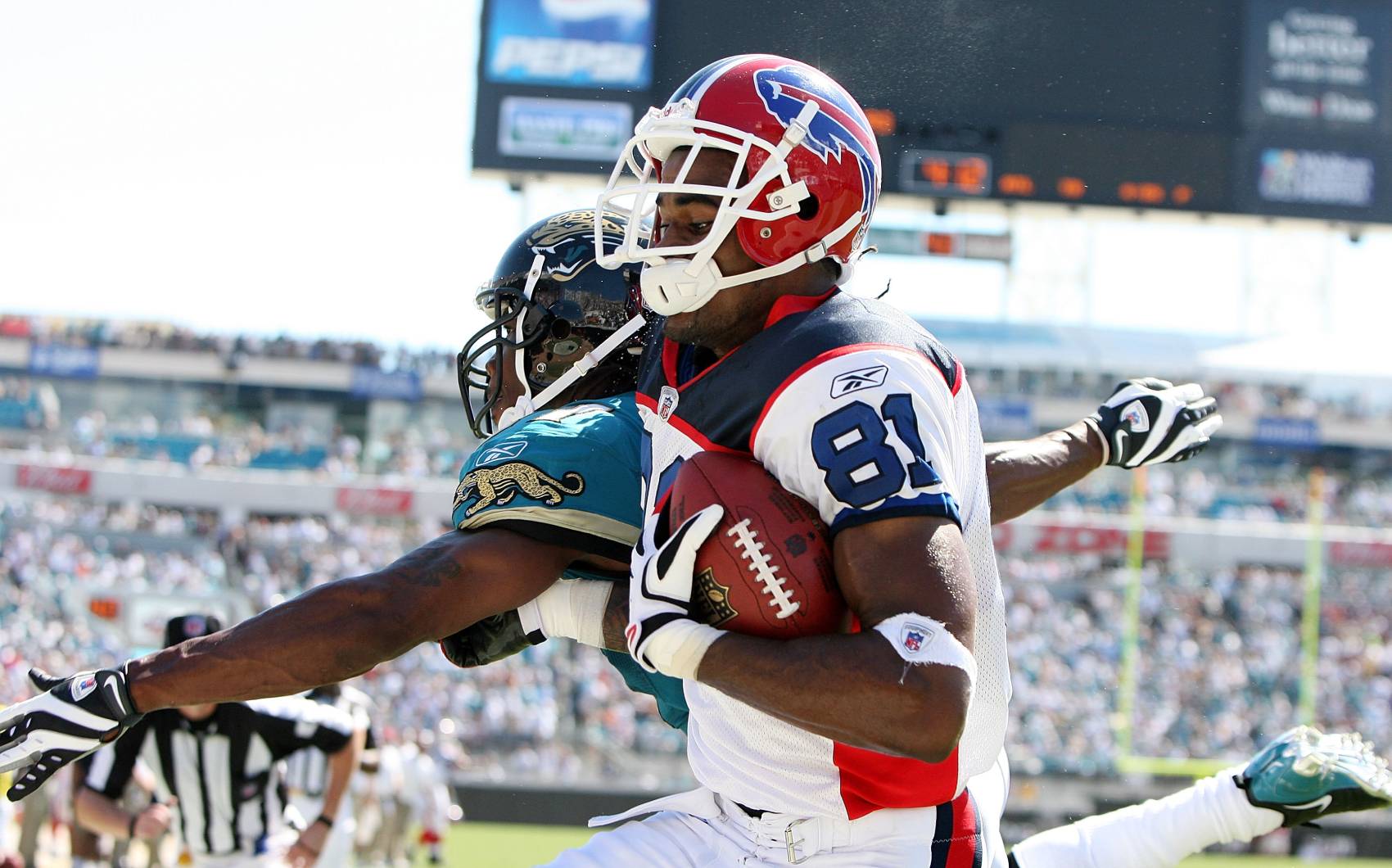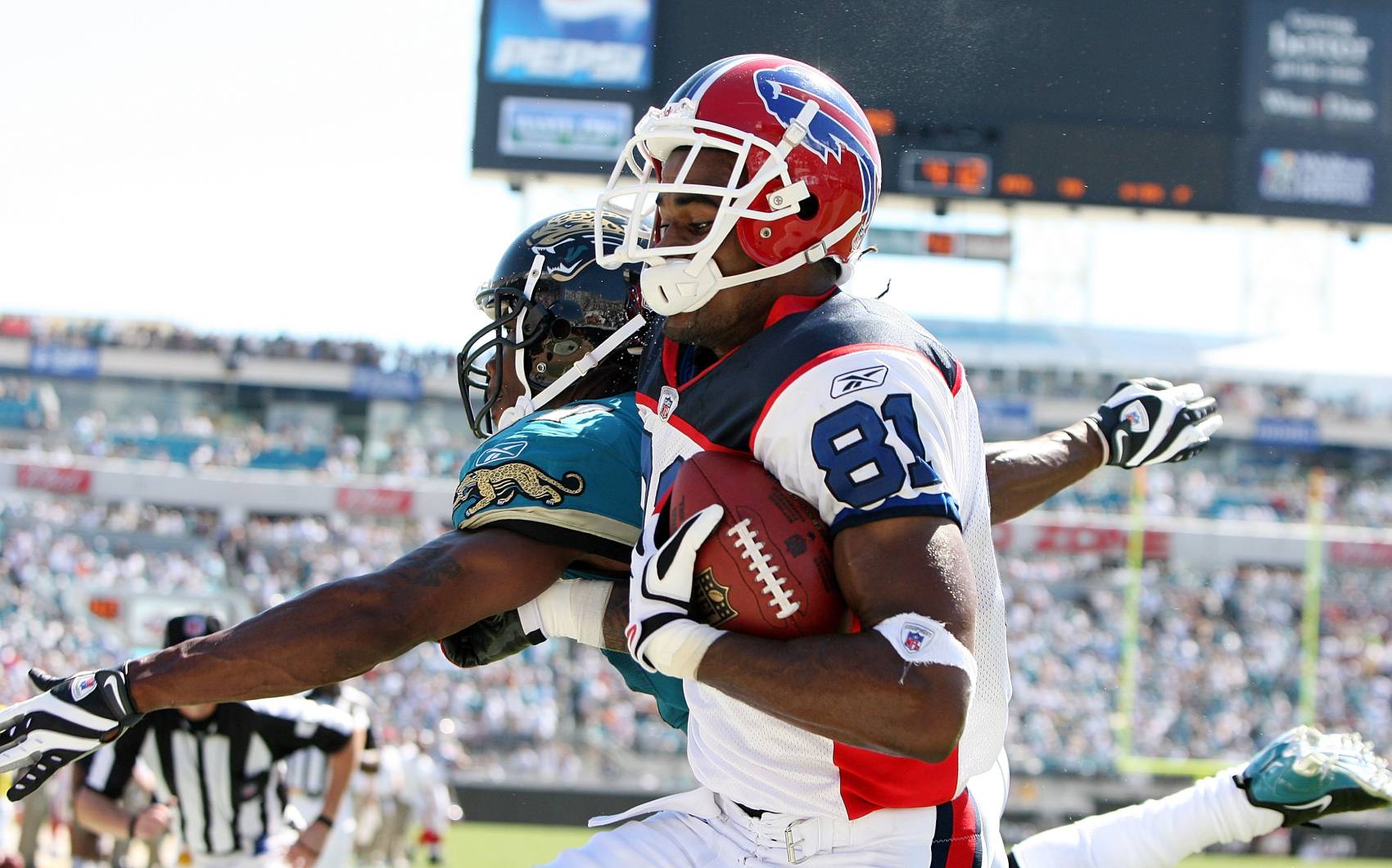 The Buffalo Bills used a second-round pick on James Hardy in the 2008 NFL draft. Buffalo thought they found a steal in an extremely-talented receiver.
Hardy enjoyed moderate success as a rookie. He caught a game-winning touchdown in a Week 2 win over the Jacksonville Jaguars that season but tore his ACL in Week 15.
Hardy ended his rookie year with nine receptions for 87 yards and two touchdowns. He played only one game in 2009 and new Bills coach Chan Gailey released him before the 2010 season opened.
Hardy sat out the 2010 season and signed with the Baltimore Ravens in January 2011. He battled hamstring injuries and the Ravens released him before the season began.
Hardy spent time in arena leagues before he retired in 2013. He announced intentions to pursue a career in Hollywood.
James Hardy died by suicide in 2017
All of Hardy's success came after a tragic upbringing in Indiana. He left his mother at an early age and his father was in prison.
According to the Baltimore Sun, Hardy stayed with his grandmother when he was 12 years old. He later moved in with an uncle who had recently been released from prison.
Hardy had legal issues after he left the NFL. Los Angeles officers arrested him in May 2014 after he attacked them in a drug-fueled state, according to the Los Angeles Times.
A judge deemed Hardy unfit for trial later that year and sent him to a mental facility. Hardy spent roughly a year there and returned to Indiana in 2016.
Hardy went missing in May 2017. Days later, Indiana police found the 31-year-old's body lodged in a dam in the Maumee River in Fort Wayne, Indiana.
Hardy's mother, Jeanie Summerville, recalled her chilling final conversation with her son in a conversation with WANE in Indiana.
"He says, 'Mom I've got to leave, I've got to get out of town. I said 'Why, where are you going?' And he says, 'I've got to go. If I don't go, I'm going to die tonight.' Those were his words."

Police ruled Hardy died by suicide.
How to get help: In the U.S., call the National Suicide Prevention Lifeline at 1-800-273-8255. Or text HOME to 741-741 to connect with a trained crisis counselor at the free Crisis Text Line.