Retired All-Pro Linebacker Rips Teddy Bridgewater's Tackle Attempt vs. Eagles: 'I Don't Think I've Ever Seen a Lack of Effort in the NFL That Bad'
Denver Broncos quarterback Teddy Bridgewater is taking significant heat for a tackle "attempt" against the Philadelphia Eagles in Week 10.
The Broncos, now 5-5, lost to the Eagles by a score of 30-13. At the time of the play in question, though, Denver was down by only one score. The game was still ultimately in reach, with the whole fourth quarter left to go. Then, on 4th-and-1 just outside of the red zone, Melvin Gordon fumbled the ball.
Eagles' corner Darius Slay scooped the football up and snaked his way downfield toward the endzone. The rest, as they say, is history and not the good kind for Bridgewater.
Retired linebacker Shawne Merriman ripped into Teddy Bridgewater
Shawne Merriman played in the NFL for eight seasons. He was known as one of the hardest hitters in the league, and he retired with three Pro Bowl appearances and one All-Pro honor under his belt.
Merriman knows a thing or two about tackling. He notched 258 career tackles, 55 tackles for loss, and 45.5 sacks. Much of his success and notoriety came in six years with the Chargers, formerly of San Diego. He also played two seasons in Buffalo at the tail end of his career.
When asked his thoughts on Bridgewater's tackling effort by gambling.com, Merriman understandably had a strong take.
He called the tackle attempt "horse s***."
"I don't think I've ever seen a lack of effort in the NFL that bad," he said.
The greater context of the play is important to keep in mind. Not only did Slay pick up a fumble with Denver in scoring position, but much in large part because of Bridgewater's non-attempt at the tackle, he returned the fumble 83-yards to the house. With the Eagles up 27-13 after the kick, the Broncos were never able to recover.
Merriman isn't sure how Bridgewater's defensive teammates could live with his tackle attempt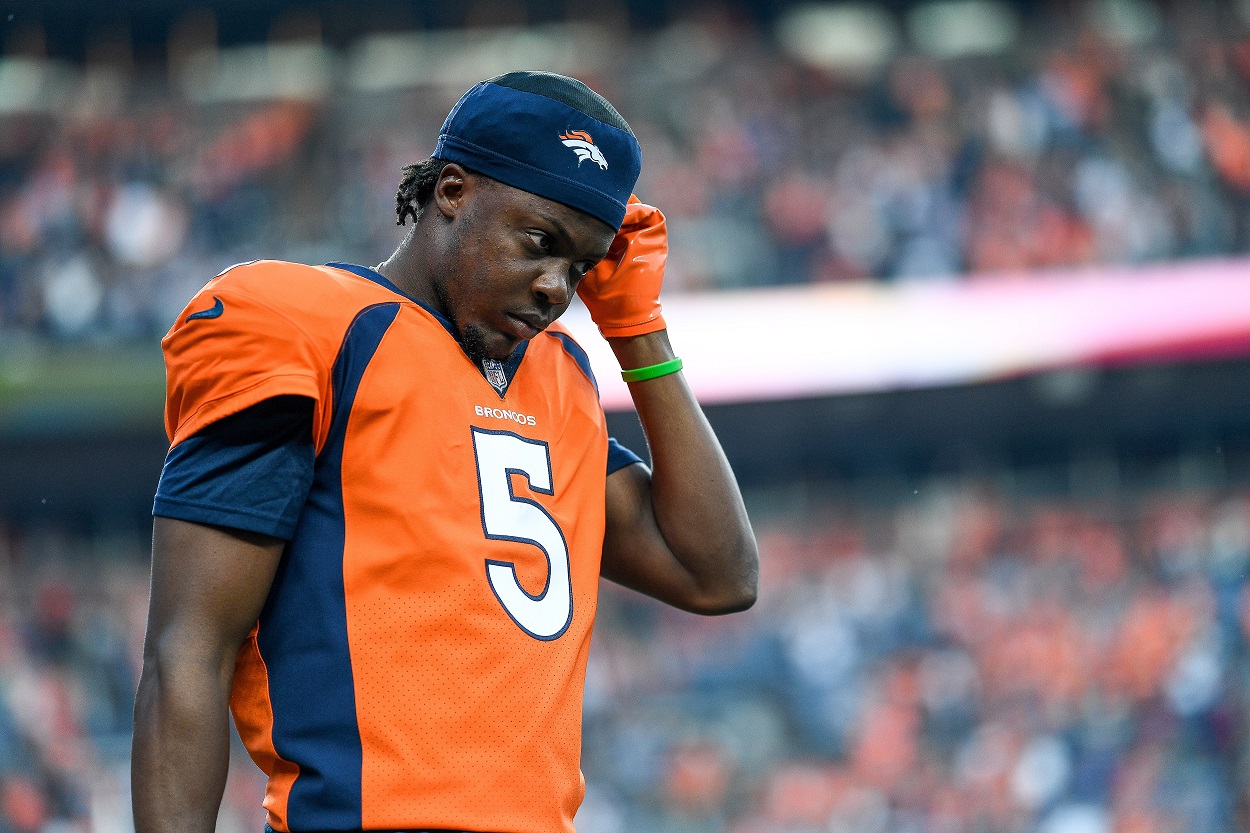 NFL quarterbacks are notoriously heavily protected, especially in 2021. They wear red jerseys in practice so they don't accidentally get tackled. The NFL's rules, especially as it relates to roughing the passer, are skewed to always go in the quarterback's favor. Defenders can get flagged for seemingly looking at the quarterback the wrong way.
Still, when the game is in the balance and a play needs to be made, Bridgewater's effort, even from a quarterback, just won't cut it.
Denver head coach Vic Fangio took a softer stance with his starter, but he still made it clear that Bridgewater had to at least show better effort on the play.
"I'd like to see us all pursue it a little bit better offensively and find a way to get that guy down. Where Teddy got involved … I'd like to see Teddy make a play at the guy," he said, according to ESPN.
In terms of how Merriman sees it as a prolific NFL linebacker, he doesn't think he'd be able to restrain himself if he saw that kind of poor effort from his quarterback.
"They can't have the whole team together while they watch that clip. I couldn't imagine walking around that locker room and not saying something to him," Merriman said.
Bridgewater did at least own up to his poor play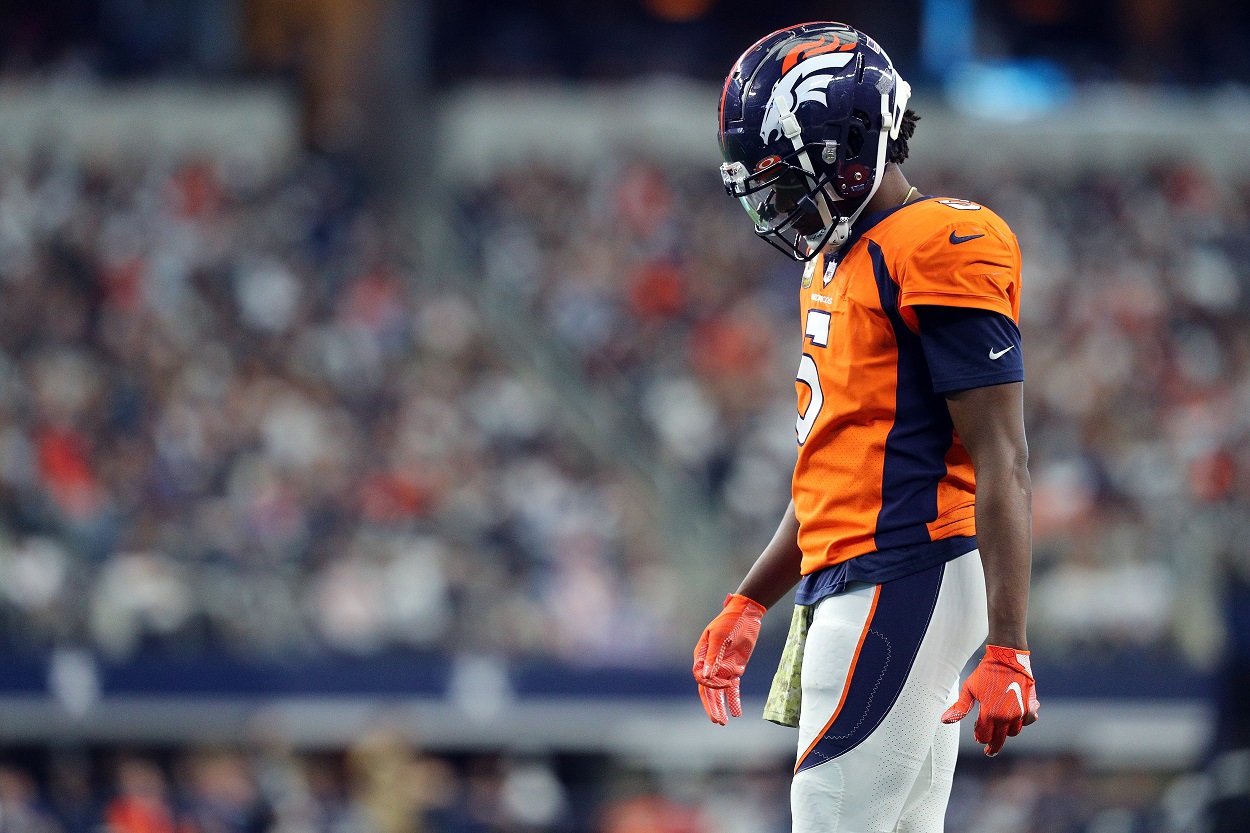 While Bridgewater's poor tackle attempt has been universally criticized in NFL circles, it is worth noting that the quarterback is at least saying the right things in the aftermath of the tackle attempt that wasn't.
He was forced to watch the tape of the game with his team on Monday, as is football tradition, and he admitted that it was not easy to sit through.
"In real time it's like everything's happening fast, you've got the sideline to your advantage … and then when you slow it down with the clicker in your hand, it's like man, this is bad. … Hopefully I never have to be put in that situation again, and if I am make sure that I lay it all on the line," he said.
The play was soo poorly received that former NFL head coach and current ESPN analyst Rex Ryan called for Bridgewater to be benched on ESPN's Get Up. The Broncos do have an intriguing backup in Drew Lock behind the veteran signal-caller, but at least for the time being, Fangio doesn't seem ready to move off his starter. This, despite the terrible effort.
"I respect Rex and his opinion, but I don't agree with him at this point," Fangio said.
While he did the absolute wrong thing for his team on Sunday, at the very least, Bridgewater showed up on Monday, took his lumps, and owned up to his disastrous moment.
"We watched it [Monday] as a team, coach pointed it out, that hey, my effort had to be better there, and I totally agree," Bridgewater said. "That's not, you know, the type of tape I want to put out there. It's one of those situations where you get pissed after you watch it because you know how much this game means to you, you know guys are out there trying to make a play and … when you slow it down it's like man, just give more effort. … I just needed to just lay it all out. … I'm not going to sink in my chair or feel bad coach called me out, I take full ownership."
Bridgewater will get another chance in what's turning out to be a must-win game for the Broncos after their bye week. They'll face a Los Angeles Chargers team that has lost three of its last four and has a formidable opponent coming up in the Pittsburgh Steelers before the road game in Denver.
Both teams will be playing like they need the win because they do. Perhaps that urgency will lead to better effort from Bridgewater.
Stats courtesy of ESPN and Pro Football Reference.