All-Pro Receiver Brandon Marshall Dedicated His Life to Fighting Mental Health Stigmas
Brandon Marshall had some of the best skills of any receiver he played with or against in his long NFL career. It just took time for Brandon Marshall — and by extension, the world — to learn who he was once the pads were removed.
Whether he caught passes from Jay Cutler or Ryan Fitzpatrick, Brandon Marshall had a Hall of Fame-caliber career and starred for numerous teams. Potentially his most significant feat, though, is what the former Jets standout has done for the mental health community.
Brandon Marshall was one of the NFL's best receivers for a decade
Not to be confused with Brandon Markeith Marshall, a former Broncos linebacker, Brandon Tyrone Marshall entered the NFL as a fourth-round pick in 2006.
For a 10-year stretch, Marshall was one of the league's top offensive threats. Marshall averaged 92 catches, 1,175 yards, and eight touchdowns per season from 2007-16.
He earned six Pro Bowl honors and an All-Pro selection in 2012, his first year with the Chicago Bears. Marshall had six 100-catch campaigns and crossed the 1,000-yard mark in eight of those 10 seasons.
Brandon Marshall was on a Hall of Fame pace for most of his career. He has an interesting resume the voters will need to consider in the coming years.
The one mark on Brandon Marshall is he never played in a playoff game. He came close with the 2008 and 2009 Denver Broncos, two teams that blew late-season divisional leads and win-and-in situations.
The 2012 Chicago Bears narrowly missed the playoffs, as did the 2015 Jets. Marshall had two of his best seasons for those two teams.
Marshall admitted he struggled with his mental health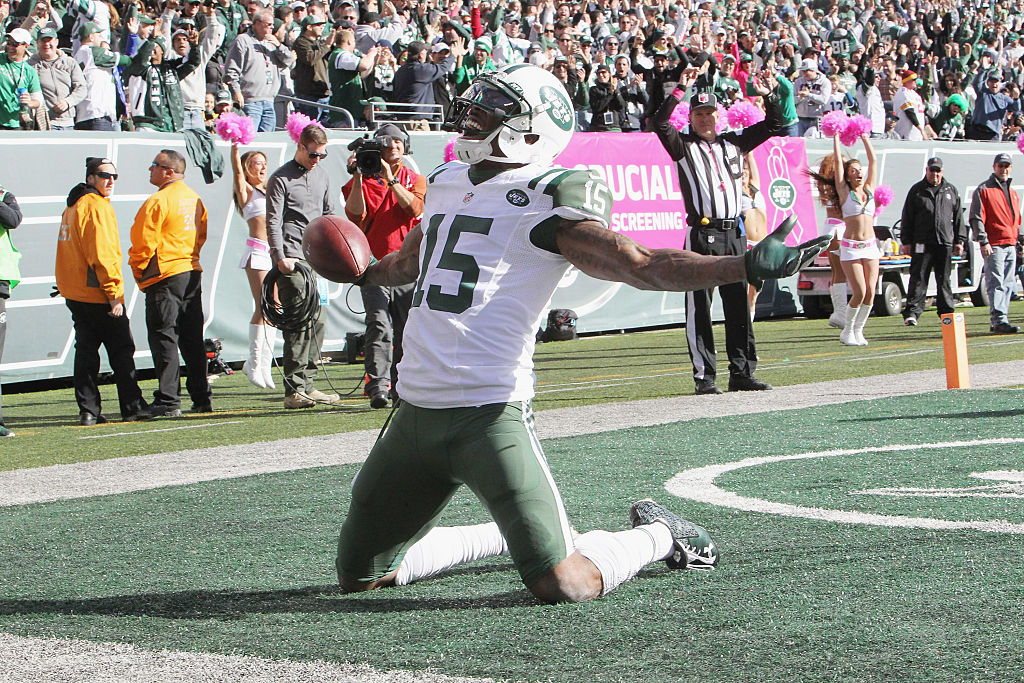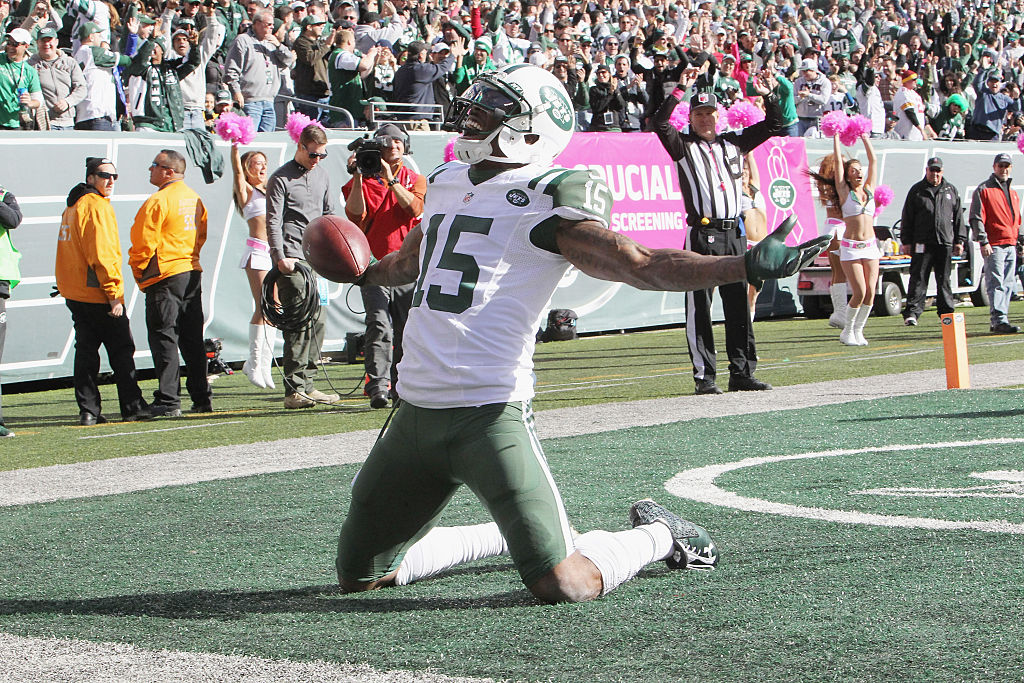 Earlier in his career, Brandon Marshall had a negative reputation for erratic behavior. The Broncos traded him to Miami after the 2009 season because he feuded with head coach Josh McDaniels.
Marshall had numerous legal troubles throughout his time with the Broncos, including a 2007 DUI and several instances of alleged domestic issues.
His wife was charged with aggravated battery with a deadly weapon after she stabbed Marshall near his stomach in April 2011.
In July 2011, months after the stabbing, Brandon Marshall called a press conference and made an announcement. Doctors diagnosed Marshall with borderline personality disorder (BPD) and he wanted to share that fact with the world.
In a press conference, Marshall — then with the Miami Dolphins — explained why he went public about the diagnosis.
"Before this ordeal I kept asking God to show me my purpose. He gave me this. I'll be the face of BPD. I'll make myself vulnerable if it saves someone's life because I know what I went through this summer helped save mine."
Brandon Marshall became, and remains, an outspoken mental health advocate
Brandon Marshall has been a public face for mental health for nearly a decade. He occasionally wore bright green Nike cleats in support of Mental Illness Awareness Week and, if he ever incurred a fine, promised he'd donate that money to charity.
Marshall has worked with the National Alliance on Mental Illness to inform others and help tear down mental health stigmas.
Marshall and his wife, Michi, founded a company known as PROJECT 375 that is designed to "help promote awareness of mental health, end the stigma, and raise funding for treatment," according to its website.
Brandon Marshall never won a Super Bowl and there is no guarantee he'll enter the Hall of Fame. What Marshall has done for the mental health community and how he turned his life around, though, is worth more than any touchdown he scored.