All Signs of the Washington Redskins Will Be Gone From 'Madden NFL 21' … for a Fee
EA Sports announced the Washington Redskins won't be included in 'Madden NFL 21.' That is, until after you buy the game and install it.
Washington Redskins fans who enjoyed booting up the latest Madden and finally bringing a championship back to FedEx Field will have to make some changes this fall.
Days after the team announced both the Redskins name and logo would be retired this year, EA Sports announced the same holds true in Madden NFL 21. Until the franchise once known as the Washington Redskins announces a new name, players will use a generic NFL team.
That is, for a cost. Players will need to do a bit of extra work to make sure their games include the newest team.
The Washington Redskins had a tough July
The NFL offseason never sleeps, especially in the weeks leading up to training camp.
This July, the Washington Redskins were the NFL's biggest story, save for the ongoing coronavirus pandemic. On July 3, numerous sponsors said they would no longer support the Redskins until the team changed their name.
Nike stopped selling Redskins gear on its site. Amazon warned users to delete any Redskins items they were selling or face punishment in the process.
On July 13, the Washington NFL franchise announced the Redskins name and logo would be retired. Until that new name is announced, the team is still using "Redskins" on social media.
More problems arose on July 16. Fifteen former Washington staffers and two female journalists told the Washington Post they'd been harassed, both physically and verbally, by members of the organization.
The named harassers included Richard Man II, the team's assistant director of pro personnel, and longtime play-by-play voice Larry Michael.
Owner Dan Snyder hired the Wilkinson Walsh law firm to investigate those claims.
EA Sports announced the Redskins won't be in 'Madden NFL 21'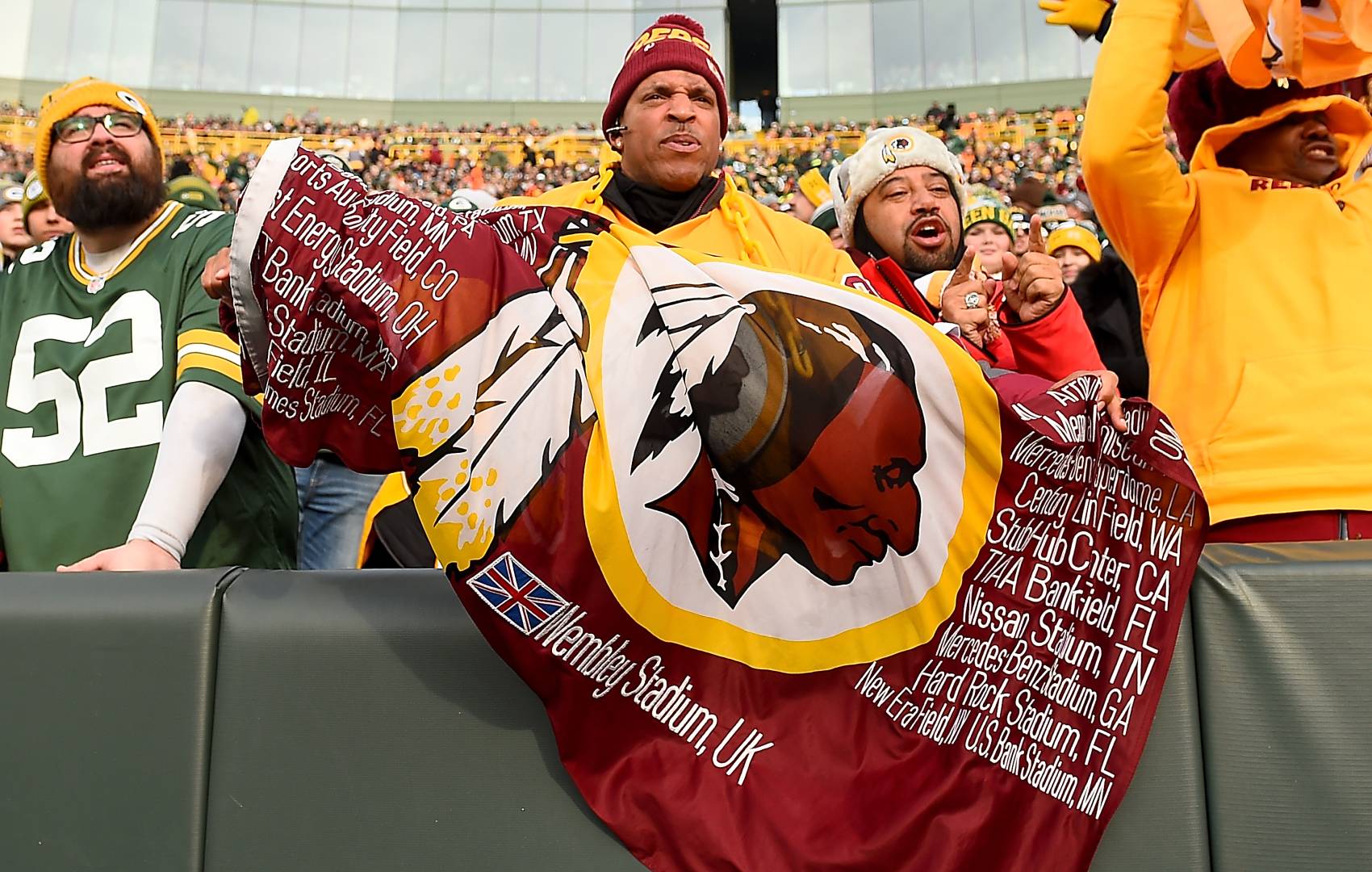 In a decision widely expected, EA Sports announced on July 17 that this year's Madden NFL 21 won't include the Washington Redskins.
Instead, players will instead use a generic Washington NFL team across all modes. When new names, logos, and the like are announced, players will have access to those changes.
In a statement to ESPN, EA Sports explained how the new Washington NFL franchise will look.
"Players may continue to see some outdated Washington references in other areas of the game at launch, but we are committed to removing all of those from the game in additional title updates coming shortly after launch."
Depending on the version players buy, though, they may need to do a little extra work. Because the physical copy is nearly done, players who buy the disk will need an internet connection to obtain those changes.
Upon connecting to the internet, those assets will be patched out of the game. Players who do not have reliable internet access — many of Madden's modes can be played offline — will find themselves in trouble, however.
What do Madden's changes for the Washington NFL team mean?
EA Sports wisely addressed the 500-pound elephant in the room: Assets and references to the Redskins will still exist in this year's game, although they'll work to remove them.
There are certain intriguing questions EA hasn't yet announced, though. For example, will any of the Redskins' old uniforms be available to play with, or can players only use the new gear?
In terms of throwback uniforms, Madden NFL 20 included the Redskins' uniforms from the 2000's, the 1994 75th anniversary look, and alternates the franchise wore in 2007 and 2003.
When Sony San Diego removed Chief Wahoo from the popular MLB: The Show games, players could still wear Cleveland Indians' throwback uniforms. The selected uniforms, though, lacked any reference to Chief Wahoo.
Madden Ultimate Team, a card-collecting mode including current and retro players, is the game's most popular mode. It is not yet known if former Redskins stars like Clinton Portis or Sean Taylor, each of whom have 'MUT' cards featuring them in Redskins uniforms, will be altered.
Madden NFL 21 has a scheduled Aug. 25 release date.