All Signs Point to Mexico City Getting an NFL Team
While NFL fans speculate about the site of the next NFL franchise — via expansion or relocation — one logical location emerged in recent years: Mexico City. An NFL team has never resided outside the U.S., but this could change. Many signs point to Mexico City joining the ranks of the NFL.
The NFL has prepared for an international team for years
The league has played games in London for well over a decade. It's also hosted four regular-season games in Mexico City. Some believe these standalone efforts are meant to expand fanbases and appeal to international markets. But there could be a longer-term payoff, too.
There have been rumors about the Jaguars potentially moving to London. Playing isolated regular-season games in Mexico can help foster excitement for the league, but putting a team there would help the NFL invest in a previously untapped market. 
The NFL has a growing fanbase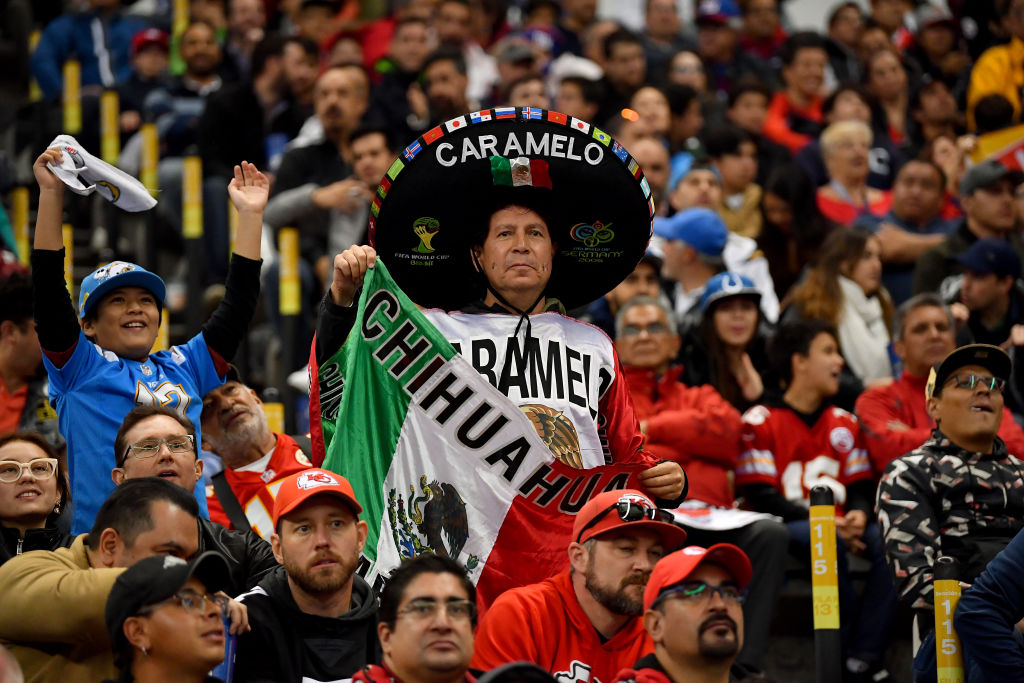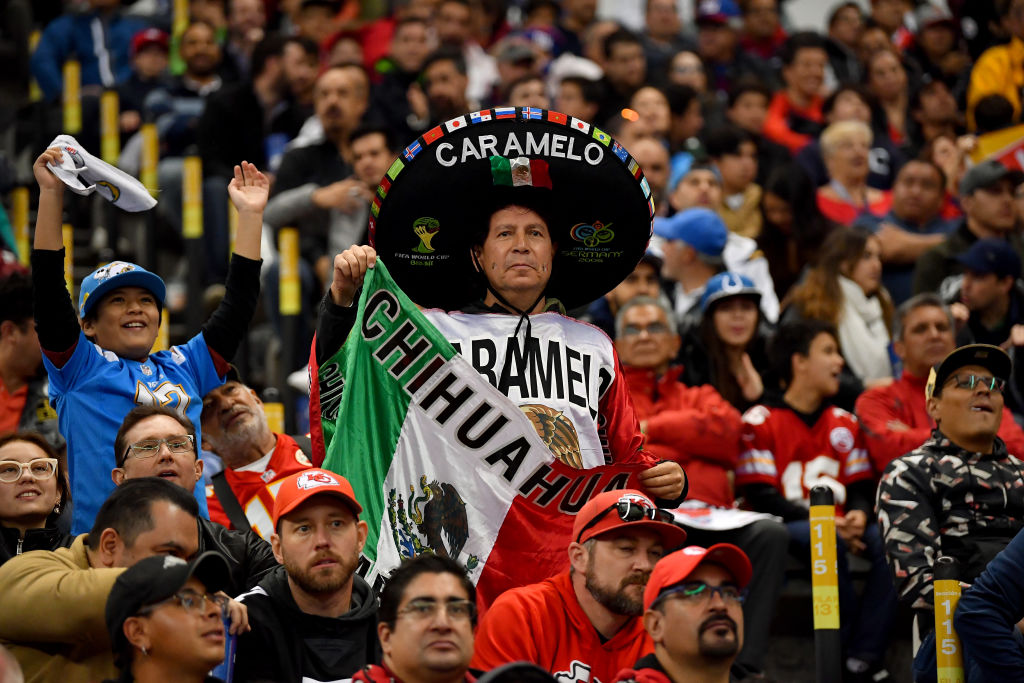 Soccer is still king in Mexico, but the country has a growing number of football fans. The NFL has a market share of over 20 million people there, according to the LA Times.
Last season's Chiefs-Chargers game in Mexico City attracted a sold-out crowd. Notably, a large contingent of Chiefs and Chargers fans occupied the stadium. Neither of those teams will likely move to Mexico City. But the fans' presence is proof that any franchise there can expect raucous support. 
Mexico City's time zone is ideal
Unlike Europe and Asia, Mexico City shares the same time zone as many NFL teams. Games wouldn't need to take place at odd hours. For both attendance and television purposes, this is great. Compare this to Europe or Asia's major time differences. Mexico City is a much easier transition.
It's a major metropolitan area
Mexico City is one of the largest cities in the world. Transportation in and out of the city would not be an issue. Teams could fly in and out without a problem. That's critical for NFL teams, which all play in major metro areas. The city has the infrastructure in place to support a major sports franchise. 
Mexico City already has a pro sports stadium
For the Chiefs-Chargers game in November 2019, Estadio Azteca hosted a crowd of over 76,000. Several NFL stadiums have smaller capacities. Soldier Field can only host around 61,000, for example. Estadio Azteca even set an attendance record before; a crowd of 112,000 witnessed 1994's Dallas Cowboys-versus-Houston Oilers exhibition game.
The bottom line is that Estadio Azteca is an NFL-caliber stadium that could support a major franchise without any issue.
The Super Bowl halftime show appealed to its Latino fans
Shakira and Jennifer Lopez's much-acclaimed halftime show at Super Bowl LIV had a distinctly Latin-American flavor. Lopez has Puerto Rican roots while Shakira is Colombian. The fervor for the show proved there are plenty of Latino NFL fans. It also shows that the NFL is willing to cater to this demographic — a match made in heaven. 
It's difficult to predict when the NFL would make a move to Mexico City. It's highly unlikely that it'll happen anytime within the next five years. But if the league's experiments with games there continue to be successful, it could happen sooner rather than later.
Follow more updates from Sportscasting on our Facebook page.