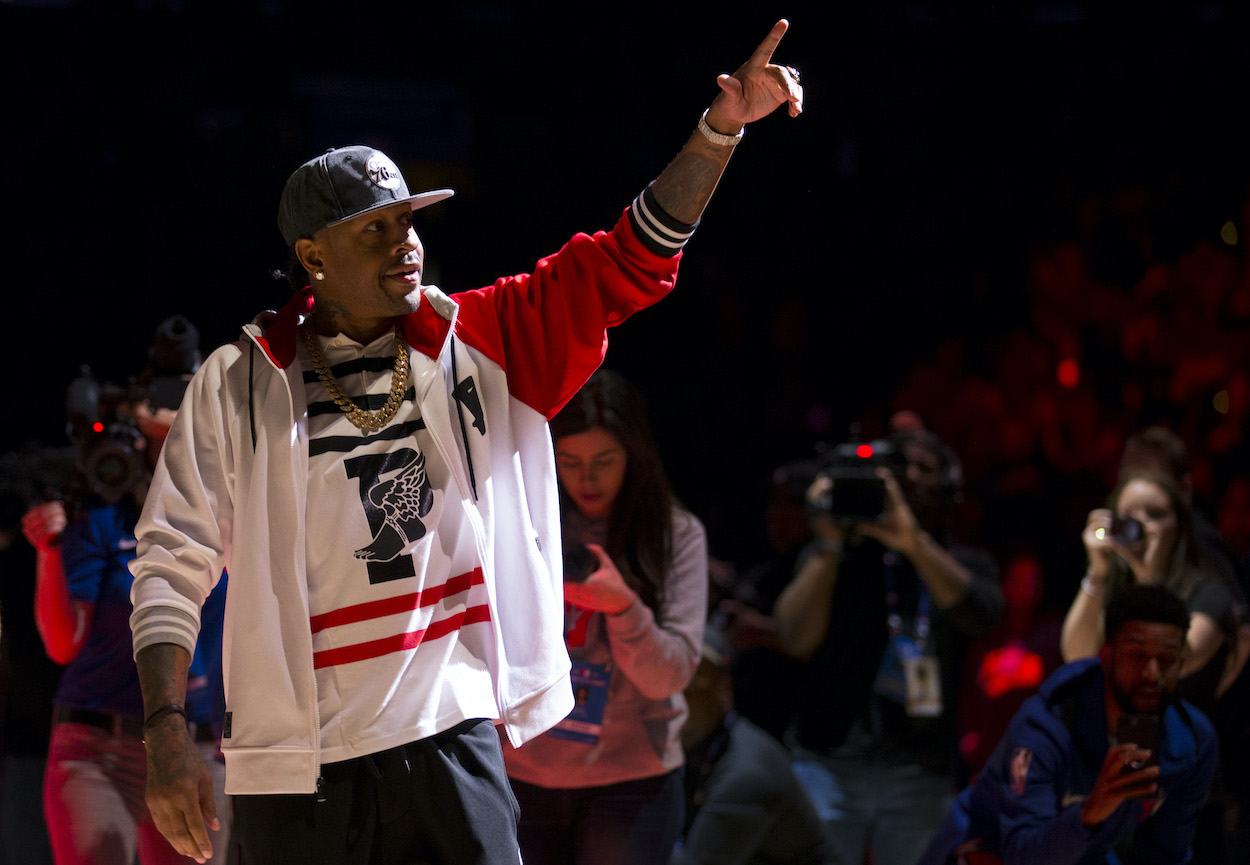 Allen Iverson Can't Fathom How His Beloved 76ers Haven't Offered Him a Coaching Job in Retirement: 'I Don't Know How I'm Not a Part of That Staff'
Allen Iverson wants to reunite with the Philadelphia 76ers as a coach.
Allen Iverson will always be a Philadelphia 76er at heart. The Hall of Famer spent the first 10 years of his NBA career in Philly, and he won four scoring titles and an MVP award as a member of the team. He also single-handedly led the Sixers to their most recent NBA Finals appearance in 2001.
Iverson still roots for the 76ers as a fan and frequently watches home games from courtside, but now he wants to reunite with the franchise as a member of the coaching staff. And he frankly can't fathom why the organization hasn't reached out yet.
Allen Iverson wants to join an NBA coaching staff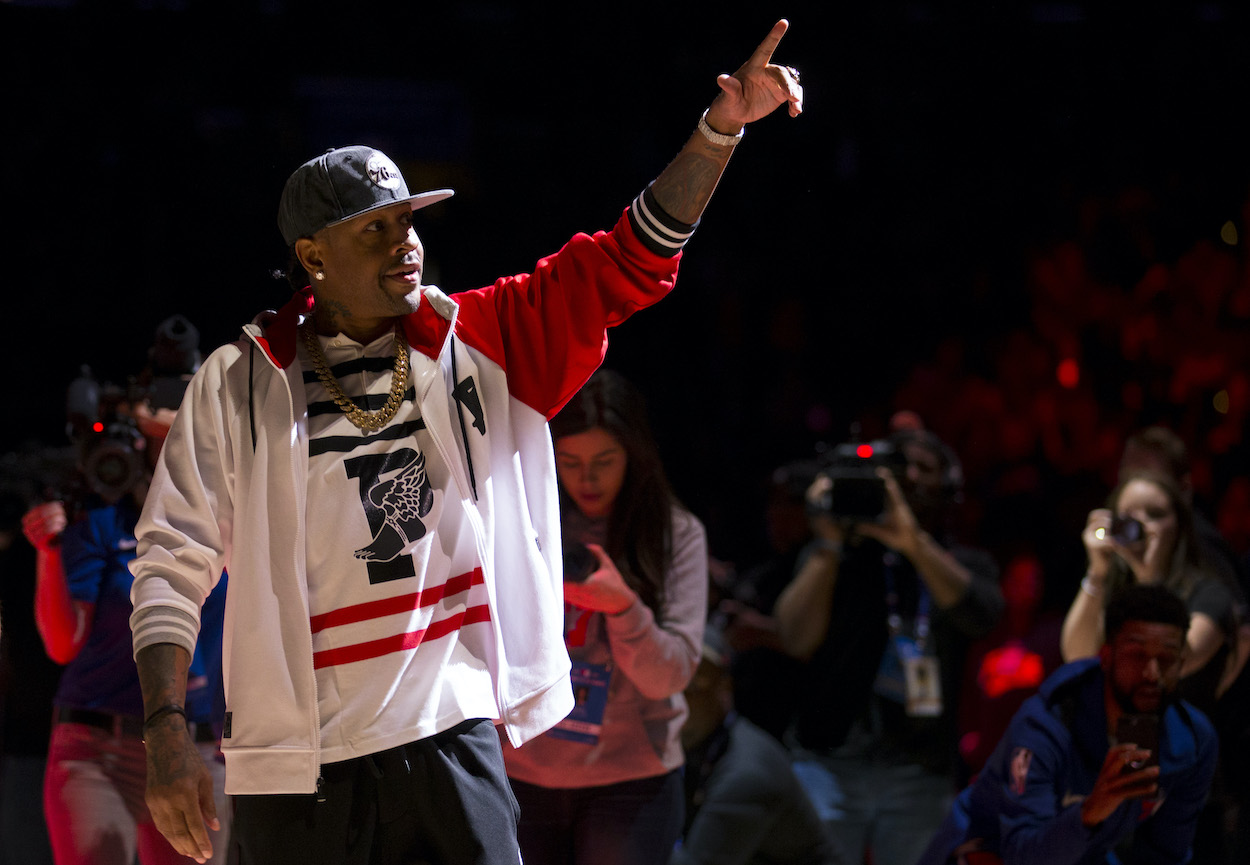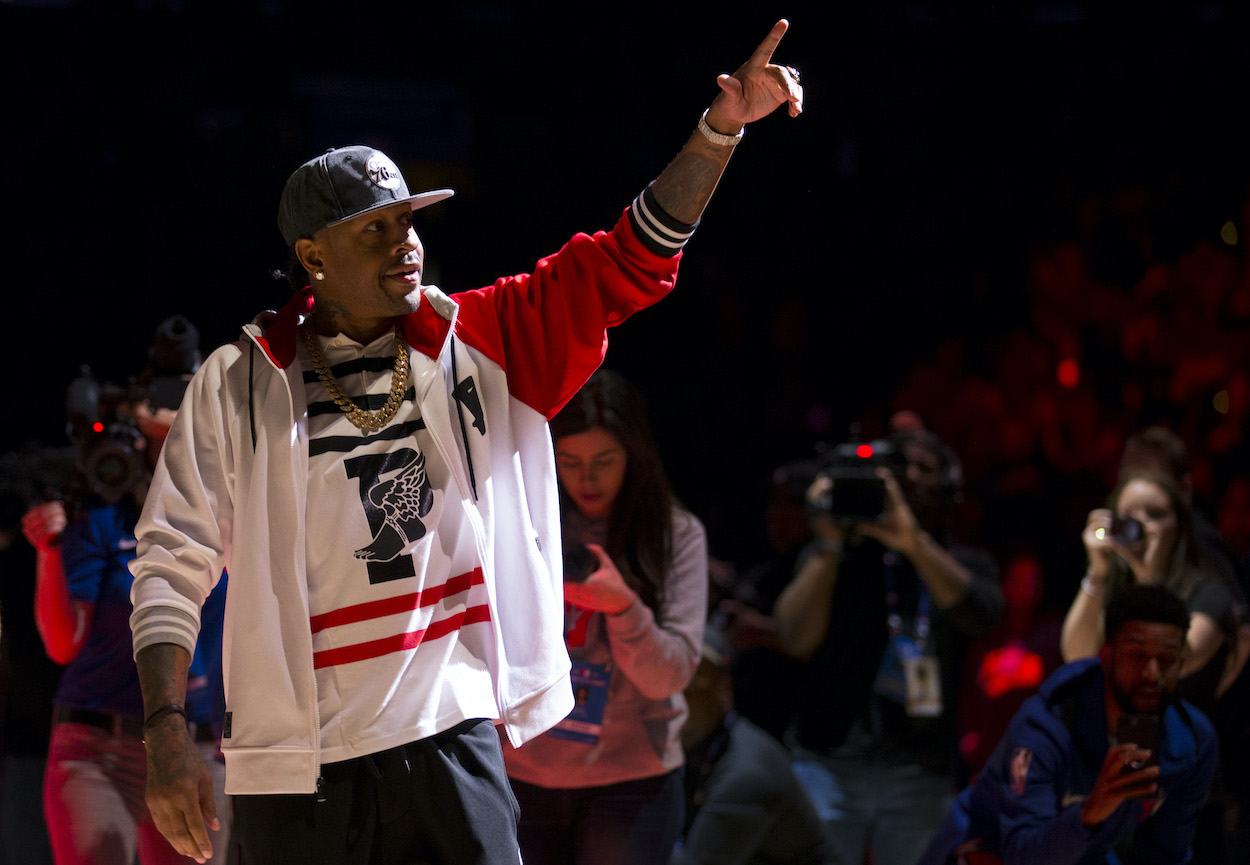 NBA players have been transitioning to coaching in retirement for decades. Bill Russell, Larry Bird, and Magic Johnson all tried their hands at coaching after finishing up their Hall of Fame playing careers, and names such as Doc Rivers and Jason Kidd still patrol the NBA sidelines today.
Iverson, who's a Hall of Famer himself, now wants to follow the same career path.
In a recent interview with Taylor Rooks of Bleacher Report, Iverson candidly admitted he wants to join an NBA coaching staff.
"I've forgotten more basketball than some people know, and I know I can help an organization get better," Iverson said. "I know so much about the ins and out in basketball, and not just talent-wise as far as who's good, who's not.
"Relationships, how teammates react to each other, what they have a problem with, what makes them play a certain way… I know those things about players, and I know with an organization, I know I can help."
As for the team A.I. wants to join, it's not exactly a shocker.
Iverson can't fathom why the 76ers haven't offered him a coaching job
Iverson hasn't played in the NBA since 2010. He's been able to spend more time with his five children in retirement, but he's always wanted back in the action as a coach.
But not just any coach — a coach for his beloved 76ers. In fact, he can't believe the organization hasn't reached out in the last decade to offer him a job.
I'm a Sixer for life. I got Sixer blood pumping through me. Everybody knows that I want to help that organization. I've been retired, what, 11 years? I don't know how I'm not a part of that staff in some kind of way.

Allen Iverson
Rooks told Iverson he would make a great consultant for the team, and he wholeheartedly agreed.
"Even if it's that," Iverson said. "I would be the happiest in the world, and the money thing ain't got nothing to do with it. It's just me being me and me being a Sixer and wanting to help. I don't know why nothing has been put in place for me.
"And I still love y'all. Don't get it twisted, it's all love and it ain't never going nowhere, but it's just something that I just don't understand."
A perfect marriage
Iverson is arguably the greatest player to ever put on a 76ers uniform. He's still beloved by the fans in Philadelphia, and they lose their minds every time he shows up to a game to sit courtside next to Michael Rubin, Meek Mill, or Kevin Hart.
Many young players in the NBA today grew up idolizing A.I. Imagine if they got drafted by the Sixers and got to work with Iverson on an everyday basis. Even if he isn't given an official coaching label, Iverson could bring invaluable knowledge and experience to the organization as a consultant or an assistant. And if he thrives in that role, there's no reason why the 76ers shouldn't give him a chance to contribute to the coaching staff.
The Sixers haven't reached the NBA Finals since Iverson's heroic 2001 season. Maybe bringing him back in the building is just what the team needs to get back there.
Like Sportscasting on Facebook. Follow us on Twitter @sportscasting19.