Allen Iverson Did a Double-Take the First Time He Saw a Little Kid Wearing His Reebok Sneakers: 'It Bugged Me Out'
Allen Iverson's partnership with Reebok has yielded some of the most iconic sneaker designs ever. Still, there was a time when AI wasn't used to seeing people outside of his family representing his brand.
Iverson brought far more to the NBA than just basketball ability. He was someone unafraid to be unabashedly himself and speak his mind, no matter the repercussions. His allegiance to individualism made him every bit as beloved as his remarkable basketball gifts.
But even though AI almost immediately appealed to the masses, he still felt taken aback after seeing someone outside his circle wearing his sneakers.
Allen Iverson had to pull over the first time he saw a little kid wearing his Reebok Question sneakers
How fitting is it that the man who became known as The Answer began his shoe line with a sneaker called Question?
Allen Iverson naturally drew plenty of attention from the major shoe companies coming out of college in 1996. He had been one of the best players in the country at Georgetown University and was drafted No. 1 overall by the Philadelphia 76ers.
The former Hoyas star ultimately opted to sign a 10-year, $50 million deal with Reebok, and the company immediately began working on his rookie sneaker. The result was the Reebok Question, the same shoes in which AI famously crossed up Michael Jordan.
Iverson was already a household name. But he still felt awestruck by seeing fans wearing his sneakers. The Sixers icon recalled the first time he witnessed a little kid wearing the Question during an interview with B/R Kicks. Iverson said he had to pull his car over and watch the youngster walk out of sight.
Iverson explained that he had never seen outside of his family wearing the Question until that moment. Naturally, the experience made an impact on him.
Five years later, Iverson added an MVP to his trophy case, and his Answer line gradually began to take over the shoe game. Reebok signed AI to a lifetime endorsement, a deal that arguably saved Iverson's life.
AI's lifetime endorsement with Reebok helped him navigate bankruptcy
Allen Iverson made over $200 million in his NBA career, which ended in 2010. He filed for bankruptcy just two years later, as budgeting issues and wastefulness nearly caused him to go broke.
However, the uniqueness of Iverson's lifetime contract with Reebok allowed him to stay afloat. To this day, AI is paid $800,000 annually and has a $32 million trust fund he will be able to access in 2030.
There's no telling where Iverson would be without the consistent financial support from his sponsors at Reebok. The company has never swayed from his side and even planned a re-release earlier this year.
Reebok had a 20th anniversary release of the Answer IV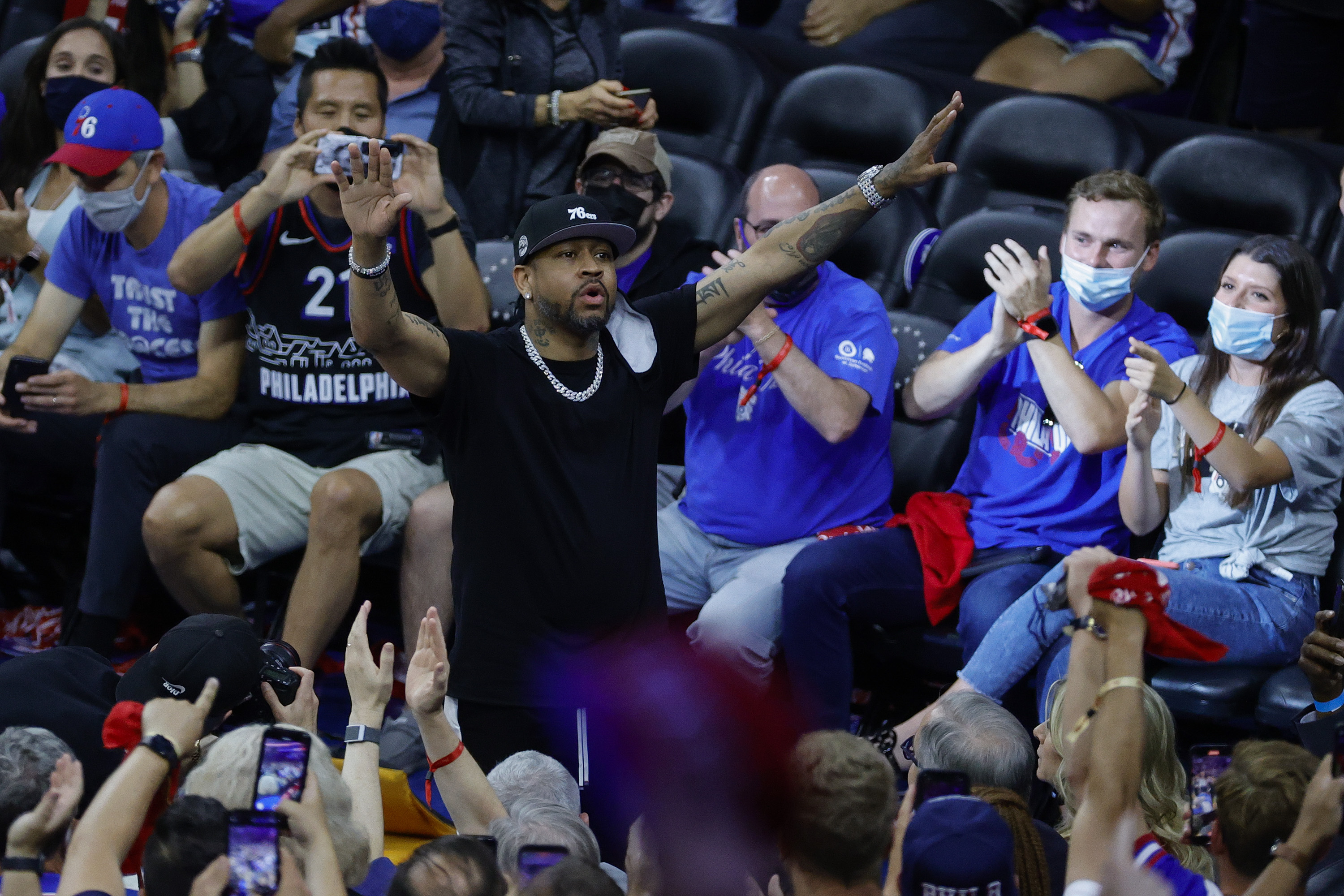 Allen Iverson's Answer IV "Stepover" shoe is one of the most iconic ever. Reebok was practically obligated to do something special for its 20th anniversary.
The company held a global release this summer to honor Iverson and the iconic shoe, the name of which comes from an iteration he wore when he literally stepped over former Los Angeles Lakers guard Tyronn Lue in Game 1 of the 2001 NBA Finals. Coincidentally, the release came shortly after the launch of Iverson's new PointsBet commercial.
The Answer has benefited quite a bit from his deal with Reebok. It's fitting, then, that his first memory of seeing someone wearing his shoe remains so vivid.
RELATED: Allen Iverson Shocked NBA Fans With an Absurdly Bold Claim About His Forgotten Football Career