Allen Iverson Emphatically Claims He Would Average the Most Points of His Career in Today's NBA
Allen Iverson is universally recognized as one of the greatest scorers in the history of basketball. Despite being a 6-foot, 165-pound guard, he was dominant. He didn't pick and choose. Any player who accepted the challenge of guarding Iverson would get the business.
The NBA has evolved, and many former players wonder how they would fare in today's game. Iverson made a bold claim about how good of a scorer he could be in 2021.
Allen Iverson averaged 26.7 points for his career
The Philadelphia 76ers drafted Iverson with the No. 1 pick in the 1996 NBA Draft out of Georgetown University. He went on to play 20 seasons in the NBA and was inducted into the Naismith Memorial Basketball Hall of Fame in 2016.
Some rookies enter the league needing to make adjustments to their game. Nicknamed "The Answer," Iverson hit the ground running. He averaged 23.5 points, 7.5 assists, and 4.1 rebounds in his first season, en route to winning Rookie of the Year in 1996.
He led the league in scoring on four separate occasions. Although he was an undersized guard, the game wasn't too big for him. Iverson possessed elite ball-handling skills and could score from anywhere on the floor. He was a volume scorer and could rack up points in bunches.
Iverson says he would average the most points of his career in 2021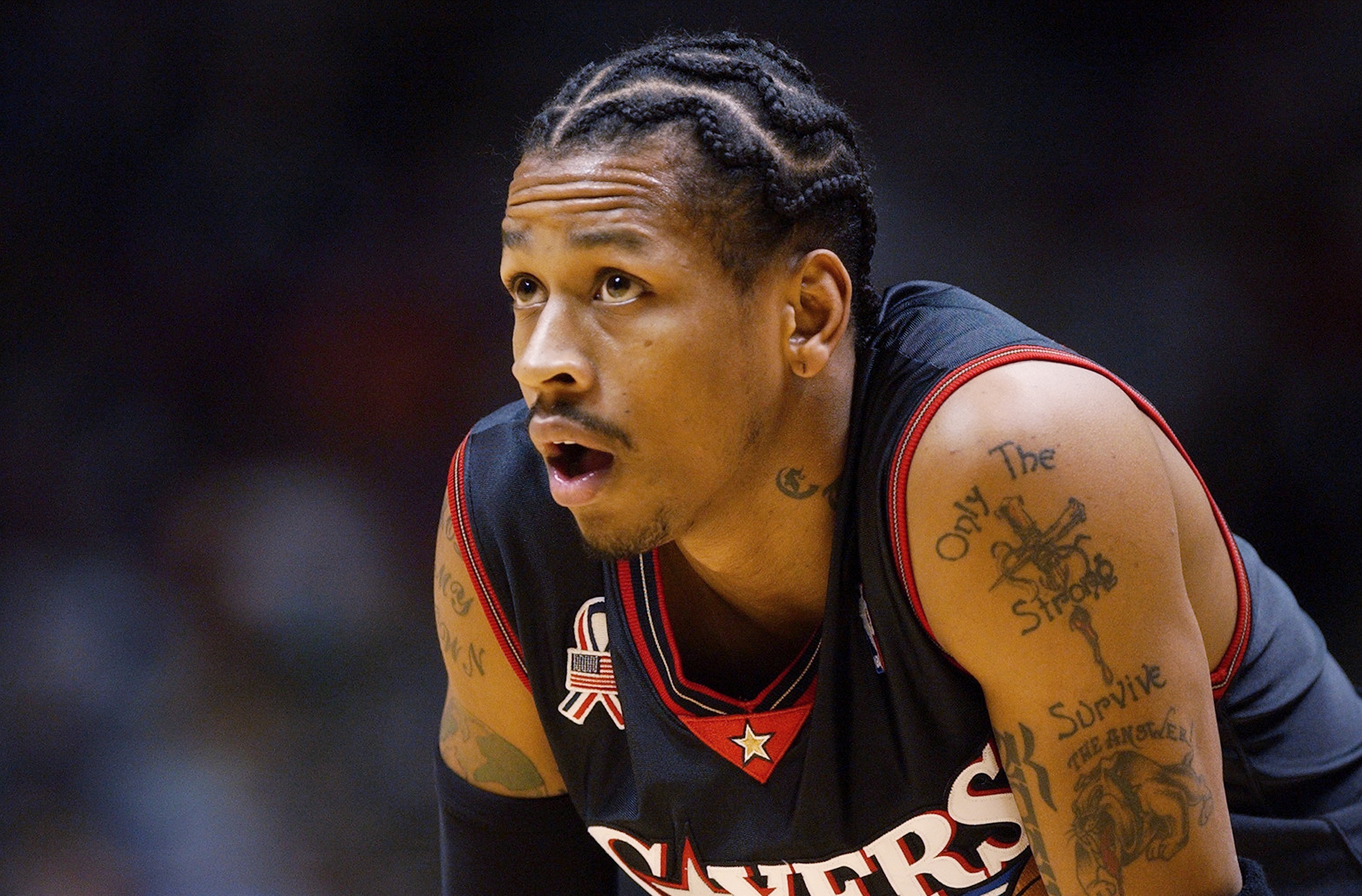 The Hampton, Virginia native posted his career-high in regular season points per game in 2005, at 30 years old. In his 10th season with the 76ers, he averaged 33 points for the season. The only player to average more was Kobe Bryant.
The Answer and former teammate Al Harrington joined Shannon Sharpe's Club Shay Shay to discuss business ventures and their playing careers.
Sharpe asked Iverson how many points he would average if he played in the NBA today. "The way they play now, and it's so wide open, definitely more than my highest average," he replied. He added the floor is so spaced out that it would be hard for teams to double team him.
The game is officiated much differently than it was during Iverson's prime years. In 2021, the NBA features less hand-checking, and officials are inclined to award the superstar treatment to certain players.
Stephen Curry led the league in scoring in 2020, averaging 32 points during the regular season. Given his skill-set, as well as the level of defense that's played in the regular season, there's no reason why prime Iverson couldn't average 34 points in the NBA today.
Iverson also claimed Michael Jordan would average 40 points today
Similar to many hoopers in his era, Allen Iverson idolized Michael Jordan growing up. As a rookie, he had the opportunity to match up with His Airness and the Chicago Bulls. On one particular play, he got the better of Jordan, crossing him up and knocking down a smooth jump shot.
This was a monumental moment for Iverson because of how he reveres Jordan. He's been on the record calling No. 23 the "GOAT." Sharpe asked him how many points Jordan would average in today's NBA as well. "40 would be easy for Black Jesus," he replied.
Jordan averaged 37.1 points during the 1986 regular season and won the scoring title. A 40-point scoring average is well within the realm of possibility, given the same criteria used for Iverson.
If Allen Iverson and Michael Jordan entered the NBA today, they would take the league by storm.
All stats courtesy of Basketball Reference