Allen Iverson Revealed His Regrets In Regards to Kobe Bryant
Allen Iverson led the NBA into a post-Michael Jordan era. Selected as the first overall pick in the 1996 NBA draft, his tenacious play and adept ball-handling skills made him a star. Fellow superstar Kobe Bryant was one of Iverson's adversaries on the court, but the two didn't have a personal relationship. With Bryant's untimely death in 2020, Iverson expressed his regret about not being closer to the star.
Allen Iverson's NBA career
Iverson was drafted to a struggling Philadelphia team that only won 18 games the season before. In a fanatic sports town like Philly, a lot was expected out of him. Over the next few seasons, the 76ers started to improve. Iverson led the league in scoring four times and was named the 2001 Most Valuable Player.
But not everything was rosy. Iverson and head coach Larry Brown had a tumultuous relationship that included many battles. After losing in the first round of the 2002 playoffs, Brown criticized Iverson for missing practices. This prompted Iverson to go on a rant — one where he spits out the word "practice" 14 times.
Later in his career, Iverson played for a variety of teams: Denver, Detroit, and Memphis. But he ended his NBA career back in Philly in 2010. He's part of the NBA Hall of Fame and is considered one of the best shooting guards to play the game.
2001 NBA Finals
Philadelphia made it to the NBA Finals for the first time since 1983 — and Iverson led the way. They were up against a tough LA Lakers team that had won 19 consecutive games and included superstars Shaquille O'Neal and Kobe Bryant.
Iverson stole the show in Game 1 at the Staples Center with an astounding 48 points, six assists, and five steals. The 76ers went on to win Game 1 107-101 in overtime. But their success would be short-lived as the Lakers would go on to win the series and the championship four games to one.
Iverson credits the Lakers' success to Bryant's killer play. He penned a letter to Kobe in The Players' Tribune, writing, "You were the toughest man that I've ever seen in this game. The most cold-blooded serial killer I've ever seen. The fiercest competitor I've ever seen. He told the All The Smoke podcast that the combination of Shaq and Kobe was too much for the Sixers, "It was too much Shaq in his prime and then, you got Kobe in his prime."
Allen Iverson's relationship with Kobe Bryant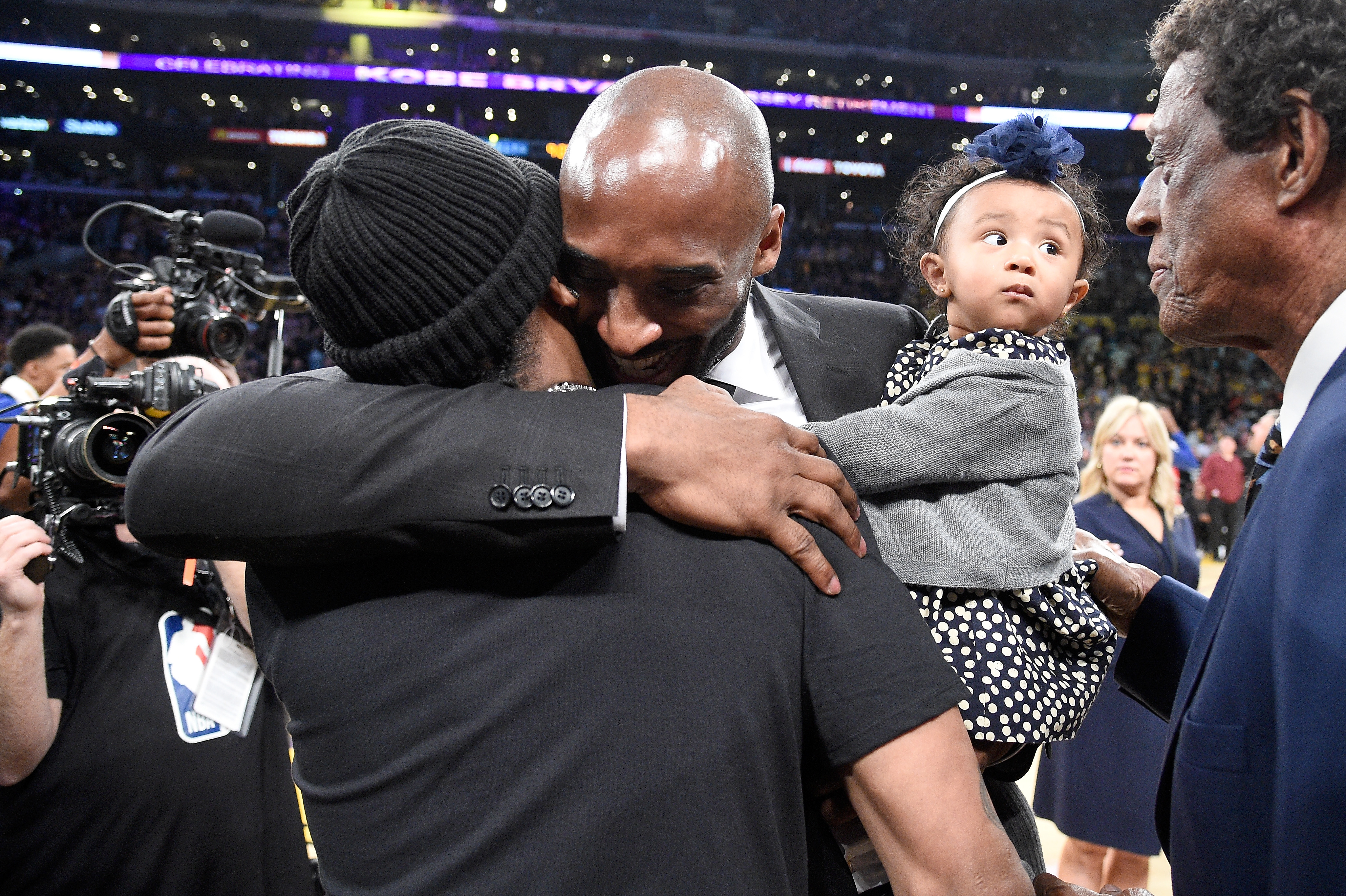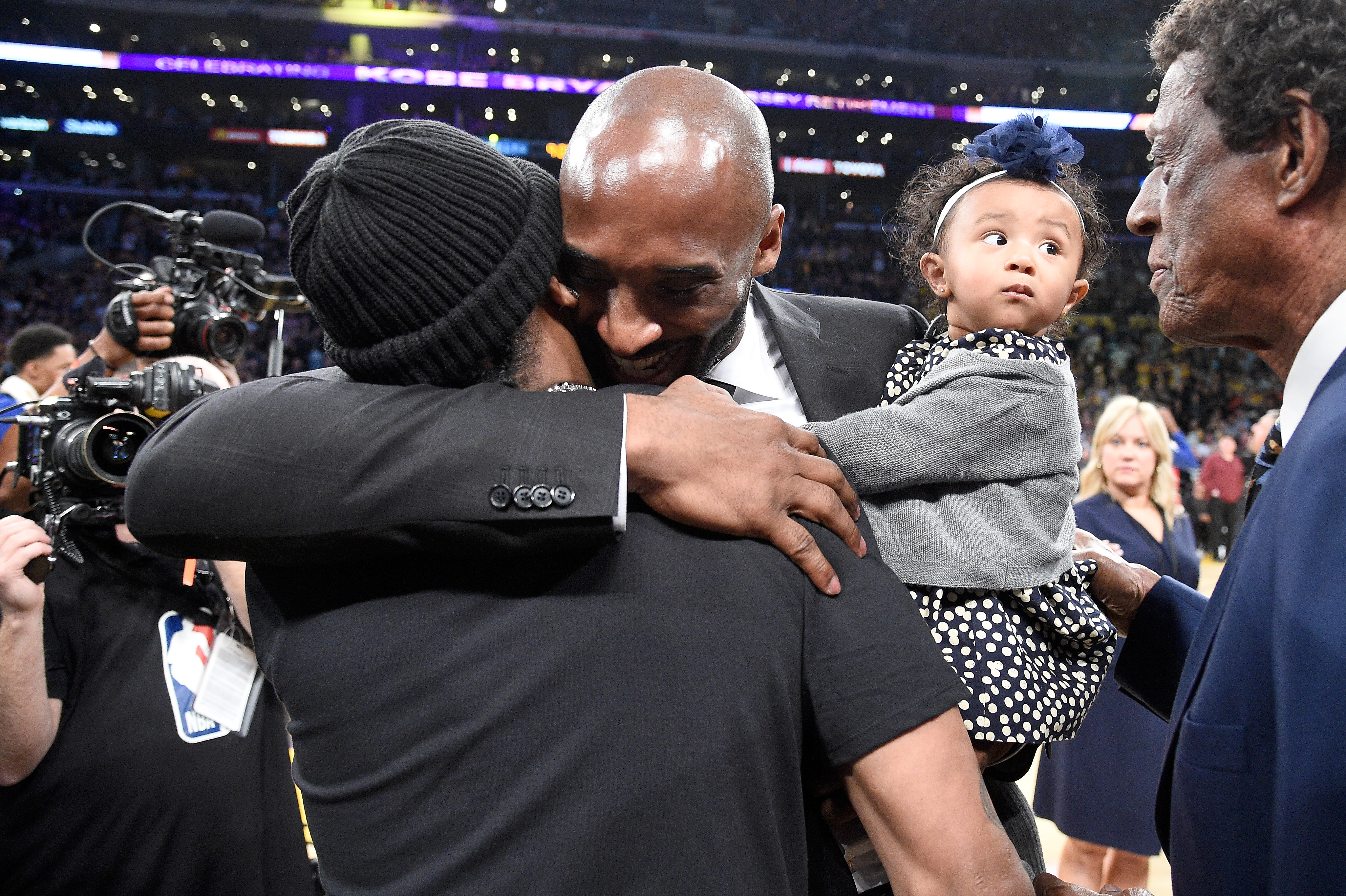 Although he didn't have a personal relationship with Bryant, Iverson credits him with pushing his game even further. He told the podcast, "I didn't have a personal relationship with him, but you know how killers respect killers? That's what it was. He knew who I was and I knew who he was. He gave me that push and I gave it to him. That was just our relationship. Two dudes pushing each other to greatness."
Even though they didn't have an off-court friendship, the pair respected each other. While it's easy to get caught up in stats and championship rings, watching players push each other is the reason fans watch the game.
It's about two NBA legends going head to head and keeping fans on the edge of their seats. Iverson and Bryant were those two players for many fans in the 2000s. Their toughness and killer play makes them part of the NBA elite.