Allison Schmitt Returns: What You Should Know About Team USA's 4-Time Olympic Swimmer
When Allison Schmitt qualified for the fourth Olympics, she stunned audiences with her 200-meter freestyle performance. It was clear that there was little standing between Schmitt and another medal. The swimmer attended her first Olympics in 2008. Returning in 2012, she won gold in the 200-meter freestyle. Schmitt experienced some personal hiccups along the way, but she returned to Rio in 2016 and took home both gold and silver medals.
During the Tokyo Olympics, Schmitt swam the third leg of the 4×100-meter free relay on day one. Her success allowed the women's team to play in the final, where they finished third and won bronze. Do you ever wonder what makes an athlete who is one of the best continue to perform? What makes this athlete tick? Here are some fun facts about 31-year-old Schmitt.
Allison Schmitt has a degree in psychology and an insider's understanding of depression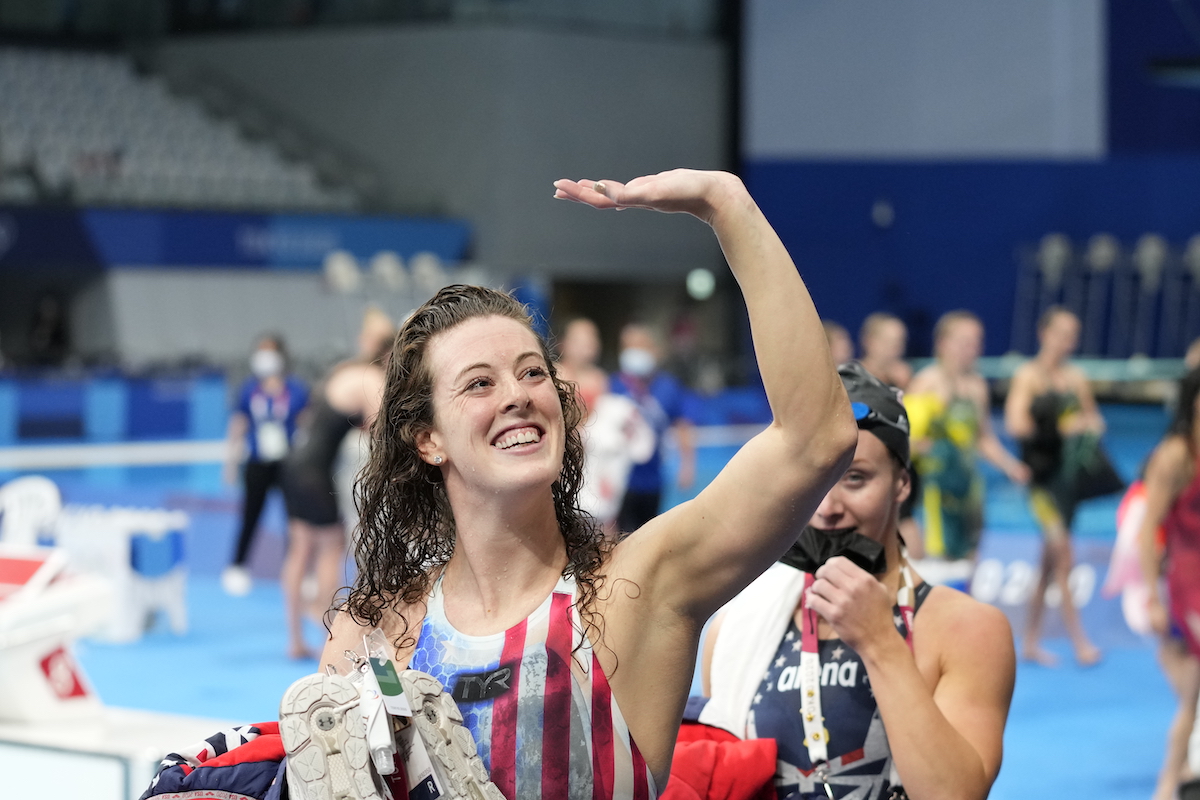 Just like Olympic gymnast Jordyn Wieber, Schmitt has an interest in psychology and social work. She graduated from the University of Georgia in 2013. In 2015, AZ Central reported that she would remain in Tempe, Arizona, to earn a master's degree in psychology. (USA Swimming calls it a master's in social work, which would put her in the company of Rose Robinson.)
Schmitt's stated goal is to help others who are struggling with mental health conditions. In fact, Schmitt has been very open about her personal experience with depression. Both she and several family members have battled the mental health condition. Schmitt was fortunate; she managed to seek help.
Schmitt bonds with Michael Phelps over mental health
The athlete understands the stigma attached to mental health. However, Swimming World highlights Schmitt's emphatic encouragement for people to realize that asking for help is perfectly fine. Yet because depression comes with up and down cycles, it is difficult to realize when you need help. If you remember, tennis champion Ash Barty came to a similar realization and take the steps necessary to reinvent herself.
It could be this understanding that bonds Schmitt with close friend Michael Phelps and his family. AZ Central would refer to their relationship as one that looks like brother and sister. For a while, Schmitt, trainer Keenan Robinson, and Phelps and his family shared a residence as housemates. It is interesting to note that Schmitt considers the difficulty in reaching out for help to be something young swimmers train to avoid, which she has in common with Phelps.
Working at ASU as a counselor, the top athlete has the respect of the greats
Because the medal-winning swimmer understands the darkness that depression brings to life, she has worked as a counselor at Arizona State University. She sees it as an opportunity to work with others who struggle with mental health issues. By highlighting that Olympians are human, too, she makes herself uniquely approachable to those needing assistance.
Others take note. Schmitt has accomplished what Dara Torres, Jenny Thompson, Jill Sterkel, and Amanda Beard have done before her. She made the team and became a USA Olympian again. And, just like the other greats, she is doing a fantastic job representing her country.
How to get help: In the U.S., call the National Suicide Prevention Lifeline at 1-800-273-8255. Or text HOME to 741-741 to speak with a trained crisis counselor at the free Crisis Text Line.