Fernando Alonso Takes Jab at Lewis Hamilton, Says Lewis Will '100%' Crack Under Max Verstappen's Title Challenge Pressure
Two-time Formula 1 world champion Fernando Alonso is never short of opinions. especially when it comes to his former McLaren teammate Lewis Hamilton. In a recent interview, Alonso said that Hamilton can't cope with the pressure from Max Verstappen in their battle for the 2021 championship.
Lewis Hamilton is in the middle of the biggest challenge to his Formula 1 crown since 2016 when he lost the championship to Nico Rosberg. The Mercedes GP W12 racecar is proving tricky to drive this year, and Red Bull has made enormous performance gains with its Honda-powered RB16B. Those performance improvements are being taken advantage of by Red Bull Racing's star driver, Max Verstappen, who is currently ahead in the standings.
Alonso, ever the outspoken critic, thinks this year might be the end of King Hamilton's reign. The Alpine F1 Team driver thinks the current world champion is at a disadvantage this year.
Pressure leads to mistakes, which open the door for title rivals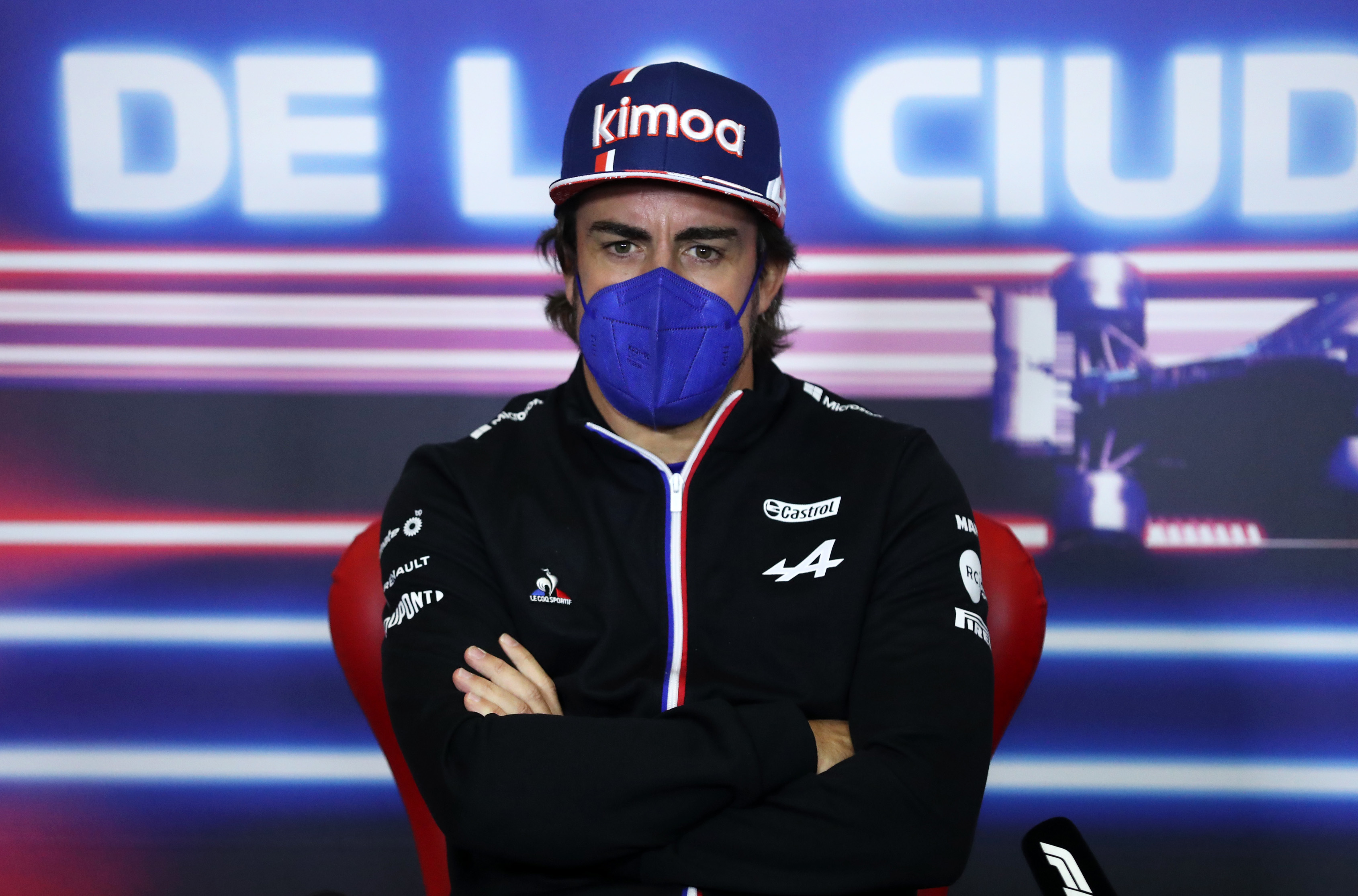 Speaking with De Telegraaf, Alonso had the following to say about Hamilton and his current title fight: "Do I think Lewis will succumb to the pressure? Yes, thanks to Max — 100%.
"When Lewis only has to fight with his teammate Valtteri Bottas for the title, everything is great. Now he feels some pressure and he gets into trouble."
Alonso thinks Hamilton is vulnerable to pressure from Verstappen, and that might be the key to the 2021 drivers' championship.
Both Hamilton and Verstappen have made mistakes this season, but the Red Bull ace might hold the advantage when it comes to dealing with pressure. Looking back to the race at Imola, Hamilton made an unforced error lapping traffic ahead of Verstappen, who was in hot pursuit. Impatience and a need to put distance between him and his rival at Red Bull forced an off-track excursion that almost ended Hamilton's weekend.
Thus far, Max Verstappen seems impervious to that type of pressure. However, he too is prone to mistakes. Max's mistakes generally come from his aggressive style of driving, with the crash between him and Hamilton at Monza this year being the prime example.
Alonso's rivalry with Hamilton goes back to 2007
In 2007, a fresh-faced Lewis Hamilton made a spectacular debut at McLaren alongside Fernando Alonso. Then a two-time world champion, Alonso was in his prime and underestimated the challenge from the rookie.
Hamilton hit the ground running that year, matching Alonso in wins and points over the season. He also got the better of him during qualifying with the Briton securing six pole positions to the Spaniard's two. The pair finished second and third in that year's championship, losing out to Ferrari's Kimi Raikkonen, with Alonso edging Hamilton.
The Alonso-Hamilton rivalry is often viewed as a decade-defining battle, but the truth is that 2007 was the only year in which they went toe-to-toe for the championship.
Alonso thinks there is a bias in Formula 1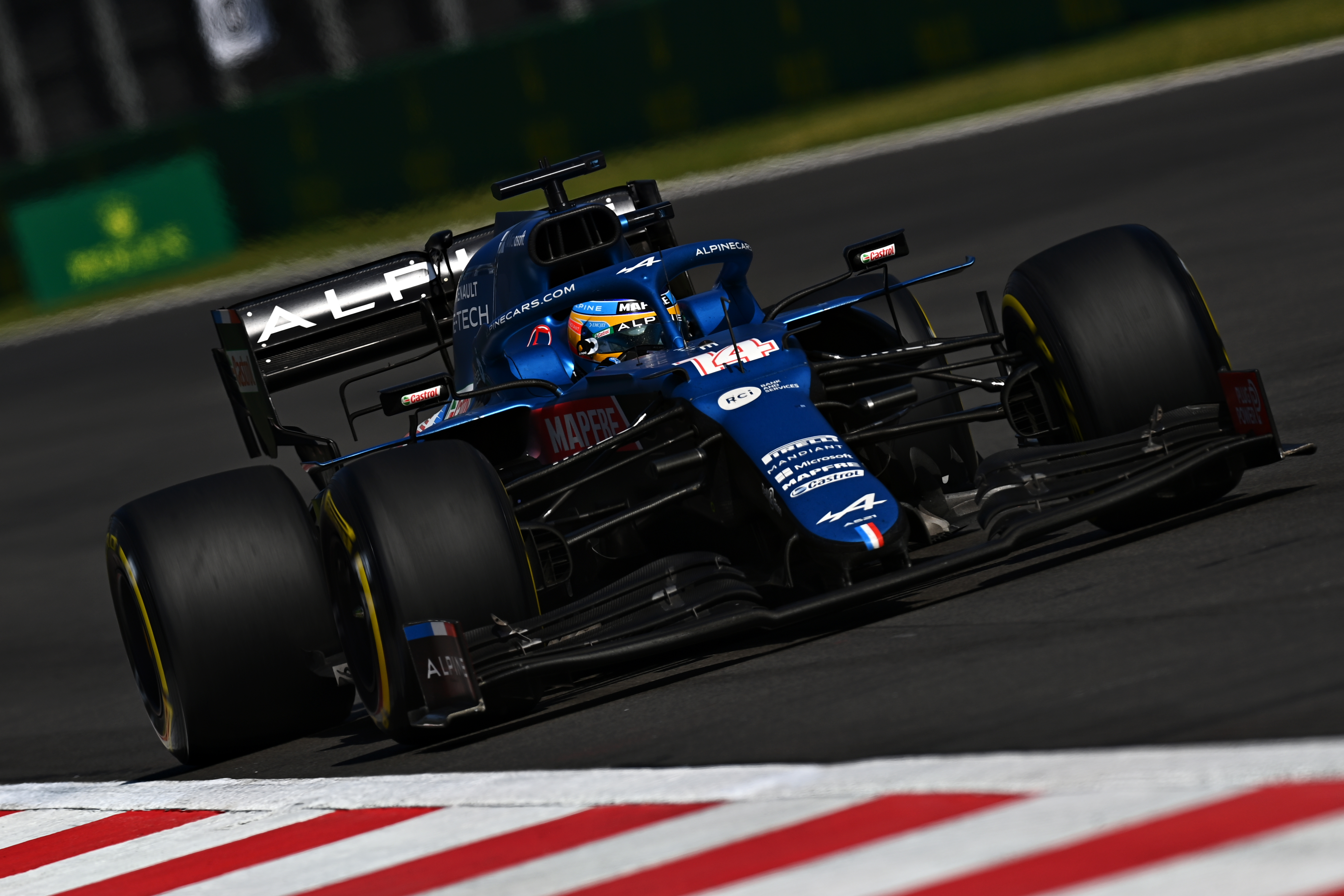 Pulling no punches, Alonso believes there is a pro-British bias in Formula 1
During a press conference at the Turkish Grand Prix, Alonso said, "When I do things, they have a different behavior and a different repercussion on the following event. Then you see during this season that that British machine starts running again, Max handles that very well. It's a very interesting championship, also off the track.
"Look at the two incidents between Max and Lewis this year. Those are not judged equally in my opinion. After the contact at Silverstone, Red Bull intervened, but otherwise, it remained fairly quiet. After the crash at Monza, there was much more talk, and Max got a grid penalty for the next race. I don't think anyone understood that. But that's also part of that pressure from certain corners."
Alonso is referring to the fallout from the collisions between Hamilton and Verstappen. Hamilton received a penalty at Silverstone but went on to win the race while Verstappen received a grid penalty following their clash at Monza. Alonso believes those two incidents didn't have the same consistent judgment, and it's a view shared by many fans.
Whether Alonso's accusations of British bias are true or not is debatable. The stewards have said they will be judging on-track incidents based on the infraction and fault, not based on the consequences of the incident.
This opens a grey area for interpretation, and there will always be differing opinions on fault and the appropriate penalty.
Alonso, one of the great characters in Formula 1, has made his views known and continues to take jabs at Formula 1 and his former teammate. Regardless of who wins the championship in 2021, there will be no doubt that he will have something to say about it.
Related: Sebastian Vettel Points Out a Glaring Formula 1 Concern: 'It's Not Special Anymore'