Amanda Balionis Got the Golf Lesson of Her Life From Peter Kostis: 'I Was Drenched in Sweat'
Amanda Balionis is a beloved name in golf due to her work as a broadcaster. Part of the reason fans love her involves her passion for the sport. More recently, Balionis has noted admiration for Gary McCord, Jim Nantz, and Dottie Pepper. More recently, she got a lesson from Peter Kostis on her golf swing. Here's the funny story:
Who is Amanda Balionis?
RELATED: Michelle Wie Has a New Job
Balionis is a CBS Sports reporter from Pittsburgh. As a kid, she wanted to be a golf player but eventually became a sportscaster. Her first jobs came from WRHU radio, ABC News Now, and CBS 2. Her undergraduate work was in broadcast journalism from Hofstra University.
Born on June 20, 1985, Balionis is one of the youngest, if not the youngest, members of the CBS sportscasting team. Her parents are Tony and Dana Balionis. Golf fans are well-acquainted with her work, and she has become a household name in many cases.
A love of golf and other things
RELATED: Tiger Woods is Heading to the Hall of Fame
Balionis has a lot of interests, reports Golf.com. There's also a lot that people don't know about her rise to sportscasting stardom. For example, she started small and worked her way up. While she loves golf, she also loves the Pittsburgh Steelers.
One of the most notable things about Balionis is you won't just see her cover golf at work; she also covers football. She's said the thing she loves most is a challenge. Balionis was spot-on with predicting Brooks Koepka's PGA triumph, showing her ability to see potential in others. She's competitive in many different aspects of her life. The 2020 PGA Tour marked her ninth year in the golf world She loves dogs and frequents the humane society.
Lessons with Peter Kostis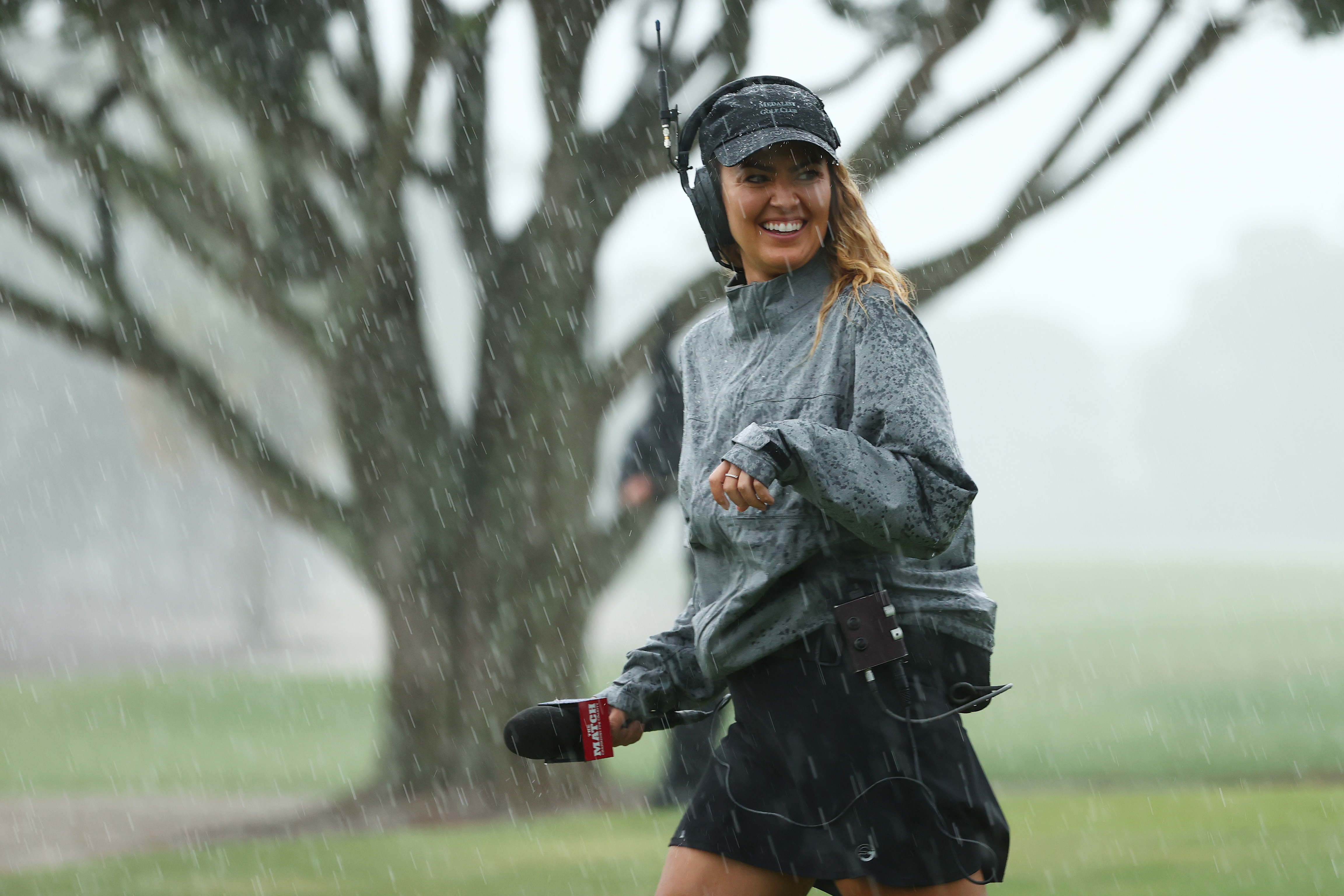 Notably, Balionis got a golf lesson from Peter Kostis, reports Golf Digest. It came about because she brings her clubs on the road and planned to hit some balls behind a course. Kostis happened to be there and noted her swing, giving her a grueling lesson. While Balionis noted being drenched in sweat by the end of the hour-long lesson, she also said how much fun it was to work with him.
Balionis also wryly noted the hundreds of things she has to work on to improve her game! Still, she was full of compliments about Kostis' intelligence, engagement, and ability to break down a golf swing into things that should be noted.
Kostis is a golf broadcaster, most noted for his work with CBS, details GNN. Although he had a two-year option left on his contact, CBS faced budget cuts in golf and chose not to exercise the option, contributing to the end of Kostis' 27-year tenure. He is most noted for his on-course analysis with the Konica Minolta BizHub Swing Vision.
After finding out that his tenure was over, Kostis decided to return to teaching golf. He's been working with a golf instruction service to provide content. While he noted a desire for a reduced travel schedule if CBS exercised the two-year option, he's reported that he's looking forward to other things.
Like golf and the broadcasts by Balionis? Like her competitiveness, both on and off camera? Balionis is noted for her compassion and fairness. More importantly, she's a rising star in a strong field. Keep watching to find out more about her unique take, her love of the sport, and her contribution to social media on things that matter to her golf-wise and in general.