Amar'e Stoudemire Learned About the Nets Trade for James Harden From His Rabbi
The NBA season's narrative shifted when James Harden forced his way to the Brooklyn Nets. Despite weeks of speculation, the official transaction still caught many by surprise, including a former All-Star on the Nets staff. Amar'e Stoudemire has only gotten more interesting since his days as a dominating big man.
The now-38-year-old has connected more deeply with Judaism. And his religious interests collided with basketball when Stoudemire learned of the Harden trade from an unlikely source.  
Amar'e Stoudemire's faith surprised many but is deeply meaningful
RELATED: NBA Star Amar'e Stoudemire Just Added $3.5 Million to His Bank Account Thanks to Rapper Rick Ross
The former NBA player became a household name thanks to his remarkable athleticism and offensive skill. But since injuries ended his prime far too early, Stoudemire has become known for where he puts his faith. 
Stoudemire learned from his mother that he was a descendant from the lost tribe of Israel. But his curiosity about Judaism didn't become an open passion until 2010. Stoudemire spent the final three years of his playing career in Israel. There, he won two titles for two teams and became a co-owner of Hapoel Jerusalem.
Stoudemire officially converted to Orthodox Judaism last summer after passing an exam before a group of Rabbis. In order to pass the test, according to GQ, Stoudemire had to show that he understood the tenets of being an Orthodox Jew, such as what Sabbath restrictions entail, prayers, and how to keep a kosher kitchen. He spent the prior two years studying for the test and only got one question wrong. 
"They asked me if it was after a Shabbat meal, and you say Birkat Hamazon, which is your after-blessing on the bread, and now you have a grape, do you say a bracha" — blessing — "on the grape," Stoudemire told GQ. "And the answer is yes, and I got that wrong. It was the only one I missed."
Now Stoudemire goes by the Hebrew name Yehoshafat. He shares this name with a king of the nation of Judah from the book of I Kings. It translates to "God has judged."
Amar'e Stoudemire learned about James Harden's trade from his rabbi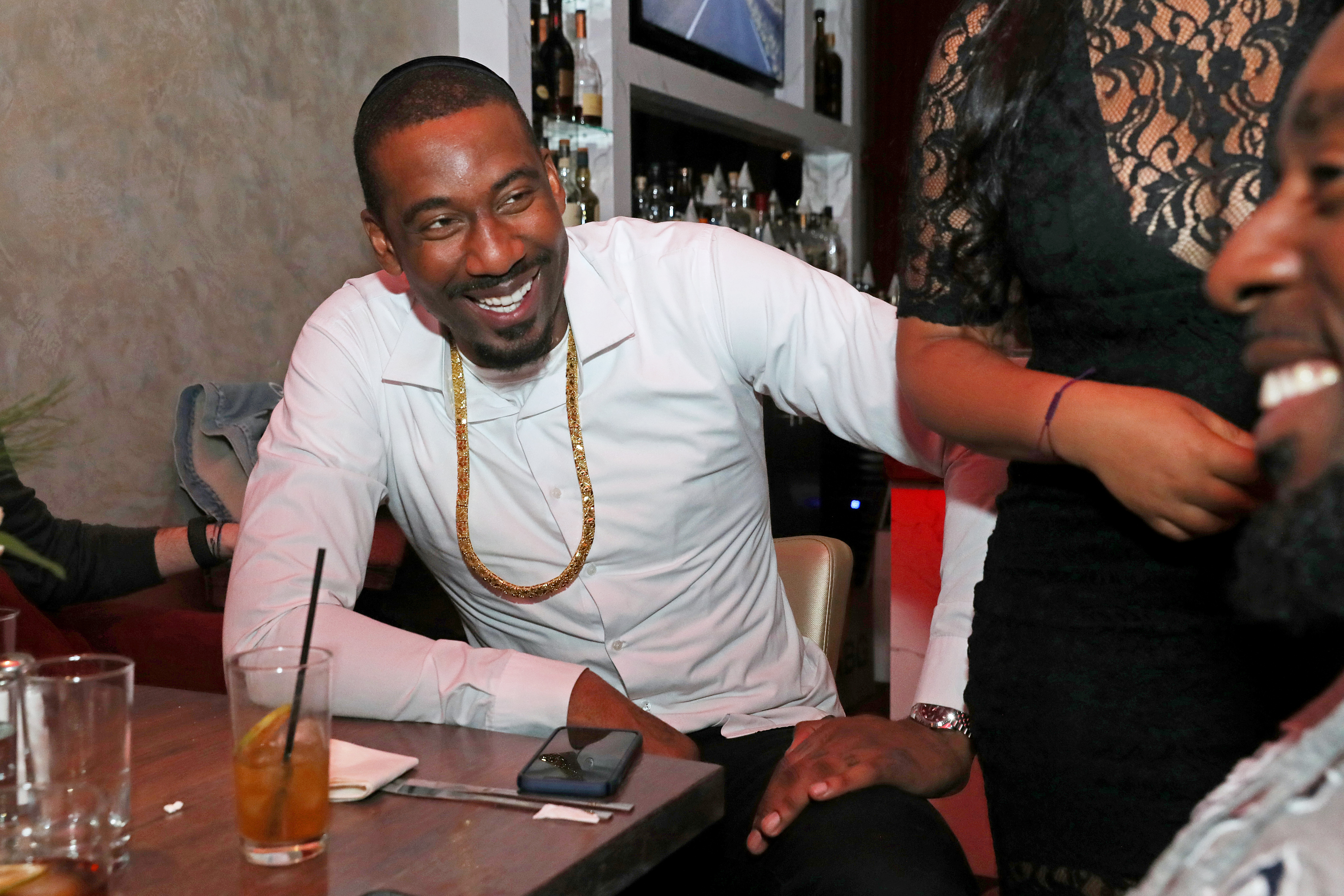 RELATED: Israel's Deni Avdija Can Thank Amar'e Stoudemire for His Path to the Washington Wizards
Stoudemire returned to the NBA as a player development assistant for the Brooklyn Nets ahead of this season. His new job hasn't lessened his commitment to his faith. Stoudemire still studies and prays on a daily basis.
This dedication meant that he was late to hear about the biggest transaction of the NBA season. Stoudemire was praying each afternoon and would turn off his phone while doing so — no matter what was going on in the NBA. GQ reports that one day, he was completing his prayer rituals when his rabbi ran over and asked if he heard about the trade.
Stoudemire didn't know what the rabbi was talking about. "You guys got James Harden," the rabbi told him.
Many feared the Brooklyn Nets wouldn't make the playoffs
The Nets are one of the favorites to win the title this year, but entering the final stretch of the season, it wasn't clear how things would turn out. All the scrutiny surrounding Brooklyn has centered on how Kevin Durant, James Harden, and Kyrie Irving mesh together.
Even as Brooklyn has rampaged through the Eastern Conference, the team faced doubters. Add in a rookie head coach and a defense, and they had all the makings of a team that would struggle to stay unified.
Then, on April 27, the Nets clinched their playoff berth. At 43-20, Brooklyn owns the No. 1 seed in the East, two games ahead of the Philadelphia 76ers. Head coach (and Stoudemire's boss) Steve Nash said, "I think we have our eyes on bigger things." With James Harden out with an injury indefinitely, as the NY Daily News reports, as well as Irving and Durant facing issues of their own, we anticipate a roller coaster ride for the Nets in the playoffs.