Amari Cooper: 3 Best Landing Spots for Star WR if Dallas Cowboys Do Cut Him
Dallas Cowboys wide receiver Amari Cooper may soon find himself on the free-agent market. It's not a guarantee just yet, but there is legitimate reporting out there that suggests the Cooper will be a cap casualty for the Cowboys.
It makes sense too. The 2022 season was always meant to be an "off-ramp" for the Cowboys in Cooper's contract. He's scheduled to make $30 million this season in base salary, but with a dead cap figure of just $6 million. The Cowboys can save anywhere between $16 million or $20 million by releasing him, depending on when the cut happens.
With that in mind, here are three teams that should be first in line to give Cooper's agent a call.
The Philadelphia Eagles need to get in line for Amari Cooper
What a great chapter in the Eagles-Cowboys rivalry this would be.
Imagine Cooper being released by Dallas and immediately ending up on the Philadelphia Eagles. It's a comeback story that basically writes itself.
The thing is, it makes sense for both parties.
The Eagles have a potential No. 1 wideout in DeVonta Smith, but he would greatly benefit from having a veteran like Cooper on the roster with him. Cooper would draw attention away from the speedy Smith, but he's no decoy either.
Cooper would be a massive upgrade to the roster for Philadelphia and he'd provide Jalen Hurts with a legitimate safety net. He catches just about everything that comes his way and is only a year removed from his last 1,000-yard season. Keep in mind, he played in only 15 games last season due to COVID-19, but he still racked up 865 yards and eight touchdowns.
The Eagles have about $20.8 million in cap room at the moment, so they should be able to pay Cooper what he feels like he deserves.
It would be a win-win, plus, what a way to get back at the Cowboys.
Bill Belichick and the New England Patriots would be a great fit for Cooper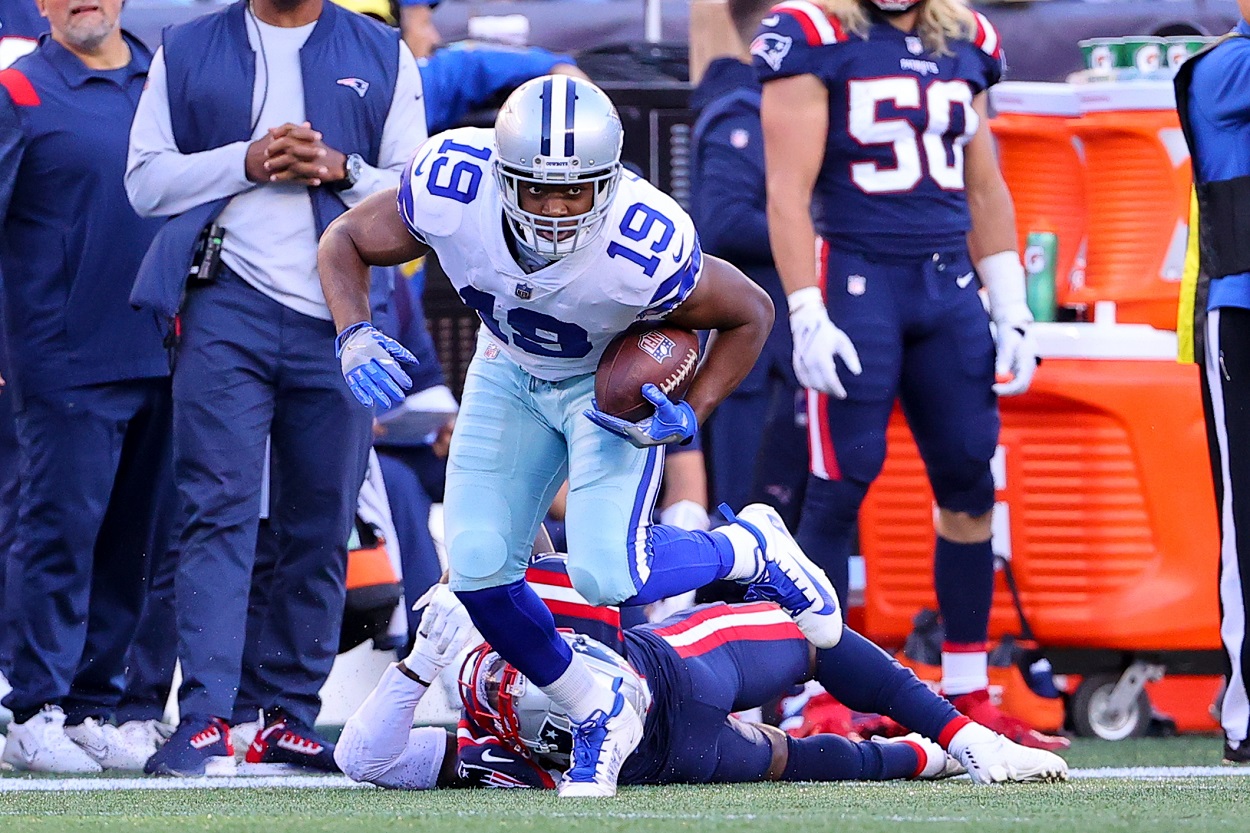 We saw what Bill Belichick was able to do with Randys Moss at his disposal. He put together one of the most dominant offenses in NFL history, with Moss being one of the key cogs.
The other was, of course, Tom Brady, so no pressure on Mac Jones, right?
Jones is no Brady and Cooper is no Moss, but the two could be a potent combination for the New England Patriots, even with Josh McDaniels now serving as head coach in Las Vegas.
The Patriots don't have a ton of cap room thanks to their spending spree last offseason, but they have enough to make it work with Cooper, especially if they push money into the future. No offense to any of their current wide receivers, but Cooper would be a massive upgrade to Nelson Agholor, Jakobi Meyers, Kendrick Bourne, and N'Keal Harry. Give Jones a legitimate No. 1 wideout, and let's see what he can do. 
In terms of Cooper's fit with Belichick, he played for and excelled under Nick Saban at Alabama. There's basically no difference between Saban and Belichick. They just coach in different leagues.
The Indianapolis Colts could make a strong play for Cooper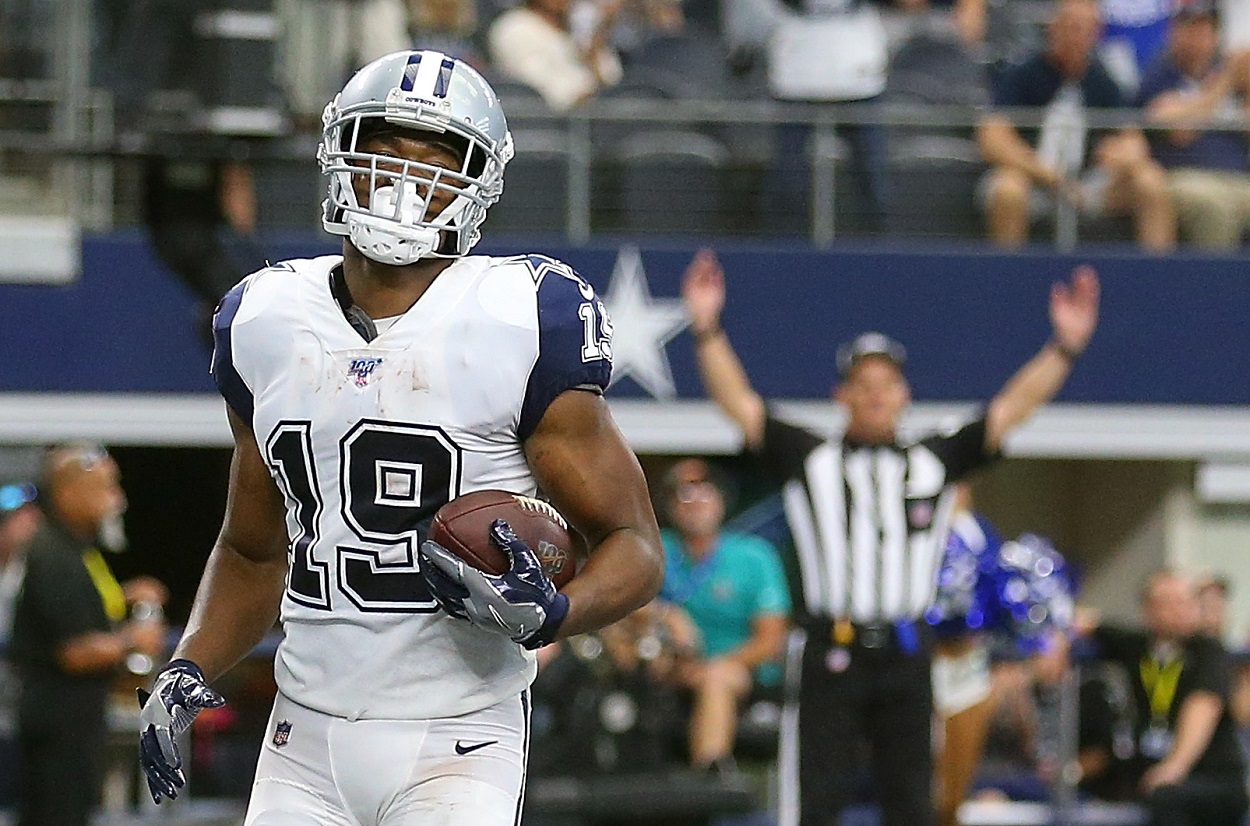 The Indianapolis Colts have been doing everything they can to become a contender. Their biggest question mark and issue is at the quarterback position, where the future of Carson Wentz is firmly up in the air. Even with that said, whoever the Colts roll out under center in 2022, having a superstar on the outside like Cooper will make their life that much easier.
Look, Wentz wasn't perfect, but outside of Michael Pittman Jr. (1,082 yards, six touchdowns), he didn't have a whole lot to work with in the wide receiver department. In fact, Indy's second-leading receiver was Zach Pascal, who caught just 384 yards and three touchdowns. All-world running back Jonathan Taylor was the third-leading receiver.
That's not good, no matter who's at quarterback.
Whether it's Wentz or someone else, the Colts could use a legitimate option to put across from Pittman. If it doesn't make his life easier (it would), think how much more dangerous Taylor will be if defenses are forced to keep Cooper in mind as well.
Indy currently has one of the better salary cap situations in the league right now, with over $36 million to spend.
Bringing Cooper in would be a huge move for the Colts.
Stats courtesy of ESPN and Pro Football Reference. Contract information via Spotrac
RELATED: Jerry Jones' Frustration With Amari Cooper Makes It More Likely the Dallas Cowboys Will Move On