America Finally Comes Together to Hate Chris Christie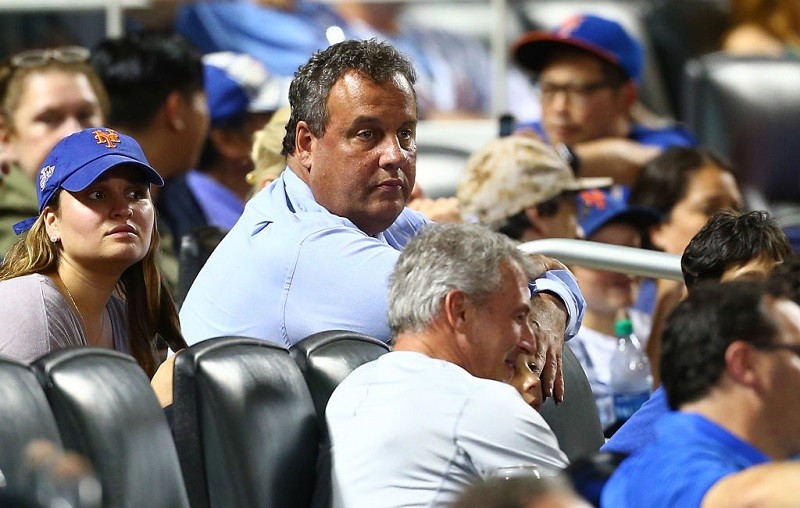 They call it America's Pastime for a reason. Baseball gave us Babe Ruth, the 1960 World Series, and a reason to take hot dogs seriously. Now, over 150 years since the first ballgames took place, it has once again brought a divided country together. Just when you thought we'd never agree on anything, baseball managed to get every man, woman, and child alive to hate Chris Christie.
It began innocently enough, with baseball fans heading to the ballpark in July. But the next thing they knew, the country's least popular governor came trouncing into their section with plates of nachos and his security force. Needless to say, a guy like Christie can't relax and enjoy a ballgame, so after a little heckling, he decided he'd intimidate fans with his guards standing next to him. Hence the ugly incident in Milwaukee with a Cubs fan.
Sure, the whole buildup sounds ridiculous. Why would the New Jersey governor spend his summer loafing at ballparks as well as beaches he shut down? Reporters tried asking, but you can't talk to a lame duck, especially one known to tell lies all the time. But we have an idea. Given the attention he's craved, we think Christie hopes to become a villain on talk-radio programs and at pro wrestling matches. As one of the most hated people alive, Christie wants to monetize his top commodity.
A truly clueless politician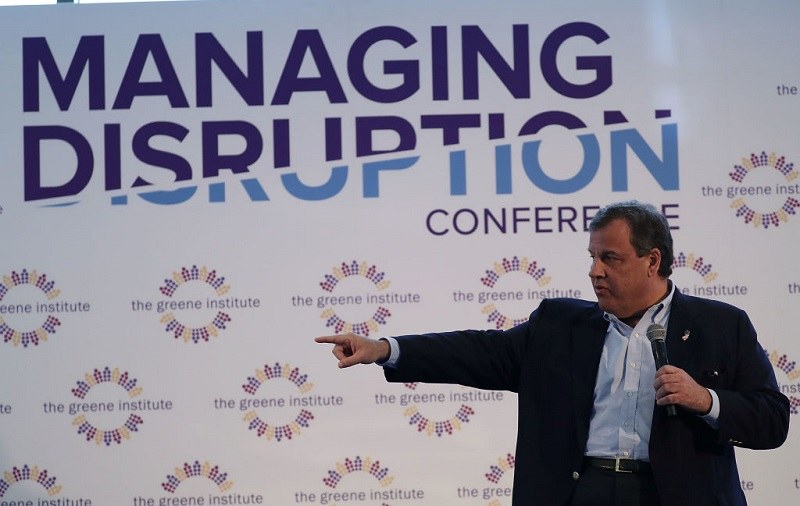 When Christie spoke about his brouhaha with a Cubs fans to the media, he made some curious statements. For one, he said the Cubs fan was saying "really lousy, awful stuff." According to the accounts of everyone there, the Cubs fan named Brad Joseph said Christie "sucked" and called him "a hypocrite." It made us wonder if Christie has ever been to a baseball game before, because this stuff is as innocent as it gets.
Besides — and Joseph himself made this point — Christie didn't deny the hypocrite charge. We're guessing he couldn't after lounging on a New Jersey beach that the rest of the state was banned from due to Christie's own government shutdown. That's textbook hypocrite stuff.
Meanwhile, another Christie comment made him look completely clueless. "Public officials are public servants but they're not meant to be public punching bags," he said on CNN. Welcome to America, Governor. Politicians actually answer to constituents here. If you don't like it, don't run for office. Or, don't go to ballparks when you carry a 15% approval rating. Popular politicians have no problem in public places.
People already hated Christie for 'Bridgegate'
Remember the "Bridgegate" scandal? If you don't, the following is a recap. Christie was furious that the mayor of Fort Lee did not endorse him for a second term as governor. In retaliation, Christie aides closed lanes on the George Washington Bridge to punish everyone in the area. Two members of Christie's senior staff went to jail for the incident, which snarled traffic in the area for days.
The weird part: Christie denied any involvement. (It boggles the mind, but politicians get away with these things.) Naturally, there were reports of an elderly woman dying when ambulances could not reach her, plus other horror stories from the incident. Christie may not have been locked up with his staff, but he began his march to becoming the state's least popular governor in history.
People really hated Christie for closing beaches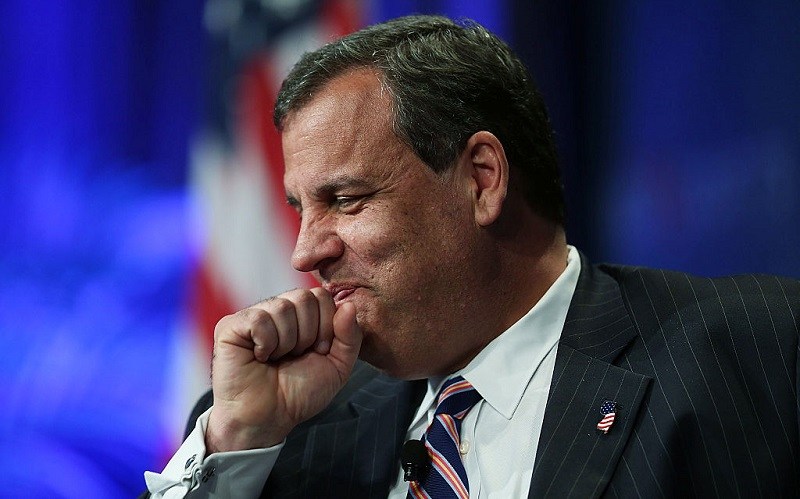 If there's one thing you don't do, it's mess with beaches on the Jersey Shore in the summer. Christie broke this cardinal rule on the July 4th weekend (of all times) as a consequence of a budget standoff. Sure, he had taxpayers pay for the posters that blamed the beach closures on someone else, but everyone knew it was the angry governor up to his old tricks.
Can you imagine spending taxpayer money on political revenge to get your way? Considering he risked lives to shut down bridge lanes, of course we can. However, when Christie hung out with family and friends right next to the closed beach, people became furious. Christie was daring people to hate him a little more, and he got his wish. "That's the way it goes. Run for governor, and you can have the residence," he told his constituents.
Christie's run at sports talk-radio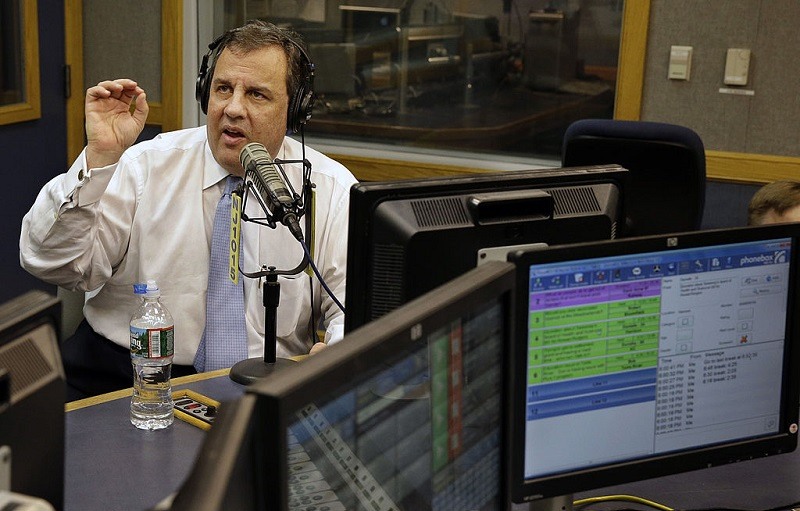 What if your state had problems but your governor tried out for a radio gig while you paid his expenses? Welcome to the life of New Jersey residents. Though it sounds ridiculous, Christie spent two days in July filling in for New York sports talk-radio personality Mike Francesa on WFAN. Naturally, folks called in to express their disgust while Christie called them "communists" and "bums."
Yes, just when you thought the dignity of the governor's office could not take any more hits, there was Christie trading angry exchanges with callers about sports, politics, and his world-worst optics.
Christie at MLB ballparks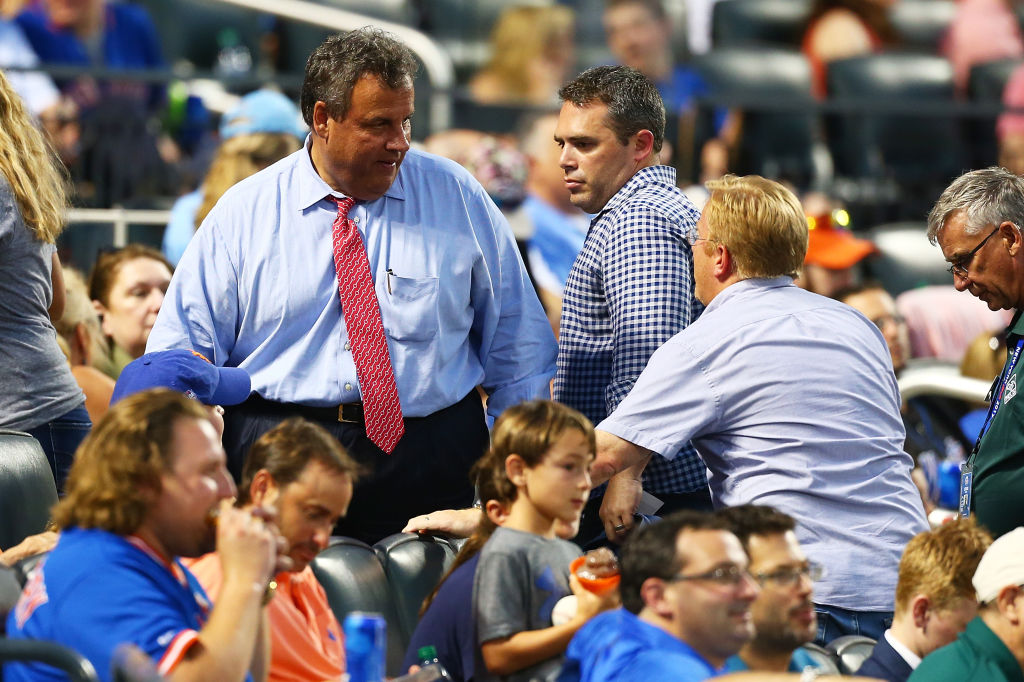 When he wasn't infuriating New Jersey residents, Christie went on something of an MLB ballpark tour in the summer of '17. First, fans at Citi Field discovered him at a Mets game in mid-July. When Christie caught a foul ball and the crowd realized who he was, most in attendance loudly booed him. Cardinals announcer Dan McLaughlin followed with a decent zinger. "Nice to see him get from the beach to the ballpark," he said. (Tim McCarver is heard laughing audibly in the background.)
By then, Christie had not exactly set a new standard for his work ethic. But his most offensive moment had yet to come. Christie saved the foulest side of his personality for Miller Park, where the Cubs were visiting on Sunday, July 30.
The schoolyard bully with bodyguards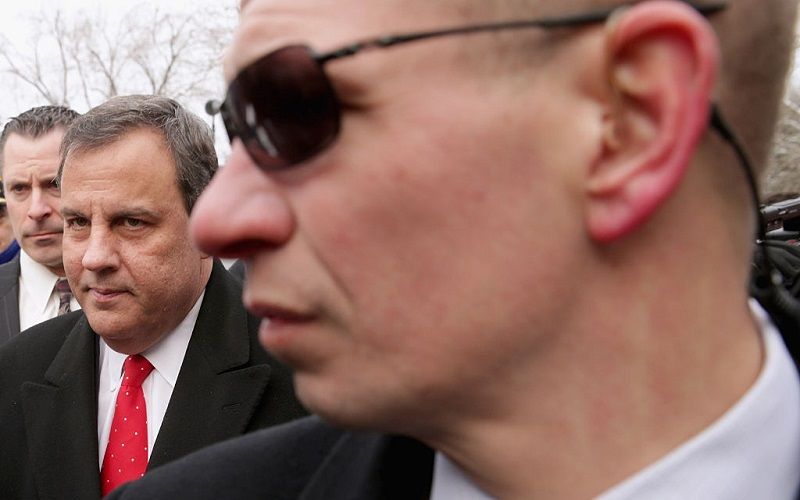 As we mentioned above, Christie chose to get into the face of a Cubs fan after he didn't like his mild heckling. He called him "big shot" and asked what Joseph was going to do as he stood above him, nudging him with his knee. While many would take the bait and throttle Christie, Joseph played it cool (and quite smart). He detailed his thought process later on Facebook:
The fact that [Christie] needed to continue, and that he needed to escalate the confrontation reveals a great deal of insecurity. And the fact that he tried to turn a verbal confrontation into a physical one when he had the backing of multiple federal agents … reveals him to be nothing more than a schoolyard bully, who wants to fight but who is too cowardly to fight fairly.
(Joseph later challenged Christie to an MMA-style fight.)
Congratulations, Governor Christie. You got people to hate you from sea to shining sea. We suggest you get yourself a big plate of nachos, head to your private beach in the first available helicopter, and stream baseball games on your favorite device. You have finally united America, and we accept your unconditional surrender.