An Alleged Off-Color Remark May Have Contributed to Jerry Jones Buying the Cowboys
Jerry Jones has owned the Dallas Cowboys for over 30 years and, at this rate, will do so until he can't do it anymore.
But what if Jones didn't buy the Cowboys in 1989? Then-Cowboys owner Bum Bright had another prospective buyer who showed serious interest in owning the team.
According to a longtime Texas columnist, Jones may have lucked into the Cowboys over an off-color and offensive comment. Here are the details.
Jerry Jones bought the Cowboys in 1989
As hard as this may be to believe for younger NFL fans, there once was a time where the Jones family didn't own the Dallas Cowboys.
A former offensive lineman at Arkansas and a successful figure in the oil business, Jones bought the Dallas Cowboys for $140 million in February 1989. His first moves, including firing longtime coach Tom Landry and general manager Tex Schramm, made him an unliked figure in Dallas.
Eventually, the Cowboys turned things around and became one of the world's most popular — and valuable — sports franchises.
Dallas has had a mostly-successful run under Jones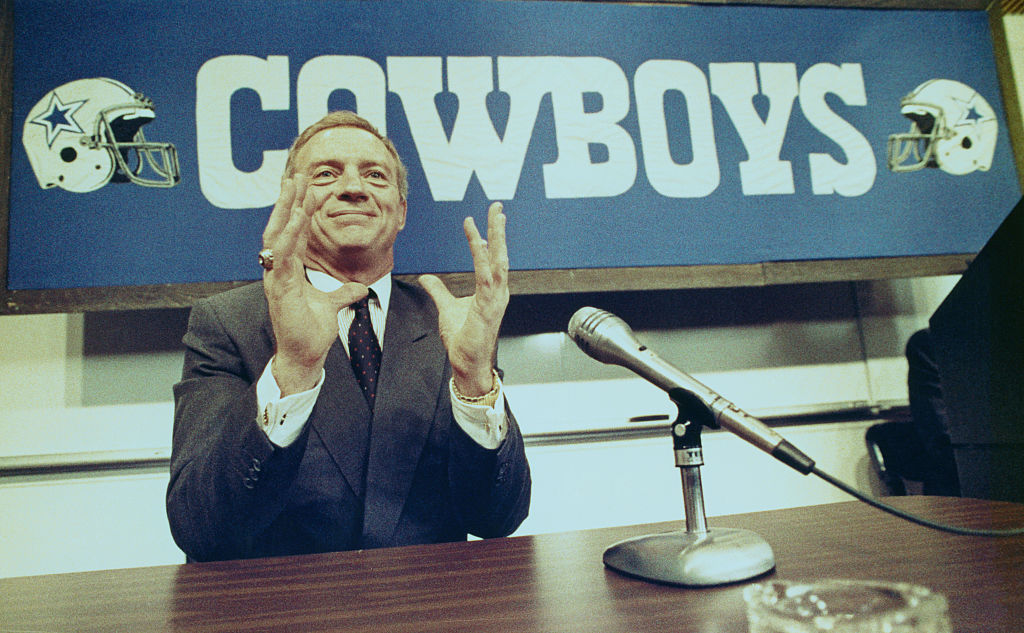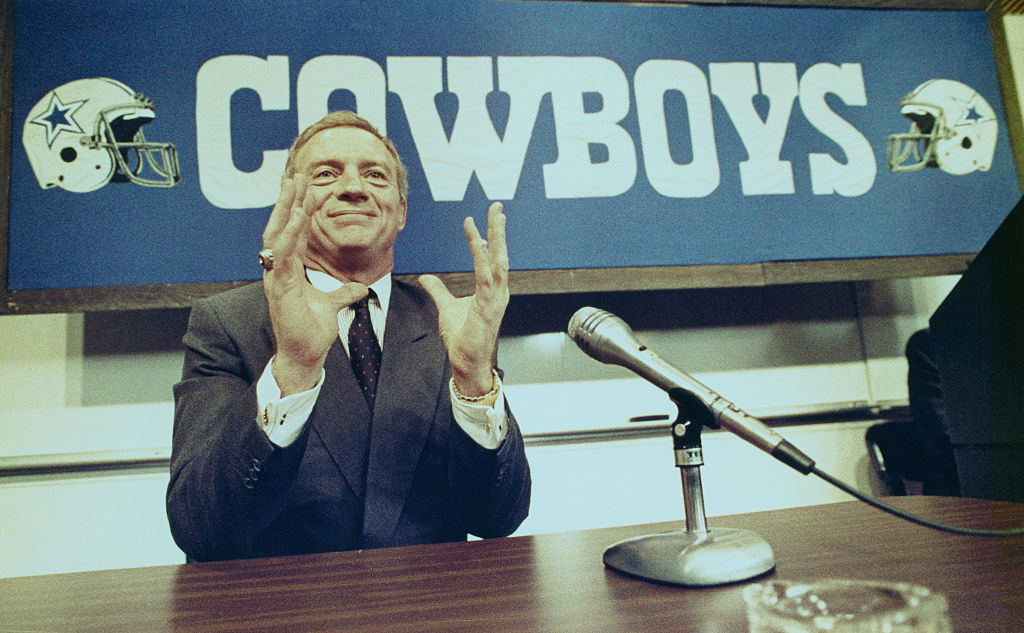 Considering Dallas won three Super Bowl titles in Jones' time as owner, calling his regime "mostly successful" sounds strange.
However, Dallas hasn't lived up to expectations for the last two decades. The Cowboys haven't played in an NFC Championship Game since 1996.
Jones is no stranger to controversy, both involving his own behavior and the players he's employed. The NFL levied a six-figure fine on Jones in 2009 for his comments on the impending end of the collective bargaining agreement.
Cowboys legend Michael Irvin allegedly stabbed teammate Everett McIver in the neck with scissors in 1998. Terrell Owens had numerous public outbursts during his three seasons in Dallas.
Jones should be optimistic about 2020, though. Dak Prescott and the Cowboys have an opportunity to finally break the Cowboys' title drought and, possibly, give the 77-year-old Jones one final title.
An off-color remark may have led to Jerry Jones buying the Cowboys
When Dallas Cowboys owner Bum Bright needed to sell the team after the 1988 season, he thought he found a buyer in Marvin Davis, the owner of 20th Century Fox.
Both sides believed they could definitely make a deal happen, but Davis eventually backed out.
The full reason still isn't known why Davis decided not to buy the Cowboys. In his 2004 book, When the Tuna Went Down to Texas, longtime Dallas sports columnist Mike Shropshire said the failed transaction may have been from an off-color remark.
What was the off-color remark? Shropshire didn't list the full comment, but it apparently had a racial and ethnic connotation to it.
"Bright would later confide to friends that he'd cheerfully mentioned something that he probably wouldn't have had he known that Davis was Jewish."
Shropshire also acknowledged Bright's son, Clay, couldn't confirm the story.
If that is indeed what happened, it is one of the most underrated what-ifs in modern NFL history. Jones is a businessman and showman who revolutionized the value of a sports franchise.
How much different would the Cowboys have been if Marvin Davis owned them instead of Jerry Jones? Would the Cowboys have become a dynasty in the 1990s and a team that couldn't get over the hump in the next 20 years?
All of these are questions that deserve to be asked, especially if an offensive comment is what eventually led to Jones owning the Cowboys.