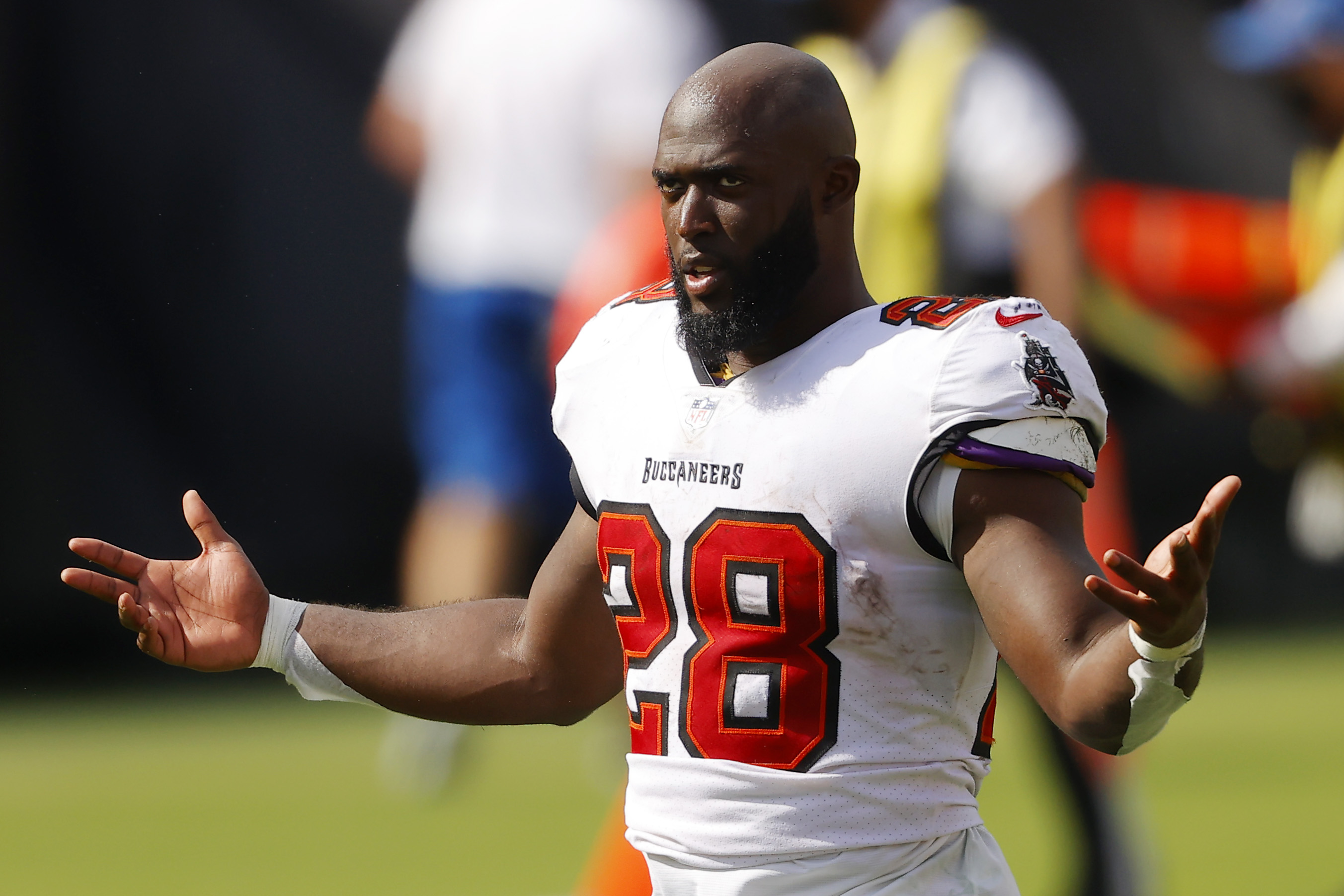 An Emotional Leonard Fournette Is 'Thankful' for the 'Lesson' He Learned on the Way to Super Bowl 55
Leonard Fournette's legal problems made a path to the Super Bowl with the Buccaneers seem like an unlikely event. Now, he's very thankful.
Leonard Fournette went from being one of LSU's biggest stars to getting cut from an NFL roster that produced losing records year after year. This, and Fournette's legal problems in recent years, made a path to the Super Bowl with the Buccaneers seem like an unlikely event. But Fournette is "thankful" for the lessons he's learned getting there. 
Leonard Fournette's career before the Buccaneers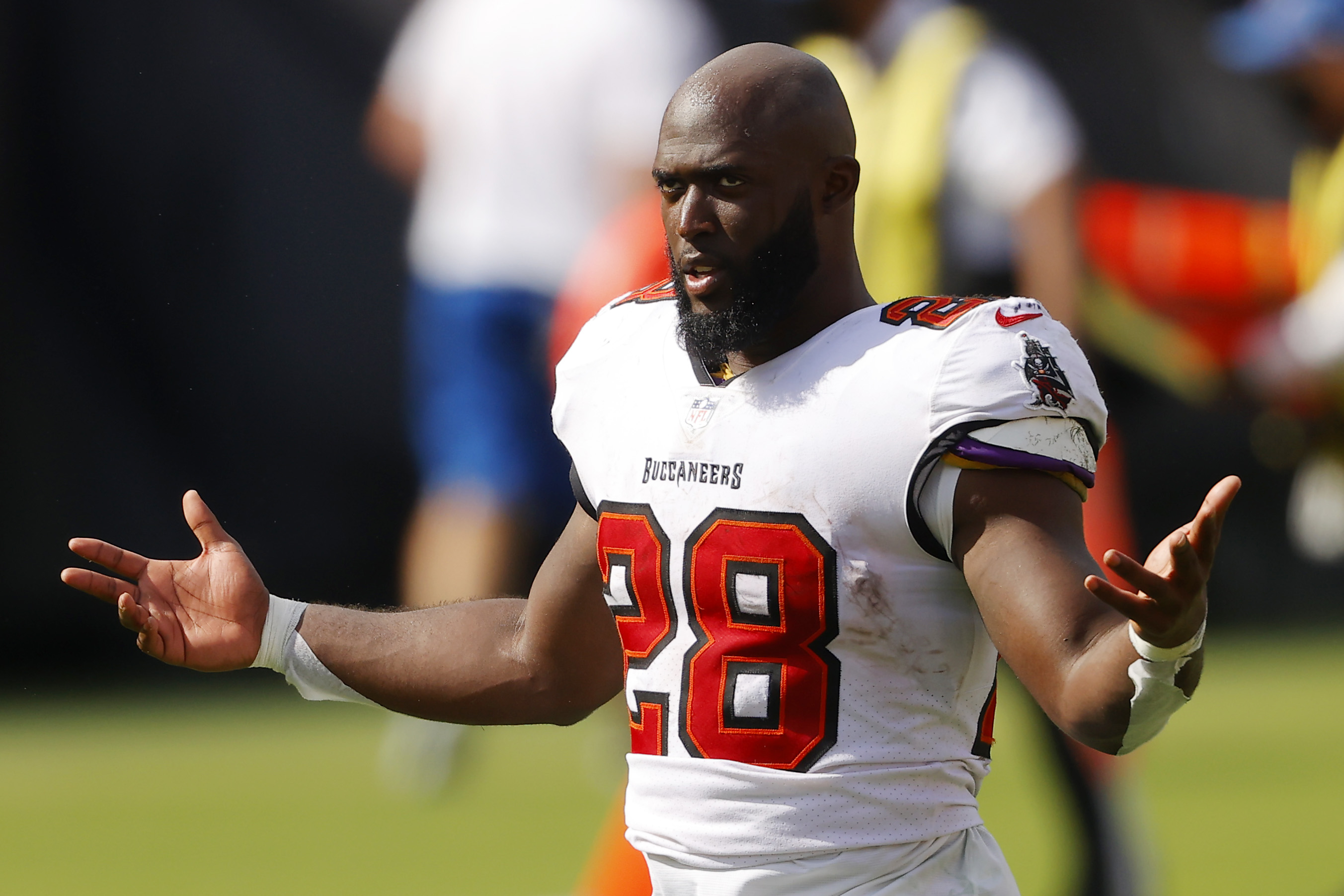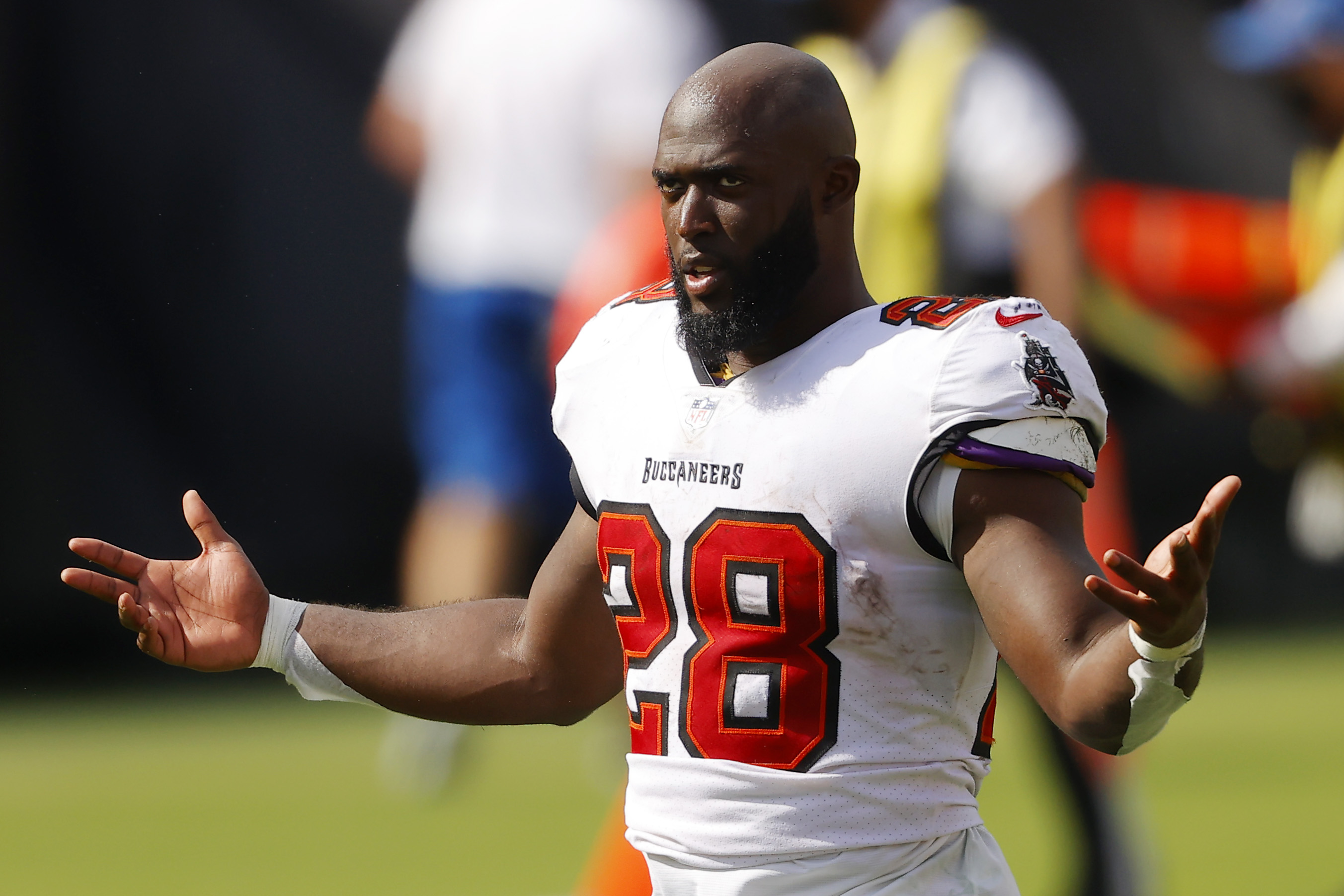 In 2010, Leonard Fournette became the first high school freshman to receive a scholarship offer from LSU for his impressive first season at St. Augustine High School in New Orleans. Offers from hundreds of schools flowed in, details ESPN, but he ultimately stuck with LSU, putting up remarkable numbers as a Tiger. Upon entering the NFL draft in 2017, the Jacksonville Jaguars used their first-round pick on Fournette. 
Jacksonville fans had high hopes that a playmaker like Fournette would be able to single-handedly turn their franchise around, but those hopes fell flat as they proceeded to have losing records in 2018 and 2019. 
Fournette's legal issues, suspension, and unrenewed contract
Fournette faced some legal challenges due to speeding with a suspended license, which led to an arrest. He also experienced an NFL suspension due to a fight during a game. These behaviors led many fans and administrators to question Fournette's merits, and ultimately his future with the franchise. After his fourth year with the Jaguars, they opted not to renew his contract, cutting him from the team just before the 2020 season began. 
Fournette felt, understandably, devastated after being cut from the team after unsuccessful trade attempts by the Jaguars, opting to take some time off to clear his head according to the Associated Press. After this break, Fournette signed with the Tampa Bay Buccaneers, and has played a different, yet key role in the team's success this year. 
Since joining the Tampa Bay Buccaneers, Fournette has performed well and gained respect from his teammates and opponents alike. Used to being a starter and seeing more time on the field, Fournette has since taken on the task of helping Ronald Jones in the backfield. This transition likely came with some growing pains, but Fournette has embraced his new duty with dedication and a positive attitude, paying off for him, and the Buccaneers in the long run. 
Fournette's emotional reaction to the NFC championship win
Now Fournette will compete in a Super Bowl while playing with Tom Brady and the rest of his teammates to compete for the Lombardi Trophy. It's hard for Fournette to fathom the success he and his team have seen this year, especially since his 2020 was full of doubts and uncertainties.
After the Buccaneers beat the Green Bay Packers to clinch their trip to the big stage, Fournette retreated to the shower and cried to his mom and dad with a mix of disbelief and gratitude. During the post-game press conference, Fournette stated, "My mom kept telling me God's going to make a way for you. That way ended up being going to the playoffs." Fournette went on to credit his parents for sticking by him, throughout the triumphs and challenges he has seen over the past few years. In 2017, Fournette showed gratitude for their support by purchasing a Mercedes for his mother in 2017. 
NFL fans everywhere will be excited to see how Fournette performs in Super Bowl LV, and where his career takes him from there.