An In-Game Bathroom Trip Earned Pablo Sandoval a Brief Benching
Pablo Sandoval and the Boston Red Sox seemed like a perfect fit. Referring to his time there as a "mistake" is an understatement.
Sandoval, a World Series hero with Tim Lincecum and the San Francisco Giants, struggled with his weight and attitude in Boston.
Things got so bad the Red Sox even benched Sandoval over an in-game bathroom trip. You read that correctly.
Pablo Sandoval had an ill-fated stint with the Boston Red Sox
The less said about Pablo Sandoval's time in Boston, the better. At least, if you mention his name to Red Sox fans.
Sandoval, nicknamed "Kung Fu Panda," signed a five-year, $90 million contract with the Red Sox in November 2014. Sandoval hit .237 with 14 home runs and 59 RBIs in 161 games over three years in Boston.
For comparison, Sandoval averaged a .292 average, 20 home runs, and 86 RBIs over a 162-game span with the Giants from 2009-14.
Things got so bad the Red Sox cut Sandoval in July 2017. Boston paid Sandoval's salary through the end of the 2019 season; Sandoval spent the last three years with the Giants and is on the team's current 40-man roster.
Sandoval's weight and attitude bothered the Red Sox and its fans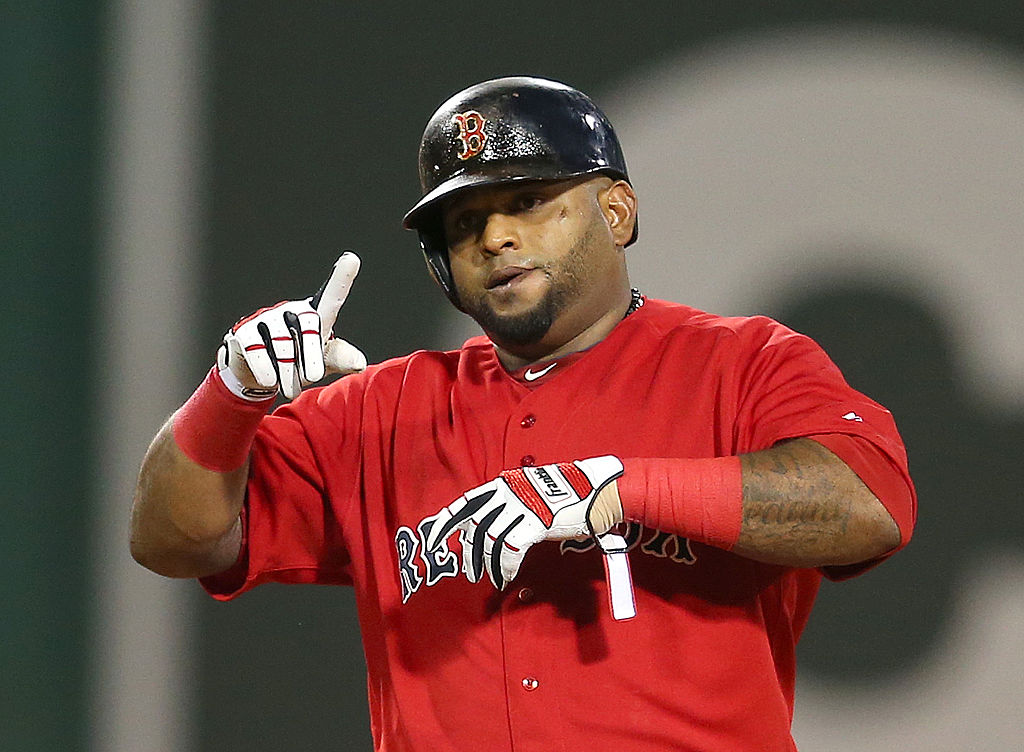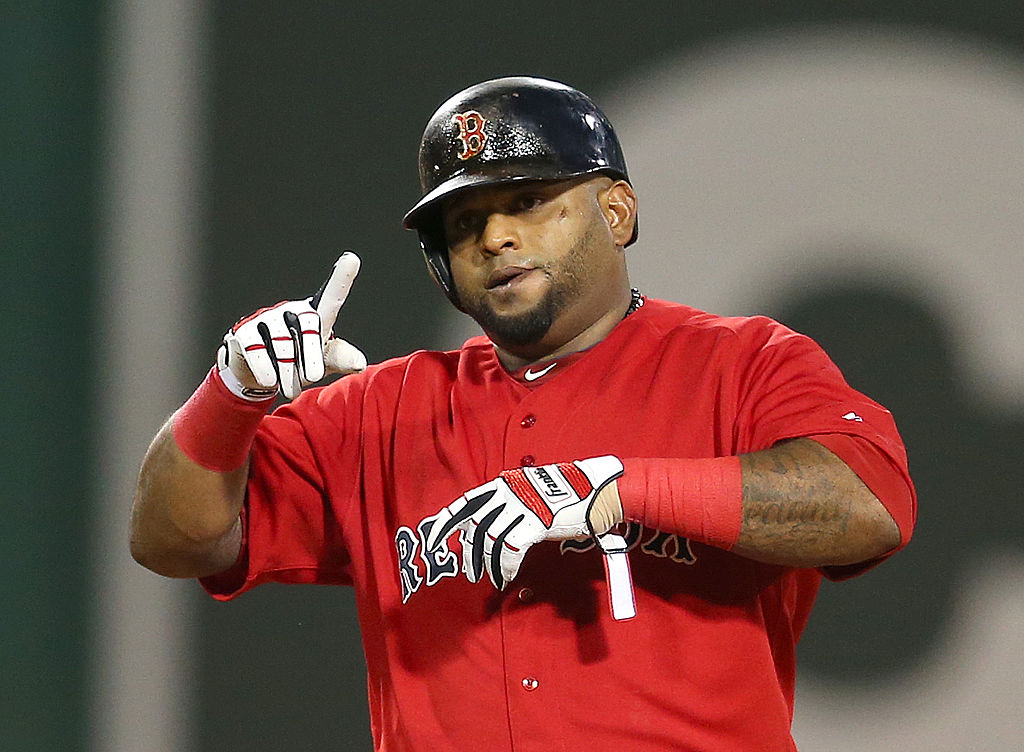 Pablo Sandoval always struggled with his weight in San Francisco. But the Giants won games and Sandoval played exceptionally when healthy, so he was easily forgiven.
The same didn't hold true in Boston. Sandoval's weight problems were so bad that he accidentally broke his belt during a 2016 game at Toronto.
Red Sox fans accused Sandoval of being lazy and not living up to his contract. The team dealt with Sandoval's perceived laziness only months into his first year with the Red Sox.
Boston benched Sandoval after an in-game bathroom trip
Pablo Sandoval isn't alone in being glued to his phone and to social media. But there are times when checking Instagram probably isn't the best idea.
Sandoval learned that first hand in June 2015. Eagle-eyed Twitter users posted pictures of Sandoval liking photos from an Instagram user named "diva_legacy."
The problem wasn't Sandoval liking pictures. It was that he did so during a game he was playing in.
Boston benched Sandoval because he violated the team's social media policy. He was not suspended, though.
Sandoval told reporters he apologized to his teammates in a meeting. Sandoval explained he checked his phone when he used the bathroom during a 5-2 loss to the Atlanta Braves.
"You know like I said, it's the one thing that I let my teammates down. Ain't gonna happen no more so, I learned from that. … I'll take the punishment so, when you grow up, you learn from a lot of things, you grow up every single day of your life, so I'll learn from that.''
It is not known if "diva_legacy'' ever responded, or even cared, about Sandoval liking their posts.
The benching foreshadowed what came next. Pablo Sandoval hit just .224 with four home runs and 24 RBIs in the remaining 67 games he played that year.