An Opposing NFL Head Coach Wants Tua Tagovailoa to Start in Miami
The Miami Dolphins lucked out and landed Tua Tagovailoa with the fifth pick in April's NFL draft. Whether or not he plays as a rookie is still to be determined.
Tagovailoa is currently recovering from a serious hip injury and he may take a medical redshirt this year. If the former Alabama standout is healthy, though, one prominent NFL coach wants to see the rookie start and thrive in Miami.
The Miami Dophins won the 'Tank for Tua'
Tua Tagovailoa entered the college football world with high expectations. Ole Miss head coach Lane Kiffin compared Tagovailoa to Steve Young when Kiffin recruited the Hawaiian quarterback to Alabama.
Tagovailoa ended his college career with an 8:1 touchdown-to-interception ratio. Alabama won the national title in January 2018 when Tagovailoa, a true freshman at the time, relieved Jalen Hurts at halftime of the national championship.
Tagovailoa was expected to be the top pick in the 2020 NFL draft before disaster struck late in his junior season.
Tua Tagovailoa could miss time in 2020 with a hip injury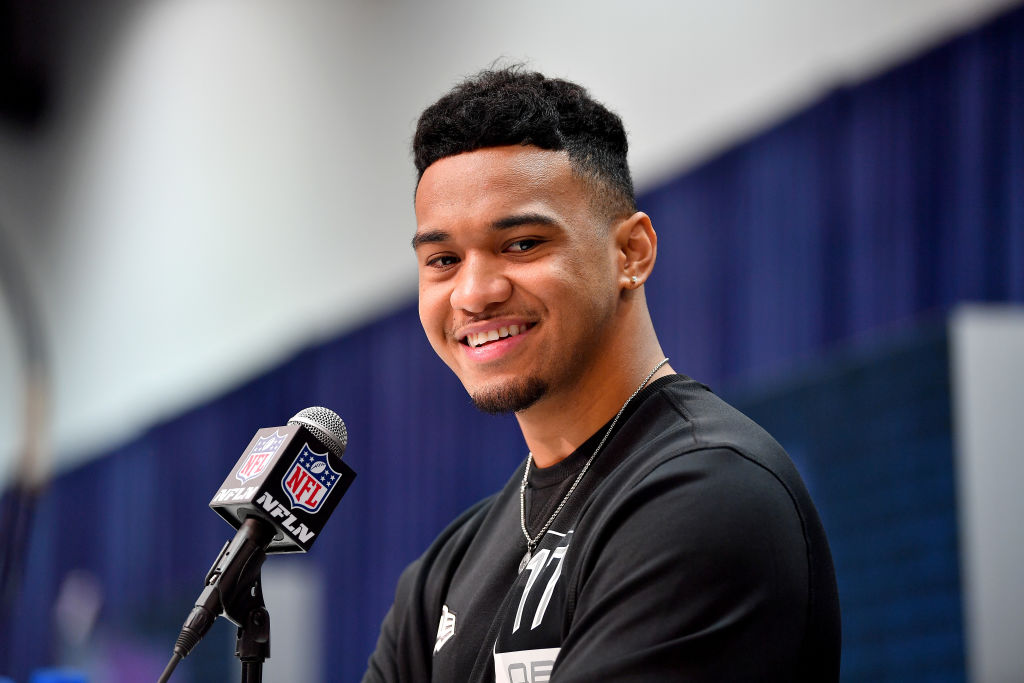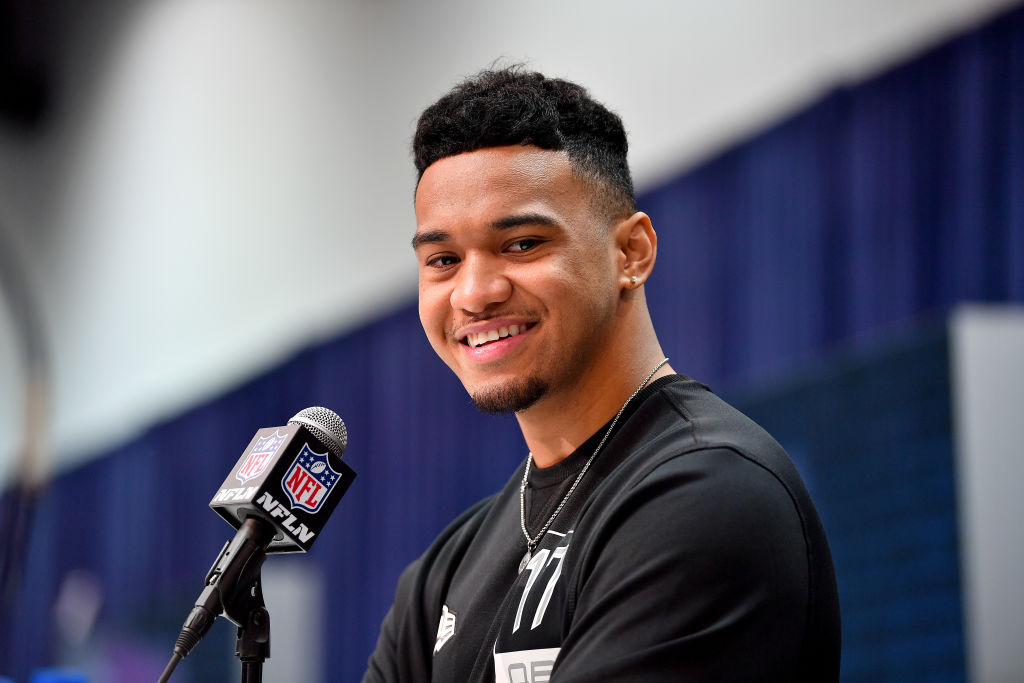 The reason why Tagovailoa slipped to the Miami Dolphins at No. 5 overall is because he injured his hip at Alabama.
Tagovailoa suffered a dislocated hip and posterior wall fracture against Mississippi State last November. The Cincinnati Bengals drafted LSU quarterback Joe Burrow with the No. 1 overall pick.
Miami has not yet announced if Tagovailoa will play this season. The Dolphins retained veteran Ryan Fitzpatrick and his glorious beard to start until Tagovailoa is eventually ready.
One opposing NFL head coach wants Miami to start Tua Tagovailoa
In an ideal world, the Miami Dolphins will base their decision on Tua Tagovailoa's playing time in 2020 because of his development, not because of his hip.
If Tagovailoa is healthy, though, at least one NFL head coach wants to see the fifth overall pick start for the Dolphins.
In a recent interview with 100.9 FM in Alabama, Tampa Bay Buccaneers coach Bruce Arians said the Dolphins and Tagovailoa would both benefit by him playing next season.
"I don't think you learn anything holding a clipboard. You know, I had Peyton Manning his first year, Andrew Luck his first year, Ben [Roethlisberger] was one of those guys that went in by accident because Tommy Maddox got hurt.

You miss all the practice reps, you miss the game reps. I don't know what you learn holding a clipboard watching."
Luck and Roethlisberger each made the playoffs in their rookie seasons. Pittsburgh went 15-1 in the latter's first year.
Neither Indianapolis or Pittsburgh made the playoffs the year before Luck or Roethlisberger arrived. The Colts made the AFC Championship Game by Luck's third season.
Pittsburgh won the Super Bowl in Roethlisberger's sophomore year. The Dolphins would be forever grateful if Tagovailoa leads them to similar success in the coming years.