Anderson Silva Doesn't Need a Fight With Conor McGregor to Help His Already Impressive Net Worth
Anderson Silva is one of the greatest MMA fighters of all-time. He recently challenged another one of the greatest fighters of all-time in Conor McGregor, who then accepted the fight. While Silva's incredible career has not made him as rich as McGregor, Silva still has a massive net worth and doesn't need a fight with McGregor to help it.
Anderson Silva has had an excellent MMA career
Throughout his MMA career, which started professionally in 1998, Anderson Silva has been one of the greatest MMA fighters to ever fight. 
After losing the third professional MMA fight of his career to Luiz Azeredo, Silva then won his next nine fights, beginning his career 11-1, according to Tapology. Silva then lost two of his next seven fights, making his career record 16-4, but then started six years of dominance in April 2006.
Silva defeated Tony Fryklund in 2006, which started a 17-fight win streak for him. During the second fight of this win streak, he made his UFC debut, defeating Chris Leben in UFC Fight Night 5. He ultimately started his UFC career with 16 straight wins.
In July 2013, though, Silva lost to Chris Weidman. Including that loss, he has lost six of his eight most recent fights. He last fought Jared Cannonier in May 2019 and ultimately lost after injuring his knee. Silva is 34-10 overall in his professional MMA career, according to Tapology. He has 22 wins by knockout and 10 title defenses, according to the UFC.
Challenging Conor McGregor
Conor McGregor recently gave his greatest MMA fighters of all-time on Twitter and put Anderson Silva at No. 1, while putting himself at No. 2. Silva then wrote this on Instagram.
"I have immense admiration for the great athlete that Conor is and I believe that a super fight would go down in the history of the sport, neither of us need to prove anything to anyone; I believe that fans of the UFC and of this sport would like to watch this great martial arts spectacle, it would be fantastic to test my martial arts skills against him," Silva wrote. 
McGregor later tweeted, "I accept." 
Silva proposed that the two fight at a 176.37-pound catchweight. McGregor, who has been a featherweight and lightweight champion, has not ever fought higher than 170 pounds, according to the New York Post. Silva has mostly fought in the 185-pound middleweight division and has three light-heavyweight fights, according to the New York Post.
So, will the two actually fight? UFC fans, obviously, hope so, but Silva does not need the fight to help his net worth. 
Silva has a pretty nice net worth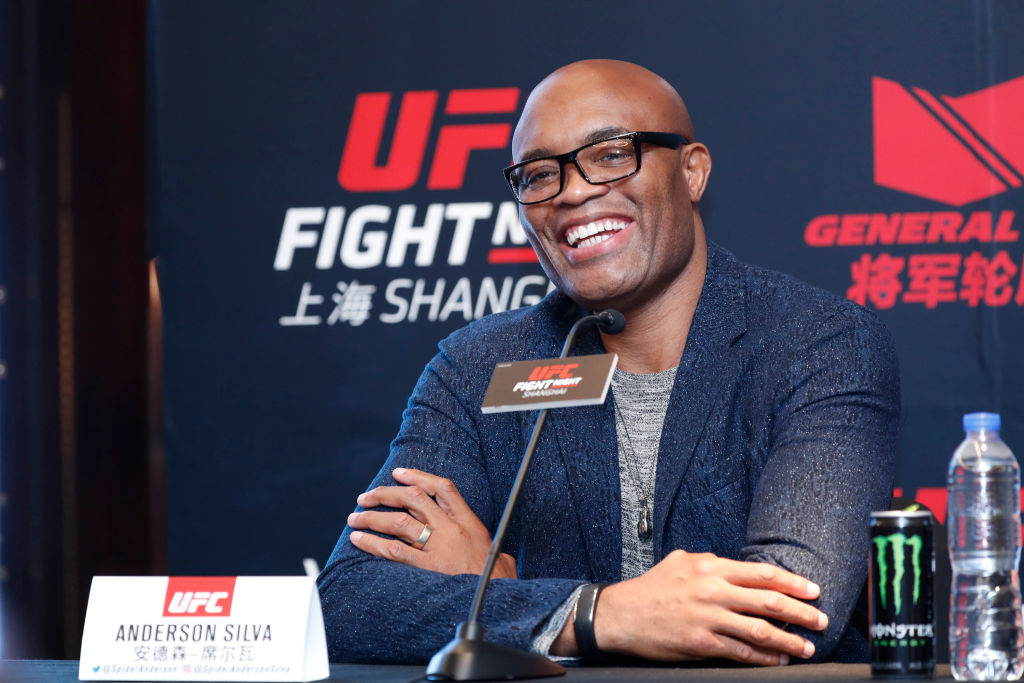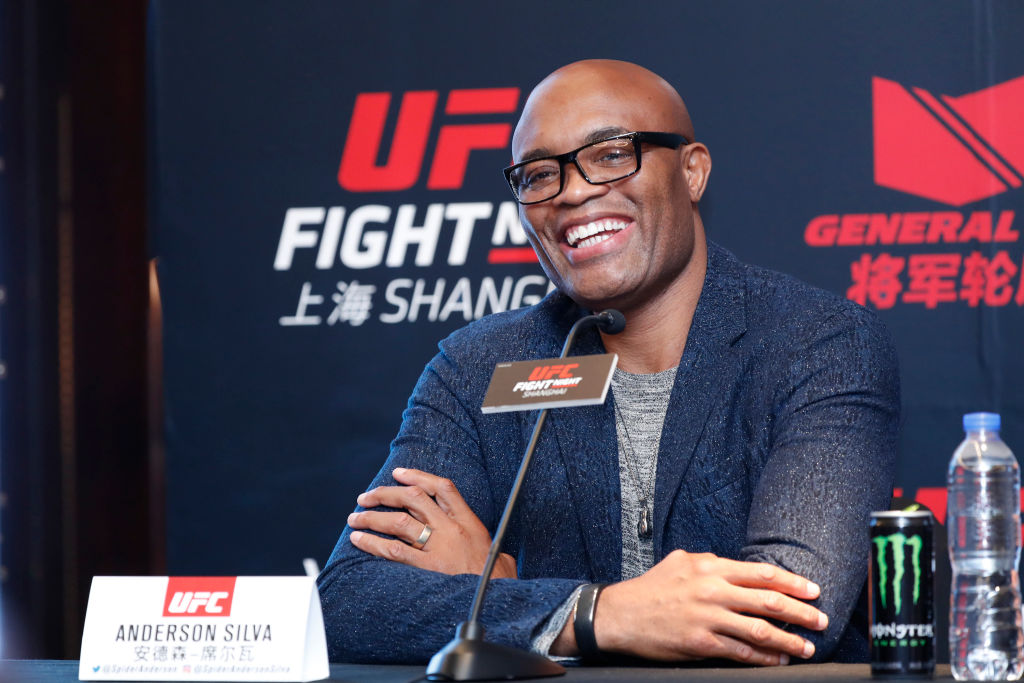 Being one of the best fighters, if not the best fighter, in MMA history, can certainly make you a good amount of money. This has been the case with Anderson Silva, as he has ultimately racked up an excellent net worth.
Silva has an estimated $8 million net worth, according to Celebrity Net Worth. No, that is not even close to Conor McGregor's $120 million net worth, but it is still a good amount of money. Plus, McGregor's boxing match with Floyd Mayweather certainly helped with his net worth a bit.
Anderson Silva and Conor McGregor do not need to fight each other. McGregor is one of the greatest fighters of all-time and should face the winner of Khabib Nurmagomedov and Justin Gaethje, according to the New York Post. Silva is also one of the greatest fighters of all-time and doesn't need to prove himself. The fight, if it happens, will be great for fans, though, as two of the greatest fighters in history will face off and give them a fun show to watch.
Stats courtesy of Tapology.