Andre Drummond Gets Real About Why He Changed His Mind and Left LeBron James Behind
Andre Drummond kept saying all the right things about returning to the Los Angeles Lakers next season. Then he signed a one-year, veteran's minimum contract with the Philadelphia 76ers. Is this confusing? Maybe not as much as it seems. The handwriting was on the wall when the Lakers surrounded LeBron James with more players from his generation.
Drummond is on a familiar path for NBA veterans. After playing with the Detroit Pistons for his first seven-plus seasons, the 76ers will be his fourth team in the last three years. That's a rapid decline from franchise cornerstone to a well-traveled veteran. But why doesn't the four-time rebounding king attract more interest?
Andre Drummond doesn't fit the model of the modern big man
The NBA, in its present form, is all about shooting. Andre Drummond is a poor shooter; it's that simple. The LA Lakers wanted to surround LeBron James with more floor spacing. Most of LA's moves have involved shooting, even though the senior citizen jokes over some of their additions don't get old. Just the players do. Thanks, and make sure to tip the wait staff.
A few years ago, there was talk of Drummond working on expanding his range. In 2018–19, he let fly 38 3-point attempts after launching 30 over his first six seasons. He fired up 35 more the following season with the Pistons and Cleveland Cavaliers. However, that 13.7% success rate should probably bring an end to that little experiment. The Philadelphia 76ers won't need Drummond's deep ball.
Drummond has expanded his range. Over his first three seasons, 75.5% of his shots came in the restricted area. Since then, the number has fallen to 59.2%. But the area beyond 10 feet from the rim might as well be the Bermuda Triangle for Drummond. His shot disappears there. In his career, he's taken just 5.6% of his attempts from outside of 10 feet. That equals 411 of his 7,332 career attempts.
The Lakers will have James operating in the lane. Russell Westbrook needs driving space. Anthony Davis does most of his best work with proper floor spacing. LA didn't have room for an old-school center in a new-age league.
Drummond saw what was coming and went to the Philadelphia 76ers
When Andre Drummond met the Philly media, he was very clear about why he opted to go to the Philadelphia 76ers.
"Times is changing, and they made different trades and different changes to their team to where it didn't make sense for me to go back there. I just took the next best thing after that, and it was to come to Philly. I think it's a great fit for me."

Andre Drummond
The last part of that quote raised some eyebrows. Drummond and 76ers superstar big man Joel Embiid engaged in a war of words in 2017. That included Embiid getting his rival tossed out of a game, then declaring he owned "real estate" inside Drummond's head.
Now they'll be sharing the same real estate on the floor. Doc Rivers is an old-school coach in many ways, and he might want to tinker with the idea of some huge lineups with the 7-foot Embiid paired up front with Drummond, who is 6-foot-10. Defensively, that pair could be imposing inside. Offensively, Embiid is capable of spacing the floor while Drummond sets picks and occupies the low block.
And, hey, good luck getting a rebound with those two on the floor. Embiid averaged 10.6 per game last season. Drummond got 12.0 a night in just 27.0 minutes of work.
It's been a strange trip for Andre Drummond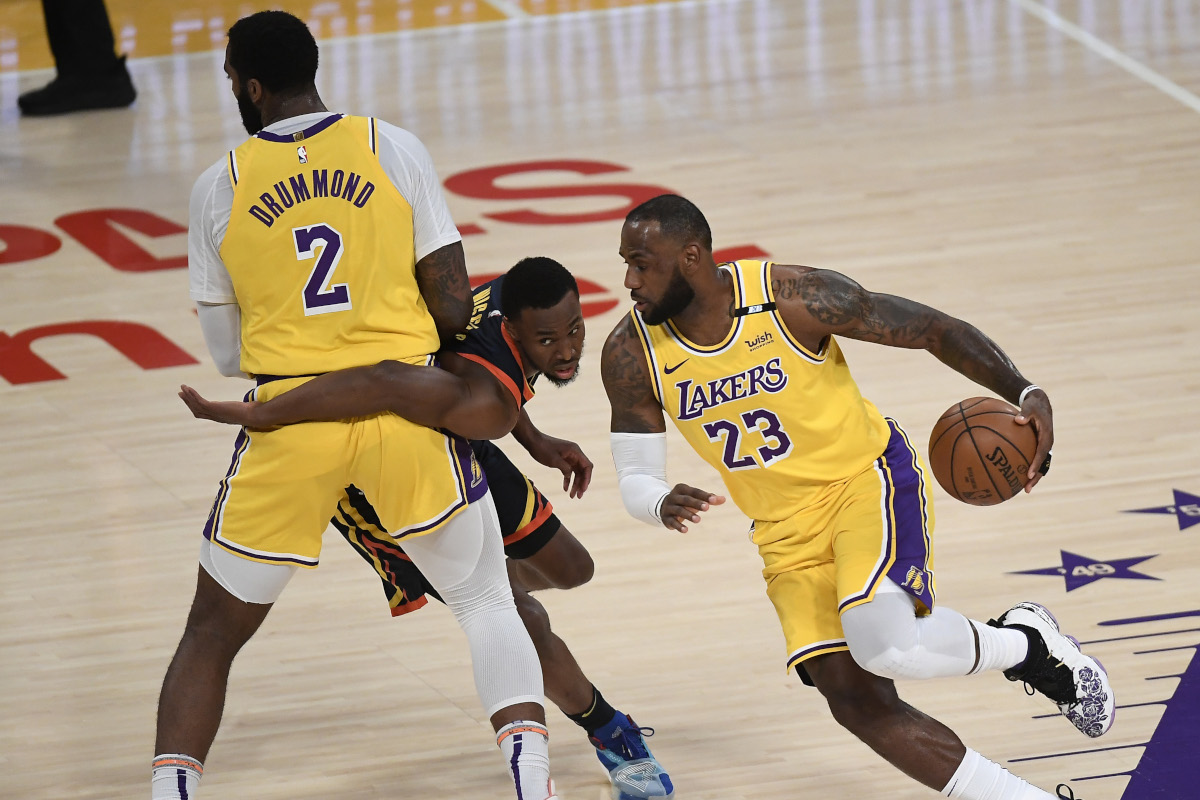 After a single season at UConn, Drummond entered the 2012 NBA Draft. Seen as a project, the Pistons took him ninth overall. As a rookie, he exceeded expectations. Then he became the starting center in his second year.
But over his first five seasons, Drummond had a gigantic hole in his game. Over that span, he shot a woeful 38.1% from the foul line. Through the 2016–17 season, that was the worst percentage for any qualified shooter (1,200 attempts) in NBA history.
Over the last four years, he's improved to 59.3%. He's no Stephen Curry, but opponents aren't as quick to try the bang-the-Drummond strategy, either. With his career mark skyrocketing to 47.0%, Drummond has passed Hall of Famer Ben Wallace (41.4%) and Chris Dudley (45.8%). Third worst is better than the worst, period.
Drummond is seventh on the NBA's all-time list for rebounding average at 13.7 per game. That figure is tops among active players. He's also the all-time leader in both defensive and total rebound percentage.
Andre Drummond has value for the right team and the Philadelphia 76ers might be it. Playing with a big man in Embiid who can stretch his range and make defenses honor his shooting, Drummond becomes an intriguing addition for the Philadelphia 76ers.
Statistics courtesy of Basketball Reference.