Andre Drummond Has Earned More Than $100 Million Playing for Bad Teams
Through eight seasons in the NBA, statisticians have almost always been able to pencil in Andre Drummond for a double-double. He has consistently been a threat down low so far in his career. However, while Drummond has had a lot of success for the Detroit Pistons and Cleveland Cavaliers, he has been on a lot of bad teams
Andre Drummond has been an automatic double-double
The Detroit Pistons selected Andre Drummond with the ninth overall pick in the 2012 NBA draft. He has had a lot of success since then too. After averaging just under eight points and eight rebounds in his rookie season with the Pistons, he averaged over 13 points and 13 rebounds per game his second season.
Since then, Drummond has only had two seasons where he has averaged under 14 points and 14 rebounds. His best season just came during 2018-19 when he averaged 17.3 points per game and led the league with 15.6 rebounds per game. Drummond also led the league with 16 rebounds per game during the 2017-18 season. Additionally, he was leading the league with 15.2 rebounds per game this year before the NBA suspended its season.
While Drummond, a two-time All-Star, has been pretty successful throughout his NBA career, he has been on some bad teams. Since his first year with the Detroit Pistons in 2012-13, the Pistons have only gone to the playoffs twice. They also lost in the first round each time. Additionally, the seasons they did not make the playoffs, the Pistons went 29-53, 29-53, 32-50, 37-45, and 39-43. They were also 20-46 this season before the NBA paused play.
After playing in 49 games with the Pistons this season, the Pistons traded Drummond to the Cleveland Cavaliers. Drummond only played in eight games for the Cavaliers prior to the season being paused. However, their record this year was 19-46.
Drummond will likely stay with the Cavaliers next season
Drummond signed a five-year contract worth $127 million with the Detroit Pistons in 2016. He is in the fourth year of that deal and has a player option for next season, according to Yahoo Sports.
According to Cleveland.com, Drummond is likely to pick up his option for the 2020-21 season as he will continue playing for the Cleveland Cavaliers. That option is worth over $28 million, according to Bleacher Report.
This is what Chris Fedor of Cleveland.com wrote about the situation.
"According to multiple sources, Drummond picking up his option remains most likely. It's also most logical," Fedor wrote. "Just look at what the Pistons received at the deadline. It was a salary dump, Detroit wanting to clean up the books and avoid paying him north of $28 million for 20-21. That's a perfect portrait of his declining value."

Chris Fedor, Cleveland.com
Big men that don't stretch the floor don't earn very much money anymore. However, his talent is still top-notch. Drummond was averaging a career-high 17.7 points per game this year. He is still a really good big man. 
How much money has he earned in his career?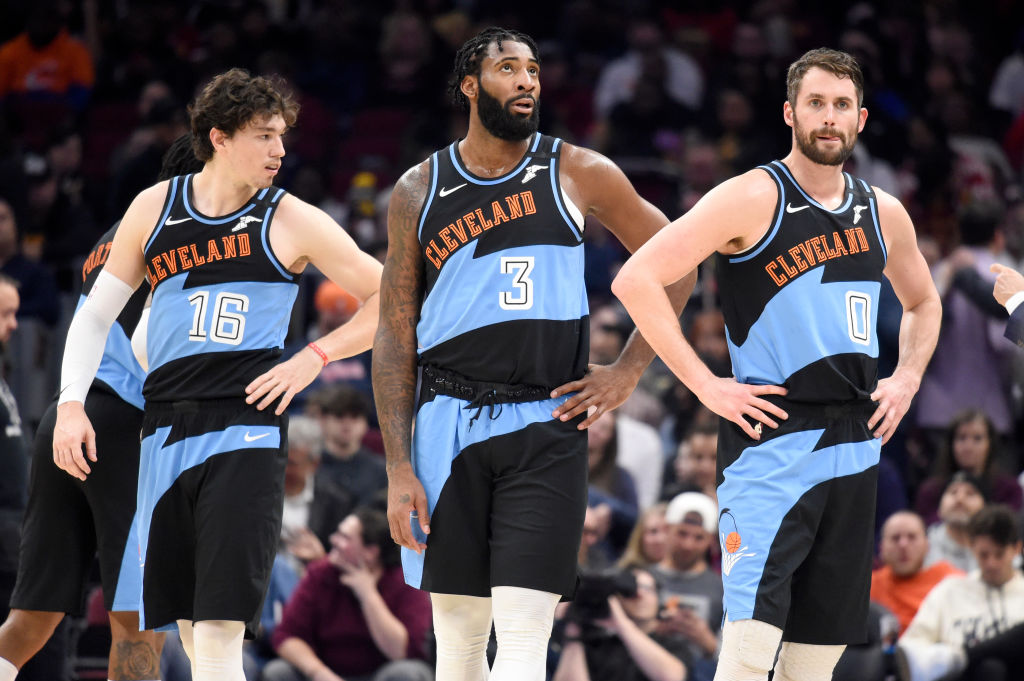 Despite being on some bad teams, Drummond's talent has earned him a lot of money over the years. Through eight seasons, Drummond has earned an estimated $109.07 million, according to Spotrac. If Drummond does pick up his option for next season, Drummond's total career earnings will be an estimated $137.83 million. 
This has led to Drummond having a pretty healthy net worth. Drummond's net worth is $40 million, according to Celebrity Net Worth.
Looking ahead for Drummond, next season will most likely be the last season he earns over $20 million. That could be better for his career, though, as it will free up space for whatever team he is on to spend money on other players. Drummond has been on some bad teams in his career, but his talent has earned him a lot of money. In the coming seasons, though, Drummond's situation could be the complete opposite of that. His talent can potentially help some teams win but it probably won't earn him as much money as it has.