Andre Drummond: The Best Center in the NBA?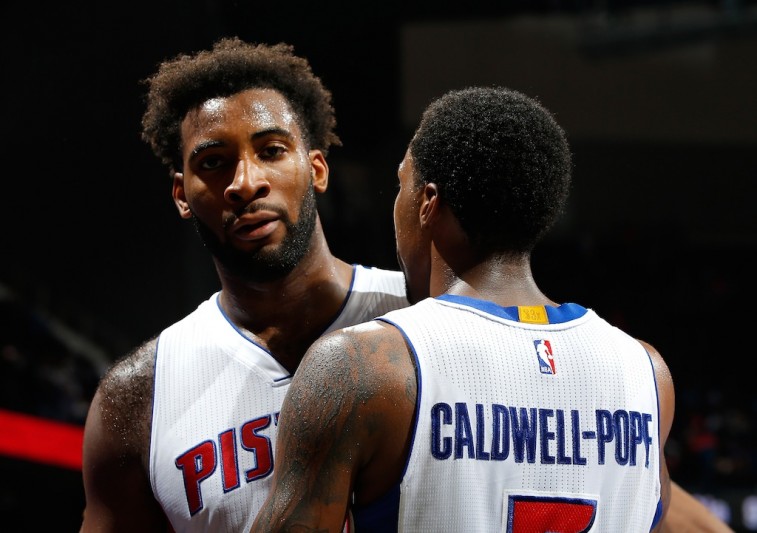 Through his first three years, Detroit Pistons center Andre Drummond established himself as one of the promising young players in the league. He strung together two strong seasons, averaging at least 13 points and 13 rebounds while missing just one game over that span. In the first quarter of this season, Drummond has taken his play to another level, averaging an impressive 17.7 points with a league-leading 16.2 rebounds per game.
It has been a historic start to his fourth campaign and he's broken numerous NBA records along the way, joining Wilt Chamberlain and Kareem Abdul-Jabbar as the only players to record three 20-point/20-rebound games in their first six games of a season. Drummond became the first player to start a season with 12 consecutive double-doubles since Los Angeles Clippers guard Chris Paul recorded 13 straight in the 2013-14 season. He also became the first player to average 18-plus points and 18-plus rebounds in the first 10 games of a season since Abdul-Jabbar did in the 1975-76 season.
The 22-year-old is one of three players in the league to record a steal in every game this season (Jimmy Butler and Russell Westbrook round out this list). He has also recorded 16 15-plus point and 15-plus rebound games this season — no other player in the league has more than four. Drummond has notched a league-best 24 double-doubles this season and is the only player with multiple 20-plus rebound games (six). His phenomenal start to the season helped him earn consecutive Eastern Conference Player of the Week honors to open the season, becoming the first player to accomplish that feat since LeBron James did in the 2011-12 season for the Miami Heat.
Drummond was a dominating force before this season; he ranks second for the most games with 15-plus points and 15-plus rebounds (54) behind Bill Laimbeer. He also has the most 20-plus rebound games (24) since the 2013-14 season and leads all active NBA players with 15 career games with 10-plus offensive rebounds. He became the second youngest to record 3,000 career rebounds and also leads all active NBA players with 15 career games with 10-plus offensive rebounds in a single game.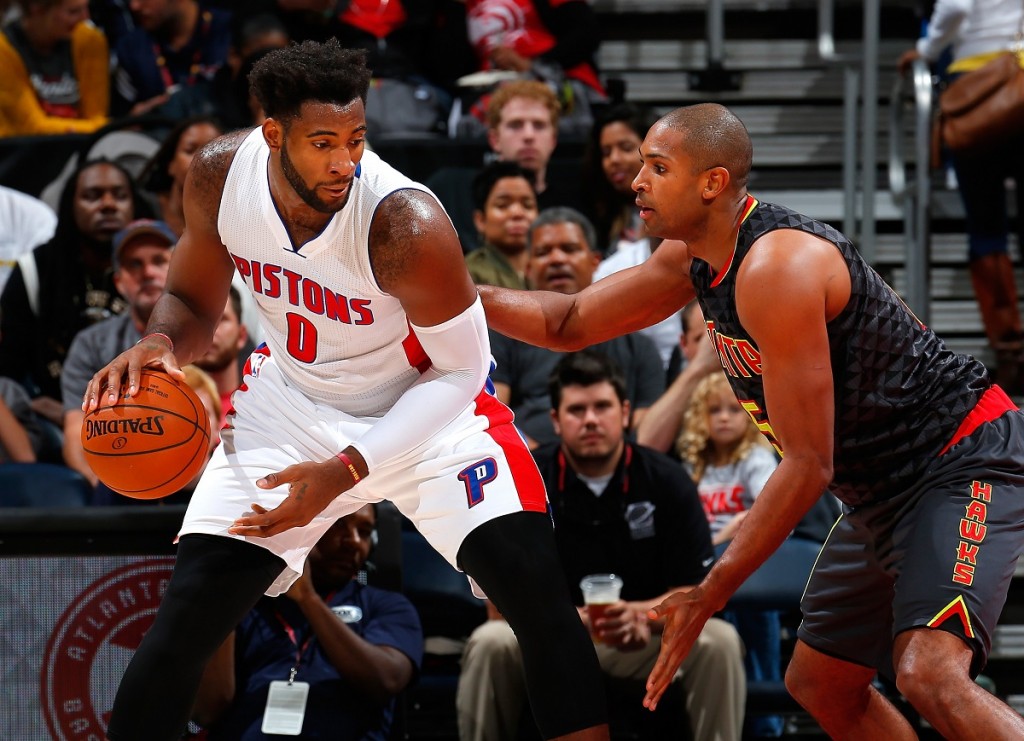 Drummond hasn't ceased to amaze this season, which raises expectations to an astronomical level; when he doesn't record a double-double he gives the impression that he's having an off-game. Regardless, as a dominant factor on both ends of the floor, his elite rim-protecting abilities force opponents to shot just 47.5% in the paint against him.
Drummond is also a monster around the basket offensively, scoring alley-oops, dunks, layups, hook shots, and tip-ins. He has developed a similar skill set to that of Houston Rockets All-Star center Dwight Howard. Like Howard, Drummond is an extremely effective player in the pick-and-roll, using it to slide to the basket for a dunk or an easy layup. The 22-year-old is also a major factor in transition, making himself a viable option for alley-oops. On defense, his presence alone forces teams to alter their game plans by taking significantly fewer shots in the paint.
However, Drummond has the chance to become a better player than Howard — if he can expand his offensive repertoire in the post and drastically improve his free-throw shooting (he's hitting a mere 39.3% for his career, which places him as the worst in league history in that category). All in all, Drummond's steady improvement over his first four years in the league has placed him on the fast track as one of the best centers of all time.
The Pistons have heavily benefited from his increased impact this season, holding the eighth spot in the Eastern Conference at 16-12, just 1.5 games behind the second-seeded Indiana Pacers. Above all else, the Pistons have hope of a bright future ahead — with Drummond as the centerpiece and face of the franchise.