Andre Drummond's Diet Used to Consist of Drinking Beer Every Day
Cleveland Cavaliers big man Andre Drummond has been one of the best rebounders in the NBA since his rookie season. Being a great rebounder isn't easy, though. Hard work, in addition to being almost seven-feet-tall, has made Drummond a great rebounder. However, his diet also keeps him in tip-top shape. Surprisingly, his diet used to consist of drinking beer every day.
Andre Drummond is a top big man in the NBA
The Detroit Pistons selected Andre Drummond with the ninth overall pick in the 2012 NBA draft. Despite never really being on any great teams, Drummond has been a great player ever since coming into the league.
Drummond earned All-Rookie honors in 2012-13 after averaging 7.9 points per game and 7.6 rebounds. He continued to get better and better after that, though. He averaged over 13 points per game and over 13 rebounds in each of the next two seasons. Then, starting in 2015-16 through this season (before the league suspended play), Drummond has led the league in rebounds per game four out of five seasons. He averaged as much as 16 rebounds per game in 2017-18.
This season, for the Detroit Pistons and the Cleveland Cavaliers, Drummond was averaging a career-high 17.7 points per game to go with 15.2 rebounds.
The Pistons traded Drummond to the Cavaliers at the trade deadline after he spent seven-and-a-half seasons there.
Drinking beer every day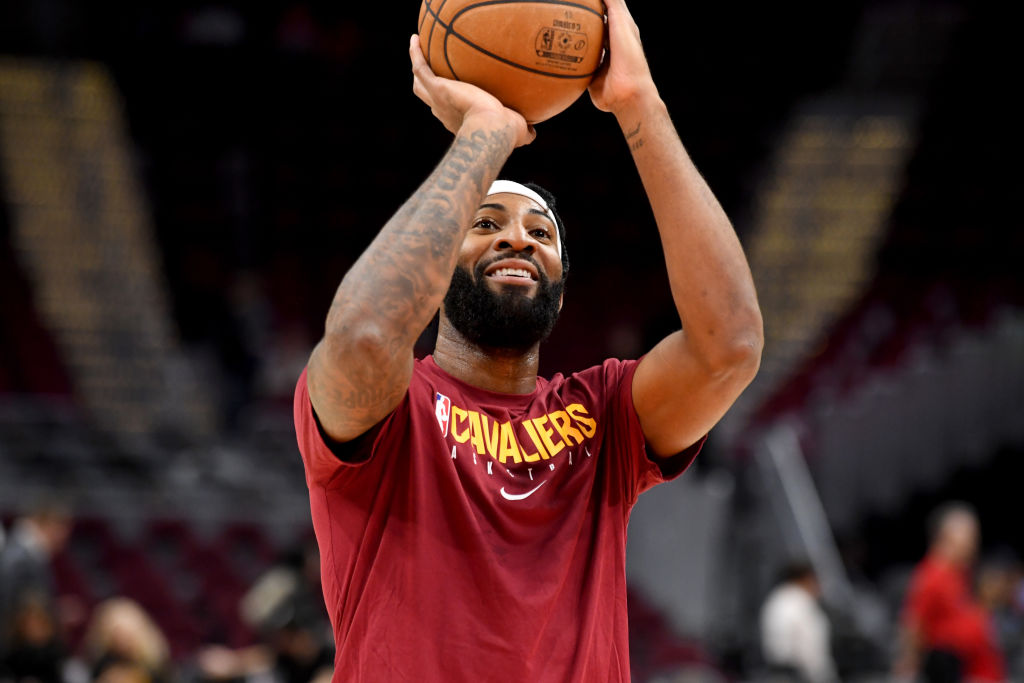 In Aug. 2019, the Detroit Free Press did a story on Drummond and how he had been doing a one beer-per-day diet. He had recently eliminated red meat from his diet, and to get the necessary amount of calories, Drummond drank a beer per day. Miller Lite is reportedly his beer of choice, according to the Free Press, and Corona is second.
He does not still do this every day, however. He explained it more in an interview with GQ in Dec. 2019.
"I went through a phase where I did that to make sure that I was getting in the calories I needed," Drummond said, according to GQ. "If I drink a beer, it's usually a Miller Lite or Corona. Sometimes, that one beer would get me to the right place, and especially in the summer, it's nice. Now it's not always the same routine."

Andre Drummond
Outside of beer, Drummond told GQ that his breakfast typically consists of an omelet with some potatoes and veggies. He said that his diet is a lot of fish and leafy green veggies now after he cut out red meat and processed foods. Drummond also said that he does not like to feel weighed down on the court. Because of this, his food intake is actually pretty low.
"Some days it's just a bunch of fruit, plus the omelet with potatoes and veggies in it," Drummond said, according to GQ. "I'll maybe have a cup of tea. I also take fish oil and vitamin D supplements. The natural sugar in the fruit plus some coffee before go-time acts as a natural pre-workout. I also usually drink Essentia Water and my chef makes his amazing homemade peanut butter chocolate chip protein bars. That's pretty much it."
Drummond also typically eats pasta after games.
Whatever Drummond has been doing, though, he needs to keep it up. He is one of the greatest rebounders in the NBA, so his diet has been working for him.
What is in store for Drummond's future?
The Detroit Pistons traded Andre Drumond to the Cleveland Cavaliers at the trade deadline. They traded him for John Henson, Brandon Knight, and a second-round pick, according to Yahoo Sports. The move gets the Pistons ready for a rebuild while the Cavaliers like how Drummond fits on their team.
Drummond has a $28.75 million player option for next season, according to Yahoo Sports. In an interview with SBNation in April, Drummond said that he had not decided if he is going to opt-in or not.
"For me I haven't really thought too deep into my next decision yet because obviously we can't really do anything yet," Drummond said, according to SBNation.

Andre Drummond
Drummond is expected to opt-in, though, according to Yahoo Sports. This is due to the uncertainty around the NBA salary cap because of COVID-19, and because not many teams have a lot of cap space this summer.
Whether it is on the Cleveland Cavaliers or another team, Andre Drummond will most likely be one of the top rebounders in the NBA again next season. When that season will take place, though, is one of the biggest question-marks Drummond and his peers face right now.