Andre Iguodala's Error in Complimenting Aerial Powers Highlights an Even Bigger Mistake
Andre Iguodala has quietly become one of the best NBA players in the past 15 years. Well, maybe "quietly" isn't the best word. Whether he's on a shoe shopping spree or leading a new team, Iguodala always seems to find himself in the spotlight. Sometimes for good reasons, like dominating the 2015 NBA finals. And other times, for reasons he'd probably like to forget.
Andre Iguodala's NBA career began as a promising rookie
In his first year in the league, Iguodala made the All-Rookie Team on the Philadelphia 76ers. He played well in Philly over the next eight years then represented the Nuggets before moving to his most famous home. Alongside rising stars like Steph Curry and Klay Thompson, Iguodala and the Warriors dominated the NBA in the mid-2010s.
With the exception of an absolute miracle from LeBron James and the Cavaliers, the Warriors won every championship from 2015 to 2018. Since winning three rings in Oakland, Iguodala has played for the Miami Heat. But it wasn't playing basketball that got him into trouble recently. 
Iguodala's comments on WNBA player Aerial Powers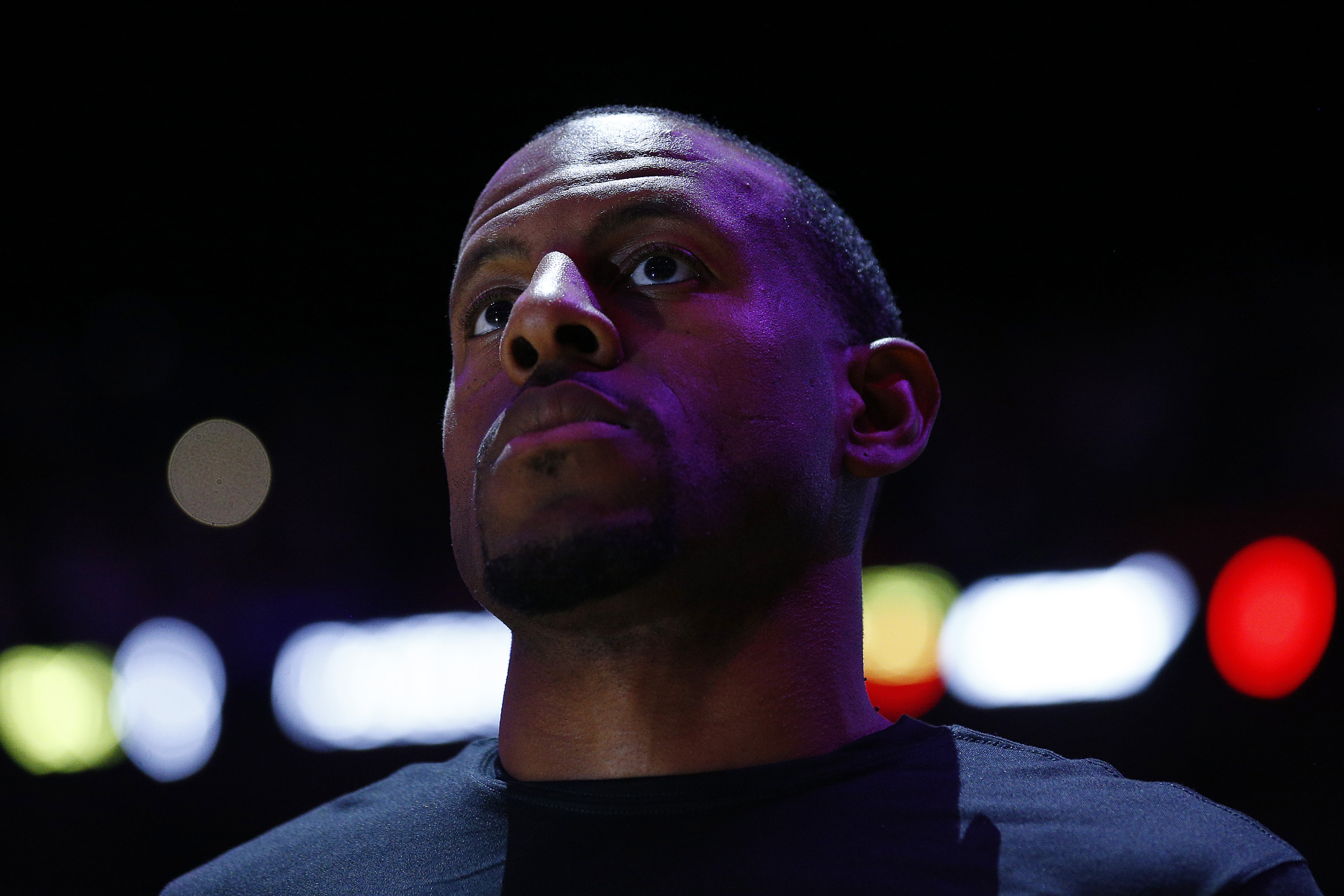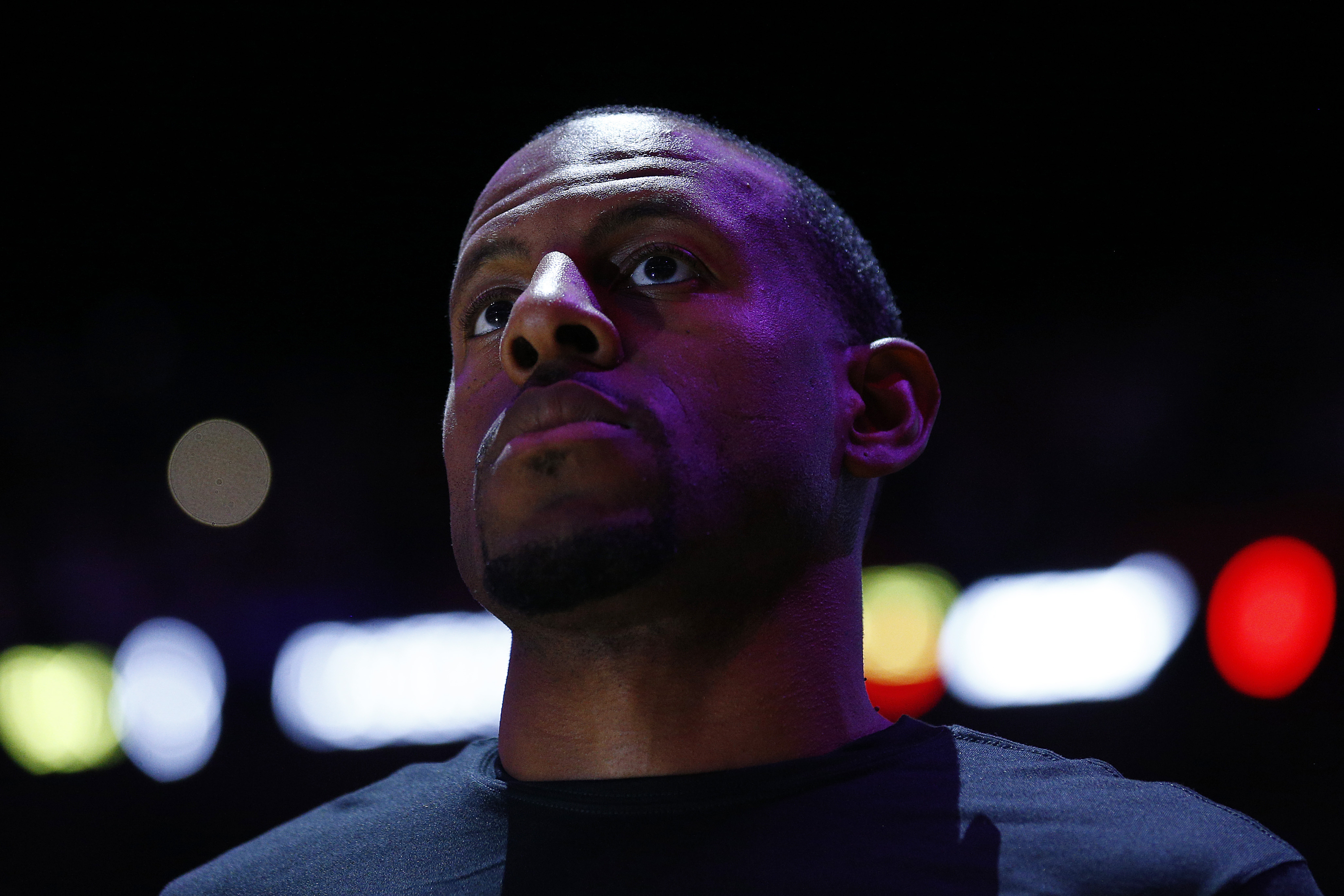 Just like the NBA, the WNBA season is taking place in a bubble. But the women are getting the short end of the stick. Conditions in the WNBA bubble have been awful, distracting the players and making it difficult to succeed. However, some players have managed to shine in the WNBA bubble. But players like Iguodala aren't giving them the respect they deserve.
Their full back-and-forth is chronicled on Yahooo, but the gist of the argument is as follows: watching a game between the champion Washington Mystics and the Connecticut Sun, Iguodala attempted to support star player Aerial Powers by tweeting "Number 23 from the mystics is nice!!!"
How Powers responded
Powers responded, "Put some respect on my name or keep this tweet to yourself!!" It's true that Iguodala was trying to be supportive. It's also true that he could have done a little research on his own to learn her name. But things weren't past the point of reconciliation. Then Iguodala decided to double down. "…no manners", he tweeted the next day.
Powers responded by bringing up some controversial things Iguodala said in the past, specifically that he "didn't want his daughter to grow up and play basketball and become a lesbian." Iguodala missed the opportunity to apologize and simply refused to discuss it any further. Powers went on to post a video about the struggles women face compared to their male counterparts in professional sports.
Iggy wants to do good. Can he move past his mistakes?
It's unfortunate that Iguodala made headlines in the past for shortsighted views on women's sports, but at this point, he's continuing to dig a hole for himself. In the weeks since his incident with Powers, he's never come close to a true apology or an attempt to make things better. Iguodala is one of the higher-paid players in the NBA, and this year he'll make 100 times what some WNBA players do.
He could use his platform and his money to move toward equality, or he could continue to argue on Twitter when he knows he's in the wrong. Powers brought up a misstep from his past and Iguodala shut down the argument. Unfortunately, the next time someone has something to say to him they'll have even more material to draw from. Iguodala doesn't seem remotely interested in making things better on the sexism front.