Andrew Luck Comes Out of Hiding To Comment About His Former Teammate
Andrew Luck hasn't been on the Indianapolis Colts for the last two seasons. Seeing or hearing from him has ultimately become a rare occasion, too, as Luck has pretty much gone off the grid since retiring from football. However, he has finally come out of hiding (kind of) to talk about his former teammate. That former teammate is Anthony Castonzo, who recently announced his retirement.
Andrew Luck has rarely been heard from since retiring
Andrew Luck was a superstar for the Indianapolis Colts after becoming the No. 1 overall pick in the 2012 NFL draft. He ultimately earned Pro Bowl selections in his first three seasons, as he threw for 3,800 yards or more in each of those years. He had an incredible season in 2014, too, throwing for 4,761 yards, an NFL-leading 40 touchdowns, and helping the Colts reach the AFC Championship Game. 
Indy also ultimately went 11-5 and reached the playoffs in each of Luck's first three seasons.
However, Luck only played in seven games in 2015. The Colts then missed the playoffs in 2015 and 2016, and Luck then didn't play at all in 2017 due to injury. However, in 2018, Luck came back and dominated, throwing for 4,593 yards, 39 touchdowns, and 15 interceptions. The Colts ultimately went 10-6 that season and reached the playoffs again.
Prior to the 2019 season, though, Luck shockingly announced his retirement. Since then, it has been pretty rare to see or hear from him.
There were reports prior to the 2020 season that Luck is still living in Indianapolis with his wife Nicole and their daughter, according to The Athletic. He also reportedly stays in touch with his former coaches and teammates. Colts coach Frank Reich said during the season that he occasionally gets texts from Luck according to The Athletic's Zac Keefer. Wide receiver T.Y. Hilton also said on Good Morning Football that he talks to him regularly.
That's about the most we have gotten from Luck, though. That was, however, until the recent news came out.
Anthony Castonzo announced his retirement
Following the Colts' close playoff loss to the Buffalo Bills, starting left tackle Anthony Castonzo announced his retirement from the NFL. Castonzo was the Colts' first-round pick the year before Luck as he went to Indy in the 2011 draft. He then started in all 144 games he played in and helped the Colts have a lot of success.
His value to the Colts really showed when he didn't play, though, as Indy was 4-13 in games he didn't suit up, according to ESPN.
"As a kid, it was my dream to play in the NFL. I played my first full season of tackle football in second grade," Castonzo said, according to ESPN. "Now I have played my last. As I sit here now, after a 10 year NFL career, I am extremely proud of all the hard work and sacrifice that allowed me to evolve that dream into a goal, and ultimately into a reality unlike anything I could have even imagined."
Andrew Luck commented about Anthony Castonzo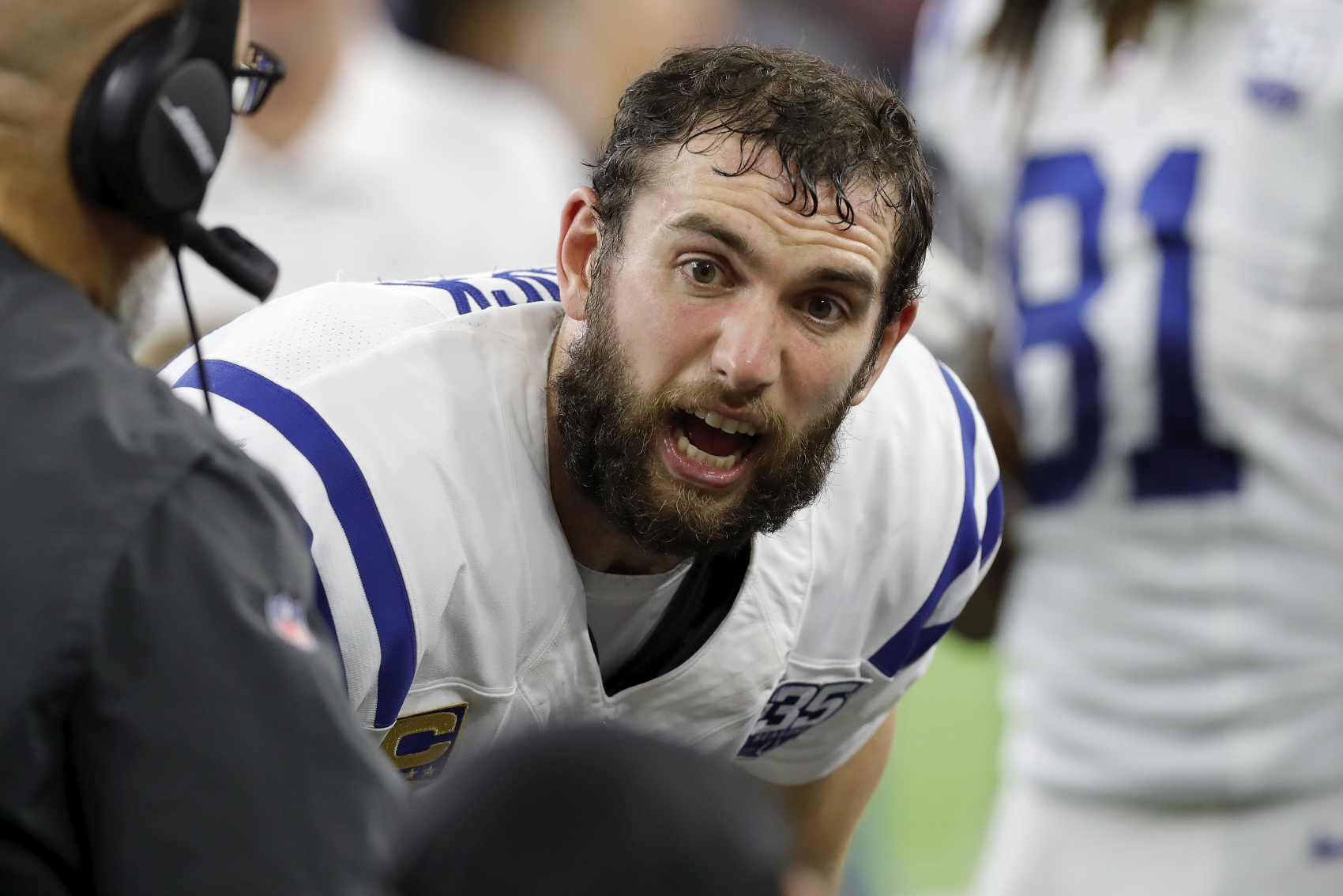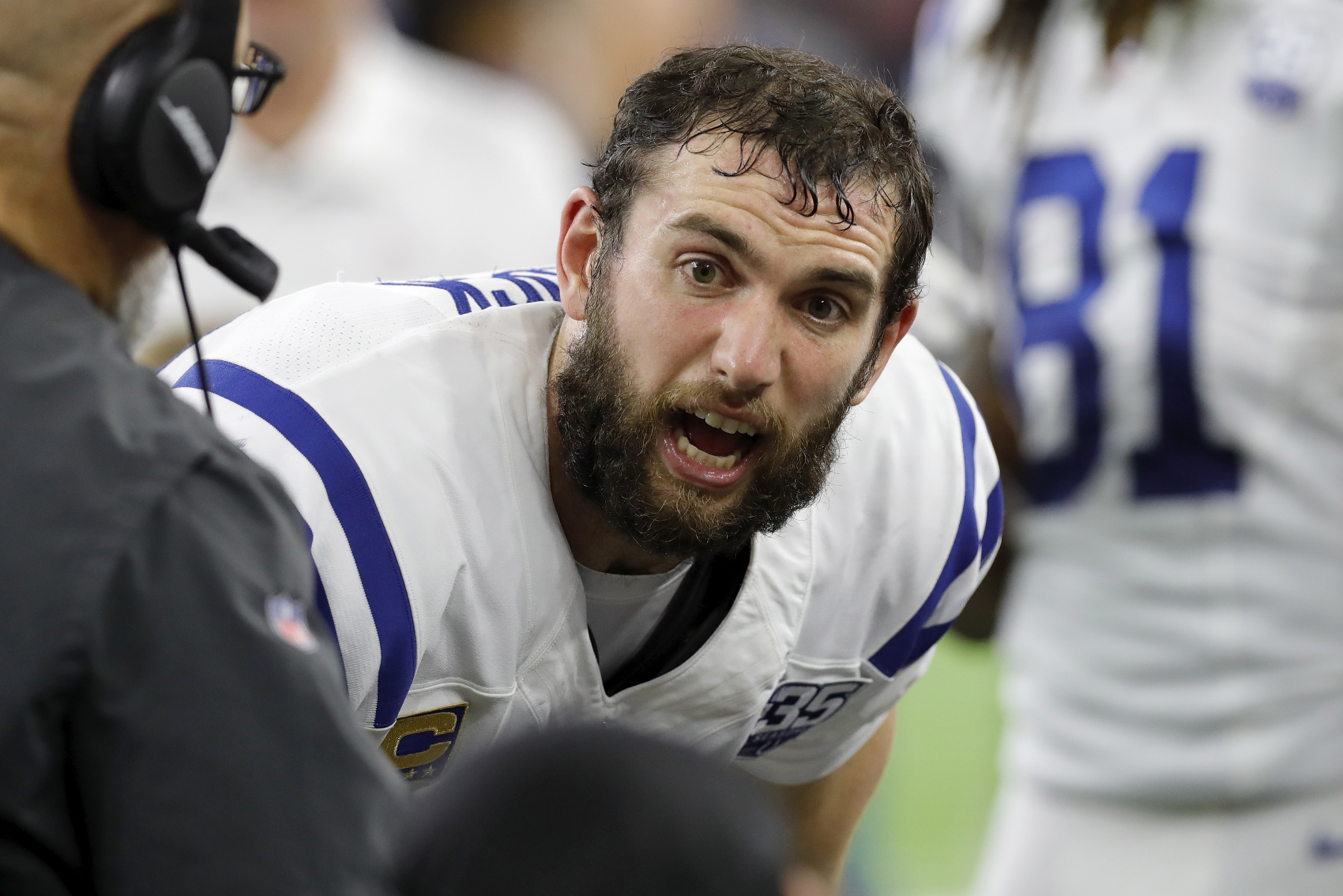 With Luck's former left tackle retiring, he ended up commenting on Castonzo's career.
"Anthony has had an absolutely tremendous and underrated career," Luck said to The Athletic's Stephen Holder. "He has been a towering pillar for the Colts over the last decade and it was an honor to play with him. Very few people, if any, outworked Anthony and his dedication to his craft was inspirational. He is a great friend, I am proud of him for retiring on his own terms, and I am excited to see what his future holds."
It's not much, and he didn't necessarily come out of hiding because we didn't actually see him, but we did get a quote from Luck, which is something we don't get very much of anymore. Maybe, we will hear from him more in the future now too, though. Holder also tweeted, "I've learned Andrew is more than happy to talk about other people. But not much of a fan of talking about himself."
The Indianapolis Colts, more than likely, planned on Andrew Luck and Anthony Castonzo being on their team for a very, very long time. Now, they are both retired.
Stats courtesy of Pro Football Reference