The Andrew Luck-Zach Ertz Bromance Started at Stanford
Reaction to the sudden retirement of Indianapolis Colts quarterback Andrew Luck ranged from shock to outright disappointment (that in the case of the Colts' fans). After numerous injuries, including major shoulder surgery after the 2017 season, Luck's concern over his health forced him into the difficult decision to quit the game he loved. Dating back to his days as a collegiate star at Stanford, Luck's fortunes were closely tied to his quarterbacking skills.
Mother knows best
The relationship between former Stanford teammates Eagles tight end Zach Ertz and now-retired quarterback Andrew Luck almost never happened. Ertz, a high school star in Danville, Calif., was set on attending UCLA; his mother had other ideas.
"Living in the Bay Area," Ertz told ESPN in an interview, "she always knew about Stanford. So my mom said I was going to Stanford. She made the best decision I ever made."
Competitive off and on the field
After redshirting his freshman year, Ertz ran into Stanford's hot-shot quarterback, a native Texan named Andrew Luck. The chemistry, and resulting friendship, was almost instantaneous. On the field, the pair competed in practices, and in the classroom, they competed for grades.
"In the offseason, 6 a.m. workouts would be tight ends and quarterbacks always competing against each other, and with me and Andrew, off the field it was very relaxed and supportive, but in those situations, we were extremely competitive with each other," Ertz recalled in an interview with NBC Sports Philadelphia. "We were so competitive with one another, and I think it really helped both of us. And then Saturdays in the offseason, I'd get phone calls at 5 p.m., 'Hey what are you doing? Let's go run routes,' and it would just be the two of us on the field at Stanford throwing. He was one of the best teammates I've ever been around and one of the best people I've ever been around."
In their two years together in Palo Alto, Calif., Ertz and Luck combined for 43 receptions, nine touchdowns, and over 500 yards.
Tuning out the Heisman hype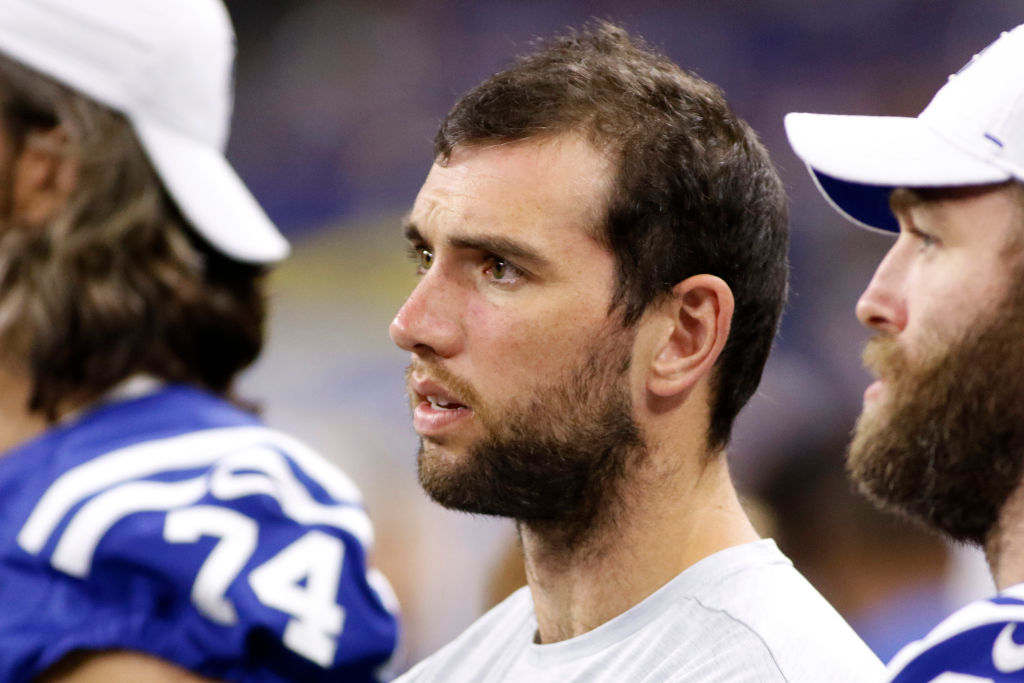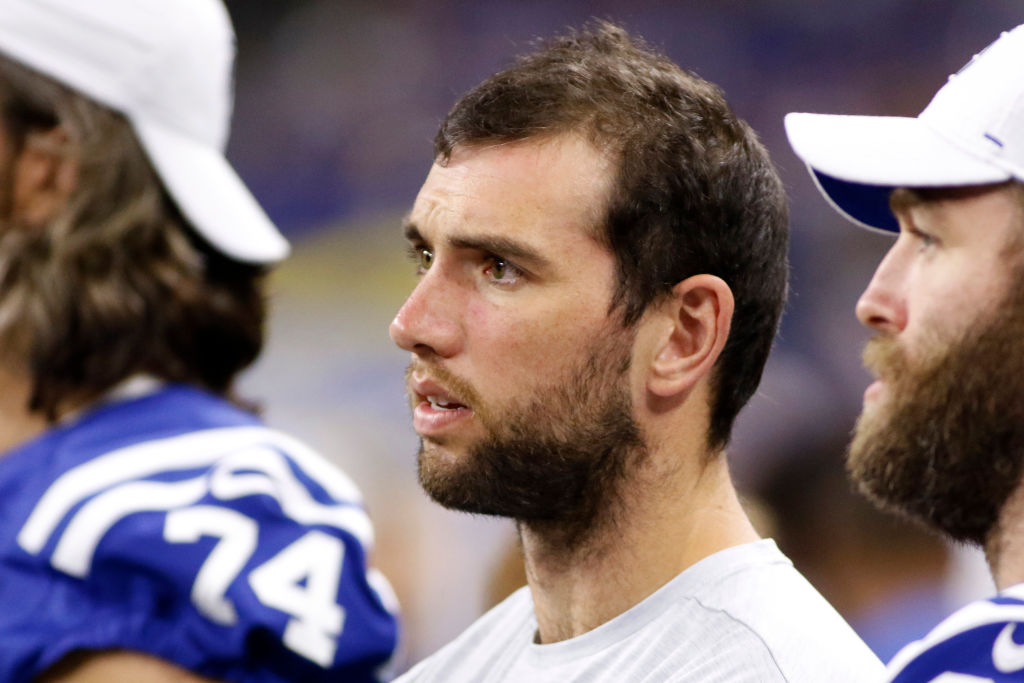 When Ertz was a junior, the Heisman hype around Andrew Luck was overwhelming. The Eagles tight end remembers his friend tuning it out and focusing on his team and their games.
"We'd be in the locker room and there'd be stuff on the TVs about him all the time because of all the hype about whether he was going to win the Heisman or come out early, and he would literally go up to the TVs and turn them off," Ertz told NBCSportsphiladelphia.com. "Because it was never about him. He just wanted it to be about the team. That's just so Andrew. He was always team-oriented. He never really cared about himself as an individual or how he was viewed from the outside."
For the record, Robert Griffin III won the 2011 Heisman with Andrew Luck coming in second.
Shock and understanding for his friend
Like most NFL players, Andrew Luck's retirement announcement came as a shock. Zach Ertz did not find out until the day after the Sunday night shocker. Full of emotion for his friend and college teammate, the All-Pro tight end said he understood and respected the decision.
"This game is tough enough to play as it is," Ertz told the Delco Times in a recent interview. "And it's tough to play if you're 50 percent in and 50 percent out. It's not good for yourself. It's not good for your team. But at the end of the day, I am proud of him. I was happy for him. It feels like he is at peace with the whole thing. And that's all I care about.

"I was shocked, obviously. Andrew and I played together for a long time. Football brought us together, but our relationship was so much deeper than that. He's one of the best players in the league, in my opinion. He probably never got the credit he deserves, especially early in his career when he was getting beaten up all the time."