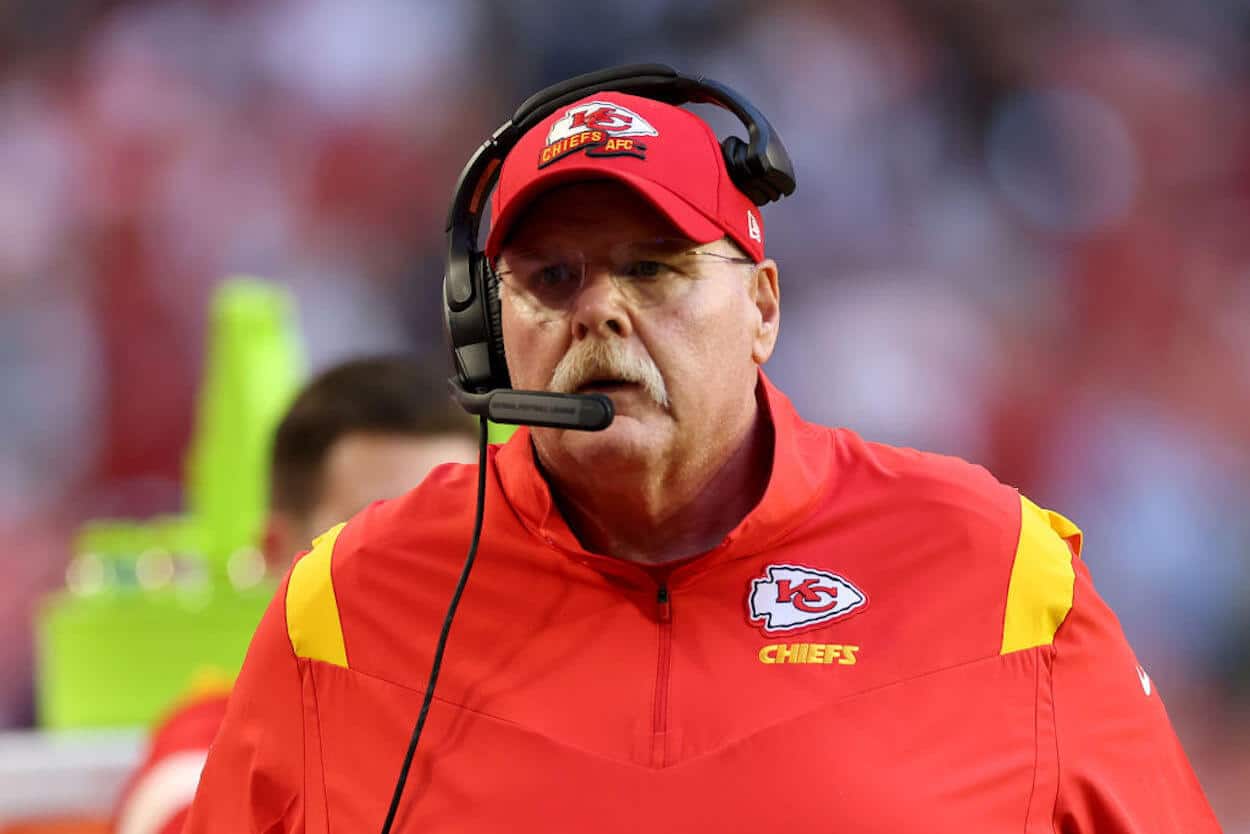 Andy Reid's Family: The Kansas City Chiefs Head Coach Shares 5 Children With Wife Tammy
If you're a football fan, you probably know Andy Reid's football story. But what about his family life?
With an extensive background as an NFL coach, it's safe to say that Andy Reid is an institution in the football world. His career spans over two decades as a head coach, including stints with the Philadelphia Eagles and the Kansas City Chiefs. And now that he has two Super Bowl rings, Big Red has confirmed his place in football history.
With all of that being said, though, there is more to Reid than his football career. The Chiefs' bench boss is also a husband and father of five.
Let's get to know the rest of his family a bit more.
Andy Reid met his wife, Tammy, in college, and they've been together ever since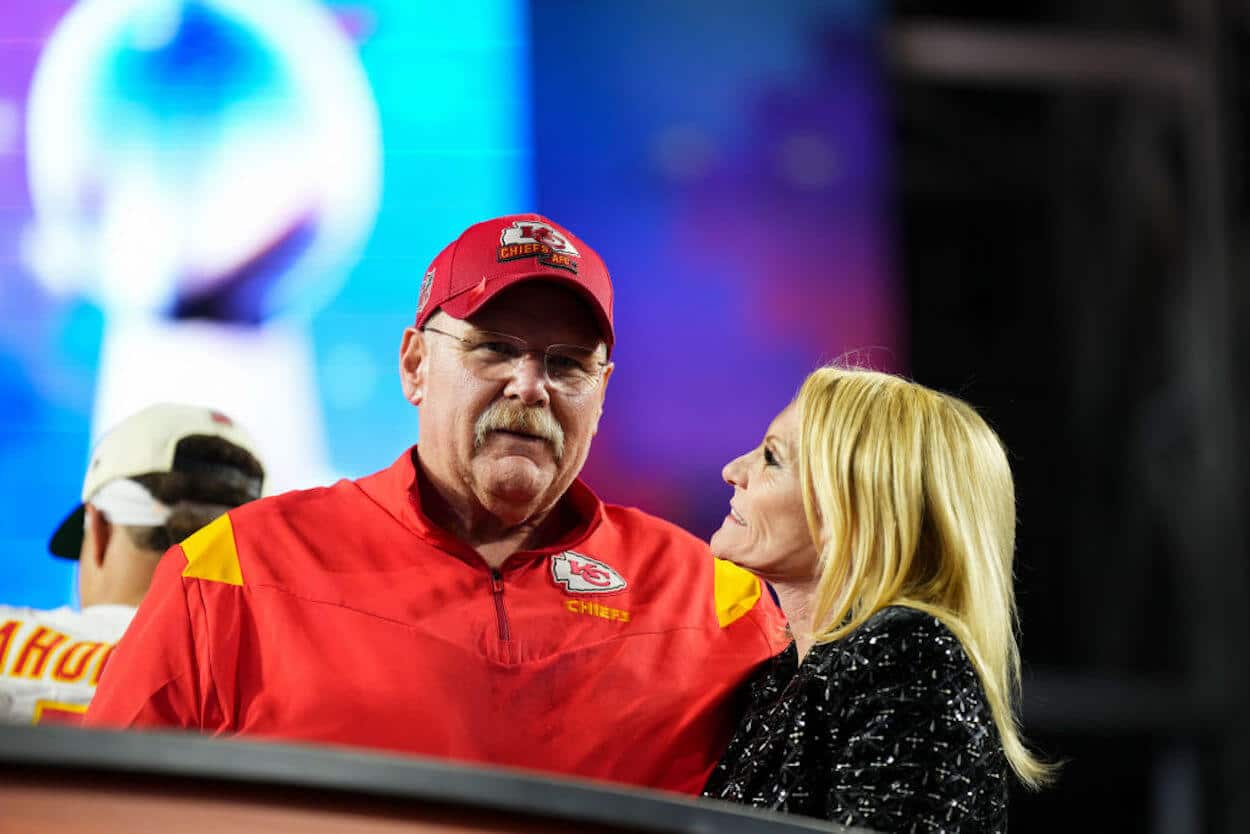 When you think of a college football player, it's easy to default to a cliched image of dating a cheerleader and living happily ever after. While that isn't the exact path Andy Reid followed, he did meet his wife, Tammy, on campus.
Andy and Tammy attended BYU and crossed paths in tennis class. The football player apparently caught his future wife's eye, and she set her plan into motion.
"I wanted him to ask me out, but he wouldn't ask me out so I finally goaded him into asking me out, and we played racquetball for our first date," Tammy recounted during a virtual chat on The Church of the Latter-day Saints of Greater Kansas City's Youtube channel.
In a Chiefs.com write-up, she also shared her first impressions of Big Red.
"He had this air about him—this confidence," Tammy explained. "But he wouldn't ask me out, and I'd never not had a guy that I wanted to ask me out not ask me out. So the second half of the semester, since it's a half credit, we played badminton. We were playing after he had already beaten me at tennis, and I'm like, 'Well, I could beat you at racquetball.'"
Reid won the matchup, and the couple went on more dates after that. During the following summer, he met Tammy's family and converted to Mormonism. He and Tammy married soon after, and from there, the rest is history.
Andy and Tammy Reid had five children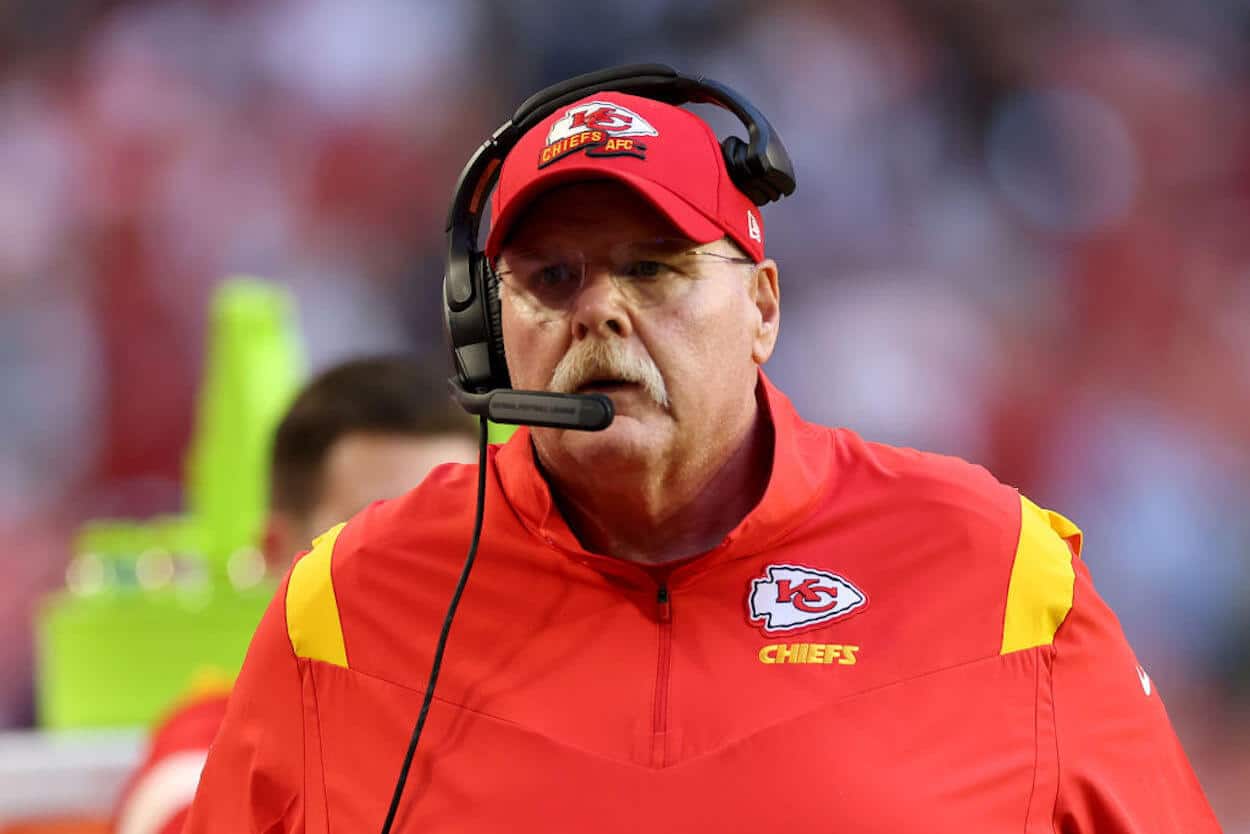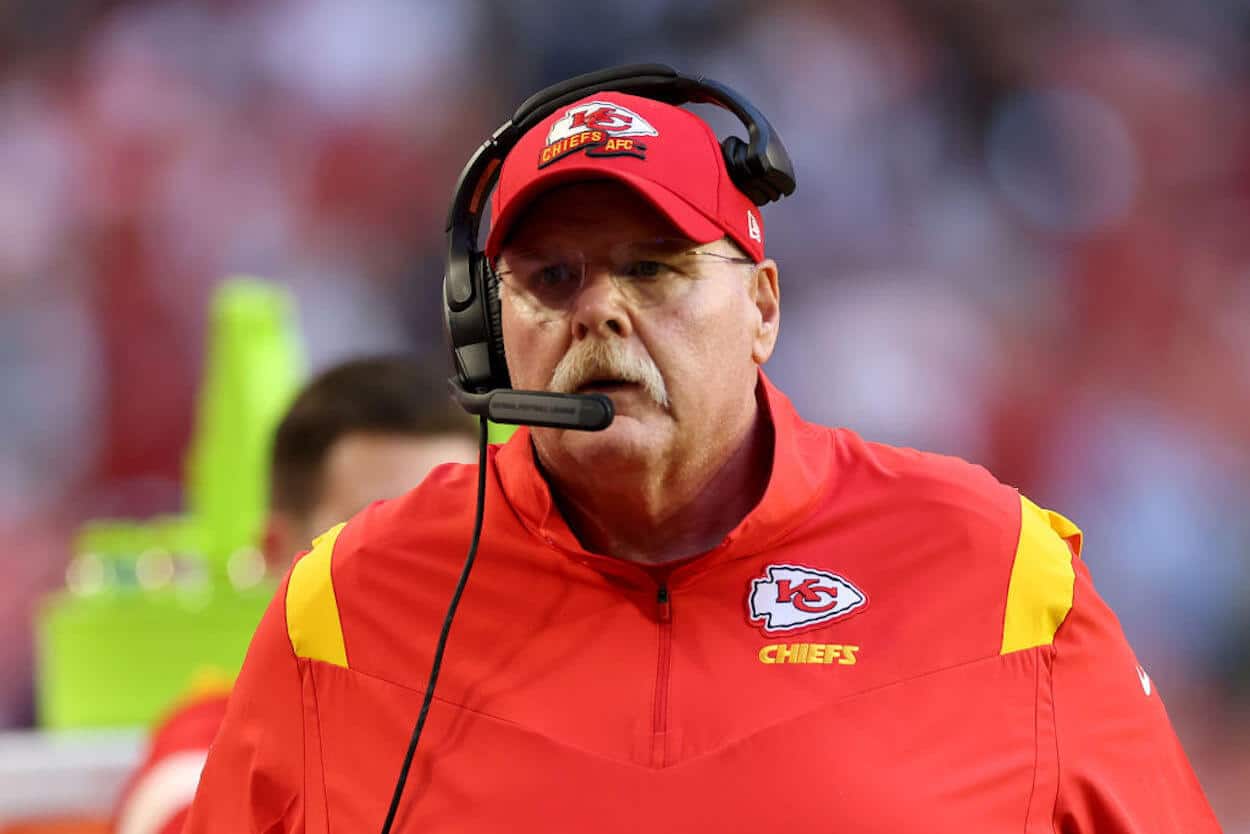 When Tammy linked up with Andy, she couldn't have known where her life would take her. Not only did she bounce around the country with her husband, watching him become one of the leading coaches in NFL history, but the couple would also have five children together.
Garrett, the oldest, was born while the Reids still lived in Utah. Britt, Crosby, Drew Ann, and Spencer followed. To further underscore the challenges of being an NFL family, all five of the children were born in different states.
Two of the three sons, Garrett and Britt, followed their dad onto the gridiron.
Garrett Reid tragically died at Eagles training camp in 2012
While he couldn't win the Big Game with the Eagles, Andy Reid's time in Philadelphia was rather successful. That stint, however, also included one of the lowest points of his life.
Garrett Reid, Andy and Tammy's oldest child, "struggled with drug abuse for years and was imprisoned for a 2007 high-speed car crash in which another driver was injured," according to an ESPN News Services story. "Police found heroin, which Reid admitted to using, and more than 200 pills in his car. When he surrendered to begin serving his sentence in that case, prison guards found Reid had tried to smuggle prescription pills into jail."
Reid told the judge during his sentencing, "I don't want to die doing drugs. I don't want to be that kid who was the son of the head coach of the Eagles, who was spoiled and on drugs and OD'd and just faded into oblivion." In 2012, he seemed to be following through on those words. He headed to Eagles training camp alongside his father and unofficially assisted the team's strength coaches.
Tragedy, however, was around the corner.
On Aug. 5, 2012, Garrett Reid was found dead in his room at Lehigh University. As documented on NFL.com, a coroner eventually determined that the 29-year-old had overdosed on heroin.
"These results sadly confirmed what we had expected all along," the Reids' statement said. "We understood that Garrett's long-standing battle with addiction was going to be difficult. He will, however, always have our family's love and respect for the courage he showed in trying to overcome it. In the end, we take comfort in our faith and know that he's in a better place."
Britt Reid also worked with his father before a drunk driving incident cost him his job
Britt Reid, like his father and older brother, also worked in football. He briefly interned with the Eagles during 2009 training camp and, after some time at Temple, joined the Chiefs organization as a Defensive Quality Control coach. Reid worked his way up the ladder, becoming an assistant defensive line coach, a defensive line coach, and a linebackers coach.
It was in that latter role that Britt Reid, alongside his father, helped Kansas City win Super Bowl 54. When the club returned to the Big Game the following year, though, the coach's presence in the news took on a much different tone.
As documented in a Yahoo Sports post, Reid crashed into two stopped cars on Feb. 4, 2021. The coach's blood alcohol content was above the legal limit, and he admitted to taking Adderall that night. The crash also left a five-year-old passenger in one of the other vehicles with "severe traumatic brain injury, a parietal fracture, brain contusions, and subdural hematomas."
Reid was understandably absent from the Chiefs' disappointing Super Bowl, which saw them crumble before the Tampa Bay Buccaneers. The club placed him on administrative leave and allowed his contract to expire, ending his connection with the organization.
Reid, who was previously sentenced to up to 23 months in jail plus probation (h/t ESPN) and was arraigned after a road rage incident (h/t ESPN), was sentenced to three years in prison in November 2022. As noted in a New York Times piece, that was short of the maximum possible sentence.
How to get help: In the U.S., contact the Substance Abuse and Mental Health Services Administration helpline at 1-800-662-4357.