Andy Roddick Tossing His Tennis Trophies Reveal the Frustrating Part of His Retirement
Athletes are naturally competitive; it's in their DNA. But occasionally, you come across a rare athlete who's so driven to succeed that their persona is defined by their need to win. Football has Tom Brady. Basketball has LeBron James. And tennis has Andy Roddick.
Andy Roddick's tennis career
Roddick turned pro at the tender age of 18, making a name for himself by beating the legendary Pete Sampras during the Miami Masters. That same year, in 2001, his stock would continue to soar as he posted impressive performances against some of the sport's top names: Gustavo Kuerten, Michael Chang, Goran Ivanisevic. 
In 2003, his breakout year, he would put up an impressive win against Andre Agassi. That year, the rising young star won his first Master's Series title and Grand Slam titles. For the entirety of 2003 he carved a path through the world's top-ranked players including an impressive win against Juan Carlos Ferrero. By the end of the year Roddick was considered the No. 1 player in the world.
That position was short-lived. Not long after, Roger Federer dethroned Roddick in 2004. The Swiss tennis star was a continual thorn in Roddick's side for years to come. Roddick never quite had the same luck or incredible performance he did during those first few years. But he remained a fierce competitor until his sudden retirement in 2012. 
Roddick's early retirement
There's no doubt that Roddick was good; the tennis Hall of Fame inducted him in 2017. But greatness eluded him by a narrow margin. Roddick was known for a blazing fast serve that once clocked at 152 miles per hour.
His aggressive serve was a big advantage early in his career, but as time went on, other players figured Roddick out, learning to deal with his speed and power more efficiently. Taking away a primary weapon, coupled with the well-known fact that Roddick had a weak backhand, put a serious dent in his armor, one that other players began actively exploiting. Players like Federer and Rafael Nadal.
Federer may go down as the greatest to ever play the sport of tennis. At very least, his name is on the shortlist, as is Nadal's, who were both unfortunately contemporaries of Roddick. In fact, of the 24 times that Roddick met Federer, he would lose 21 of those matches. Roddick had talent and sheer drive, as Tennis World details, but he may have competed in the wrong era. 
Throwing out trophies, saying 'goodbye' to the past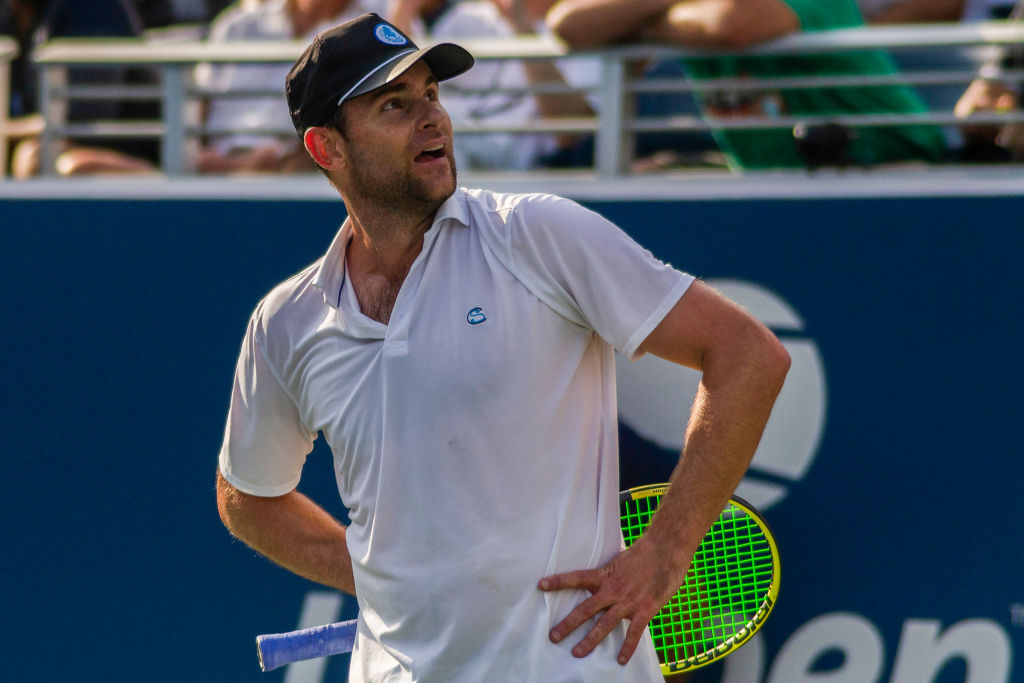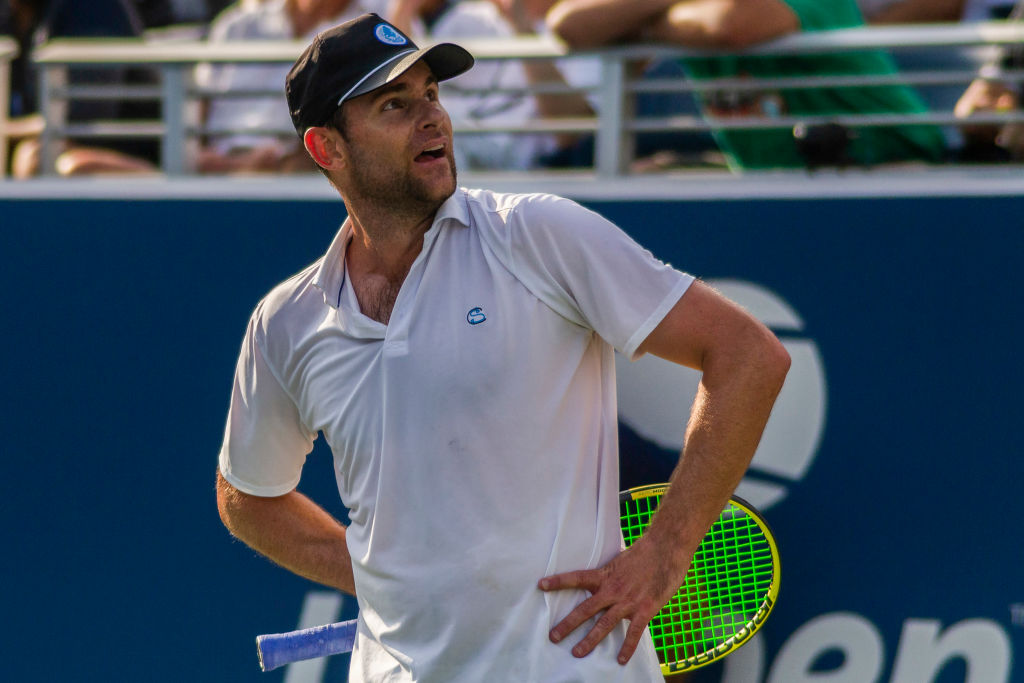 In 2012, on his 30th birthday and in the midst of the U.S. Open, Andy Roddick decided he'd had enough. It was time to throw in the towel. In a teary press conference, the 30-year-old told fans the U.S. Open would be his final tournament. A spur-of-the-moment decision for Roddick. But to hear him tell it, there was no more room left for him to grow. 
His wife, model Brooklyn Decker, tells a funny but heartbreaking story about Roddick's post-tennis life. According to USA Today, she returned home one afternoon to find that her husband had thrown away all of his trophies except for the U.S. Open one. Like his retirement, it was a moment of passion. The way the retired star saw it, he was no longer the best, and he didn't deserve the trophies. 
That doesn't mean Roddick sits around and sulks. He has a busy career as a radio and TV commentator, according to the New York Times, working for organizations like Fox Sports and the BBC. As far as his competitive drive? Roddick has found other ways to exercise that muscle, namely through his charitable organization that helps provide low-income families with resources and opportunities.  He might not be on the clay anymore, but he's found other ways to channel his drive.