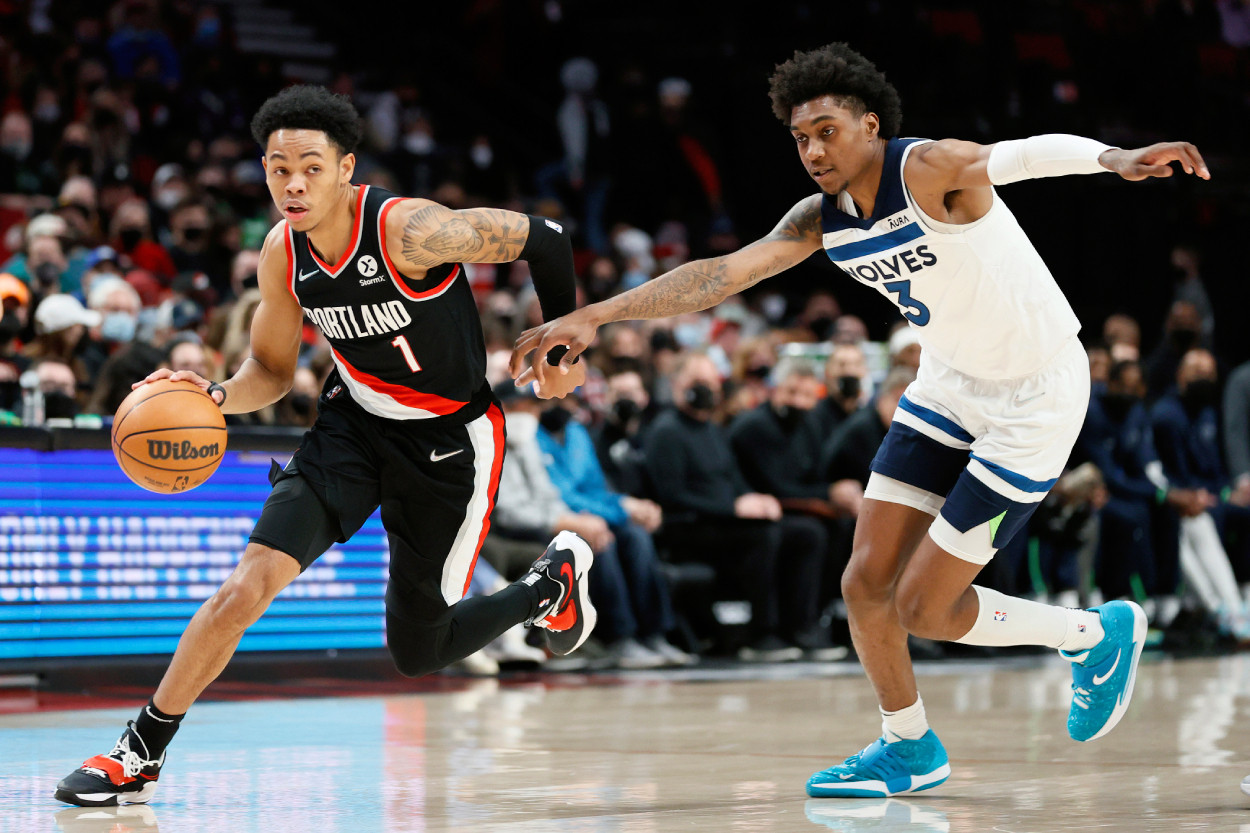 Anfernee Simons Growth Made CJ McCollum Expendable in Portland and Now the Starting Spot Next to Damian Lillard Belongs to Him
With CJ McCollum traded away to the New Orleans Pelicans, rising Portland Trail Blazers star Anfernee Simons is slated to start alongside Damian Lillard.
When the Portland Trail Blazers shipped CJ McCollum to the New Orleans Pelicans just two days before the NBA Trade Deadline, the overwhelming storylines centered around the Pels trying to satisfy injured star Zion Williamson and the Blazers turning the franchise over to superstar Damian Lillard.
Lost in the hype of those scenarios was what the trade said about Portland's strong belief in the bright future of 22-year-old guard Anfernee Simons. Make no mistake about it: Simons' stellar play while Lillard and McCollum missed time with injuries made McCollum expendable. And it made Simons the player the Blazers want to be paired with Lillard in the backcourt for years to come.
Anfernee Simons was born to be an NBA player, and he seems poised to shine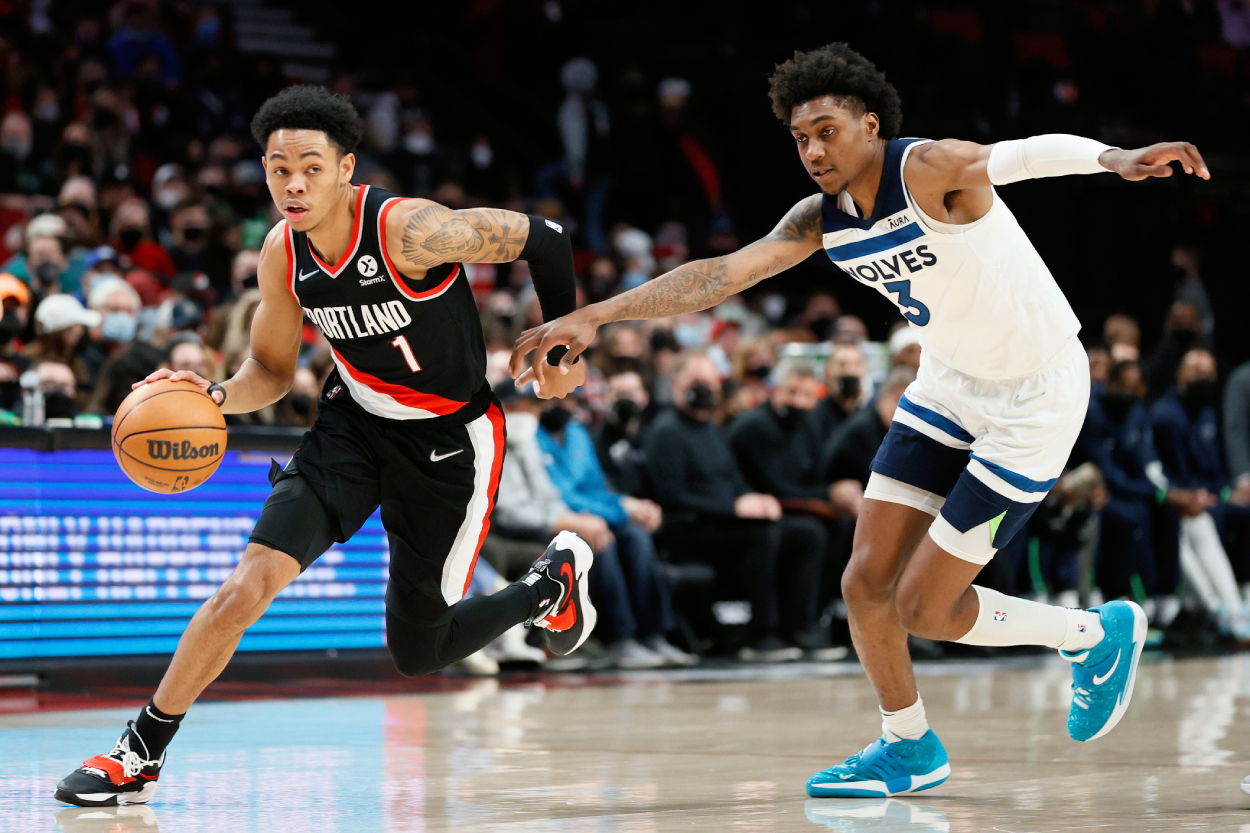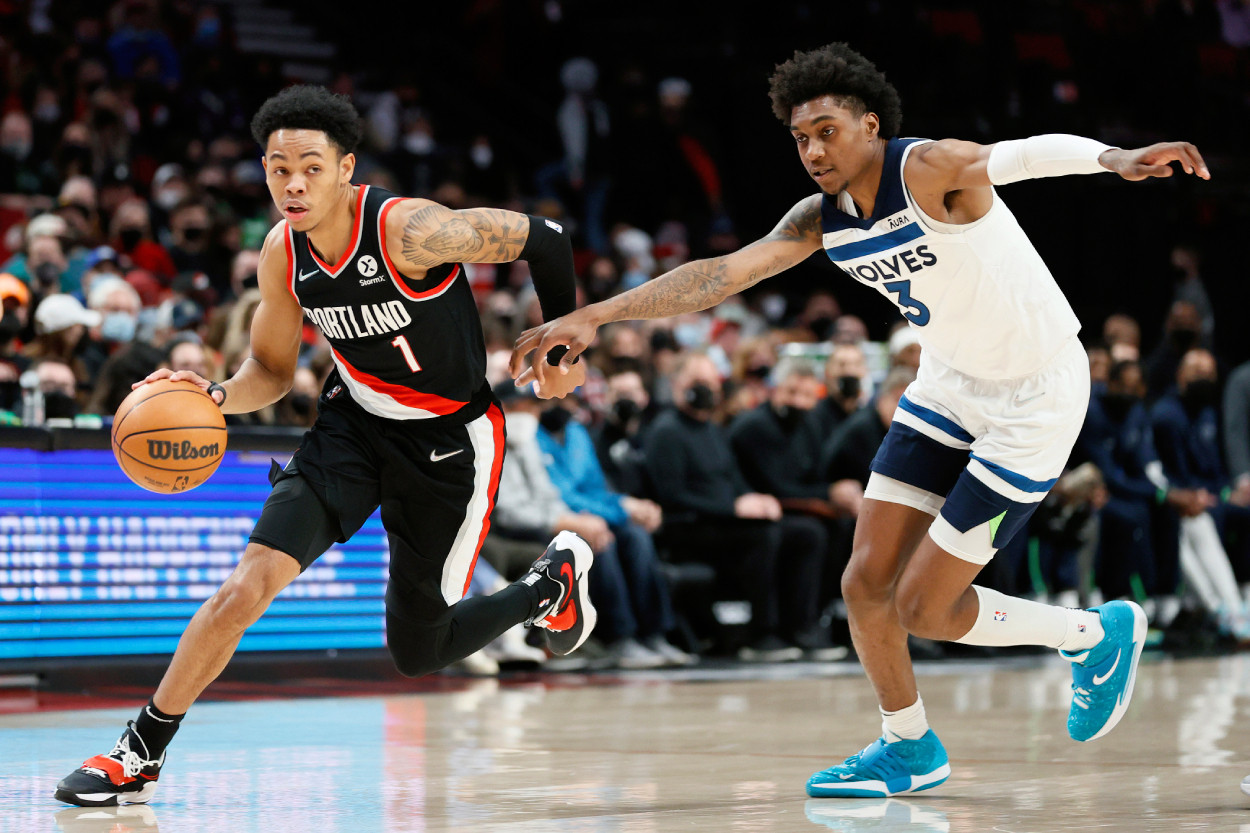 You could almost say that Anfernee Simons was born to play in the NBA. Hailing from the Orlando suburb of Altamonte Springs, Fla., Simons grew up around two basketball-loving parents. His namesake, of course, was former All-NBA point guard, Anfernee "Penny" Hardaway. But because Hardaway's playing career mostly ended before Simons was bouncing a basketball as a baby, Simons' first NBA jersey was that of former Magic star Tracy McGrady.
Simons said he would occasionally ask his parents why they named him after Hardaway. Unlike Hardaway, who had the famous nickname of "Penny," Simons goes by "Ant" with coaches and teammates.
"They said he was a really good player," Simons said to OrlandoMagic.com, referring to Hardaway, whom he played for while staring for USA Basketball's Under-19 National Team in 2017. "(Hardaway) was probably the second-best player in the league next to Michael Jordan, so I feel like it was an honor."
Simons turned pro straight out of prep school, hit the NBA at 18 years old, and spent the past three seasons learning from Damian Lillard and CJ McCollum. The moments would ready him for the one he has now.
Now in his fourth NBA season, Simons could be Portland's next superstar guard 
Injuries and illnesses wrecked this season for Portland — Chauncey Billups' first as head coach. Lillard was in and out of the lineup before finally needing surgery to repair a core muscle injury. McCollum missed six weeks when he suffered a scary collapsed lung following a hard hit against the Boston Celtics. McCollum spent the time away tending to his pregnant wife. Also, it allowed him to be present for the birth of his first child. It's a moment he said he would forever be thankful for because of the kindness extended by the Blazers.
As for Simons, he took full advantage of the opportunities created by the injuries to Lillard and McCollum. He averaged 23.1 points per game in January while shooting 46% overall and 42.7% from three-point range. In addition to two 31-point nights, Simmons poured in a career-best 43 on Jan. 3 to help him and the Blazers out-duel Trae Young (an NBA-high 56 points).
Simons hasn't shot the ball as well in four February games, but he's still averaging 19 points a game. Most importantly, he's made it clear he's capable of being a full-time starter for the Blazers.
Simons' growth had to have played a major role in Portland's flurry of recent trades
Portland set a new course for the franchise following its recent flurry of activity. The Blazers shockingly dealt Norman Powell and Robert Covington to the LA Clippers and CJ McCollum to New Orleans. They hope Lillard will remain loyal to Portland, and they intend to use their newfound tools to re-image the roster around the superstar.
Simons isn't likely to be going anywhere any time soon. He almost certainly will be the starter next to Lillard in the Portland backcourt. Both can be playmakers for others, and they can operate off the ball and run off screens for open looks.
Newly acquired guards Josh Hart and Tomas Satoransky are solid NBA players who could stick in Portland, while Nickeil Alexander-Walker was dealt to the Utah Jazz on Wednesday. They will push for playing time at the two guard positions and as a forward in small-ball sets.
For now, at least, the all-important starting backcourt job next to Lillard appears to belong to Simons. Portland made the playoffs in all eight of McCollum's seasons in the Pacific Northwest, and unloading him couldn't have been easy for the organization. But clearing a path to a significantly bigger role and more consistent playing time for Simons was a must for the Blazers. In this breakout season, Simons has averaged career highs in points (15.9 PPG), assists (3.7 APG), rebounds (2.7 RPG), and made three-pointers per game (2.8).
Simmons has been on a collision course for NBA greatness since birth, and he has the name to match. Now is his time to show that he's ready for it. While the storylines today revolve around McCollum's departure, tomorrow, they should be about the arrival of Simons as a budding star.
All statistics are courtesy of ESPN.com.