Angels Phenom Shohei Ohtani's AL MVP Award Shockingly Cost a Sportsbook $1,000,000 in Historic Loss
Your 2021 MLB MVP Award winners are Philadelphia Phillies slugger Bryce Harper and Los Angeles Angels two-way phenom Shohei Ohtani.
Ohtani ran away with his vote in a unanimous decision after one of the best seasons in MLB history. He hit home runs, hit for average, struck out batters, and whirled on the mound in something we haven't seen for quite some time.
Was there any other choice for the American League award other than Ohtani? Apparently not. However, not everybody is thrilled after Ohtani won the award, and one U.S. sportsbook suffered a historic $1,000,000 loss.
Shohei Ohtani was far and away the American League MVP choice after historic season with the Angels
That stat says it all. Somehow, Ohtani smashed 46 home runs while driving in 100 runs and striking out out 156 batters in 130 innings on the mound.
He got the nod to start the All-Star Game for the American League and participated in the Home Run Derby. Seriously, who does that?
The answer is nobody. Ohtani is a modern marvel that we might not ever see again. Sure, players have tried to hit and pitch but have failed to have success anywhere near Ohtani. He is electric on the mound and even more electric with the bat in his hand.
Ohtani finished with a 9-2 record and a 3.18 ERA in 23 appearances on the bump. He finished second in the MLB in home runs behind Vladimir Guerrero Jr. and Salvador Perez, who smashed 48. The Angels star finished in the top 20 in RBI and slugging percentage.
Do we need to go on? Ohtani just put together an unreal season.
Ohtani's MVP decision cost one U.S. sportsbook over $1,000,000 in losses
This bettor just made a massive amount of cash on Ohtani's MVP victory. A $30,000 bet turned into $900,000, and that is just one bettor.
Overall, the Caesars Sportsbook is losing upwards of $1 million after the Angels star walked away with the award (h/t David Purdum of ESPN).
"Ohtani was named the unanimous winner Thursday, and Caesars suffered an overall seven-figure loss on an awards market that typically doesn't attract a ton of money."

The overall loss after Shohei Ohtani won the award
That will sting the sportsbook for some time. When Ohtani's MVP odds initially came out, bettors flocked to get a piece of that action, considering how talented the guy is. In February, the bet opened at 60-1 odds and that is an absolute steal for a guy of his talent level.
Alas, it paid off in the end, with Ohtani posting one of the greatest — if not the greatest — statistical seasons in the history of the MLB.
History was made, not just for Ohtani, either.
The first unanimous American League MVP winner since his teammate Mike Trout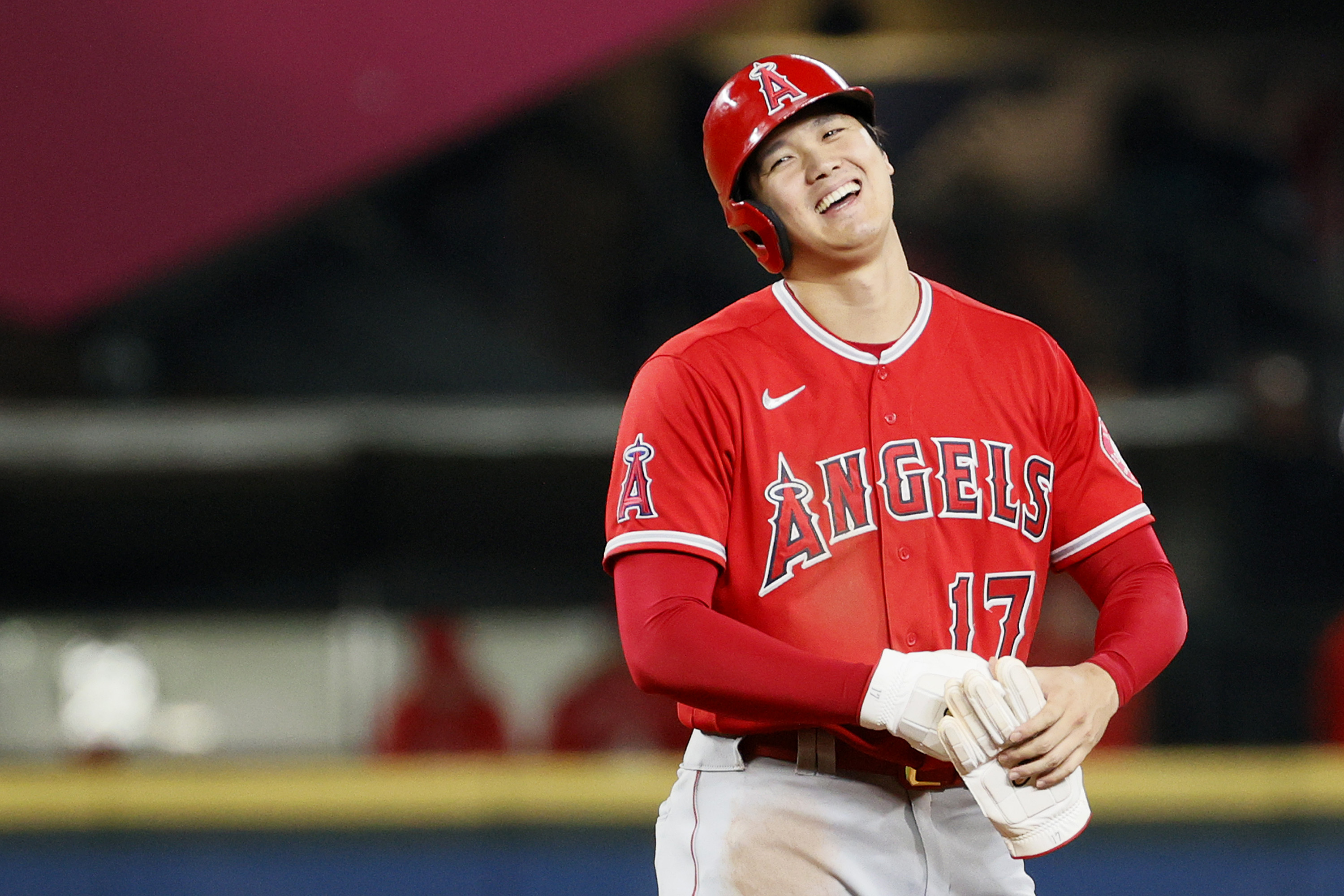 Ohtani just ran away with this award. Keep in mind, Guerrero put up a ridiculous line of 48 home runs and 111 RBIs with a .311 average. The Blue Jays star played in all but one game this season, and, any other year, he probably would have taken home the award.
But, Ohtani became the first unanimous American League MVP since Mike Trout back in 2014.
Having Trout and Ohtani on the same team seems unfair, yet the Angels playoff drought is ongoing. LA wasted no time by signing pitcher Noah Syndergaard to a massive $21 million deal in hopes of revitalizing his career, and they might not be done adding talent just yet.
Ohtani is somehow only 27 years old and won't turn 28 until July, so maximizing his prime with talent around him is critical for the Angels. Moreover, finding a way to get Trout back to the playoffs is essential also. Two of the game's best players, and not just in the league now — these guys are Hall of Famers, bonafide superstars, just hoping for a shot to win the World Series.
Nonetheless, enjoy greatness while you can, whether you're an Angels fan or not. This is something we have never seen before in the MLB — at least in this generation — and who knows if it will come again.
Shohei Ohtani, American League MVP, just as we all expected.
Stats Courtesy of Baseball-Reference