Anthony Rizzo Just Sent a Stern Message To Politicians
Players across multiple sports leagues in America boycotted games recently. They did so in response to the shooting of Jacob Blake, a Black man, that occurred in Kenosha, Wisconsin. Anthony Rizzo, the star for the Chicago Cubs, did play on Wednesday while his teammate Jason Heyward didn't. However, Rizzo gave a powerful statement after the game and ultimately sent a stern message to politicians.
The Milwaukee Bucks were the first team to boycott a game
The boycotts started in the NBA. The Milwaukee Bucks first chose to not play in their Game 5 matchup against the Orlando Magic on Wednesday, Aug. 26. Milwaukee is about 40 miles from Kenosha, Wisconsin, where Blake was shot seven times by police, according to ESPN.
The Bucks' move resulted in their game getting postponed. It also led to the other two Game 5s scheduled for Wednesday getting postponed as the five other teams who were scheduled to play in those three games also chose to boycott playing.
"We fully support our players and the decision they made," Bucks owners Marc Lasry, Wes Edens, and Jamie Dinan said in a statement, according to CBS Sports. "Although we did not know beforehand, we would have wholeheartedly agreed with them. The only way to bring about change is to shine a light on the racial injustices that are happening in front of us. Our players have done that and we will continue to stand alongside them and demand accountability and change."
The team also gave a statement.
"When we take the court and represent Milwaukee and Wisconsin, we are expected to play at a high level, give maximum effort and hold each other accountable," the Bucks said in part of the team's statement, per NBA.com. "We hold ourselves to that standard, and in this moment, we are demanding the same from our lawmakers and law enforcement."
MLB teams and players also boycotted playing games
After seeing what the NBA teams did, three MLB games were postponed as multiple teams chose to protest in response to Blake's shooting. The teams that didn't play included the Cincinnati Reds, Milwaukee Brewers, Seattle Mariners, San Diego Padres, LA Dodgers, and the San Francisco Giants
Some other MLB players also opted out of playing even though their teams still played. This included Heyward and Colorado Rockies outfielder Matt Kemp.
"Tonight I stand with my fellow professional athletes in protest of the injustices my people continue to suffer," Kemp wrote on Instagram. "I could not play this game I love so much tonight knowing the hurt and anguish my people continue to feel. In a world where we are the ones who need to remain calm while a trained professional points a gun in our face; a world where the people in uniforms who took an oath to protect us are the same ones killing us."
Chicago Cubs star Anthony Rizzo sent a stern message to politicians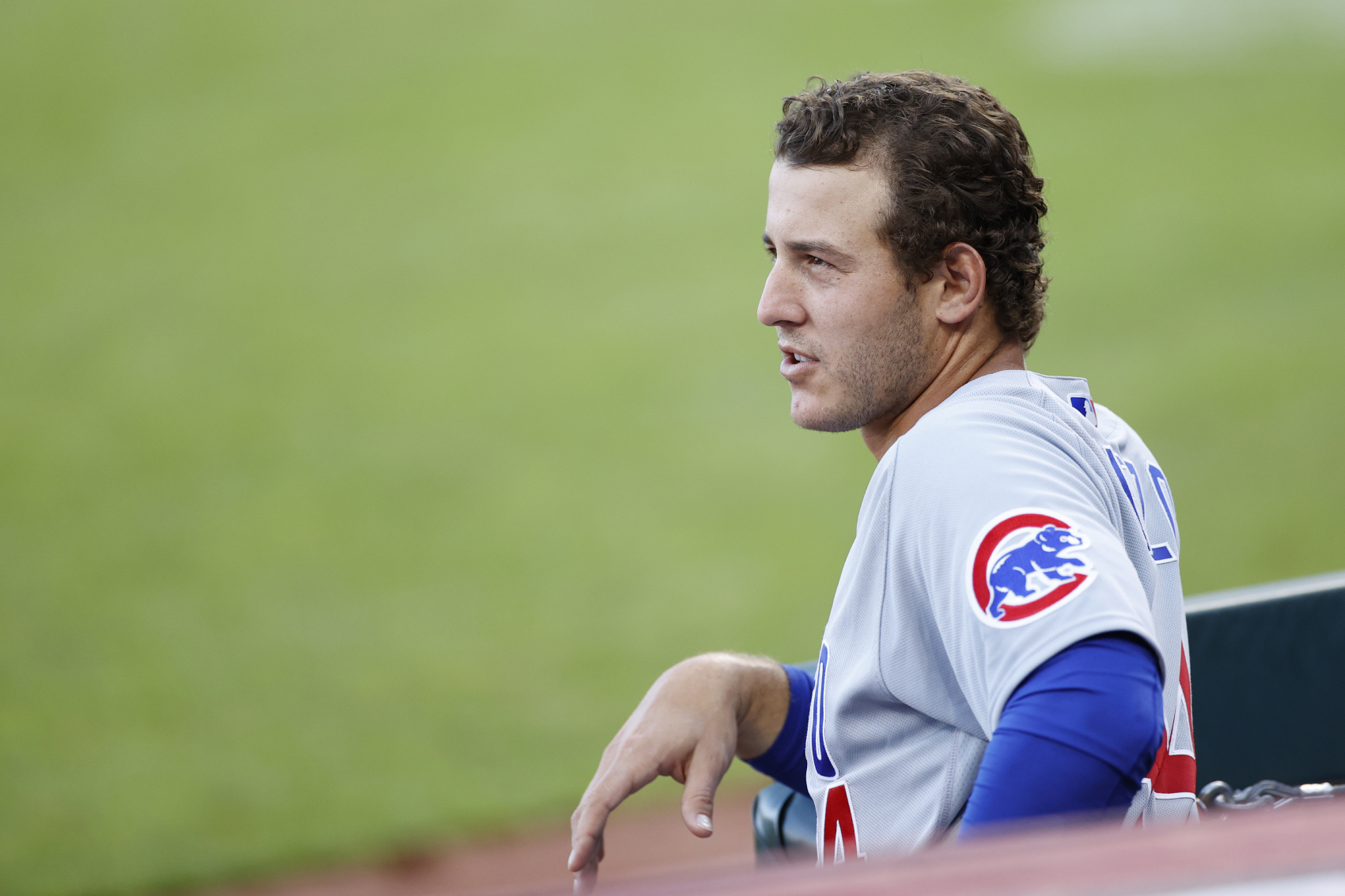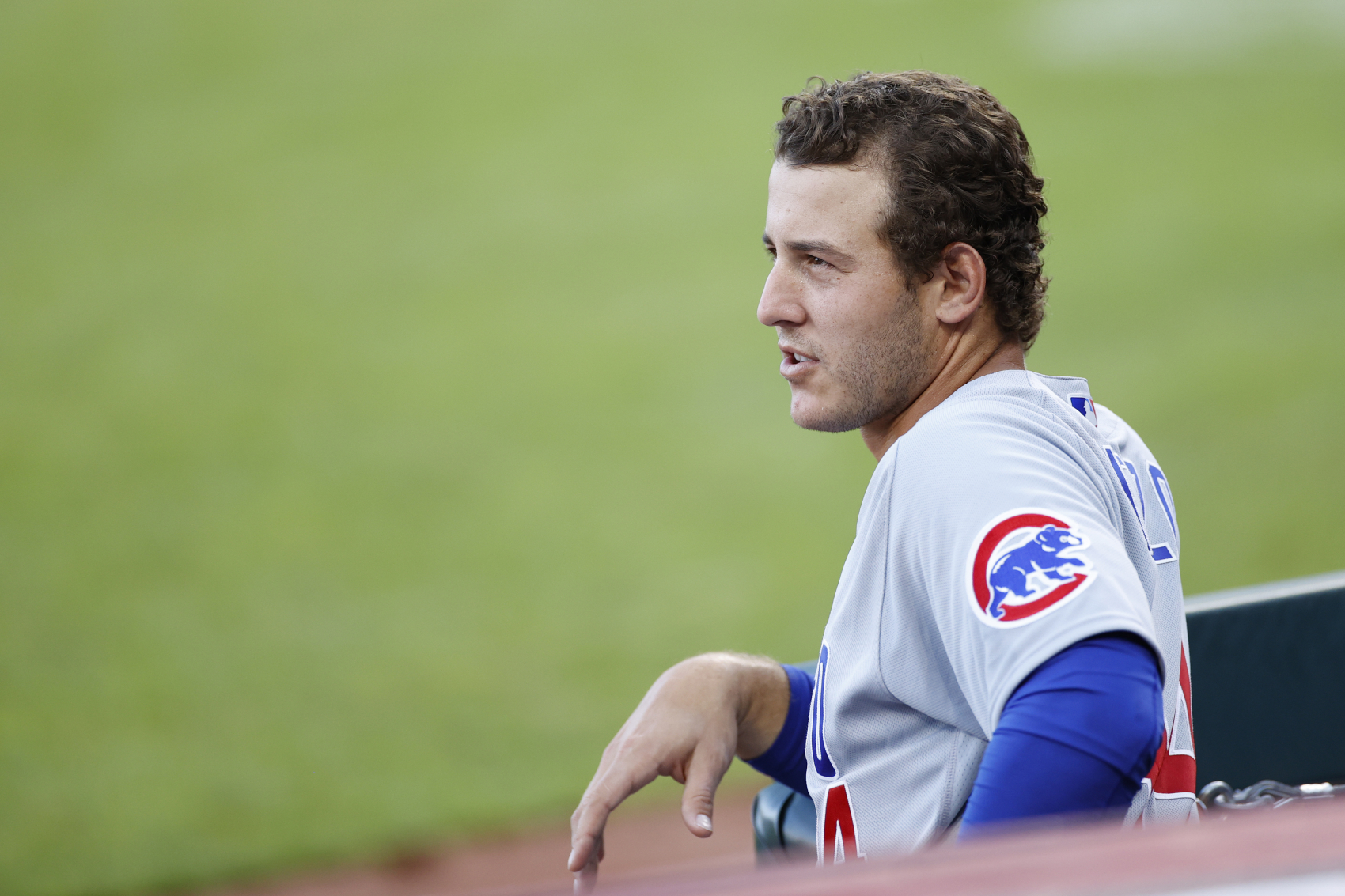 Anthony Rizzo did play for the Cubs on Wednesday, but he had a strong message after the game.
"I've gone through a lot with my high school and s**t doesn't change. It's just the fact of the matter," Rizzo said, according to USA Today. "Politicians don't really give a f**k about us. All they care about is their own agenda and it's just the way it is and it's upsetting. I'm sorry to use that language and go off. It's upsetting."
Rizzo went to Marjory Stoneman Douglas High School in Parkland, Florida. In February 2018, a student brought a gun to the school and killed 17 classmates and wounded 17 others, per USA Today.
Hopefully, athletes like Rizzo can continue to make their voices heard so that change can actually be made in America. Many are just trying to say that enough is enough.