Antoine Winfield Jr. Will Make His Father Proud As Buccaneers' Newest Safety
Antoine Winfield Jr., just like his father, was an All-American defensive back in the Big Ten. Over twenty years after Antoine Winfield Sr. entered the NFL, his 21-year-old son has followed in his footsteps. The Tampa Bay Buccaneers used the 45th overall selection on Winfield, a 5-foot-10 safety from the University of Minnesota.
Expectations are high about Antoine Winfield Jr.'s NFL future after a stellar 2019 season. The Buccaneers have not only drafted the NFL's next great safety, but they found a player who will make the Winfield name proud.
Antoine Winfield Jr. was an All-American safety at Minnesota
Antoine Winfield Jr. erased any pressure of living up to his father's name as a true freshman at Minnesota. The defensive back recorded 52 tackles, including 2.5 for a loss, and had an 82-yard interception return for a touchdown in 2016. Winfield also broke up three passes and recovered two fumbles.
Injuries limited Winfield Jr. to only four games in 2017 and 2018, respectively. Finally healthy last year, Winfield picked off seven passes, had three sacks, and forced two fumbles for the Golden Gophers.
Antoine Winfield Jr. added 83 tackles and 3.5 tackles for loss before he declared for the NFL draft. Winfield Jr. earned All-American honors and Big Ten Defensive Back of the Year.
Winfield's father, Antoine Sr., was an All-Pro defensive back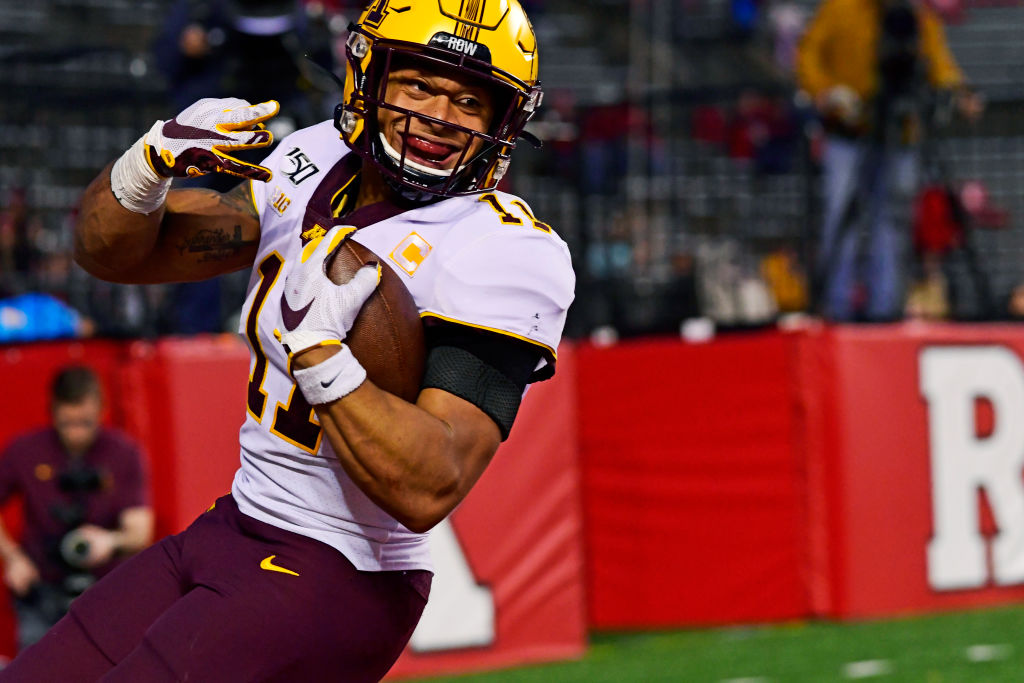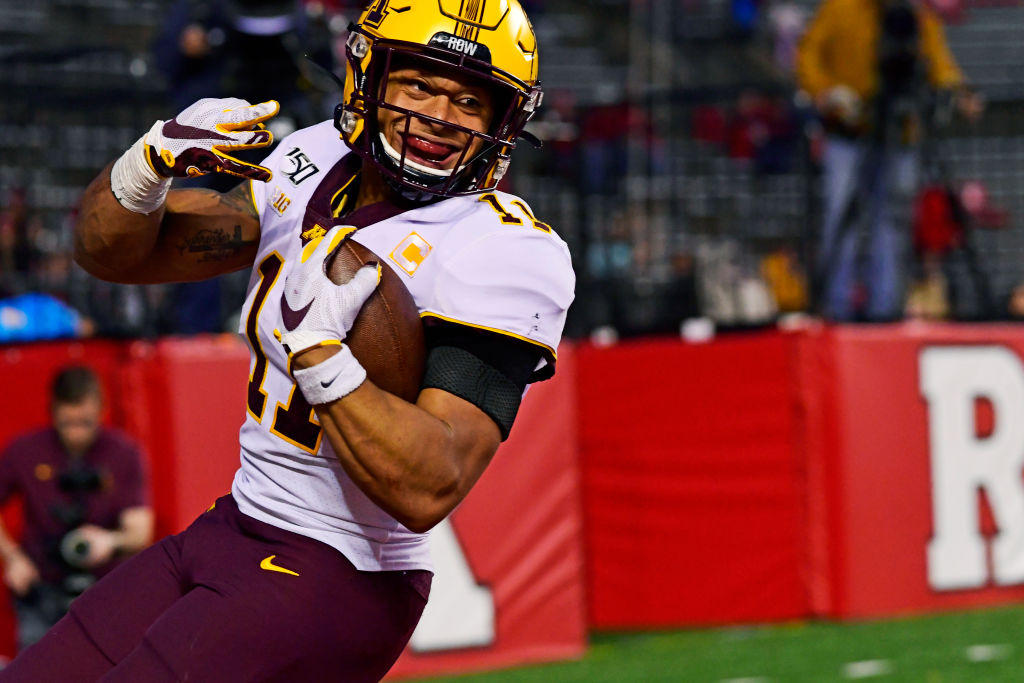 Antoine Winfield Jr. is one of several "legacy athletes" in the 2020 NFL draft. Like LSU's Thaddeus Moss and Michigan's Jon Runyan Jr., Winfield's father, Antoine Sr., was a veteran All-Pro player.
Antoine Winfield Sr. earned All-American honors at Ohio State in the late-1990s. The Buffalo Bills drafted Winfield with the 23rd overall pick in 1999, Winfield picked off 27 passes, forced 14 fumbles, recovered another 11 fumbles, and made three Pro Bowls.
An All-Pro selection in 2008, Winfield also totaled 63 tackles for loss in 15 seasons with the Buffalo Bills and Minnesota Vikings. Winfield was inducted into the Ohio State Hall of Fame in 2014, though he has not yet earned induction into the Pro Football Hall of Fame.
Winfield Jr. will be the NFL's next great safety
As the son of a former Jim Thorpe Award winner, Antoine Winfield Jr. entered college football with high expectations. The same goes for Winfield's NFL career, especially after his strong 2019 season and NFL Combine performance.
Winfield is an excellent fit for the Buccaneers and could have an immediate impact on their defense.
NFL Media's Lance Zierlein compared Antoine Winfield Jr. to former Cleveland Browns safety T.J. Ward. Although Zierlein wrote Winfield Jr. won't be a star, he praised the defensive back's play recognition and ball tracking.
"Winfield isn't as tall or as long as teams like and he's an average athlete, but he's an interchangeable safety who can flat out play. Winfield is stout and strong with above average body control and balance. He can bang on tight ends in coverage and support the run near the box. His angles to the ball are efficient against the run or pass. … he's a quality building block with the toughness and intelligence to help fortify the back end."
Talk of pressure and living up to his father's success will be associated with Antoine Winfield Jr. for the bulk of his career. But Winfield has the skills and the personality to not only make his father proud but destroy the doubts he won't be a successful NFL player.