Antonio Brown and the Tampa Bay Buccaneers Are Sending an Encouraging Message To Colin Kaepernick
Antonio Brown hasn't played in an NFL game since September 2019, as legal troubles and off-the-field issues kept teams from signing him. That was until recently when Brown signed with the Tampa Bay Buccaneers, which reunites him with Tom Brady, who he played with for one game while on the New England Patriots in 2019. Many people didn't know if Brown would be in the NFL ever again. He is a great player, but he doesn't seem to be worth the trouble and the headlines that he creates. So, if an NFL team can sign Brown, despite all of the trouble he has been in, why can't one sign Colin Kaepernick, a social justice icon that hasn't been on a team since 2016?
Maybe, this Brown-Buccaneers signing can be an encouraging message for Kaepernick.
Antonio Brown signs with the Tampa Bay Buccaneers despite his past issues
Brown started his NFL career with the Pittsburgh Steelers and became one of the best wide receivers in the NFL. He was a seven-time Pro Bowl selection while in Pittsburgh, and he earned First-Team All-Pro honors four times. Brown also led the NFL in catches twice in 2014 and 2015, led it in receiving yards twice in 2014 and 2017, and led it in touchdown catches in 2018.
However, Brown had issues with the Steelers, including the time he didn't play in the 2018 season finale due to some locker room drama. The Steelers then traded him to the Raiders for two draft picks that offseason.
With the Raiders, though, he had a horrible training camp as he manufactured a ton of drama. He even reportedly had a confrontation with Raiders general manager Mike Mayock. The Raiders then released him in September 2019. This led to the New England Patriots signing Brown, teaming him up with the great Tom Brady.
According to Business Insider, a federal lawsuit was then filed that alleged Brown sexually assaulted his former trainer on three occasions. Brown denied all of the allegations in a statement. Then in a Sports Illustrated article, another woman accused Brown of allegedly sending "intimidating" text messages to her. She also accused him of allegedly making an unwanted sexual advance toward her in 2017. The Patriots then released Brown after only playing one game with them.
The NFL has since suspended Brown for eight games. This came after, as Sporting News reports, he got arrested in January 2020 for a confrontation with a driver of a moving company. He pleaded no contest to burglary and battery charges, according to The New York Times.
Despite all of this, Brown has reportedly reached a contract agreement with the Tampa Bay Buccaneers, according to ESPN. He will likely make his debut in Week 9.
Colin Kaepernick hasn't been on an NFL team since 2016
In 2016, Kaepernick began kneeling during the national anthem to protest racism and social injustice in America.
"I am not going to stand up to show pride in a flag for a country that oppresses Black people and people of color," Kaepernick said in August 2016, according to NFL.com. "To me, this is bigger than football and it would be selfish on my part to look the other way. There are bodies in the street and people getting paid leave and getting away with murder."
Even though Kaepernick led the San Francisco 49ers to the Super Bowl and to two NFC championship games as the team's starting quarterback, he has not been on an NFL team since that 2016 season. His protests are widely believed to be the reason why too.
Kaepernick did hold a workout that had several teams in attendance in November 2019. It did not lead to a team signing him, though. Many people also thought that Kaepernick's desire to be a starter has been why no teams have signed him, but ESPN's Stephen A. Smith reported in September 2019 that Kaepernick's girlfriend Nessa said that Kaepernick is willing to take a backup job, according to CBS Sports.
Antonio Brown's signing sends an encouraging message to Colin Kaepernick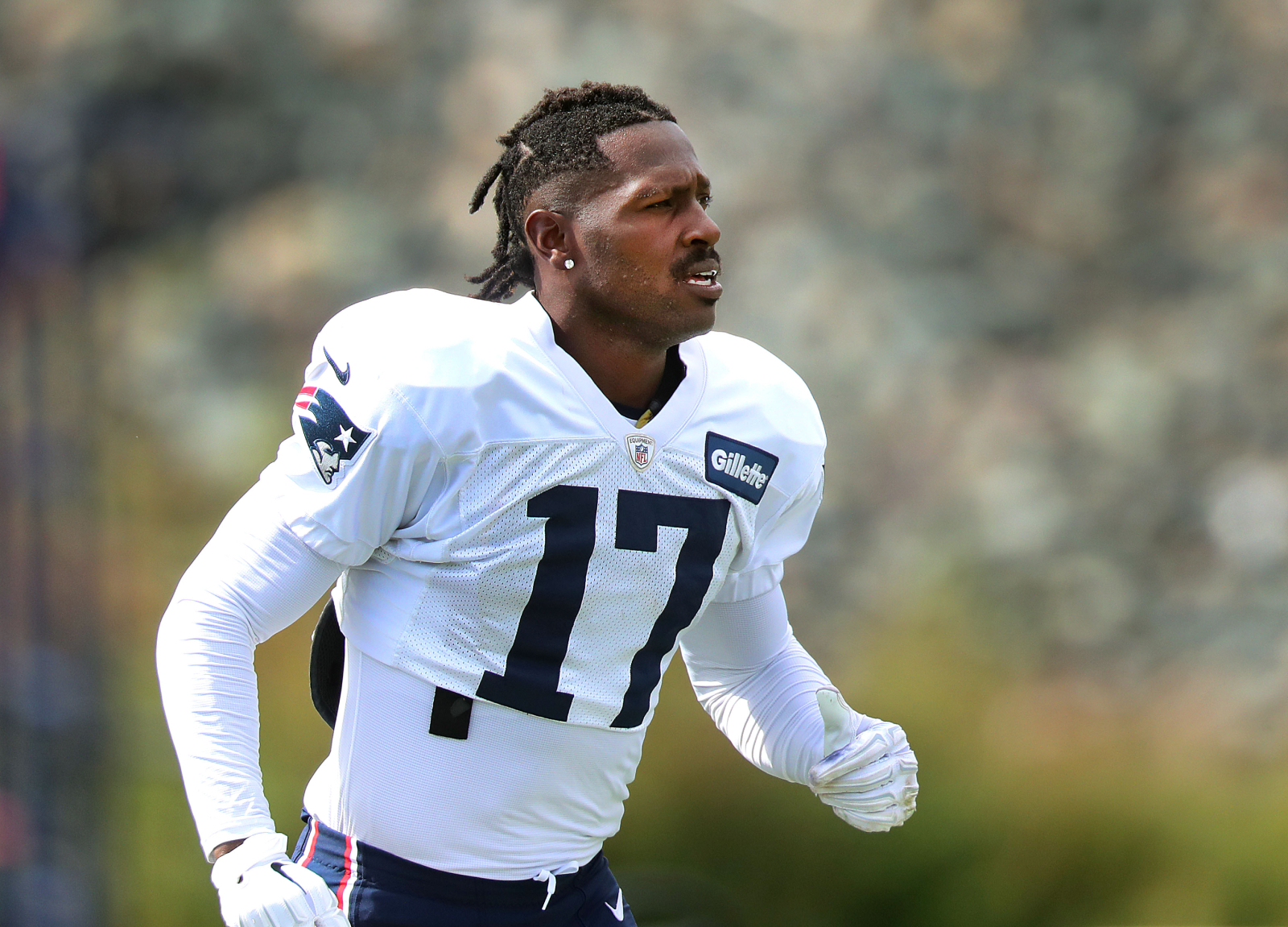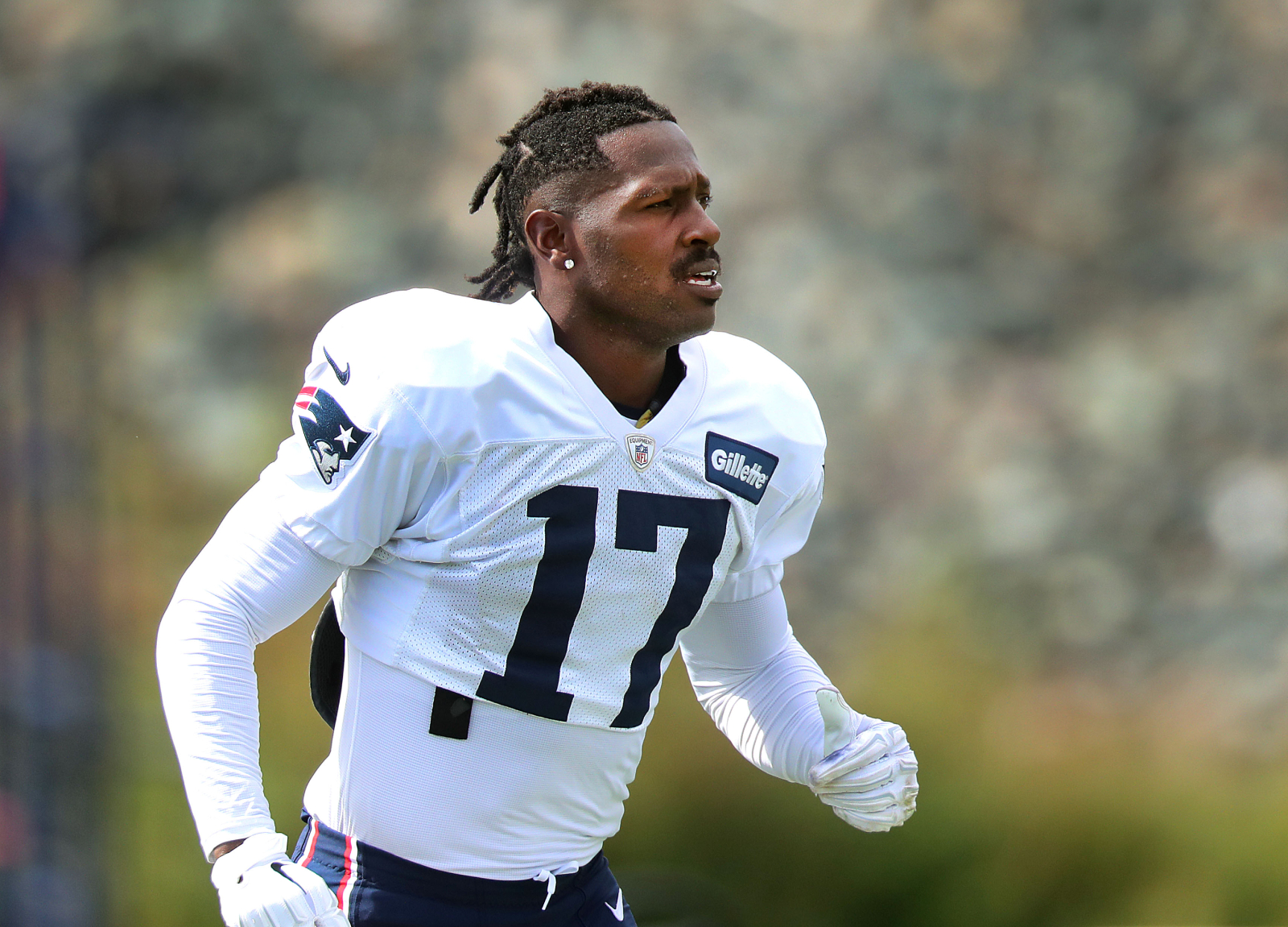 No, Kaepernick is not as good a quarterback as Brown is a receiver. However, Brown's signing should still be an encouraging sign for Kaepernick.
Kaepernick has not had legal issues like Brown has had. He also didn't manufacture drama like Brown did with the Steelers and Raiders. So, if Brown can get signed, despite his troubled history, why wouldn't a team want to sign Kaepernick, a quarterback better than most of the backups in the NFL, who has not been a troublemaker?
Additionally, several players have knelt during the anthem this year. Why can they kneel and be on a team, and Kaepernick can't?
There haven't been many reports of teams having any interest in Kaepernick so far this season. But Brown getting signed — even with all of the trouble he has been in — should be an encouraging message to Kaepernick that there might be a team out there willing to sign him as well.
Stats courtesy of Pro Football Reference