Antonio Brown Loses out on $500,000 in Sale of Pennsylvania Mansion — Which Includes a 2-Story Treehouse — in $1.4 Million Sale
Antonio Brown, receiver for the Tampa Bay Buccaneers, recently lost out on a pretty big chunk of change. Brown used to play for the Pittsburgh Steelers, and he is one of the NFL's premiere receivers. He started his career in 2010 with the Steelers, and went to the Buccaneers by way of one season with the Patriots. He was selected for the Pro Bowl in 2011 after putting up not only over 1,000 receiving yards, but also over 1,000 returning yards with special teams. After spending almost a decade in Pittsburgh, Antonio Brown bought a mansion there — and he recently sold it, but at a loss of $500,000.
Antonio Brown lost out on $500,000 when selling his mansion
The mansion that Brown bought in Pennsylvania was something that dreams are made of for most people. According to Creative Loafing, the home is 8,797 square feet, including five bedrooms and seven bathrooms. Then there's all the luxury. The house also has a home theater, a sauna, a gym, an artificial turf field, and a steam shower. It has everything an athlete would need to stay fit. 
The home sits on about 3 acres, and on the land is one more feature: a treehouse that boasts two floors and one bedroom. This treehouse is made to mimic a luxury skybox. It has floor-to-ceiling windows, a bar, a bathroom, a loft, and a living area in addition to the bedroom. It seems like a perfect retreat. The treehouse was even featured on Animal Planet's series Treehouse Masters.
Brown bought the property for $1.9 million, according to KDKA CBS in Pittsburgh. After three seasons away from Pittsburgh, he sold it for $1.4 million, after initially listing it for $2.3. That means he sold it for a $500,000 loss. 
Brown has other properties, too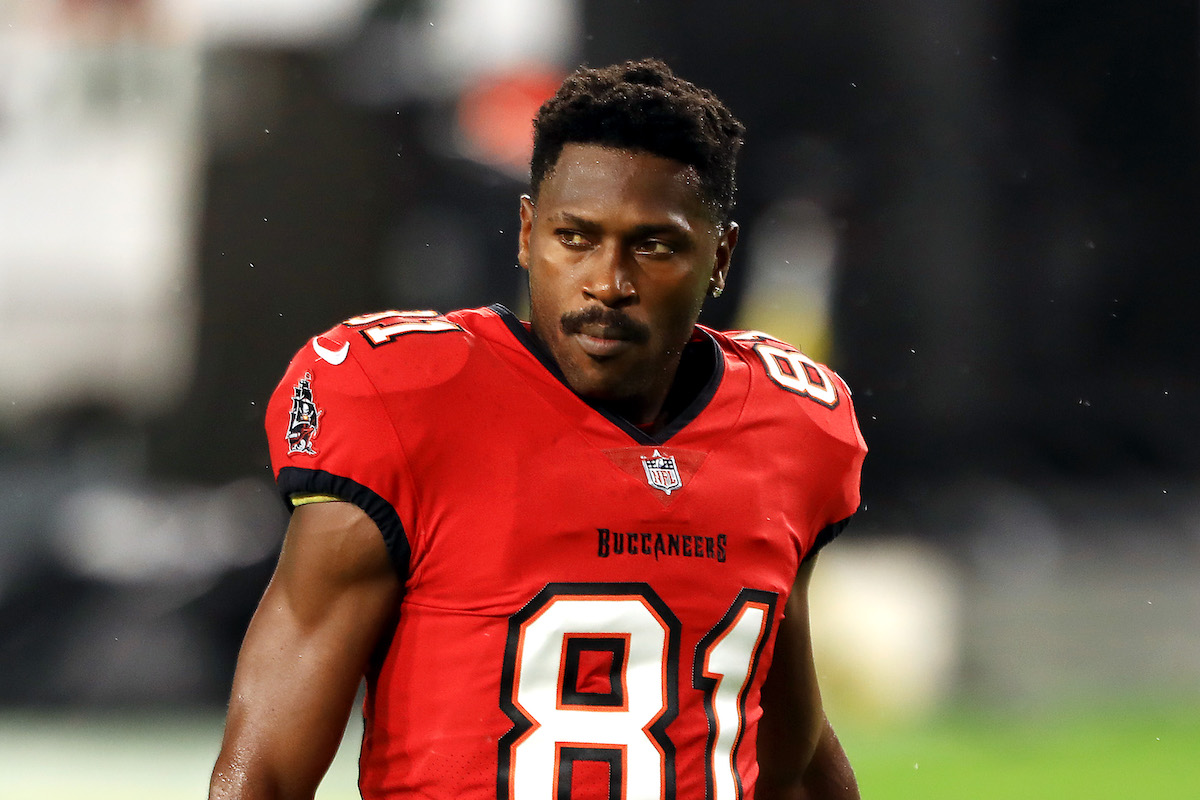 The Pennsylvania mansion is not the only property that Brown owns, though. Brown is originally from Florida, and now he plays in Tampa Bay. He's bought property in Florida, and it's even more over the top than the mansion with the treehouse.
Brown purchased a home in Miami, near his hometown, for $6.6 million. This is a 12-bedroom home that also boasts a formal dining room that can seat 20 people. It even has a private synagogue. But Brown didn't add the synagogue himself; the former owners added it so that they had a private place of worship for family and friends. 
The house also features luxurious marble and spiraling staircases, along with a professional kitchen, pool, wet bar, and cabana house. He bought the house in 2016, while he was still playing for the Steelers.
Creative Loafing says that Brown's main residence is currently in Fort Lauderdale, Fla.
What is Antonio Brown's net worth?
Brown signed a contract worth $6.25 million with the Buccaneers for one season. Currently, Celebrity Net Worth puts Brown's net worth right at $20 million. It's estimated that he has made more than $70 million from his NFL contracts. He signed a $68 million four-year contract in 2017, which made him the highest paid wide receiver in the NFL. Just for one year, though; Odell Beckham Jr. broke that record the next year.
In addition to multi-million dollar houses, Brown is also a gearhead and has spent millions on a car collection.
RELATED: Antonio Brown Uses 1 Instagram Post to Prove He's Turning Over a New Leaf