Antonio Brown's Parents: Between an Estranged Father and a Mother Who Kicked Him out of the House, the WR Was Homeless at 16
In the NFL, there are heartwarming tales of parents who sacrificed everything to make sure their kids got to pursue their athletic dreams. Unfortunately, that's not the case for everyone. Antonio Brown has been an impressive and headline-grabbing athlete who has managed to build a dedicated fan base. Those fans may like to know more about Antonio Brown's rise to fame, including his parents, and his home life before making it as a professional athlete. The story, though, is not likely to leave anyone with a warm and fuzzy feeling. Instead, Brown's tale is a testament to his perseverance and dedication. 
Antonio Brown's father was also a football player
Antonio Brown's parents were quite young when he was born, and that may have contributed to the tumultuous relationships that followed. When Brown was still a baby, his father — Eddie Brown — left Brown with his mother. The elder man had his own athletic goals in sight, and raising a baby wasn't part of the equation.
Things worked out well for Eddie Brown on the field, and he played two seasons at Louisiana Tech before gaining the attention of the Phoenix Cardinals. Ultimately, he didn't make the team, but he had a second shot at a professional career and ended up playing for the Arena Football League's Albany Firebirds. 
Brown may have followed in his father's footsteps, but it was without his influence. The pair did not have a relationship at all during Brown's childhood. When Antonio Brown's controversial decisions had him gaining headlines for all the wrong reasons, his absent father weighed in about his inability to handle the pressure of the NFL. Antonio quipped back that Eddie was a "failure" as a father and bitterly commented that he gifted the man a Rolex for wasted time.
Antonio Brown's mother kicked him out of the house when he was a teen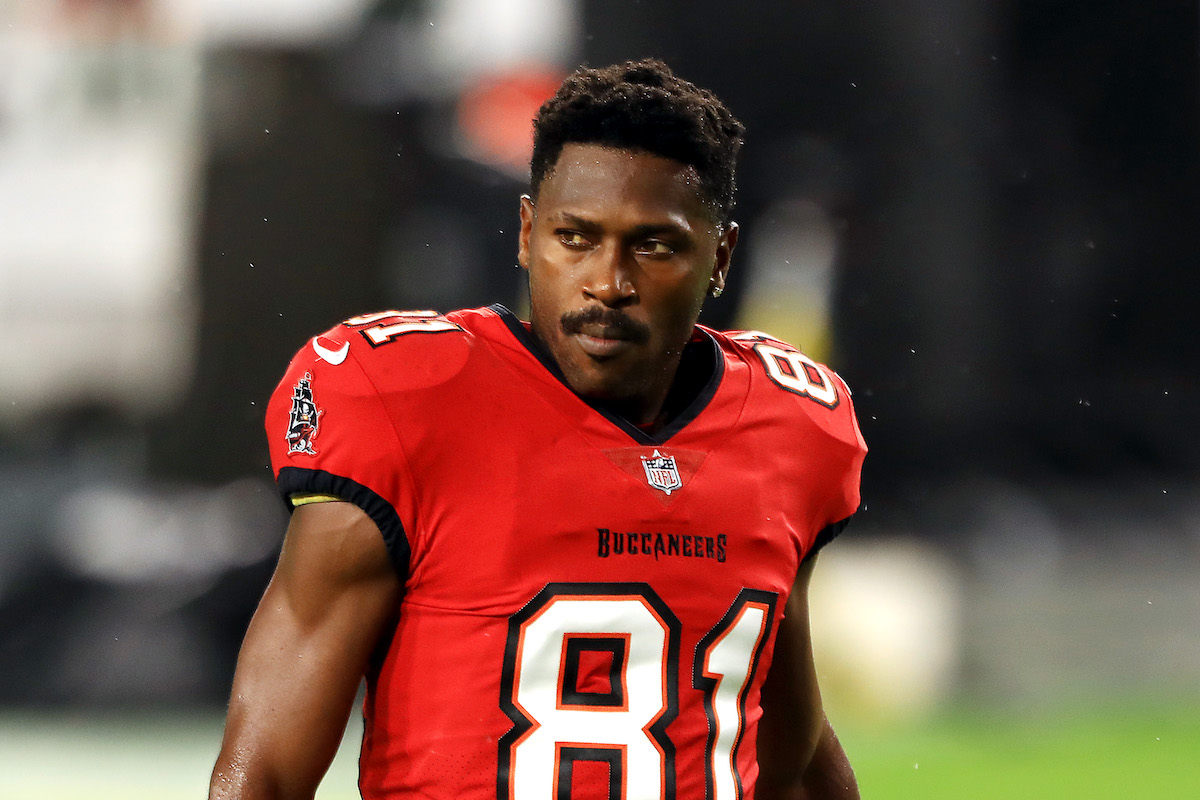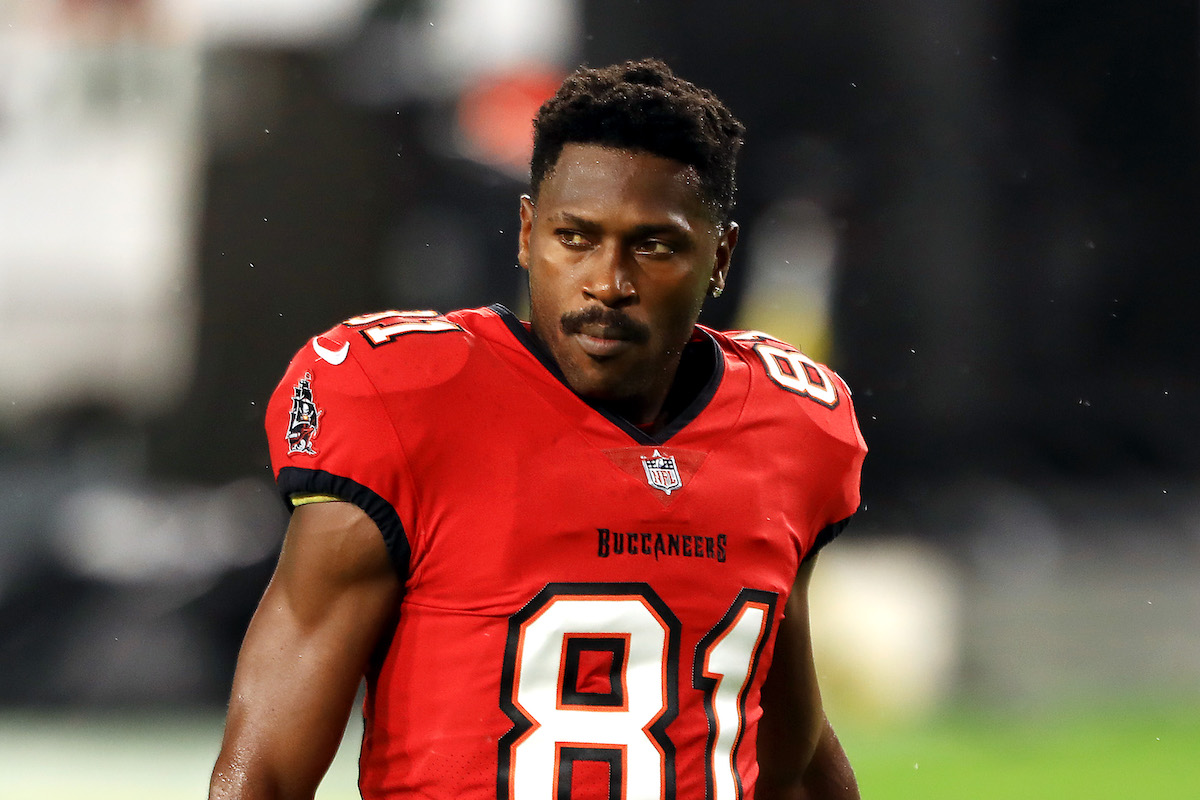 While Eddie Brown was off making his football dreams come true, Adrianne Moss — Brown's mother — was left to single-handedly raise her son alongside his younger brother. While a young mother with two children to raise on her own came with many obstacles, the most memorable problems for the household started when Moss remarried, at least according to Brown's memories. 
As Heavy reports, Brown did not get along with his new stepfather, and it eventually led to him being homeless at the age of 16. "My dad was away, my mom had another husband, and that relationship with me didn't fine-tune very well. As a teenager, I had to live with teammates and kind of find a way for myself," Brown recalls of scraping by during this time of his life.
Patched up relationships with his parents define Antonio Brown's family today
Despite these very tumultuous beginnings, Antonio Brown seems to have patched up relationships with both his parents. After ignoring his father's initial attempts to reconnect, Brown did eventually give in and start talking. The pair have had some public fights and disagreements, but they've also been at one another's side to show support during major moments. For example: Antonio showed up at his dad's event when his jersey was retired. 
Meanwhile, Antonio Brown has made it clear that he has no hard feelings toward his mother. "I know we all go through things for a reason, and I don't blame it on nobody because God controlled my life, and he had a plan for me," the football player explained of his philosophy.
While the tale of Antonio Brown's upbringing may not be a fairy tale, it has certainly given him experience with perseverance and commitment to his talents.
RELATED: Antonio Brown Uses 1 Instagram Post to Prove He's Turning Over a New Leaf