Antonio Brown Takes on Baker Mayfield and Eric Weddle… on Twitter
Antonio Brown is no stranger to stirring up controversy on Twitter. Last week, Brown went on a Twitter tirade in which he compared his sexual assault allegations to those of Ben Roethlisberger, Shannon Sharpe, and New England Patriots owner Robert Kraft. He also supported the harassment of the Sports Illustrated journalist that had released a piece on him, commenting that it was the "system working effectively" that the writer was receiving death threats.
Brown later deleted all of those tweets, likely at the suggestion of his agent Drew Rosenhaus and his legal team. But if the plan that his team put in place was to lay low on social media for a while, that didn't work out for very long.
Antonio Brown takes shots at Baker Mayfield
Antonio Brown just saw the Baker Mayfield comments. pic.twitter.com/KjZG3x6Aos

— Dov Kleiman (@NFL_DovKleiman) September 28, 2019
Baker Mayfield posted a picture of himself at Oklahoma on Instagram Friday night with the caption "just some undersized walk on… keep that same energy." This picture got a quick response from a fan. "Win football games," the fan posted. "That speaks louder than these AB'ish style posts…"
Clearly not happy to be compared to Antonio Brown, Mayfield shot back to the fan; "you're right… let me call out my teammates and throw a fit about my helmet then go freeze my feet off."
Brown responded early in the morning with a pair of tweets. The first, which has since been deleted, read: "Sorry ass Chico keep rolling right you ain't done nothing in this league the internet only place you would ever talk to or about me; you know you get beat quick slice you up some humble pie."
He followed that response up with a retweet referring to an issue in Mayfield's past, adding the comment "should of never been drafted before Lamar Jackson what a big scam."
Earlier in the week, it was Eric Weddle
On Thursday, Eric Weddle poked fun at an Antonio Brown tweet that said "the game need me like I'm test answers," responding "def don't." When a fan pointed out that Weddle can't guard Antonio Brown over the top, Weddle responded; "don't need to. [He] isn't on a team."
This led to the following Twitter exchange between Antonio Brown and Eric Weddle:
Brown (@AB84): "U need some attention lil man glad I put that stuff arm in your neck in pittsburgh u deserved it Lil Weedle"
Weddle (@weddlesbeard): "Hahahahhaahaha. AB. When are u gonna learn that it isnt about you. Never was and never will be. Got a game to get ready for. Good luck my guy!"
Brown (@AB84): "Bro I don't even know you don't call me AB that's my NFL name dummy ! I'm not on your team never been shut your mouth Jabroni"
Weddle (@weddlesbeard): "Ur not making any sense bud. Glad ur not on my team! Call urself whatever u want. Doesnt matter one bit to me. Goodluck at CMU my bro."
Brown (@AB84): "Keep you luck duck ; listen to your team stay focus on your opponent not AB ! AB is the brand not the individual! Clearly An AB fan ! Even know about education oh realllyyy"
Brown then posted pictures of himself having success against Weddle when they were on the Pittsburgh Steelers and the Baltimore Ravens, respectively, with the caption "some things will never change."
Brown keeps missing the point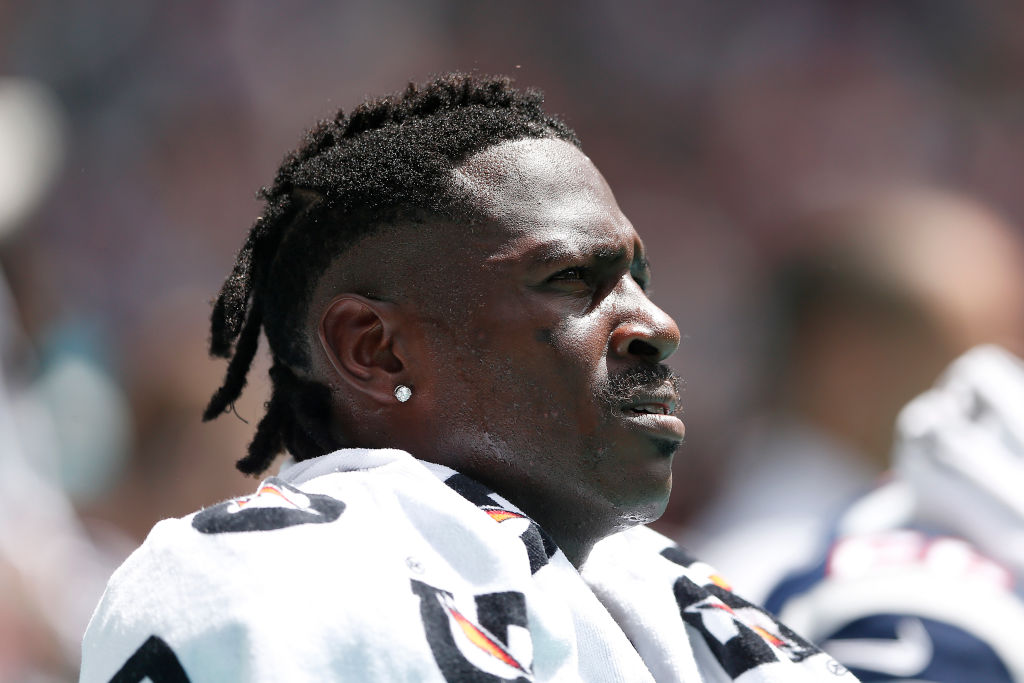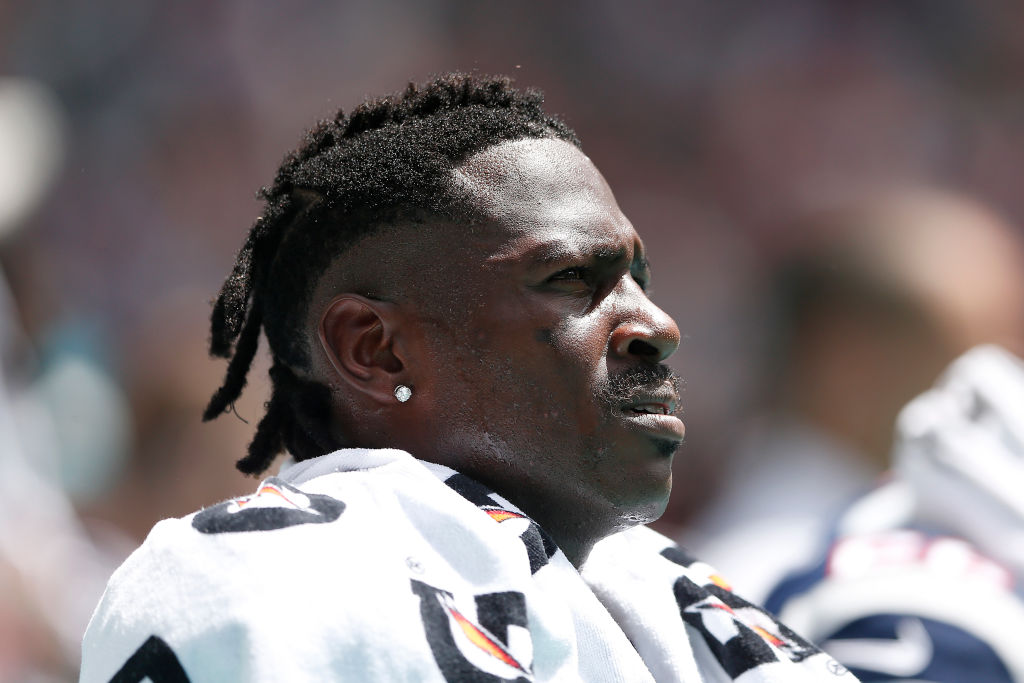 Baker Mayfield, who has problems of his own, shouldn't have responded to the fan the way that he did. But what is Antonio Brown responding to nonsense like this for? Especially when he's under investigation for sexual assault and dealing with a reputation for having a bad attitude. How does showing his thin skin and threatening violence do anything to repair his image?
Due to his elite talent, there could be teams desperate enough to give Antonio Brown another chance next season despite all of these character red flags. But how will these teams be able to sell the narrative that Brown is a changed man if he doesn't stop publicly acting up on Twitter?
This is such a strange case, and Antonio Brown just keeps making it stranger.