Antonio Brown Won't, and Shouldn't, Play in the NFL Next Season
Antonio Brown is one of the NFL's greatest receivers in recent memory. While with the Pittsburgh Steelers, Brown's talent and personality made him to the current generation of NFL fans what Randy Moss and Terrell Owens were to the last generation. However, Brown's All-Pro career, one which had him on pace to be enshrined in the Hall of Fame, has been derailed because of various off-field issues and feuds with teams.
With free agency rolling on, the social media conversations about Brown's next team haven't stopped. Here's why Antonio Brown not only won't play in the NFL next year, but why the NFL shouldn't let him.
Antonio Brown has been a distraction for the Steelers, Raiders and Patriots
If players handle their business on the field and help the team win, they're allowed to play. That has been the staple in all sports from little league baseball to the NFL. The best players, so long as they don't become a distraction, will find their way in the cleanup spot or the starting five of a basketball game.
That mentality is why controversial players like New York Yankees closer
Aroldis Chapman , who was suspended to start the 2016 season after allegedly assaulting his girlfriend and firing eight shots from a gun in the garage, earned a big contract months later. The Yankees felt Chapman never became a distraction and continued excelling on the mound.
Although Antonio Brown had no shortage of controversies while with the Pittsburgh Steelers, his luck eventually ran out when his issues surpassed his play. Brown was still playing at a high level, but his personality and fights with teammates became too much for the Steelers to handle. Rather than reinvent himself with the Oakland Raiders, Brown refused to practice over a helmet dispute and eventually earned a trade to New England.
If Brown couldn't behave with the Patriots, other teams may be hesitant to take a chance on him. When New England released Brown after he reportedly threatened a woman who accused him of sexual misconduct, Brown ripped Patriots owner Robert Kraft and mentioned Kraft's ties to a Florida prostitution investigation.
Brown's legal issues may make him too toxic for the NFL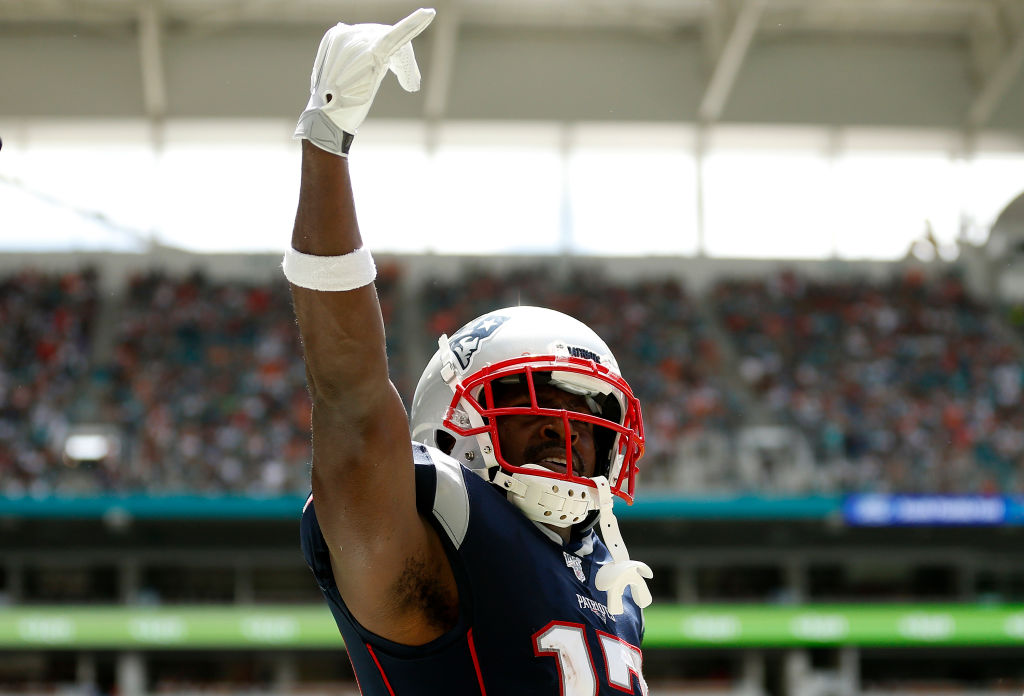 The NFL's treatment of players who behave inappropriately has drawn widespread scrutiny in the past. Las Vegas Raiders offensive lineman Richie Incognito has played for several teams after his involvement in a bullying scandal. Receiver Donté Stallworth returned to the NFL a year after he was convicted on DUI manslaughter charges. Atlanta Falcons legend Michael Vick served as a Pro Bowl captain earlier this year despite a petition calling for his removal because of his 2007 conviction for illegal dogfighting.
Although Antonio Brown has not been convicted for a crime that severe, he nonetheless has several ongoing legal issues. In addition to two alleged cases of sexual misconduct, Brown turned himself in to Florida police on a felony charge of battery and burglary.
Brown has also posted several risque videos on social media of him harassing police officers and his ex-girlfriend. When Patriots fans threatened Sports Illustrated's Robert Klemko over Klemko's article on Brown's legal issues, Brown tweeted "system working effectively."
Where could Antonio Brown play again?
Even with all of the off-field issues, Antonio Brown would make any team he joins better. The Cincinnati Bengals and New York Jets aren't strangers to signing players with a history of legal problems. Barring any surprises in the NFL draft, both teams will also have young quarterbacks that would benefit from a Hall of Fame talent like Brown.
One team that won't be pursuing Brown, however, is the Tampa Bay Buccaneers. New Buccaneers quarterback Tom Brady played with Brown in New England and has reportedly lobbied for a reunion. Buccaneers head coach Bruce Arians, who coached Brown in Pittsburgh, told CBS Sports Radio on Thursday that his former receiver won't be suiting up in Tampa Bay this fall.
"Yeah, it's not gonna happen. There's no room. It's just not gonna happen. It's not a fit here. … I just know him and it's not a fit in our locker room."