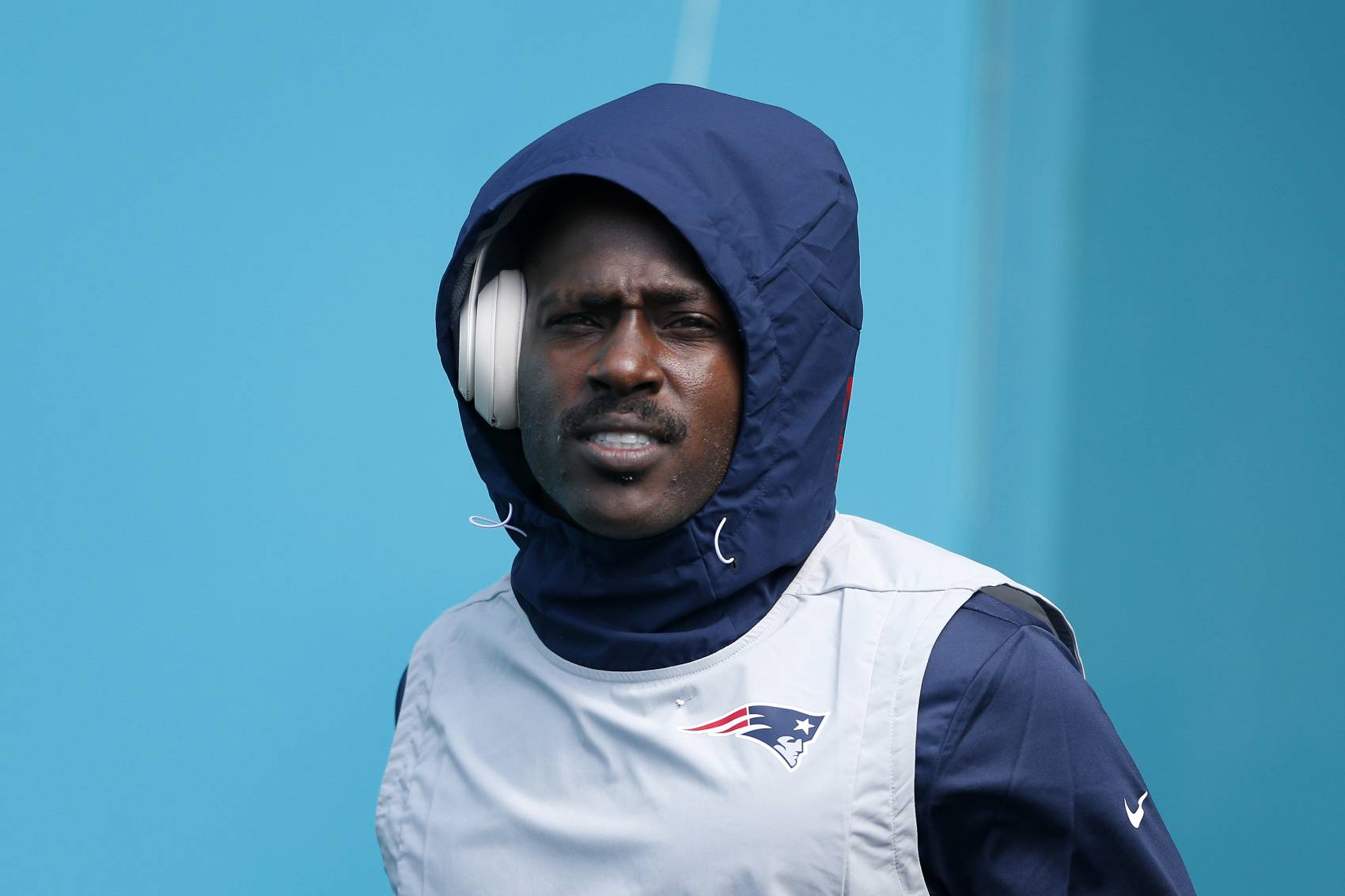 Antonio Brown's New Personal Quarterback Is a Rising High School Junior
Legendary NFL receiver Antonio Brown is staying busy amid the coronavirus pandemic. Brown's new personal quarterback is still in high school.
Antonio Brown is doing everything in his power, even during a global pandemic, to prepare for a potential comeback.
The All-Pro receiver and former Pittsburgh Steelers star has trained with everything from other Hall of Famers to the game's rising stars in South Florida.
Among Brown's newest training partners, and his new personal quarterback, is a high school quarterback.
Antonio Brown is staying busy amid the coronavirus pandemic
Various off-field issues ranging from his helmet to legal problems limited Antonio Brown to only one game in the 2019 season.
Brown caught four passes for 56 yards and a touchdown in that game, a Week 2 victory with the New England Patriots.
New England released Brown days later both because of his ongoing legal problems and for comments he made on social media.
Brown, who turns 32 on July 10, has openly spoken out about wanting to play next season. He totaled 104 catches, 1,297 yards, and a career-high 15 touchdowns during the 2018 season in Pittsburgh.
Brown has a new personal quarterback
Antonio Brown has worked out with some of football's top young names during the coronavirus pandemic.
Brown trained with Ravens quarterback Lamar Jackson, the league's reigning MVP, and Redskins second-year quarterback Dwayne Haskins.
Denver Broncos receiver Jerry Jeudy trained with Brown before the NFL draft. Brown and Tom Brady also worked out with NFL Hall of Famer Deion Sanders and his sons, Shilo and Shedeur.
Brown's newest training partner is one who hasn't entered his junior season … of high school. This is Pete Zamora's story.
Who is Pete Zamora?
Pete Zamora is a 6-foot, 180-pound quarterback who attends Deerfield Beach High School in Florida.
Zamora completed 69.3% of his passes for 2,175 yards, 26 touchdowns, and only five interceptions at Monarch High in Coconut Creek, Fla., last season. He transferred to Deerfield Beach after the season.
Deerfield's last starting quarterback, Michael Pratt, signed with Tulane in December. Deerfield has sent numerous players to the NFL in recent years.
A rising junior, Zamora already holds an offer from Florida Atlantic University.
In a recent interview with TMZ Sports, Zamora explained he ran into a large group featuring Brown, Houston Texans quarterback Deshaun Watson, Jerry Jeudy, and others at Westminster Christian School in Palmetto Bay, Fla.
Zamora raved about his experiences with Brown.
"He's definitely a very hard worker and the way we communicate is almost as if we're regular people. We just talk and try to get better every single day."
Zamora also called Brown "very professional" in their time together.
Will Antonio Brown sign with a team this year?
Antonio Brown remains a free agent ahead of the 2020 season. If a team signs him, they may not see Brown play until later in the year if he needs to serve a suspension for off-field issues.
Former ESPN reporter Josina Anderson tweeted the Baltimore Ravens are an unlikely destination for Brown. Previous reports suggested the Ravens 0or Seattle Seahawks could sign Brown.
Antonio Brown's previous feuds and behavior may keep him unsigned indefinitely. But if teams believe Brown's new personal quarterback's comments on Brown's maturity, a high school junior could potentially be how and why the legendary wideout lands a new contract.