Are Larry Bird and Magic Johnson Friends?
Magic Johnson and Larry Bird revolutionized basketball, helping popularize it before Michael Jordan took the sport to even greater heights. Bird and Johnson were remembered for more than just being great players, however. They shared a bond that followed them from college basketball all the way to the NBA.
One of the greatest one-on-one rivalries in basketball history, their names are inextricably linked in the minds of sports fans. But this doesn't answer how the two got along off the court. So, are Larry Bird and Magic Johnson friends? 
Larry Bird and Magic Johnson's prolific careers
Both players are in the NBA Hall of Fame and are widely considered two of the best of all time. Bird played his entire career with the Boston Celtics. Here's what he accomplished during his career: 
24.3 points per game 
10.0 rebounds per game
6.3 assists per game
12-time All-Star team
10-time All-NBA team
Three-time All-Defensive team
Three-time MVP
1979-1980 Rookie of the Year
Two-time NBA Finals MVP
Three-time NBA champion
Johnson played his entire career for the Los Angeles Lakers. Here's what he accomplished: 
19.5 points per game
7.2 rebounds per game
11.2 assists per game
12-time All-Star
10-time All-NBA 
Two-time steals champion
Three-time MVP
1979-1980 All-Rookie team
Three-time NBA Finals MVP
Five-time NBA champion
It's hard to imagine two players coming up at the same time with this kind of success. But Bird and Magic did it together, reinvigorating the NBA in the pre-Michael Jordan era. In many ways, they paved the way for today's NBA. 
The rivalry between Bird and Magic
Bird and Magic first squared off in the NCAA championship game in college; Bird represented Indiana State, Johnson represented Michigan State. The Spartans ultimately prevailed, but basketball fans hadn't seen the last of these two facing each other.
The teams met 18 times in the regular season during the players' careers, with Magic's Lakers going 11-7. They played three times in the NBA Finals. The Celtics defeated them in 1984 while the Lakers bested the Celtics in 1985 and 1987.  
Except possibly Bill Russell and Wilt Chamberlain, no two players in NBA history who weren't teammates have ever been linked as closely as Bird and Magic.
Are Larry Bird and Magic Johnson friends?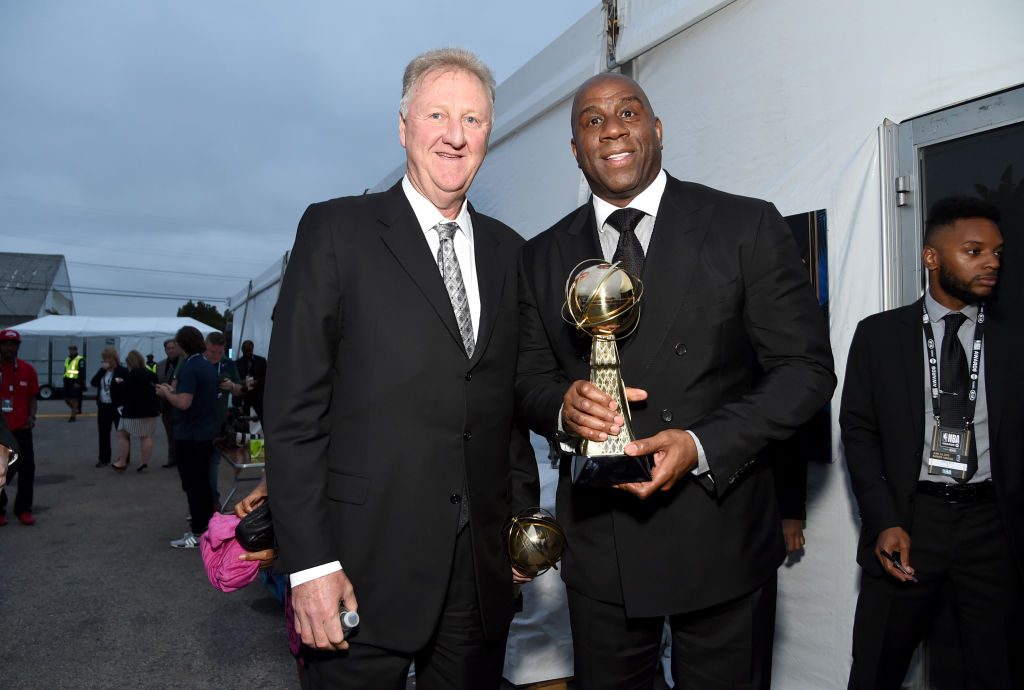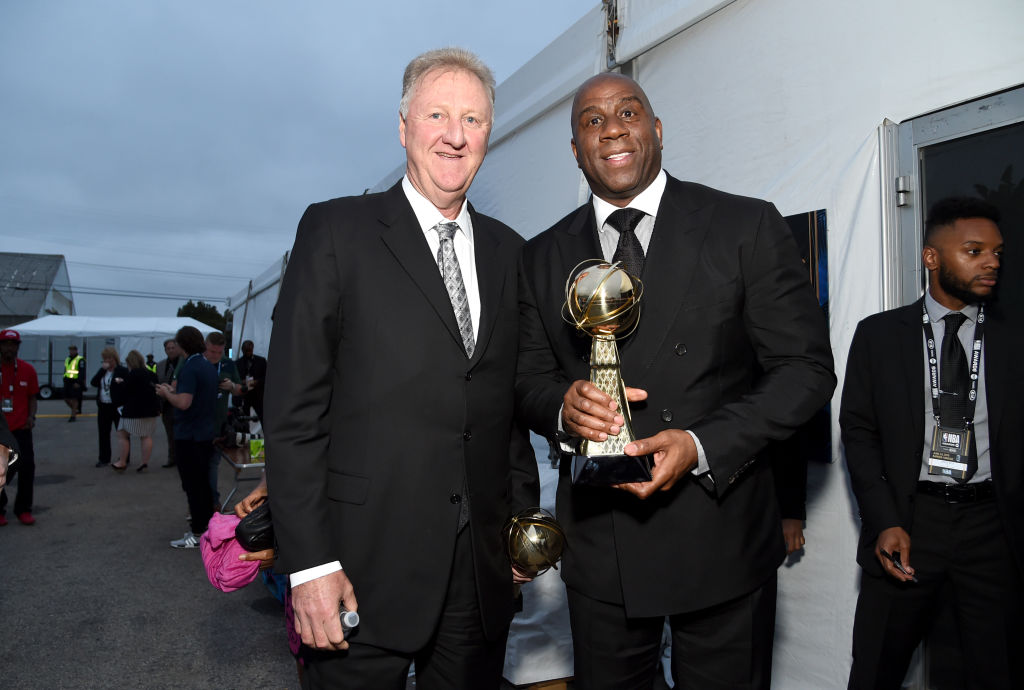 Despite leading two franchises against each other many times in the pressure-packed NBA Finals, Bird and Magic are very good friends. One anecdote from the time after Johnson was hired as a Lakers executive defines their relationship: 
"Bird planned to call Johnson after the NBA trade deadline, just to congratulate his old friend on becoming the Lakers' president of basketball operations. It's the same title Bird has held for most of 14 years with the Indiana Pacers.

Johnson beat Bird to it. The phone call lasted less than five minutes, consisted mostly of small talk and might have touched only briefly on the fate of Indiana star Paul George."
No matter how their roles in the world of basketball change — Bird is now an executive for the Pacers while Johnson is more of an ambassador for the game after stepping down from his role with the Lakers — they'll be friends for life.