Are LeBron James and Anthony Davis a Problem for the Lakers?
The acquisition of LeBron James and Anthony Davis by the Los Angeles Lakers was considered by most to be an impossible pursuit. It took a series of improbable occurrences to attain the generational talents, such as persuading James to join a team in its rebuilding stage and convincing the New Orleans Pelicans to give up a proven player in Davis for a bunch of young untested players (plus three draft picks) in Lonzo Ball, Brandon Ingram, and Josh Hart. Now that we're well into the 2019-20 season, many are pondering whether James and Davis are actually a problem for the Lakers. Let's unpack that thought to see if there's any truth to it.

LeBron James and Anthony Davis are used a ton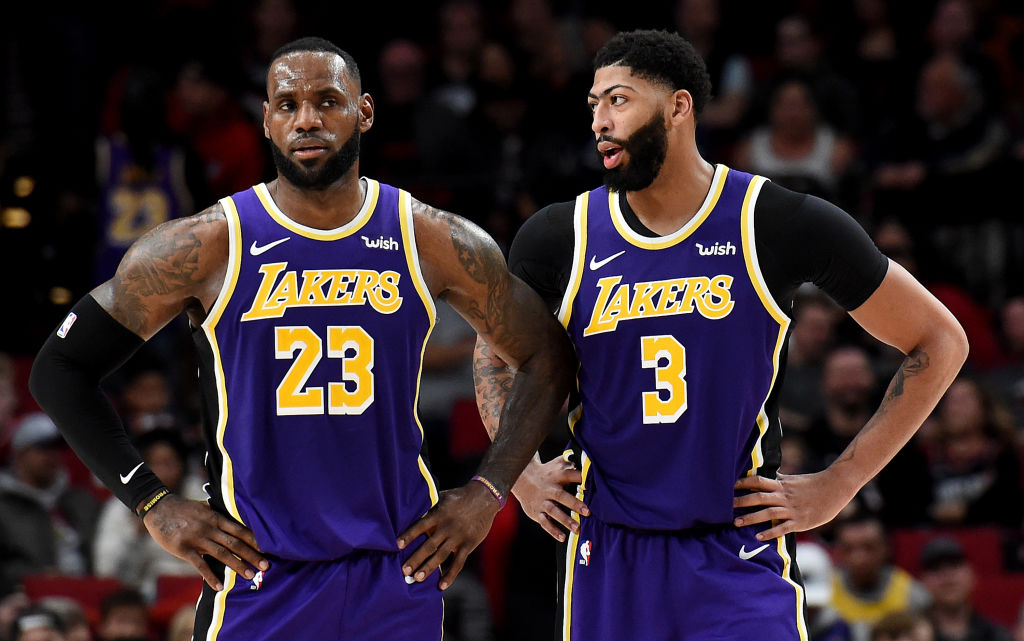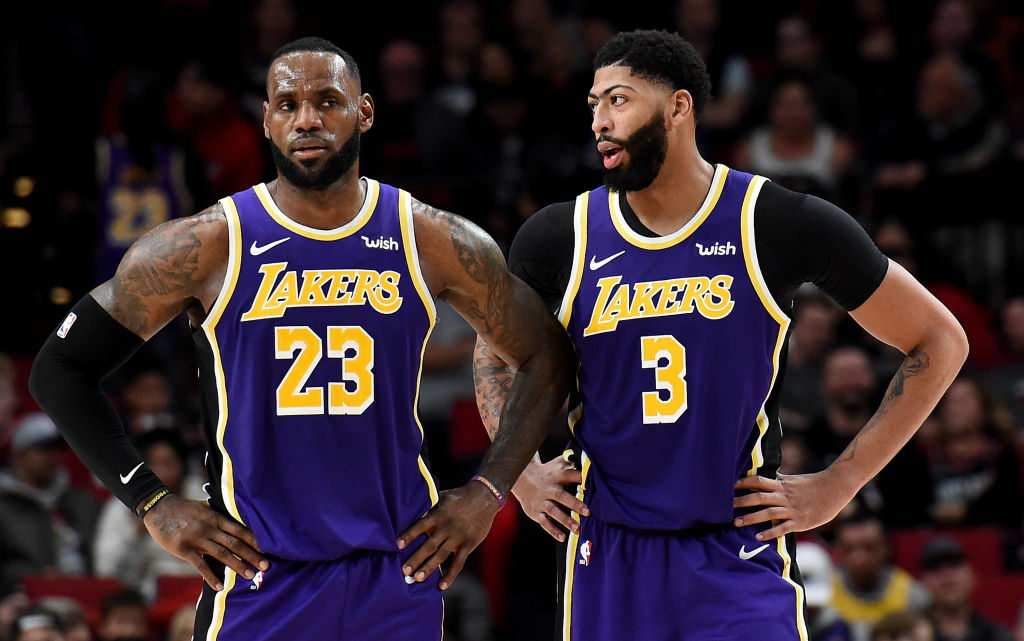 The Lakers raced out to a comfortable 26-7 record as of Dec. 30, 2019, which positions them as the number one seed in the Western Conference, and the second-best team in the league. If we only considered that, it'd be fair to think the notion of the two All-Stars being a problem for the Lakers is ridiculous. But, when you factor in the variables that play an important role in solidifying a team as legit championship contenders, you begin to recognize some of the issues with the team as it stands.

One of those issues is James' and Davis' high usage. According to NBA stats, James is over 30% for the season, and Davis is over 29%; both are top-30 in the NBA. Combine their high usage with the more than 2,000 combined minutes played between them both, you get an offense highly reliant on two individuals. One of them, Davis, is slightly injury-prone, and the other, James, is playing in his 17th season. How does that affect the team?

The Lakers are dependent on James and Davis
The Lakers are a top-heavy team. The majority of their production comes from LeBron James and Anthony Davis (sometimes three if Kyle Kuzma is in a good space). Most teams rely on dynamic duos to power the offense, but the Lakers take it to another level.

James and Davis usually account for around 64% of the team's points when on the court, which leaves little opportunity for the rest of the team to contribute offensively, hindering their ability to develop their game. However, the real reason James and Davis might be holding the Lakers back has nothing, and yet everything, to do with their production.

Other Lakers are just ill-prepared teammates
Though there is some skepticism regarding the severity of LeBron James' injury in the loss to the Clippers on Christmas, he appeared to reinjure his groin that sidelined him at the end of last season. Combine that with Davis' nagging shoulder injury, and you realize they're both one wrong step away from having to miss a meaningful amount of time.

Hypothetically, let's say James (25.7 points per game) or Anthony Davis (27.7 points per game) had to sit out due to injury. Who would be the next Laker to step up? Danny Green? Kyle Kuzma?
Well, Green is a role player currently averaging single figures per game, and Kuzma's coming off and injury and averaging 11.9 points per game and 3.5 boards. While Kuzma was thought to be a major player in the Lakers restructured team, he has yet to show that he can consistently contribute when he's most needed. His numbers are currently down from last year, where he averaged 18.7 points per game and 5.5 boards.

There are several reasons his performance has dropped. The first being his nagging ankle injury, occasional poor shot selection, and his low usage (22.2%), which can be explained by the dominant presence of James and Davis. The Lakers are going to have to adopt a load management system for their All-Stars, and Kuzma's eventually going to have to carry the brunt of the scoring responsibility while they sit. Implementing that strategy is necessary if the Lakers hope for Kuzma to play a meaningful role during the postseason. If LeBron James and Anthony Davis continue to carry the team, few others on the roster will be ready to do the heavy lifting when called upon.