Are Matt Ryan's Days in Atlanta Really Numbered?
Matt Ryan is already among the greatest players in Atlanta Falcons history — if not the best player to ever suit up for the Birds — and has quietly built an impressive Hall of Fame resume. But could Ryan be entering his final years with the Falcons?
NFL Media insider Ian Rapoport reported recently the Falcons are considering trading up for a quarterback in next week's NFL Draft. Are the Falcons truly going to move on from Matt Ryan, and if so, who could they draft next week?
Let's examine Matt Ryan's future with the Atlanta Falcons.
The Atlanta Falcons are reportedly interested in trading up for a quarterback
Falcons general manager Thomas Dimitroff has every reason to be "strangely interested" in the 2020 quarterback class. But Dimitroff needs to take his eyes off the top prospects and look back to the marriage he and Matt Ryan already have in place. Ryan has four years and $94 million remaining on a contract that kicked in two years ago.
That quarterback could potentially be Utah State's Jordan Love. The Falcons spoke with Love at the Senior Bowl, according to Walter Football. Love is raw and could benefit from a year behind an established veteran like Matt Ryan.
Atlanta can't be faulted for looking at Love. However, the Falcons need to prioritize offensive line and secondary help next week.
Atlanta needs to build around Matt Ryan in the short term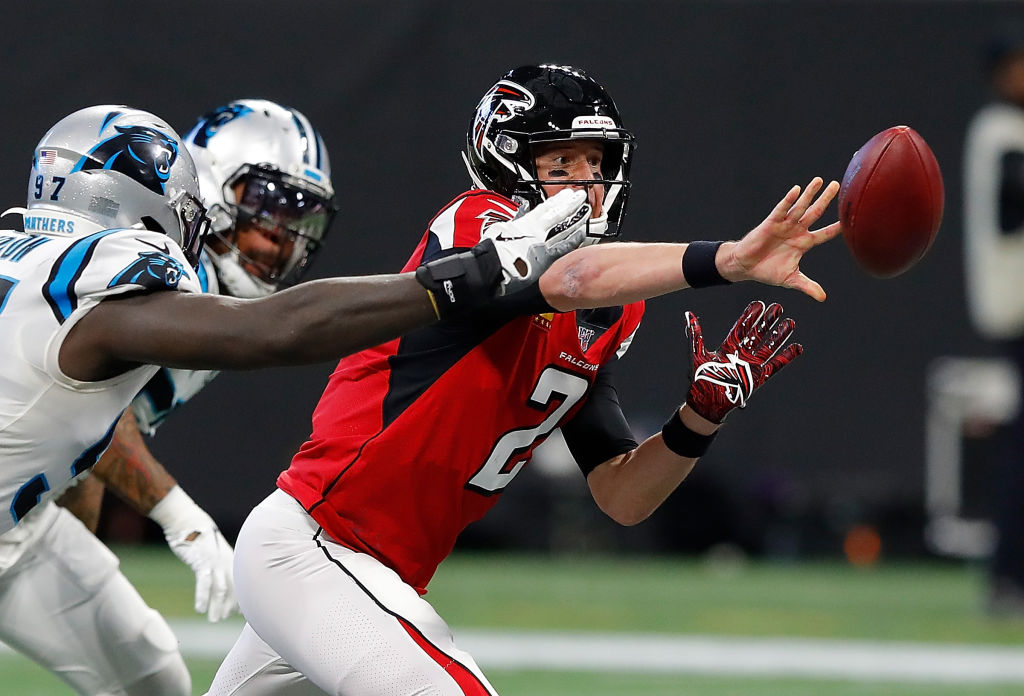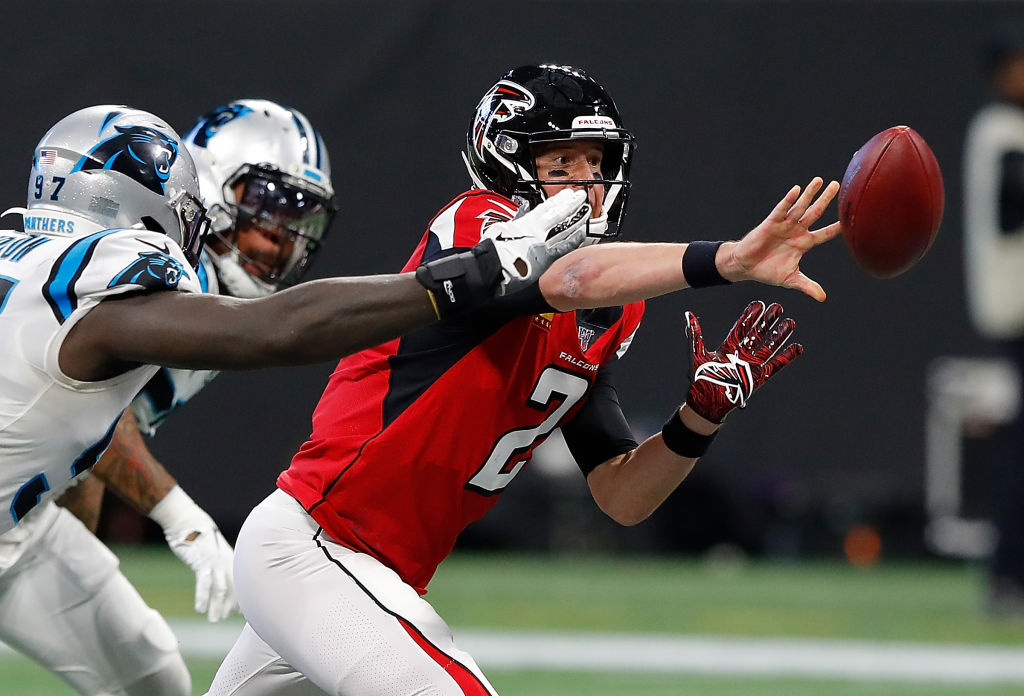 Although Matt Ryan is only 14-17 in the last two years, he does not deserve all of the blame for Atlanta's struggles. The Falcons have struggled to keep Ryan upright — he has been sacked at least 40 times the last two seasons after only taking 40+ sacks in a season once from 2008-17 — and watched a promising defense lose several starters to significant injuries and regression.
Matt Ryan will play the 2020 season at 35 years old and still has arguably the NFL's best receiver, Julio Jones, lining up as his top target. Ryan's cap hit rises to $40.9 million in 2021, making it difficult for teams to trade for him barring significant financial sacrifices.
The Atlanta Falcons and Matt Ryan are married for the next few years. The financial ramifications aren't worth Atlanta moving on from Ryan for a new quarterback in the next few years.
Could the Falcons draft Matt Ryan's replacement next week?
Matt Ryan may learn who his new backup quarterback is next weekend. The Atlanta Falcons reportedly met with three quarterbacks throughout the draft process. Walter Football reported the Falcons spoke with Princeton's Kevin Davidson and Yale's Kurt Rawlings at the East-West Shrine Game in January.
Davidson completed 66.8% of his passes for 2,569 yards, 20 touchdowns, and six interceptions last year. The 6-foot-4, 225-pound quarterback barely played at Princeton until he won the starting quarterback job in 2019. Rawlings, a 6-foot-2 quarterback, ended his senior year with 2,999 yards, 26 touchdowns, and six interceptions.
Walter Football does not list either quarterback among its top-24 quarterback prospects. Both should be considered Day 3 selections or quarterbacks the Falcons would sign as undrafted free agents.
Then, there is Jordan Love. Atlanta cannot leave the draft's first night without addressing the trenches or the secondary. Atlanta may want to consider using the No. 16 pick on, for example, on Florida cornerback C.J. Henderson or Georgia offensive tackle Andrew Thomas before trading back into the first round for Love.
The Baltimore Ravens utilized a similar strategy in 2018 when they drafted South Carolina tight end Hayden Hurst at No. 26 overall. Baltimore sent two second-round picks and a fourth-round pick to the Eagles for two picks, including the No. 32 overall pick.
The Ravens used the final pick of the first round on Louisville quarterback Lamar Jackson. Baltimore traded its veteran quarterback, Joe Flacco, to Denver after the 2018 season.