Are the Cleveland Browns a Playoff Team With Josh Gordon?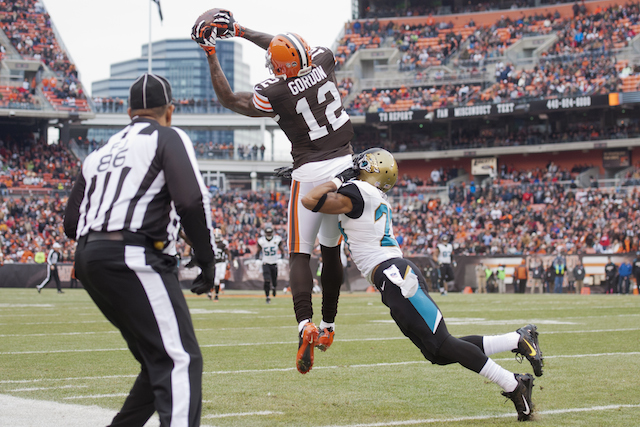 Cleveland Browns wide receiver Josh Gordon is set to return from his 10-game suspension this Sunday in Atlanta in a Week 12 game against the Falcons. Gordon missed time – two games — due to suspension in 2013 as well, yet he was named a first-team All-Pro in his second NFL season after leading the NFL in receiving yards with 1,646 in only 14 games. Reports surfaced that Cleveland quarterback Brian Hoyer had been throwing in Gordon's direction on nearly every play in practice this week, prompting Browns' head coach Mike Pettine to tell the local media that Hoyer looked "like a kid with a new toy at Christmas" on the practice field.
Hoyer is in the final stretch of a contract year in 2014, and adding a weapon of Gordon's caliber to a group of Browns wide receivers that have been marginal at best this season should result in much better numbers for the Cleveland quarterback. The Browns' offense will become far more dynamic starting with the first play Gordon steps on the field, but will his presence give Cleveland enough of a boost to end their 11-year playoff drought?
Statistics courtesy of Pro-Football-Reference.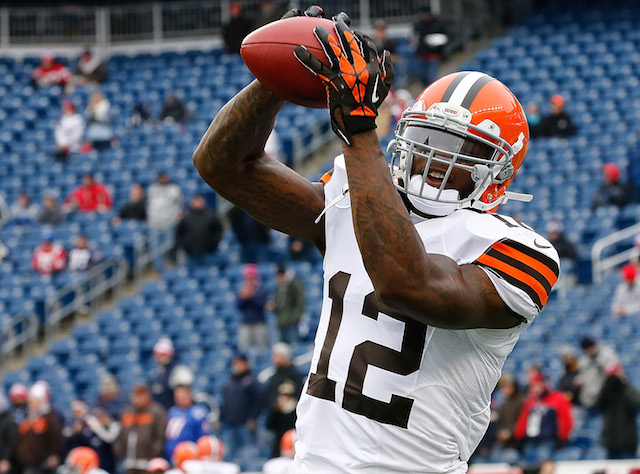 The Browns have, to the surprise of many, managed to play themselves into AFC North and AFC Wild Card contention with a 6-4 record without Gordon's services in 2014. They trail the Cincinnati Bengals (6-3-1) by mere percentage points for the division lead and thoroughly dominated the Bengals in a 24-3 Week 10 win. The Browns have had a middle-of-the-pack type of offense this season ranking 14th in total yards per game, 14th in passing yards per game, 15th in rushing yards per game and 18th in points scored per game. The mere presence of a player like Gordon will vastly improve those numbers.
When Gordon is on the field, opposing defenses will keep track of where he is lined up at all times. No other player on the Browns offense has had that type of effect in 2014. In Gordon's first game back from suspension in 2013, Hoyer targeted his star wide receiver 19 times. Don't be surprised to see a similar total in Week 12 as the Browns will be facing the team with the league's worst pass defense in the Atlanta Falcons.
Even if Gordon does not match his 2013 per game individual stats, he will be opening up holes in the defenses not only for the other Cleveland pass-catchers, but also for the Browns' running game. There are not many players in the league who can affect a game the way Gordon can. Assuming he is in shape and up to speed on offensive coordinator Kyle Shanahan's offense, he has the ability to elevate the Browns into a top 10 NFL offense. When you combine that with a Cleveland defense that is giving up only 19.5 points per game – the seventh best figure in the league – this season, it looks like the Browns are in excellent shape to end the longest playoff drought in franchise history.