Are You Not Entertained? 10 Most Exciting Players in the NBA Today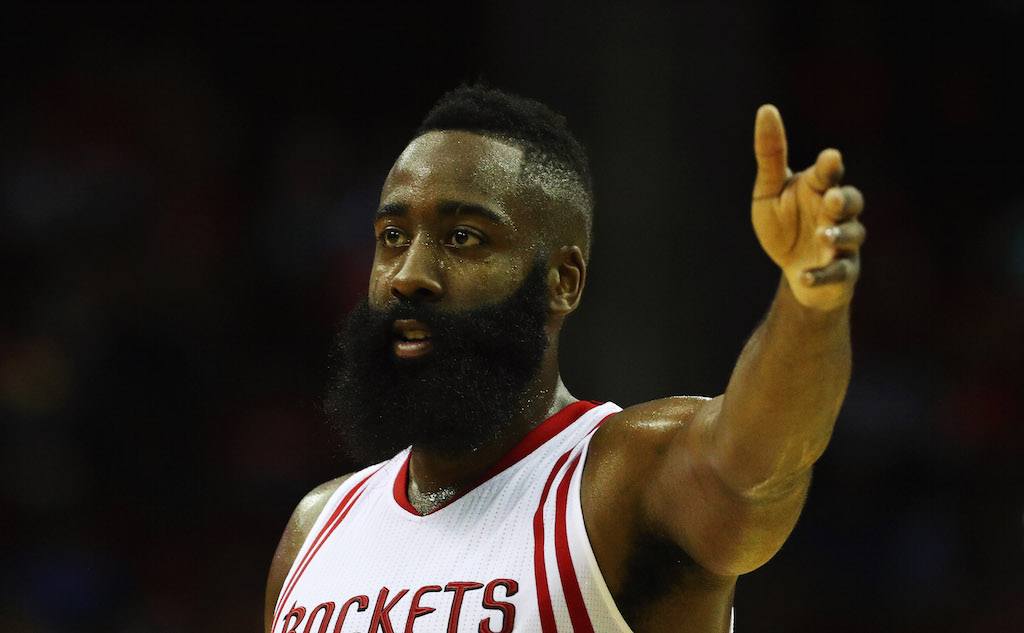 Not every all-time great basketball player is flashy. That trait is not a prerequisite for determining which players belong in the pantheon of NBA elite. Please watch the career highlights of Tim Duncan if you need further proof. Still, as fans of the game, it's always more enjoyable when players have that "showmanship" gene. In today's game, plenty of individuals have that in spades.
Opinions on this subject certainly vary. The fact of the matter is, the National Basketball Association is chock-full of players who know how to put on a show. But some of these individuals are simply better at doing so than others. That doesn't necessarily mean they're the best players in the game. It just means they know how to entertain. For us, these 10 players are as exciting as it gets.
1. Giannis Antetokounmpo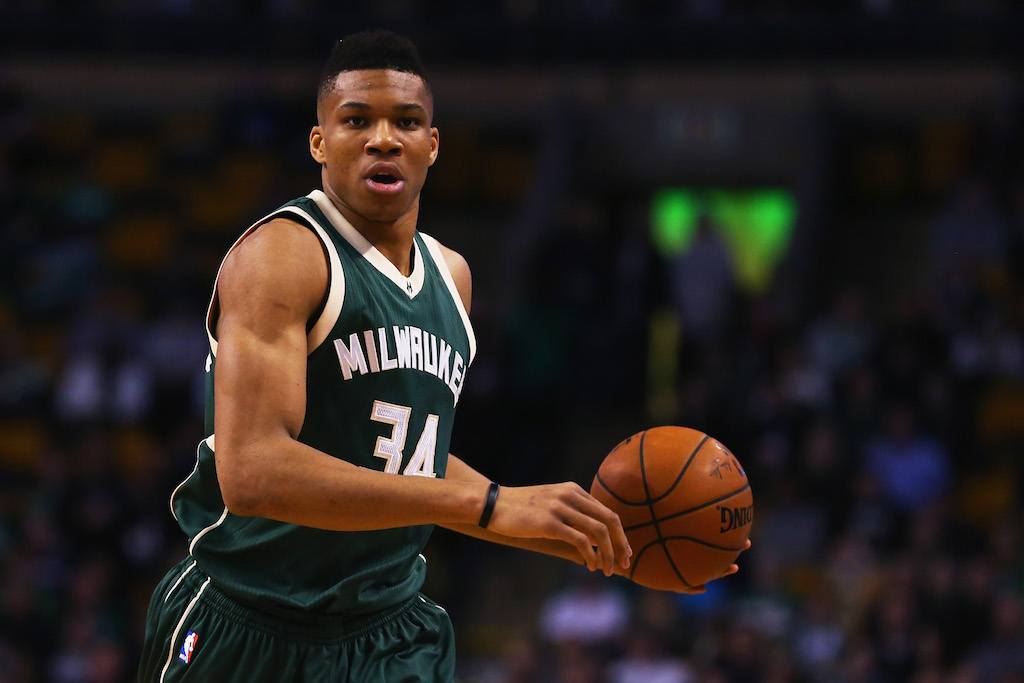 In his fourth NBA season, Milwaukee's Giannis Antetokounmpo is starting to realize just how dominant a player he can be. The 6-foot-11 point guard, with a (gulp) 7-foot-3 wingspan, is a matchup nightmare whose ability to effortlessly glide around the court should be considered illegal. Currently, The Greek Freak is shooting 52.0% from the field and averaging 22.9 points, 9.1 rebounds, and 5.8 assists a night. He's also just 22 years old. This should terrify the rest of the league.
2. Kristaps Porzingis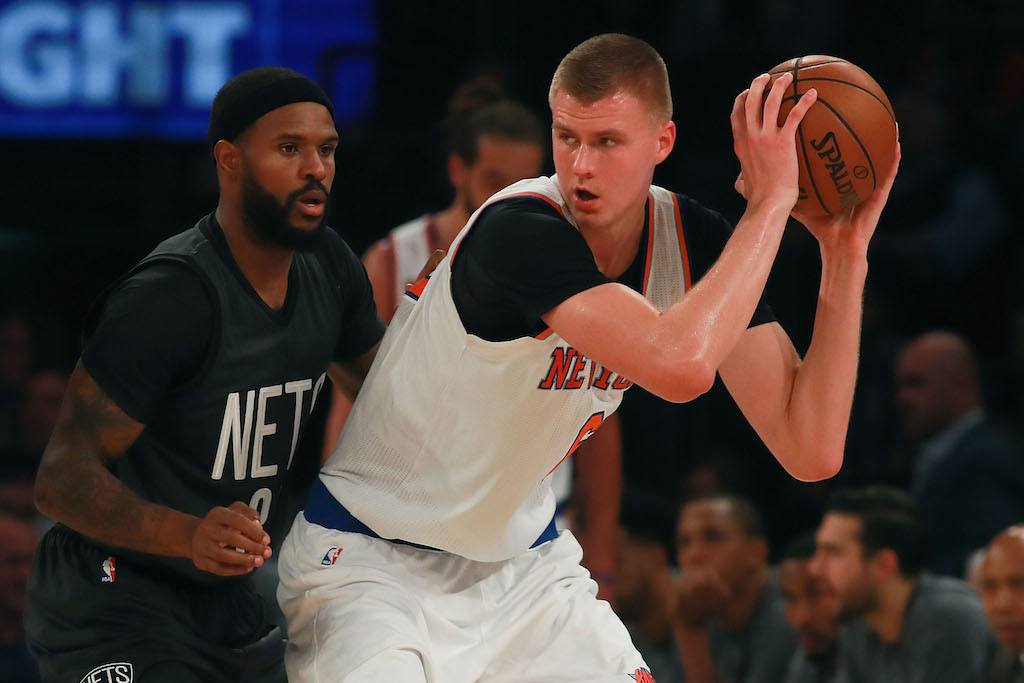 There was a time when folks wondered if Kristaps Porzingis could handle the physicality of NBA basketball. Less than two seasons later, it's safe to say we have our answer. The 7-foot-3 Latvian has a sweet touch from long range (he's currently shooting 40% from three), can bang in the post, and knows how to protect the rim. He's only 21 years old and is averaging 19.9 points, 7.6 rebounds, and 1.8 blocks per game. No wonder they call him a "Unicorn."
3. Karl-Anthony Towns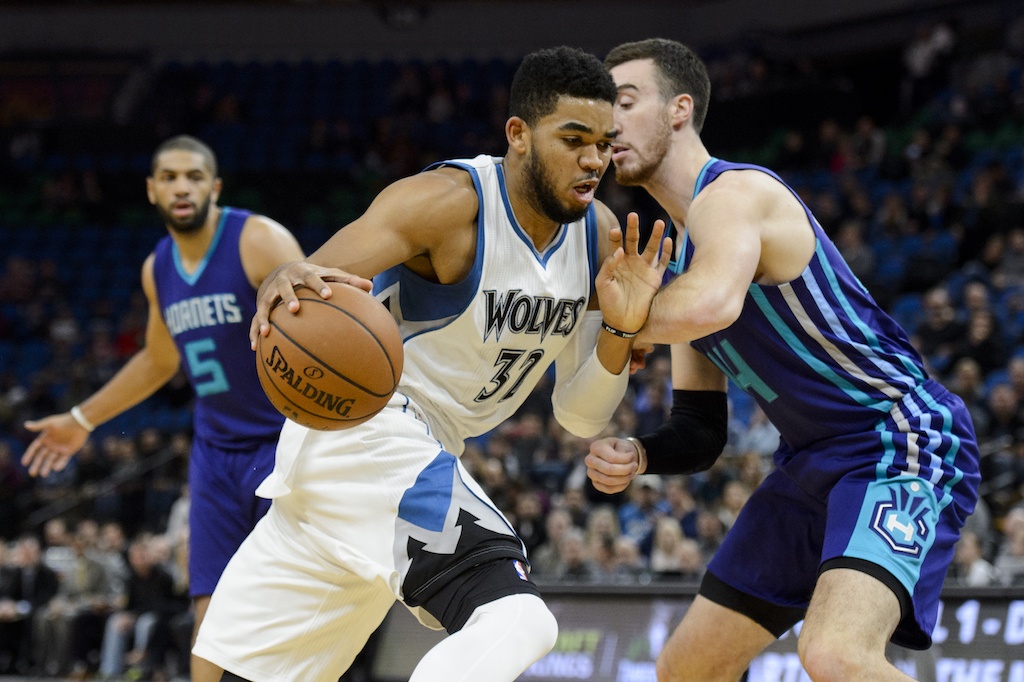 Karl-Anthony Towns isn't real. He can't be. No 21-year-old seven-footer should be able to beat players off the dribble, knock down step-back jumpers, and connect regularly from beyond the arc. The former Kentucky Wildcat, now in his second NBA season, is already a big-time disruptor on the defensive end of the floor and has no qualms straight-up dunking on an unsuspecting opponent. Currently averaging 22.1 points and 11.4 rebounds per game, KAT's potential is limitless.
4. Anthony Davis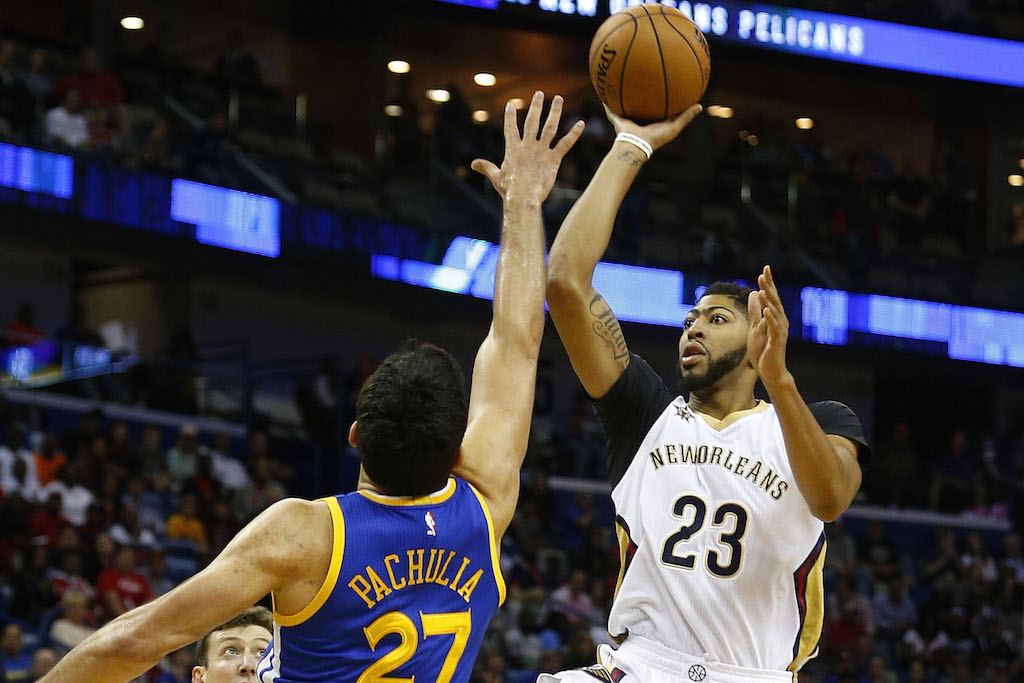 We feel bad for Anthony Davis. The guy is a once-in-generation talent, currently averaging 29.8 points, 11.2 rebounds, and a league-best 2.7 blocks per game, who has literally no weaknesses to his game. And yet, he's forced to waste away on a miserable New Orleans Pelicans team that has done nothing but squander the sort of opportunity a team like the 76ers tanked three seasons in the hopes of lucking into. Someone, please, save The Brow. He doesn't deserve this, and for that matter, neither do the rest of us.
5. Kemba Walker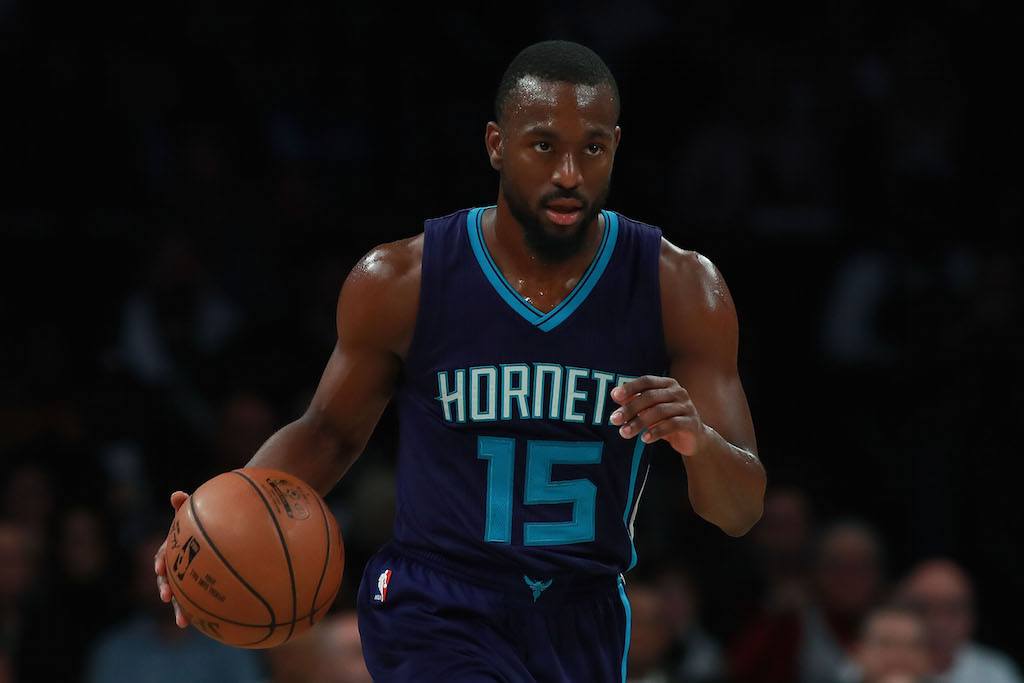 Dating back to his days at Connecticut, Kemba Walker has shown a knack for singlehandedly torching defenses. Whether he's breaking hearts with a step-back jumper, draining difficult — and contested — shots, or catching fire like an NBA Jam player, Walker is one of the most naturally gifted scorers in the game today. In 2016–17, he's managed to take a game up a notch.
Walker is shooting 46.0% from the field, connecting on 41.3% of his three-point attempts, and averaging a career-best 22.6 points per game. Not only that, the Hornets are actually winning games. For the first time in a while, the team in Charlotte is worth paying attention to. Basketball fans can thank Walker for that.
6. Zach LaVine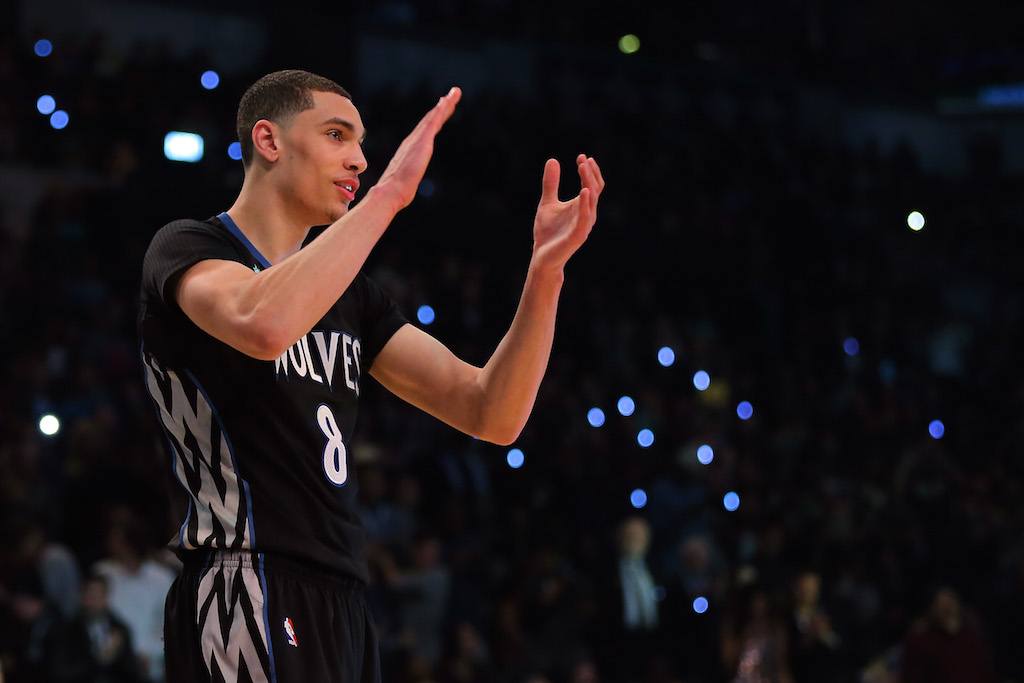 Now in his third NBA season, Zach LaVine is starting to live up to his insane potential. The former UCLA standout is putting up 20.7 points per game, hitting 47.0% of his shots, and shooting almost 39% from beyond the three-point arc. Simply put, he's evolving into a more complete player. Yet, when we think about LaVine, we think about a guy who lives above the rim. The NBA has seen some great dunkers over the years, but the 21-year-old shooting guard has a chance to wind up near the top of the list. The dude is an absolute high-flyer, with sensational hops and a flare for showmanship. Just watch this and you'll see what we're talking about.
7. Kyrie Irving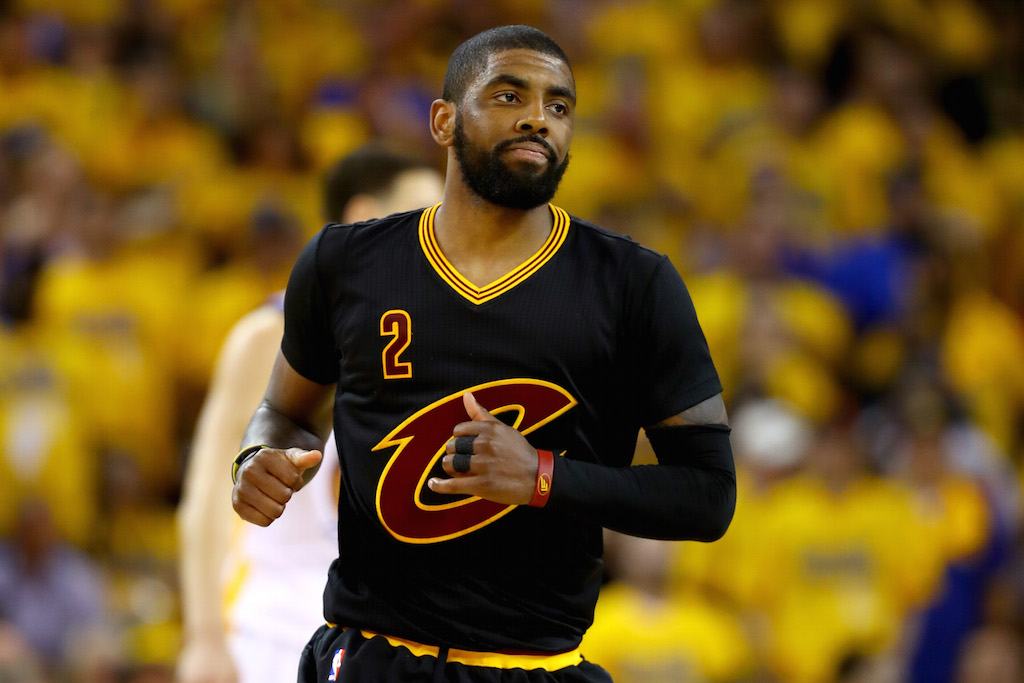 Kyrie Irving can do it all. The Cavs point guard has an unbelievable handle, is arguably the best finishing guard in the NBA, and has straight ice in his veins. His Finals-clinching shot in Game 7 is just the tip of the iceberg when it comes to Irving's immense talent. This season, the former Dukie is averaging 24.2 points per game and is shooting almost 43% from beyond the arc. What's even scarier? The guy is just 24 years old. The King may get all the love, but Irving is definitely worth the price of admission.
8. Russell Westbrook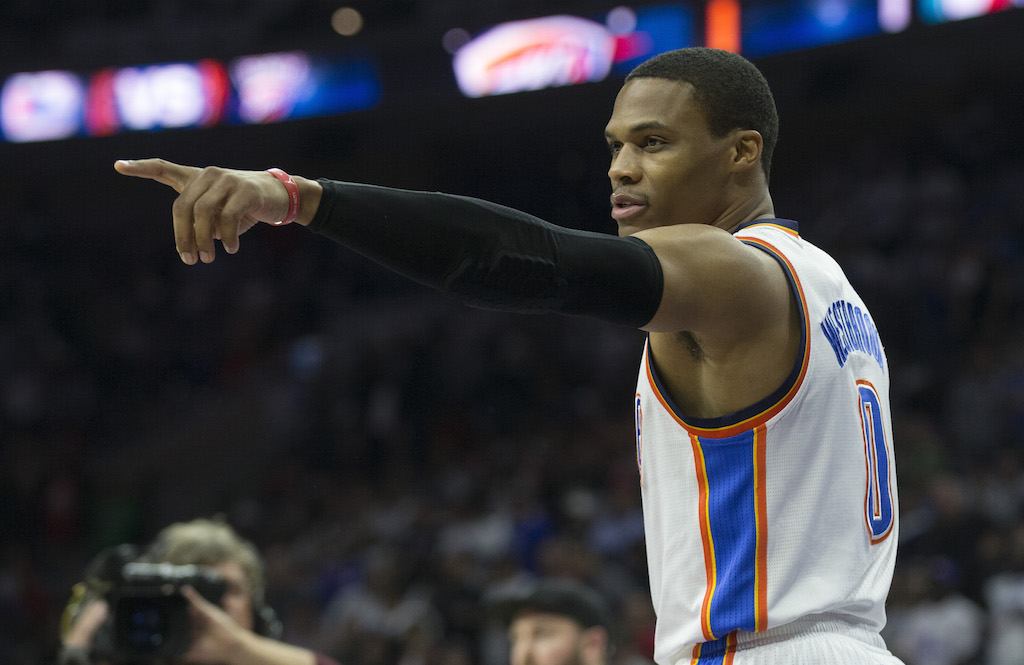 With Kevin Durant in Golden State, we're finally getting to see what Russell Westbrook looks like as a solo act. So far, it's been an absolute pleasure. The Brodie is a destructive force of athleticism and power. He can't be stopped in the open floor, he's getting to the free throw line almost 11 times per game, and he's decimating defenses to the tune of 31.3 points a night. We're not sure the Oklahoma City Thunder have what it takes to build around the five-time All-Star, but at this point, who cares? For now, let's all just sit back and enjoy the Russell Westbrook triple-double experience. It's a show that rarely disappoints.
9. Stephen Curry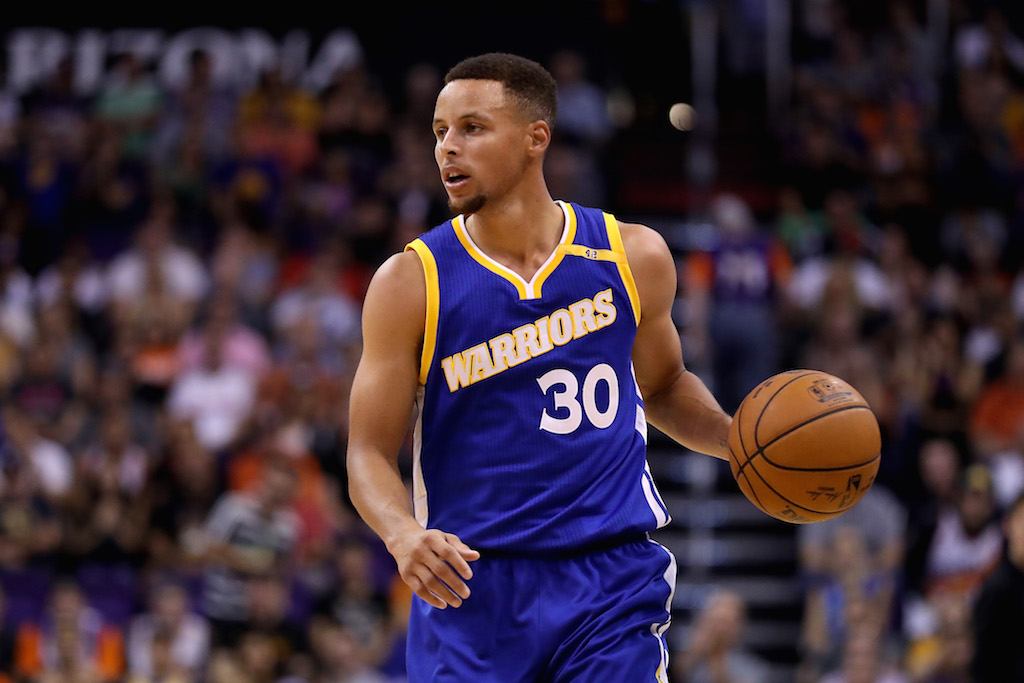 This pick is obvious, but it's literally impossible to leave Stephen Curry off the list. The two-time MVP has unlimited range, a lightning-fast release, and an uncanny ability to create his own shot. He's destined to go down as the greatest shooter in the history of the game — if he's not already there at this point. Don't even get us started on his handle; there are no words for what the Baby-Faced Assassin can do with the ball in his hands. Once Curry starts heating up, it's an automatic can't-miss affair.
10. James Harden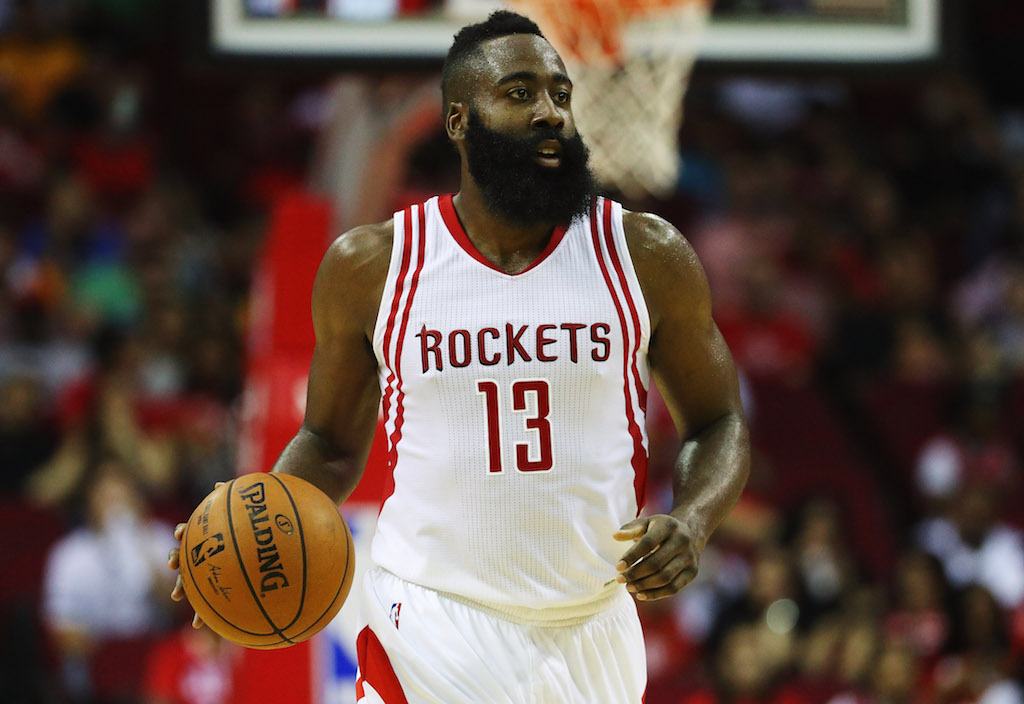 Everyone knows James Harden can score. The guy drops buckets in his sleep, and he's currently averaging 27.8 points per game this season. But James Harden the point guard? That's the gift that keeps on giving. The Houston Rockets are simply a better team when The Beard has the ball in his hands. As a facilitator, Harden has been virtually unstoppable, leading the league in assists — by comfortable margin with 11.7 dimes a night. Ask the Rockets superstar, and he'll tell you he's the best player in the game. Considering what he's doing on the court, it's hard to argue with him.
Statistics courtesy of Basketball-Reference.