MLB: 5 Teams Who Spent the Most Money on Pitchers in 2015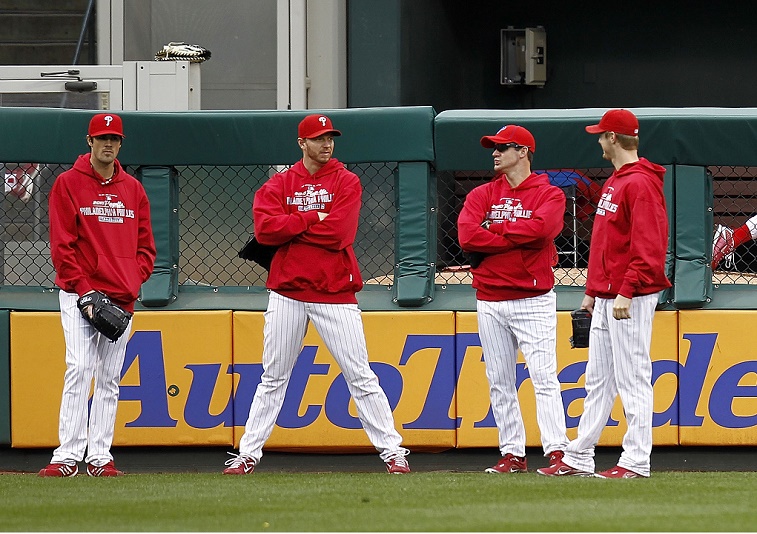 When the Washington Nationals signed Max Scherzer to a seven-year deal worth $210 million, it was one of the biggest contracts ever for MLB pitchers, but it wasn't the biggest. Like other things on planet earth, top-flight pitching is priceless, and there is no limit to what some team owners will pay for it.
Of course, stacking a rotation with elite arms doesn't guarantee anything. (For reference, count the number of World Series won by the Phillies' dream staff of Cliff Lee, Cole Hamels, Roy Halladay, and Roy Oswalt.) Regardless of risks or concerns, there is at least one MLB team that will spend over $111 million — more than the entire payroll of 15 teams — on pitching alone in the coming season.
Here are the top five pitching payrolls among Major League Baseball teams in 2015.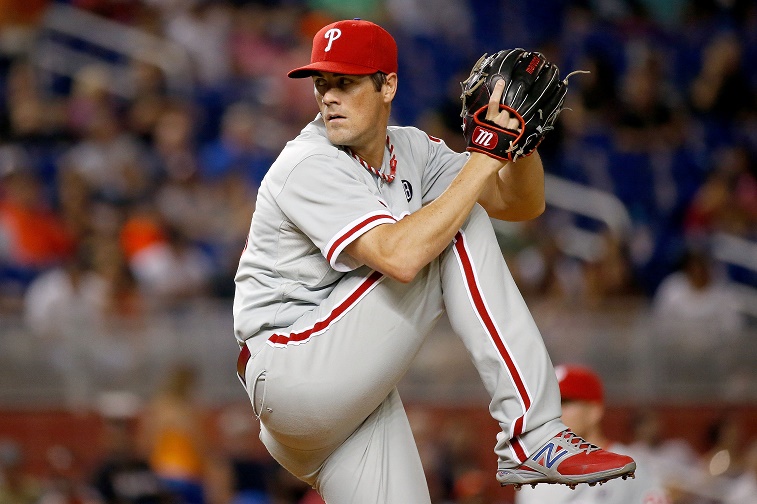 5. Philadelphia Phillies
Friends, enemies, and impartial observers alike have begged Phillies GM Ruben Amaro to trade Cole Hamels for some prospects and please start the clock on a rebuild in Philadelphia, no matter how tardy. As the 2015 MLB season takes flight, Hamels is very much a part of the team. In fact, Amaro told ESPN he expected Hamels to be the club's Opening Day starter.
Well beyond the days of Halladay and "H2O plus Cliff Lee," the Philly has the fifth-highest payroll for pitchers in 2015 with $74,166,666 committed to hurlers. All Lucifer jokes aside, it doesn't take an investigative journalist to uncover the source of this bloated figure. Cliff Lee ($25 million), Cole Hamels ($23.5 million), and Jonathan Papelbon ($13 million) make up $61.5 million on their own.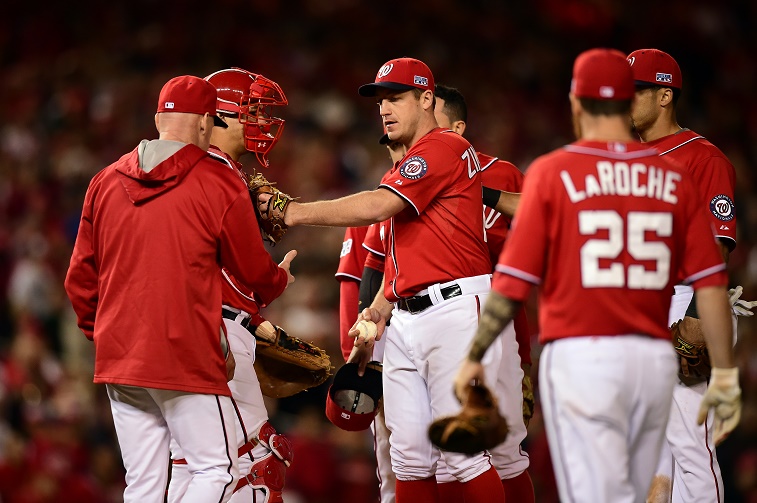 4. Washington Nationals
No surprise here, except that the Nationals stayed out of the top three due to the deferred money in Max Scherzer's enormous contract. Because of that crafty bookkeeping, the Nationals will spend a mere $80,892,857 on pitching for the 2015 campaign.
Topping the list is Scherzer at $17 million with Jordan Zimmermann right behind at $16.5 million (hence trade speculation about Zimmermann). Doug Fister ($11.4 million) and Gio Gonzalez ($11 million) also weigh on the total salary count. All things considered (i.e., the $13 million in deferred Scherzer cash), this pitching payroll seems well balanced and completely worth the money.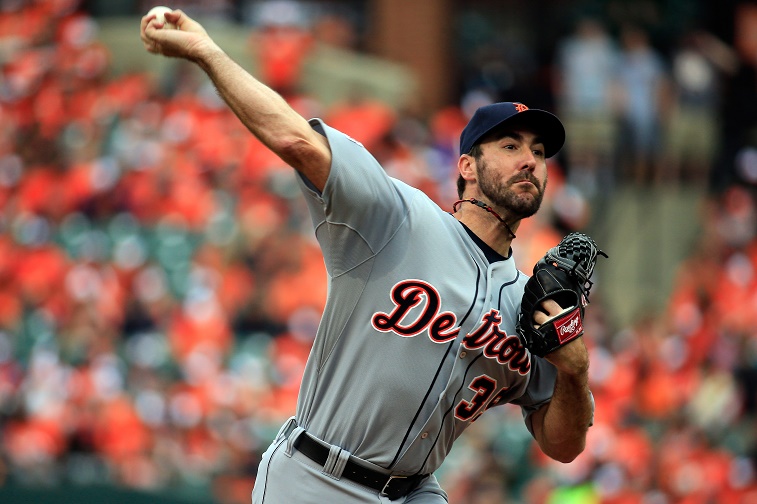 3. Detroit Tigers
The Detroit Tigers have some meaty contracts on their hands for the rest of the decade, and there is a big chunk of it due to Justin Verlander who made $28 million per year, second most in the MLB for the 2015 season. David Price will earn close to $20 million before heading off to free agency, while Anibal Sanchez ($16 million) and Joe Nathan ($10 million) bring up the rear.
It mounts to a payroll of $89,775,000 for the Tigers pitching staff. Depending on the type of year Verlander has, it could be worth the money or the beginning of a big mistake in the contract department for Detroit's front office.
2. San Francisco Giants
You barely caught a glimpse of the Giants' two highest-paid pitchers on their World Series run in 2014. The injured Matt Cain ($20.8 million) and ineffective Tim Lincecum ($17.5 million) contributed little last season but will drain far more resources than ace Madison Bumgarner ($7 million) and other Giants in 2015.
San Francisco's pitching payroll amounts to $93,883,333, enough to push the club to No. 4 in Major League Baseball with $168.4 million in total payroll for the just-concluded 2015 season. As with Detroit, the success of that investment depends on the value returned by Matt Cain — the team's highest paid player —  who will try to stage a comeback.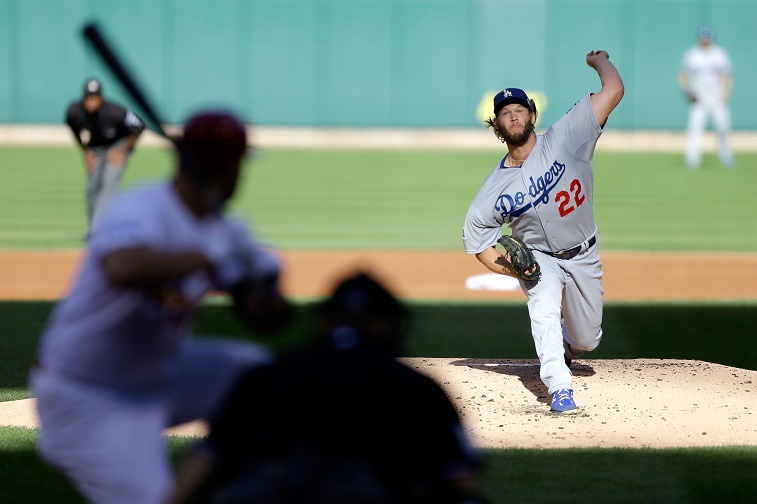 1. Los Angeles Dodgers
With Zach Greinke ($25 million) and Clayton Kershaw ($32.5 million) earning $57.5 million between the two of them, it's easy to see how the Dodgers will spend $111,719,761 on pitching for the 2015 season. Brandon McCarthy is the next highest earner at $11 million for the coming year.
L.A.'s estimated payroll will top $267 million for 2015, by far the highest in the Major Leagues. Remember when writers were linking the Dodgers to a potential Max Scherzer deal? That would have inflated the top club's commitment to near or above $300 million. It's enough to make someone forget the Yankees' wild spending ways. Soon, "spends like the Dodgers" will be shorthand for MLB payroll excess.
Salary data was sourced at Sportrac.com.