Art Briles Hired as Football Coach After Baylor Scandal
Former Baylor University head football coach Art Briles has been hired by the Canadian Football League's Hamilton Tiger-Cats. Briles joins the team as assistant coach a year after being fired by Baylor amidst student allegations of sexual assault by multiple football players.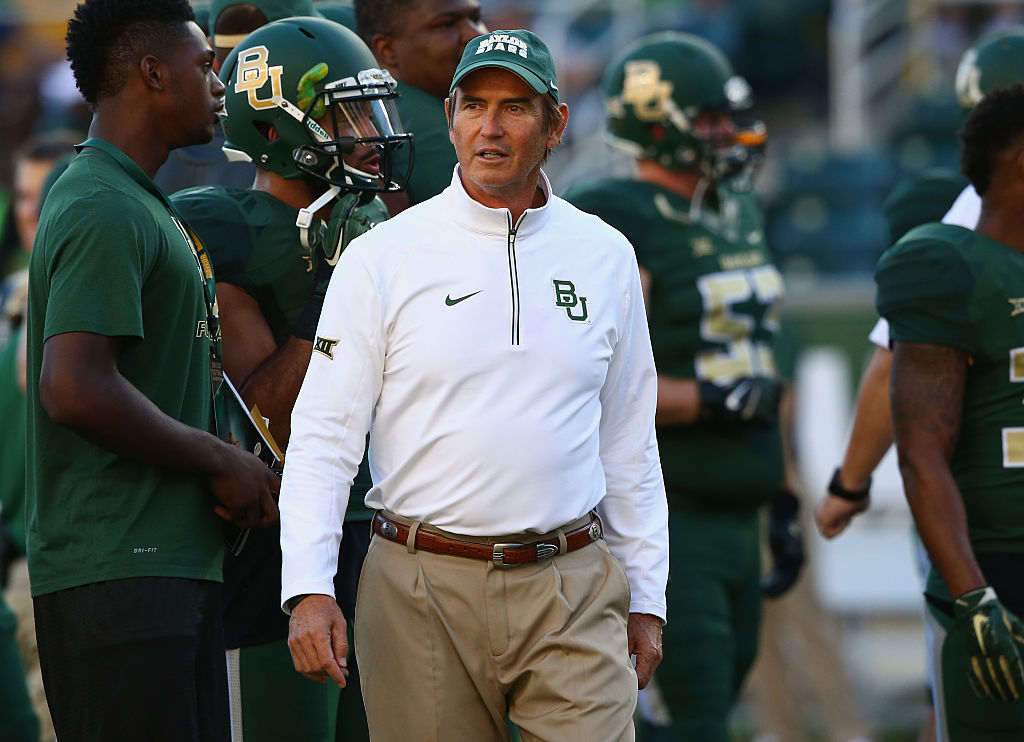 The Tiger-Cats are a professional Canadian football team based in Ontario. Briles will become the team's assistant coach for offense. He was hired by former Hawaii and SMU coach June Jones, who became head coach of the Tiger-Cats last Thursday. The team was 0-8 when former coach Kent Austin stepped down and Jones took the reigns.
News of Briles' hiring by the Tiger-Cats spread on Twitter:
JUST IN: #Ticats announce hiring of former #Baylor head coach Art Briles as assistant head coach offence. pic.twitter.com/lWoAGxQ3gm

— SportsCentre (@SportsCentre) August 28, 2017
Baylor fired Briles, who was head football coach, in May 2016 amid the school-wide sexual violence scandal, according to Bleacher Report. The former coach denied all allegations of wrongdoing and filed a lawsuit against Baylor. The university, where Briles coached from 2008 to 2015, went on to reach an undisclosed financial settlement with him, and the lawsuit was dropped.
At the time Briles was fired, Baylor also demoted president Ken Starr and suspended athletic director Ian McCaw, both of whom left the institution soon after, according to ESPN.
In January 2014, former Baylor football player Tevin Elliott was convicted of raping Baylor student Jasmin Hernandez in 2012 at an off-campus party. As a result, Elliott is serving 20 years in prison. He was also accused of assaulting four other women during his enrollment at Baylor.
Hernandez, a 2014 graduate from Baylor, went on to file a federal Title IX lawsuit against the school, Dallas News reported. Briles and McCaw were named in the suit. In recent weeks, however, on Aug. 15, 2017, the plaintiff removed Briles and McCaw from the lawsuit. The suit was also settled between the parties. The school has also settled one other case.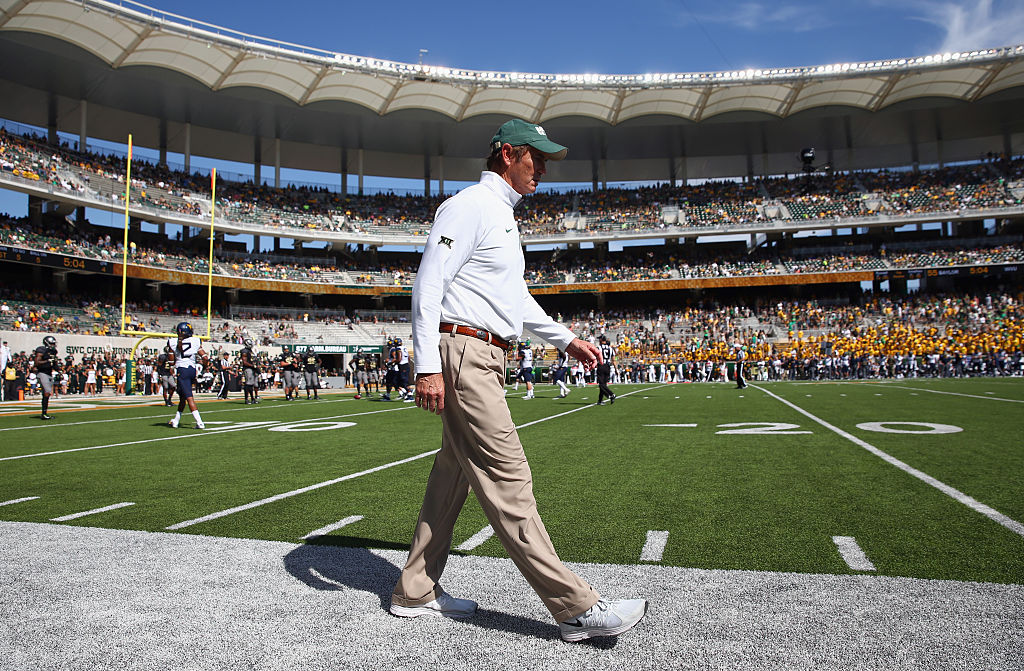 After the settlement, Briles' attorney, Mark Lanier, said schools have reached out to his client about coaching again. "There's no question this is one step toward him getting back into coaching," Lanier said, as quoted by Bleacher Report. "He did not want to get back into coaching until he finished through the legal system."
Briles, 61, has spent more than 25 years coaching football including two NCAA Division 1-A teams, Baylor and University of Houston (2003-2007), where he accumulated a combined 99-65 record, as reported on the Tiger-Cats' website.