Art Collectors Can't Get Enough of Former NBA Player Desmond Mason's Abstract Paintings
Desmond Mason isn't really a household name in the NBA. He played for a few teams in the 2000s and made the NBA All-Rookie Team his first year in addition to winning the Slam Dunk contest. The three years Mason's team went to the playoffs, he averaged just under 37 minutes a game, starting every single one.
The guard was a role player for Seattle and Milwaukee and put up solid numbers. Mason had a great NBA career. Despite not getting past the first round of the playoffs, he accumulated several big moments. But perhaps his biggest moment came after the NBA when Mason became a painter.
Desmond Mason's NBA career
Mason was a first-round draft pick (17th overall) in 2000, moving to Seattle to join the Supersonics. In 2001, he won the Slam Dunk Contest — the first Seattle player to ever do it. In 2002, 2003, and 2004, Mason made it to the playoffs. First with the Supersonics, and then twice with the Milwaukee Bucks (after being traded along with Gary Payton).
Through the remainder of his career, Mason didn't make many headlines. He was eventually traded back to the Supersonics (now located in Oklahoma City) and then signed a brief contract with the Sacramento Kings. Mason retired during the 2009-2010 season. But he's been building a second career since his 2009 retirement, one that's getting much more attention
Mason's art career
Before entering the NBA draft, Mason considered becoming an art teacher while studying the subject in college. The Sport of Philanthropy recently published a piece on Mason, covering his art style along with some notable buyers. Mason began as a realistic artist, striving to capture the exact image of his subjects. But after watching a Jackson Pollock biopic, he moved to abstract expressionism. 
[[pull quote: ""I went out and bought a roll of canvas, paint and destroyed my lawn. I painted for three hours and that changed me. I went from realism in black and white to massive-scale abstract painting."]] – quote courtesy New York Post
Celebrity buyers and art shows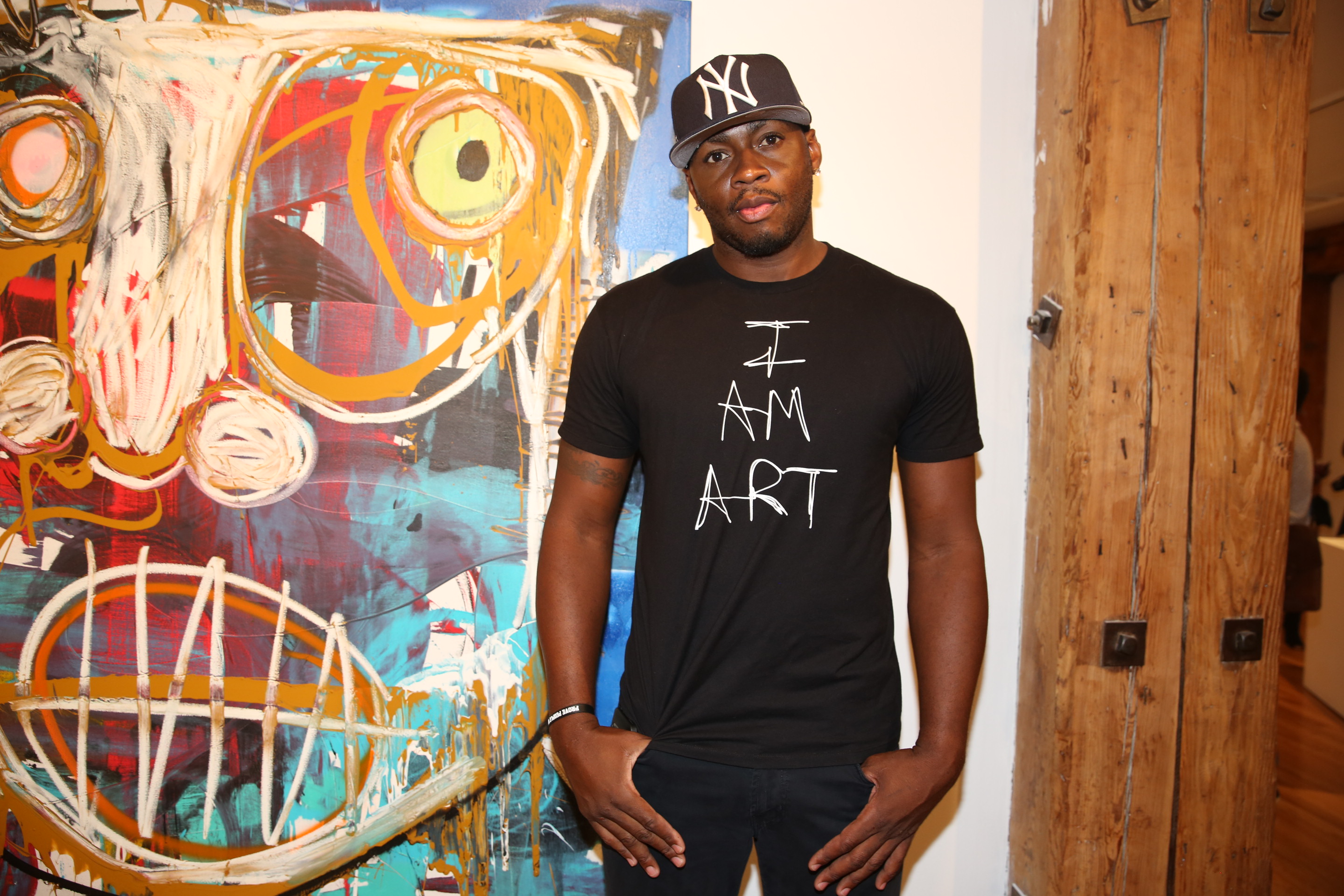 One of Mason's most notable buyers was George Clooney, who commissioned the Slam Dunk Champion to paint a bottle of tequila. Along with Clooney, Mason also discussed art with Alex Rodriguez, all-time sports great. Mason's other pieces include hand-painted bottles of tequila and champagne.
Mason isn't simply an NBA veteran and artist, however; he's also a philanthropist. In both Milwaukee (where he played with the Bucks) and elsewhere through the Desmond Mason Art Show. The art show provides an opportunity for Mason to sell his art to those willing to pay hundreds of thousands of dollars to benefit charity. 
Receiving the 2016 U.N. Athlete for Peace award, Mason also inspired other athletes to exhibit their artistic sides. Lance Kendricks and Vernon Davis, two standout NFL players, also work with Athletes for Art–an organization that highlights the artistic streak in some of the world's greatest athletes and the good they do.
Blazing a trail for other athletes
Mason had his own share of highlights on the court, including a win and second place finish in the annual Slam Dunk contest. Although he never made it past the first round of the playoffs, he managed to do things off the court that few other NBA players ever could. Mason's story is one of being true to yourself.
Vernon Davis's Athletes for Art profile finishes with this quote: "Playmaker. Game-changer. Philanthropist. Leader. San Francisco 49ers tight end Vernon Davis confidently wears the mantle of the Champion Sports Hero on and off the field." Mason never professionally laced up a pair of football cleats, but the comparisons are striking. The trail he's left for other athletes to follow is going to make the world a better place.