Arthur Ashe's Tennis Stardom Was Only Possible Due to Brother Johnnie's Sacrifice
Arthur Ashe is among the greatest athletes in sports history. But even rarer is the athlete who makes a notable social impact in the sports world and beyond. In that category, Ashe is second to almost none — save the great Muhammad Ali. The tennis star fought for the rights of minorities and later in life, as he battled AIDS, Ashe raised awareness about the disease. 
Ashe made a contribution to the world in both men's tennis and the social arena, but he didn't do it alone. His tennis stardom and civil rights work was made possible based on an incredible sacrifice from his brother, Johnnie. Here's their story. 
Arthur Ashe's first Grand Slam victory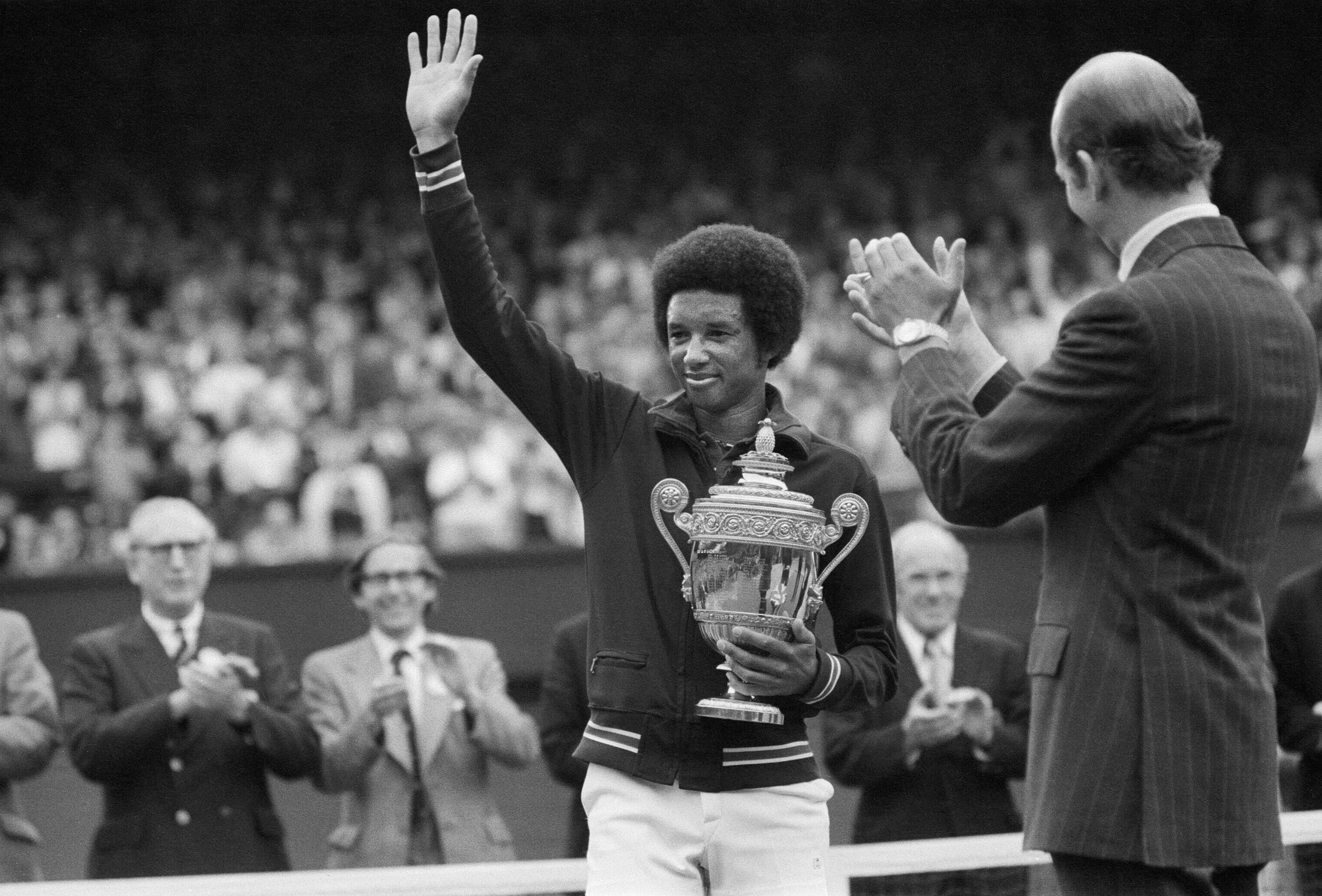 According to Notable Biographies, Ashe became the first Black man to win the U.S. Open in 1968. It was his first-ever Grand Slam. The win was notable for many reasons, but also because it made Ashe the first men's tennis player to win both the pro and amateur open championships in the same year.
You'd think the win would be quite a lucrative one for Ashe, but this was incorrect. Surprisingly, he received a minuscule payout for his efforts. To maintain his amateur status, Ashe could not accept the $14,000 purse for winning. That went instead to Tom Okker, who finished in second and lost to Ashe in the tournament finals. How much did Ashe receive? A paltry daily payment of $20 for expenses. 
Arthur Ashe's brother Johnnie made a huge sacrifice
The '60s were a turbulent time for minorities in the U.S. Along with fighting for civil rights at home, America had to contend with a war many saw as unjust in Vietnam. It served as the last major military conflict when the U.S. enforced conscription. Famously, boxer Muhammad Ali refused to report for duty on religious grounds around this time. Ali suffered greatly for this, getting stripped of his heavyweight championship. It derailed his career for years. 
A Grantland documentary on Ashe's relationship with his brother revealed that Ashe was able to compete in tennis tournaments and avoid going to Vietnam through the charity and grace of his brother, Johnnie Ashe. Johnnie volunteered to serve an additional Vietnam tour in his brother's place. That enabled Arthur to continue playing tennis without having to go to war. A brother's love facilitated one of the great tennis careers.
The significance of Johnnie Ashe's sacrifice
It's impossible to overstate the significance of Johnnie's sacrifice for his brother's benefit. Vietnam was a hellish place for U.S. soldiers to go at the time, as it was a long, drawn-out, and complicated military struggle. The U.S. eventually withdrew in the '70s. So many people gave their lives for a war that others didn't support. 
Johnnie's sacrifice meant so much to not just the world of sports, but the world in general. By allowing Arthur to continue to rise in the tennis ranks, he enabled one of the great athletes of his generation to blossom. He became the only Black man to win the U.S. Open, Wimbledon, and Australian Open.
Arthur became a symbol of greatness for Black people. His work as a civil rights advocate inspired millions. As influential as Arthur was, his enormous contributions to society, sports, and today's young tennis stars wouldn't have been possible without Johnnie's act of courage.