Asante Samuel Made 4 Pro Bowls and His Son Is Ready to Follow in His Footsteps
Asante Samuel is on pace to become the latest former NFL star to watch his son reach the pros.
Much like former teammate Randy Moss, Samuel has a son, Asante Samuel Jr., making waves in college football. A standout defensive back for the Florida State Seminoles, the younger Samuel is on pace to be drafted next spring.
What does Asante Jr. have in common with his father, beyond a shared name and position? Let's look at the tape.
Asante Samuel was a shutdown corner in his prime
RELATED: Tom Brady's Worst Patriots Playoff Losses
A fourth-round pick from UCF in 2003, Asante Samuel rose to prominence with the New England Patriots. Samuel was an excellent ballhawk across his 11 NFL seasons.
He snagged 51 interceptions, including 10 with the Patriots in 2006, in the regular season and added another seven in the playoffs. Samuel was credited with 164 pass breakups, seven forced fumbles, and scored six touchdowns.
Samuel won two Super Bowls in New England. He also captured a third in 2007, the same year he earned All-Pro honors, when the Patriots went 16-0 in the regular season.
The excellent cornerback's final game with the Patriots was the crushing 17-14 loss to Eli Manning and the New York Giants in Super Bowl 42.
Samuel made the Pro Bowl in each of his first three seasons with the Philadelphia Eagles from 2008-11. After his stint under Andy Reid, Samuel closed out his career with two seasons in Atlanta.
Samuel earned nearly $60 million in the NFL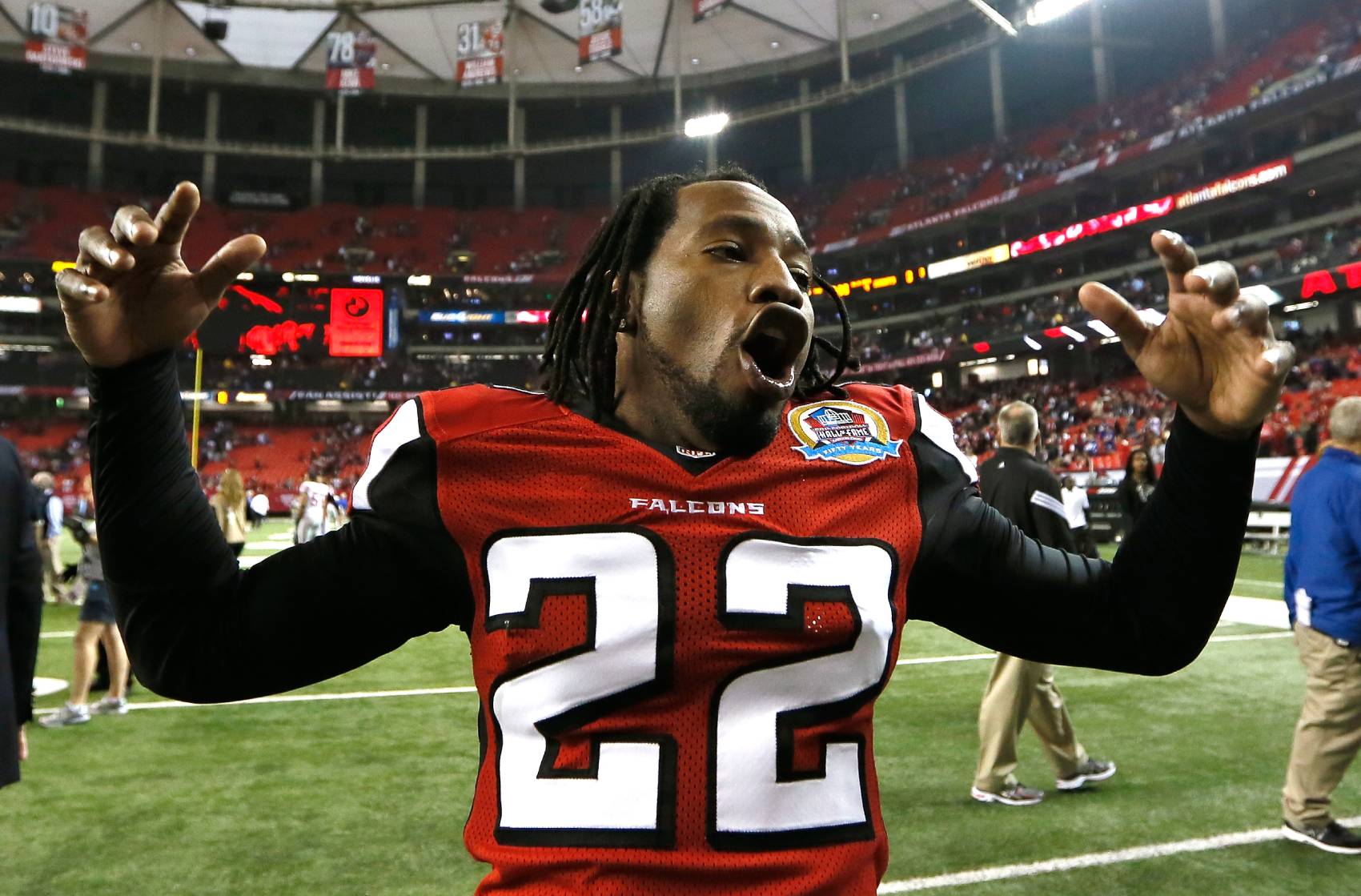 RELATED: Darius Slay Will Help Eagles' Fans Finally Forget About Nnamdi Asomugha and Byron Maxwell
A lengthy football career goes a long way toward one's bank account. Asante Samuel earned over $57 million in the NFL, according to Spotrac.
Most of that came from the six-year, $56 million contract he signed with the Eagles in 2008.
Samuel was credited with earning $37.4 million of that in Philadelphia and another $9.3 million in Atlanta. It helped that the Falcons traded for Samuel and didn't aquire him after a buyout or waiver claim.
His son, Asante Jr., is ready to follow in his father's footsteps
RELATED: Antoine Winfield Jr. Will Make His Father Proud As Buccaneers' Newest Safety
Asante Samuel picked off some of the NFL's top active quarterbacks. Those same players may find themselves throwing against his son next year.
Asante Samuel Jr. is a rising junior cornerback at Florida State. He played his first two seasons under Willie Taggart and impressed on both defense and special teams.
The 5-foot-10, 180-pound Samuel has been credited with 23 pass breakups in two seasons and recorded his first career interception against Virginia last September.
In a scouting report for Pro Football Network, Oliver Hodgkinson praised the younger Samuel's energy and instincts.
"What he lacks in size and catching ability, Samuel Jr. makes up with sheer tenacity. He has the instincts to know where the ball is going and the speed to get there to make the play. … Samuel Jr. shows good awareness while making the tackle to bring down his man short of the first down marker, and he isn't shy about throwing a man to the ground."
Asante Samuel Jr. is a projected Day 2 selection in the 2021 NFL draft. That would be the next step in showing he is more than just the son of a potential Hall of Fame cornerback.